Last weekend, the D23 event was held. If you aren't sure what that is, it is basically the event of all Disney events! It is where Disney announces all of the big news about upcoming changes to their parks, movies, etc. It's basically a huge, nerdy dream of mine to attend D23 someday! Because I am just too excited to keep all of these D23 announcements to myself, I wanted to share some of my personal favorite announcements that Disney made!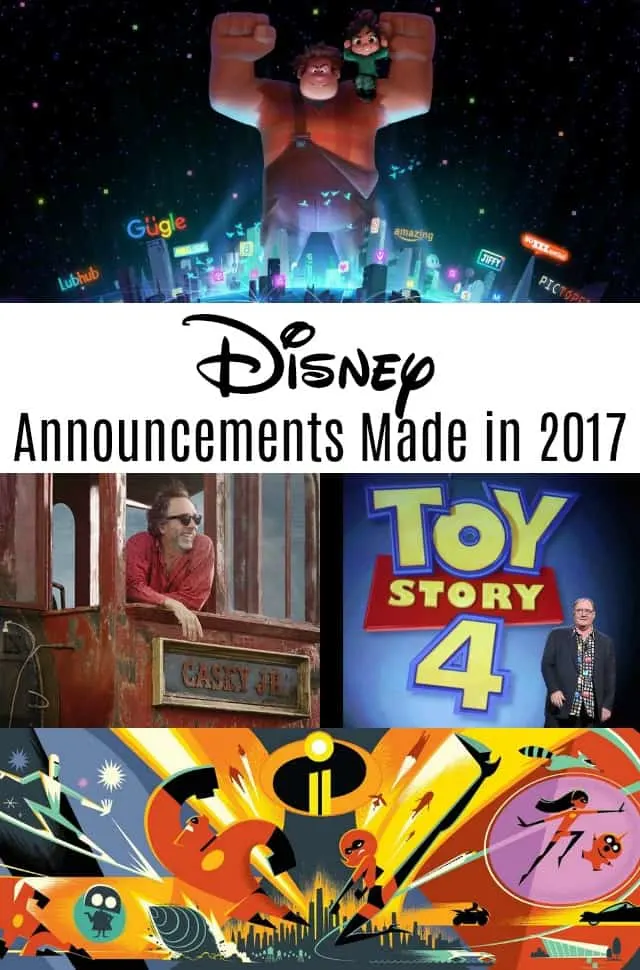 Movies
Olaf's Frozen Adventure is coming!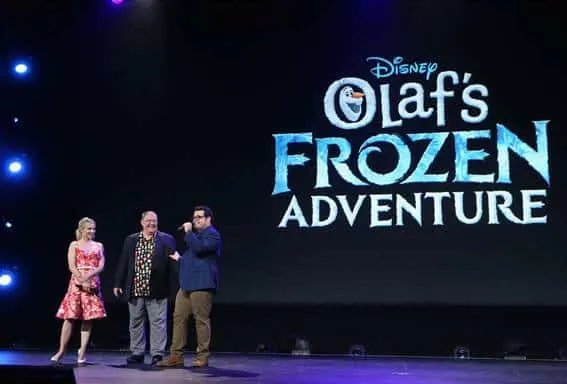 It is a 21-minute mini movie coming before COCO, which is released Nov. 22, 2017! Of course as a mom of girls, we are pretty excited to hear that we will get another taste of Frozen in our lives! To prepare for this fun movie, you can make yourself these adorable Frozen inspired cups or decorate your very own Elsa inspired tree by clicking on the photo below.
Incredibles 2 is going to be EPIC!

Honestly, I don't know if I have ever freaked out more about a Disney movie cast announcement in my entire life! It is like two of my loves came colliding… Disney and fashion! Heidi Klum, Zac Pozen, and Rachel Zoe are all showcased on this movie! You guyyyyysss!!! I am kind of dying over that news! I have been a Rachel Zoe fan for about 12 years now and Zac Posen once responded to a comment I made on Instagram, so we are basically best friends, right? Incredibles 2 is in theaters on June 15, 2018 and I basically already know what I will be doing to celebrate my birthday!
Wreck it Ralph 2 is going to be just as genius as the first!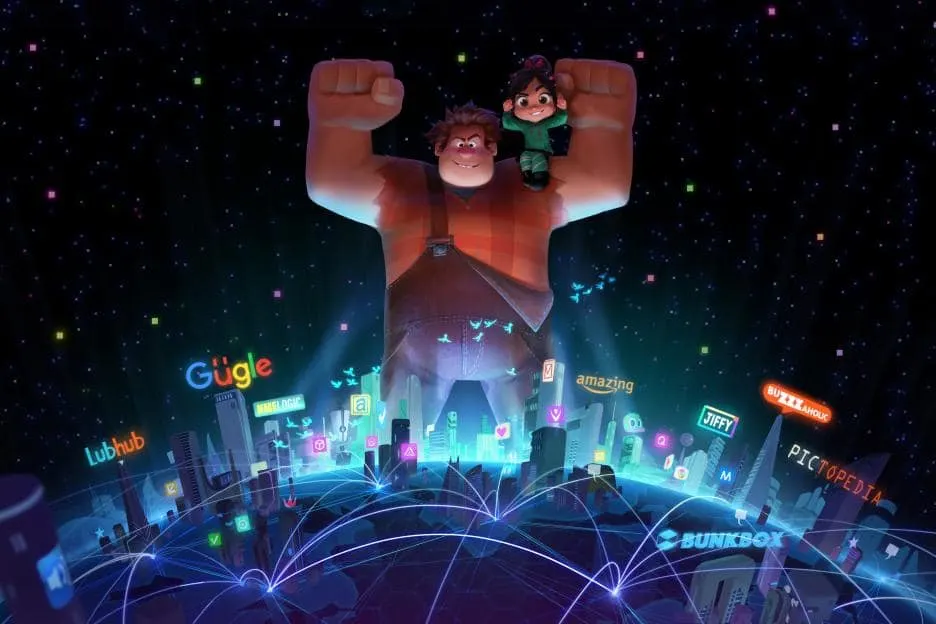 If you saw our family's Halloween costume from 2 years ago, you know that we LOVE Wreck-It Ralph around here! I just think the writing and every single detail put into that movie is pure gold. I swear I find new details I love, each and every time we watch that movie (and that is a lot of times, believe me). Ralph Breaks the Internet: Wreck-It Ralph 2 will show Ralph's journey as he leaves the arcade behind, for the internet! It is bound to be hilarious! What I might just be most excited for though, is there is a scene with every freaking Disney princess! It is basically a dream come true! I just don't even know if my little Disney princess loving heart can handle all of that goodness! I am sure it will be absolutely hilarious.
To get you as fired up as I am about this movie, don't forget to check out my Princess Vanelope Von Schweetz costume, our Wreck-It Ralph family costumes, Harper's Wreck-It Ralph Sugar Rush birthday party, and my Disney princess inspired cups! Click on each photo to take you to the post.
Toy Story 4 is finally coming around the corner!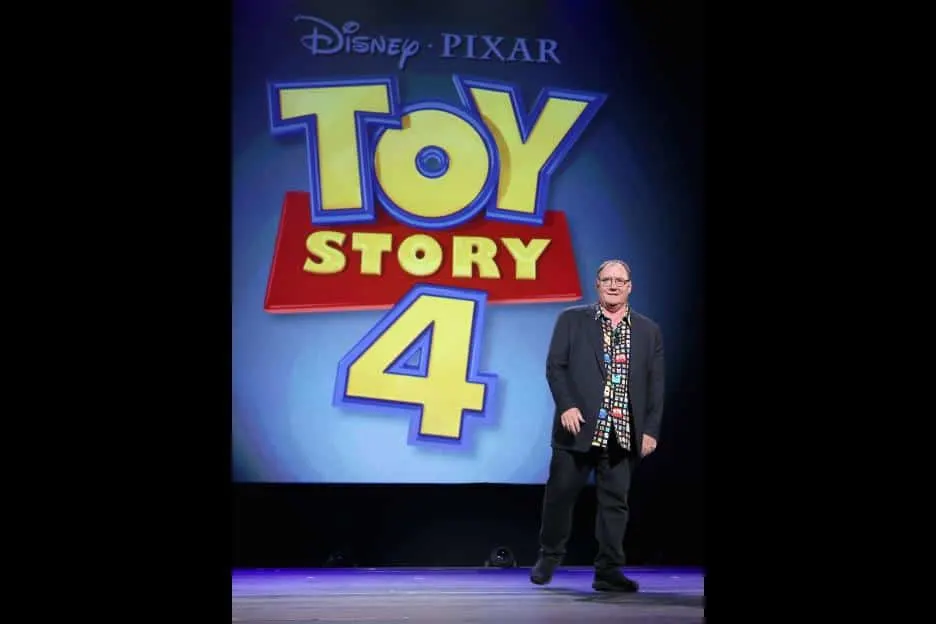 There isn't a lot of new information about this film. We do know that Bo Peep is going to be back in this movie, though. I always wondered where she ended up after the first film. I am excited for that mystery to be solved and for this beloved story to continue! I feel like I have grown up with Andy and his toys throughout the years, as I was only 7 years old when Toy Story was first released. Toy Story 4 comes to theaters June 21, 2019!
Ready to get another great song stuck in your head? Good, cause Frozen 2 is coming!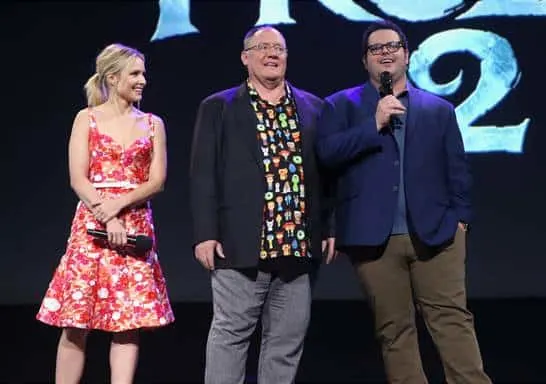 We just seemed to get "Let it Go" out of our heads, now we're all singing the Moana soundtrack, right? Well you can look forward to getting another great song stuck in your heads because Frozen 2 is coming to theaters November 27th, 2019! We don't know a lot about the film yet, but I am sure it will be just as darling as the first one!
Mary Poppins Returns!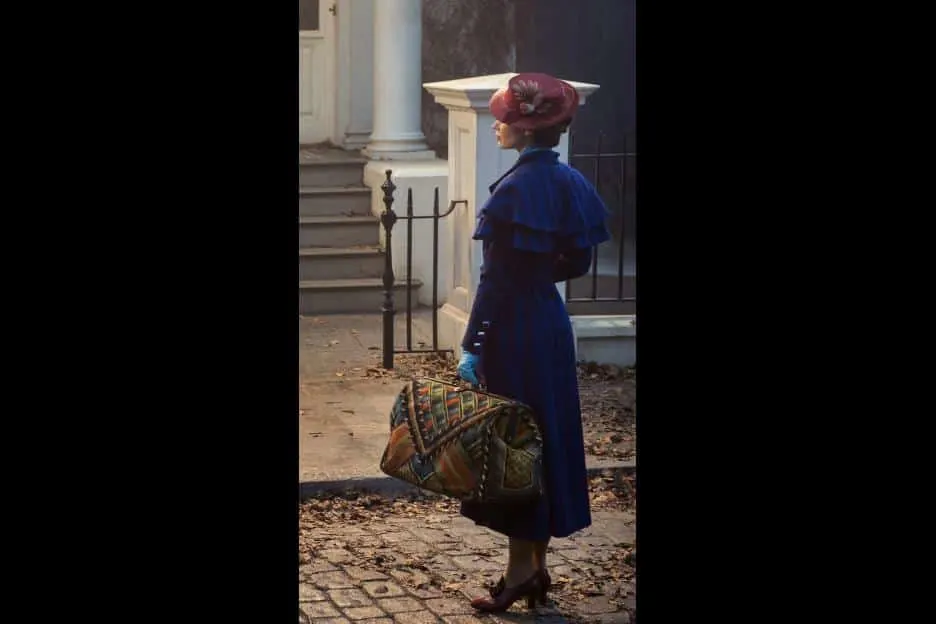 I was excited the second I heard about the movie, Mary Poppins Returns! I spend hours of my childhood watching Mary Poppins, time and time again. I desperately wanted to be as elegant and wondrous as Mary Poppins. Mary Poppins Returns will feature Mary (played by Emily Blunt) and her friend Jack (played by Lin-Manuel Miranda) who embark on new adventures with the next generation of the Banks family. It is bound to be incredible!
Tim Burton and Dumbo?!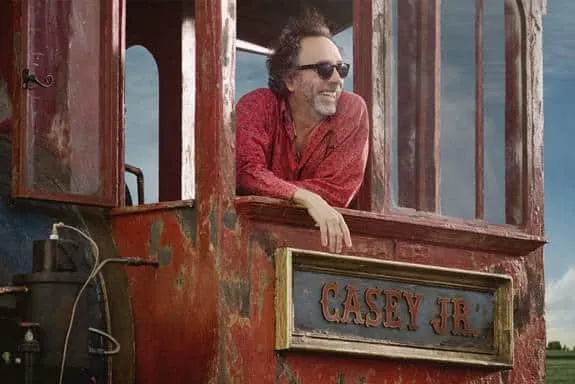 As if a live-action version of Dumbo wasn't going to be cool enough, Tim Burton got his hands on it! I love everything that comes out of Tim Burton's head and I just know that Dumbo is in good hands. It has a killer lineup of talent including Colin Farrell, Danny DeVito, and Michael Keaton, so it is bound to amaze and I can't EVEN wait until it's March 29, 2019 release date!
Live-Action Lion King!
The Lion King was one of my absolute favorite movies as a kid. The songs, the characters, the story, everything! I can't wait to see what Disney has up their sleeves for this live-action version. I am sure it is going to be absolutely, breathtakingly beautiful. I can't wait to see it July 19, 2019!
Other live-action movies announced!
There will be a Mulan live-action movie coming! You guys, Mulan is my absolute favorite Disney princess. She is tough. She is beautiful. This movie is going to blow my freaking mind!
Aladdin is coming, too! I can't wait to see this childhood favorite come to life. Will Smith as the Genie should be really fun, too!
Disney Parks news!
Paradise Pier at Disneyland California Adventure will become PIXAR Pier beginning Summer 2018! I think that is going to be such a fun update to the park! Carsland is also going to be Halloween themed this year. We went during the holiday season and Carsland was darling, so I am sure it will be just as meticulously decorated for Halloween!
The TRON ride from Shanghai Disneyland will be coming to Walt Disney World by 2021 and the Ratatoulle ride from Disneyland Paris is coming to Epcot. I love that they are bringing some of their international rides to the states, so even more people can enjoy them!
Make sure to catch my Disneyland Character Dining Guide, Disneyland Packing Tips, and make yourself a Dole Whip too! Click on the photos to take you to those posts.
Well, all of this crazy Disney excitement made me tired! I just can't even wait for what Disney has in store. What D23 announcement are YOU most excited about?