Who else loves LUSH Cosmetics as much as I do? It is kind of like my grown up, local version of Disneyland. It is such a happy store, full of unique products that smell divine! Dave knows that Harper and I both love LUSH and one day, he surprised us with goodies from LUSH. He had bought LUSH Fun for Harper to try out. We hadn't ever used it before, but we became instant fans. If you haven't ever heard of LUSH Fun, it has the consistency of dough that kids can play with, but it can also be used as bubbles and soap! It became an instant favorite at our house.
I had a friend who worked at LUSH for a while and she learned some great hacks for making the most out of LUSH Fun! With her permission, I am sharing those tips with you!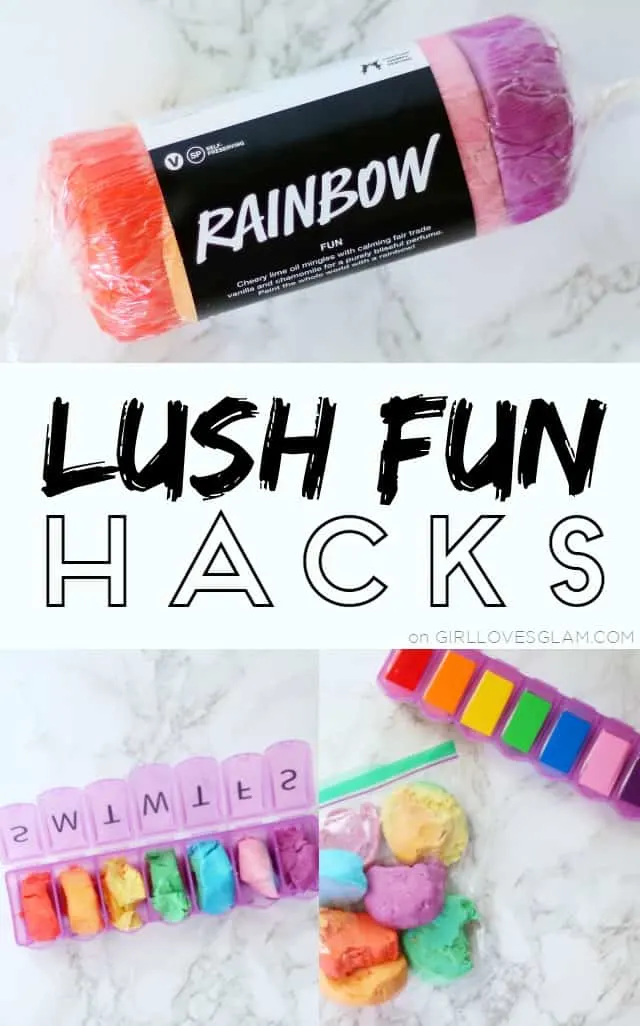 A whole new world of awesomeness was found when we learned about LUSH Fun Rainbow. It is exactly the same as the regular LUSH Fun, but it comes in seven different colors in the same package. This is really fun for kids to play with just like they would with clay because the colors allow them to create many different things while they are in the tub.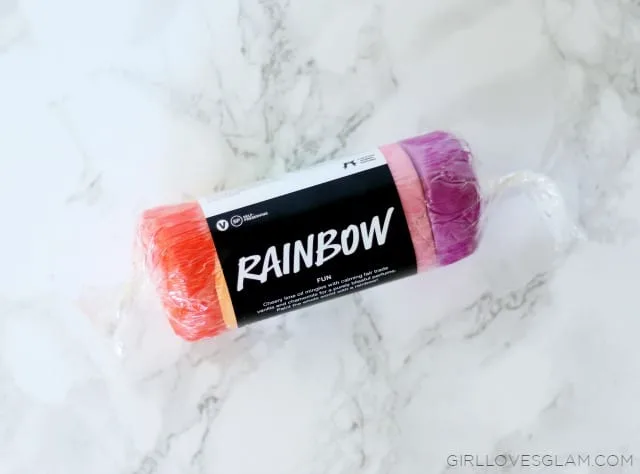 Our favorite trick that we learned was how to turn the LUSH Fun into finger paints! This is perfect for both the tub and the shower. First, you need to get a pill container that has an opening for each day of the week. It is perfect because the LUSH Fun Rainbow has seven colors in it.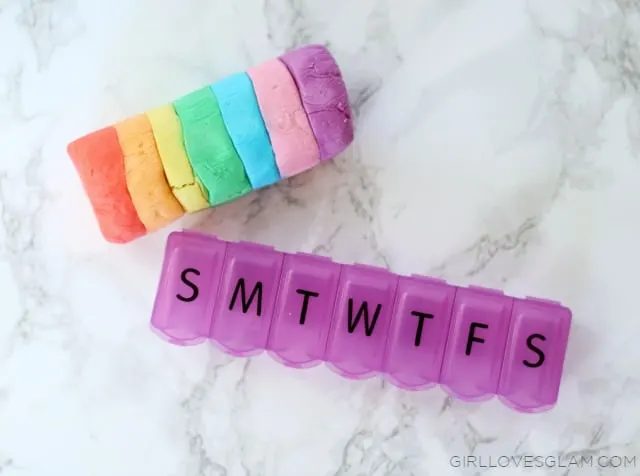 Break off a little piece of each color of the Fun and put it in each container. If you are crazy like I am and happen to have scraps of permanent vinyl in every color, you can add little vinyl rectangles to the top of it so it is easy to see what color is in each part of the container.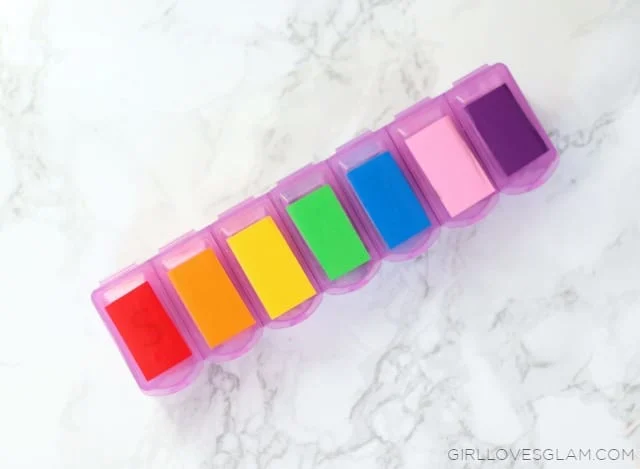 Making these work like finger paints is really easy. You just add a tiny bit of water to each of the spots in the container and it turns into a thick paint for the bathtub or shower! The great part is that because this is technically soap, it washes off the walls incredibly well and it doesn't stain!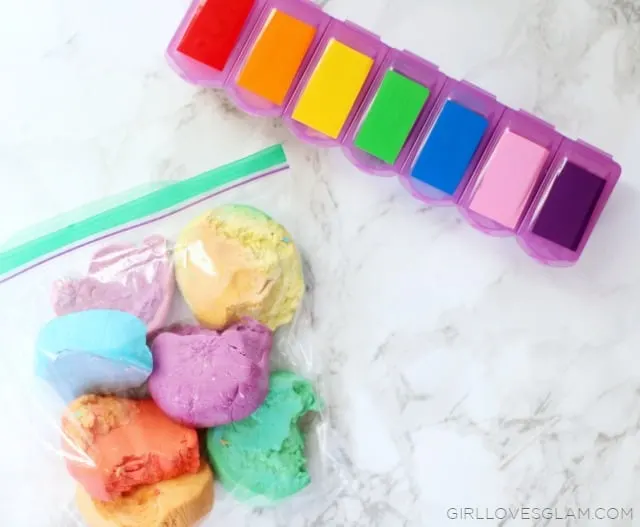 The great part about making the finger paints is that you still have plenty of Fun to use as soap and bubbles too! I just store all of the pieces in a bag to keep it nice and fresh.
In order to get bubbles with LUSH Fun, you have to break off a little piece and hold it under the running water as the tub fills up. We recently learned a trick to getting even MORE bubbles. Use a small strainer!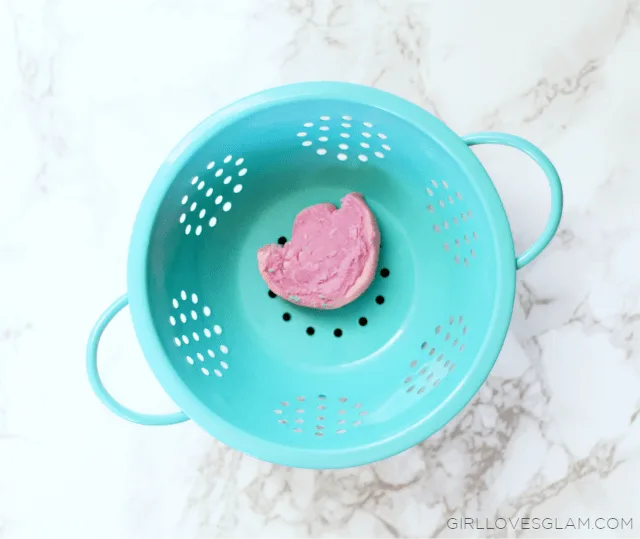 This picture is just to show you, but you wouldn't actually put that much of the Fun in the strainer when you are doing it. You only need about the size of a small bouncy ball.
Put the Fun in a strainer and hold it under the running water as the tub fills up and you will get TONS of bubbles! You can use a flour strainer as well.
The cool thing about making bubbles with LUSH Fun is that unlike regular bubble bath, these bubbles stiffen and stay for the whole bath. It is always a bummer for kids when all of their bubbles disappear during their bath, but this isn't the case when you create bubbles with the LUSH Fun. Just moving around in the tub creates more bubbles. They become more frothy over the course of bath time.
As you can tell, we LOVE using LUSH Fun! I love learning about little tips to make different parts about parenting a little easier and this totally makes bath time easier for us!