This post is sponsored by Savings.com
Beauty school was one of the most influential times of my entire life. It was 2000 hours of hard work, learning, and creating some of the greatest friendships I have ever had. There are so many memories that I hold dear because of beauty school.
One memory I definitely don't love is just how much damage my hair endured during beauty school.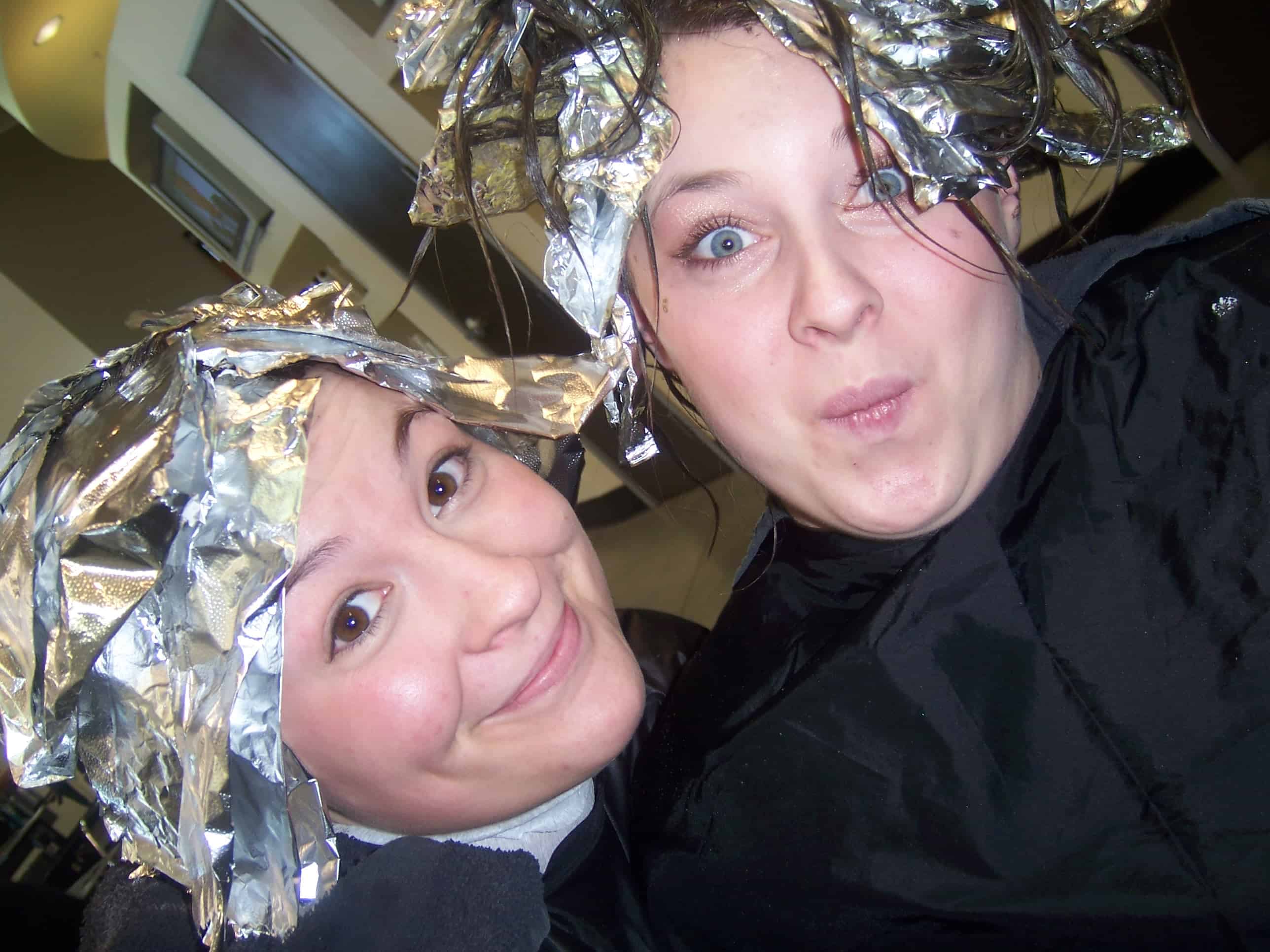 I have always been up for trying new colors and hairstyles, but in beauty school it happened a lot. I loved learning all of it and loved having my hair experimented on during the entire process! I chopped my hair off and had bright red highlights for the majority of school but as I was finishing up, I started growing my hair out and decided to dye it purple on my bangs and underneath. It ended up working out eventually, but the process to get it there is something I will never forget!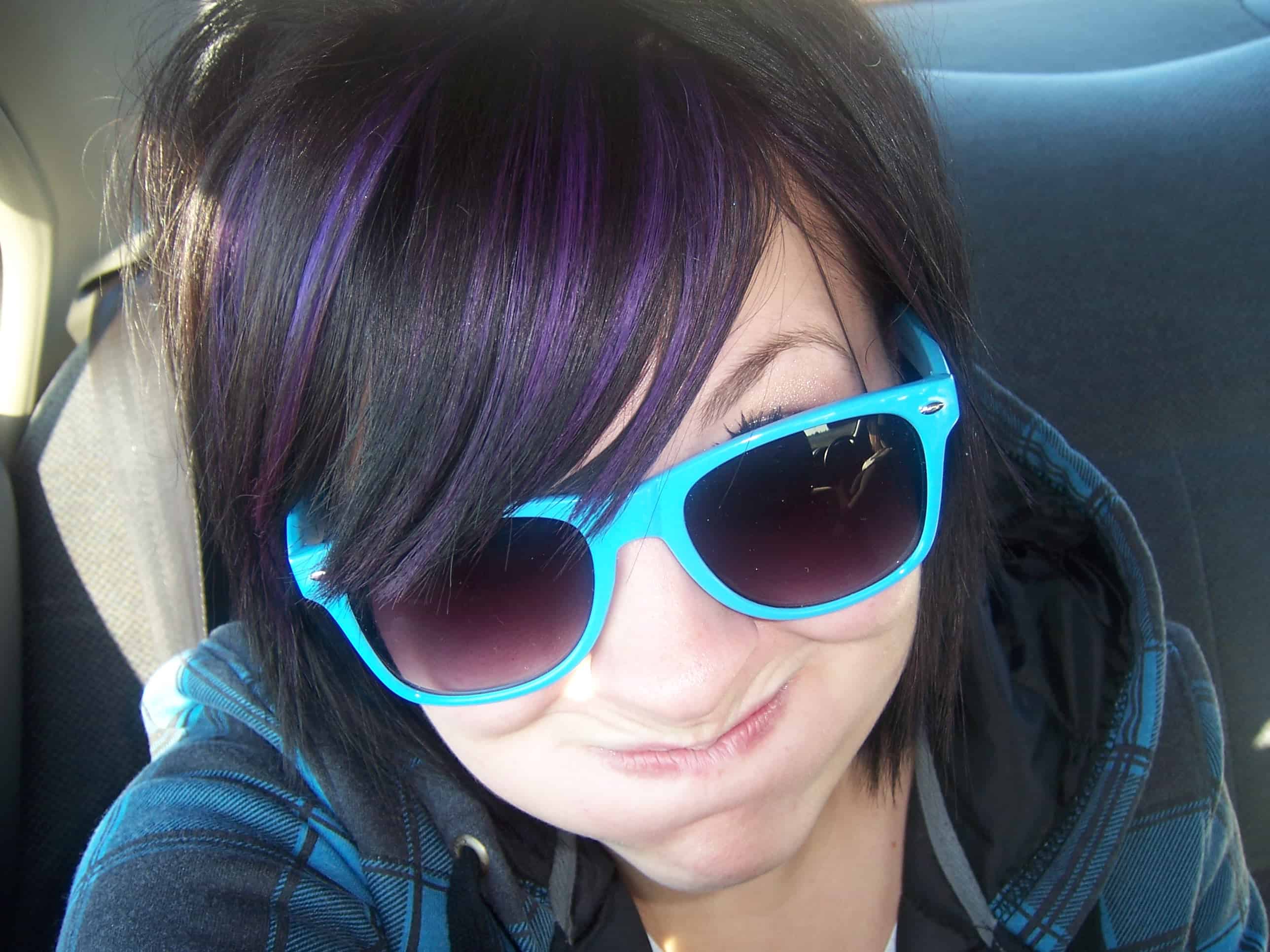 We started doing my hair right after lunch. We knew we would need to bleach out all of the hair that I wanted to be purple. My hair doesn't love bleach and it was a long process of waiting to get it to lift off the previous color that was there. We got the bleach washed out and went to mix up the purple color for my hair. The purple dye was gone. GONE! We couldn't find it anywhere, so we decided to mix pink and blue together to create purple. We had no idea just how strong the blue color was when we were mixing it and needless to say, I ended up with navy blue hair. I didn't want navy blue hair. So being the logical thinkers that we were, we decided to bleach out the blue right then. We didn't leave the bleach on for long, but the bleach was enough to damage my hair immensely. Somehow, someone found the purple color we wanted originally and we put the color over what was now pea green hair. Once the purple color was finished, the color looked great. My hair damage was another story. My hair was so incredibly damaged that my instructor had to help blow dry it and get it as straight as she possibly could without a flat iron. She was worried if we used hot tools, my hair would fall off with the heat. It was bad! I had to take extra care of my hair for the next few months, but my hair was finally healthy again. I continued to keep up the purple color for quite a while, but I have pretty much stayed away from as much unnecessary bleach as I could since then.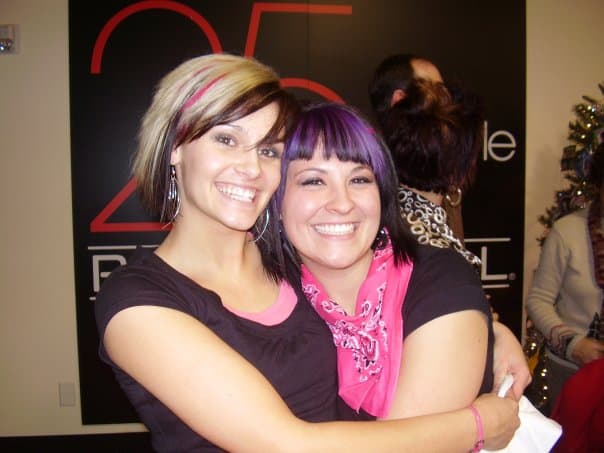 I don't tell you this story to try to scare you. I tell you this story to try and give you hope! There is hope after major hair damage!
L'Oreal Advanced Haircare Total Repair 5 products can assist you in helping heal your highly damaged hair. The shampoo and conditioner helps repair the five visible signs of damaged hair. Those signs are split ends, weakness, roughness, dullness, and dehydration. The shampoo and conditioner helps add strength, vitality, silkiness, and shine, while rebuilding the fibers of damaged hair. The Total Repair 5 Damage Erasing Balm is a little wonder of its own. It instantly melts into hair when you apply it and provides instant volume after blow-drying. It isn't greasy and won't weigh your hair down either.
As if those incredible stats about these products aren't enough reason for you to try out these L'Oreal Advanced Haircare Total Repair 5 products, there is a special offer available at Target that will make you want to try them even more! When you purchase three L'Oreal Advanced Haircare products, you will receive a $5 Target gift card. I love these types of deals because it justifies both trying new products and getting more items from Target to use my gift card on!
Who else has a hair damage horror story they want to share? Will you try these products to aid your hair back to good health?