I'm about to let you all in on a secret of mine. I don't have many recipes that are all my own, but this rice krispie treats recipe is one of the few that I can call my own. I experimented over several years until I found the perfect combination of salt, butter, Rice Krispies, and marshmallows… and I finally found it. But then I didn't want to share it. I wanted to keep it to myself. I finally had myself a "secret recipe" that I could keep to myself. But then I started taking these blissful squares to parties and family functions and more people started asking for the recipe and I realized that the people NEED my secret world's best rice krispie treats recipe!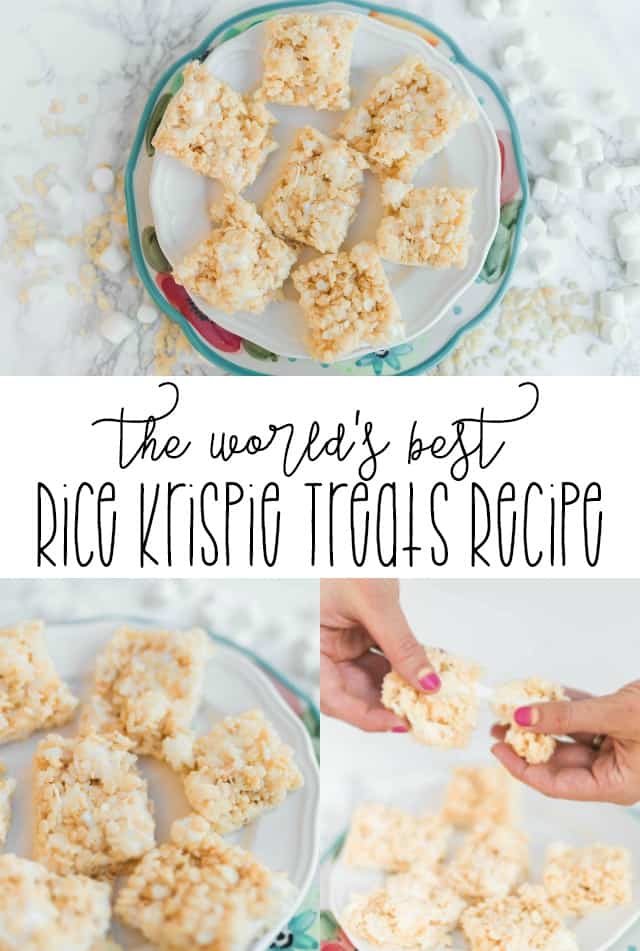 These rice krispie treats have been served at my brother's wedding, family parties, and consumed on countless lazy Sunday afternoons. They are addicting, delicious, and dare I say… perfect!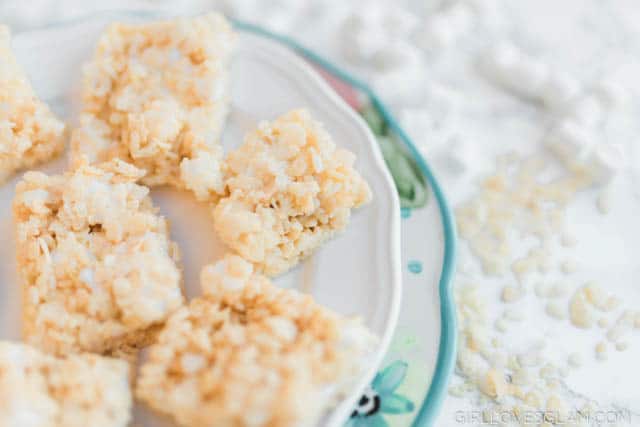 Rice Krispie Treat Recipe
World's Best Rice Krispie Treats Recipe
Author:
Ingredients
8 cups mini marshmallows
6 cups rice krispies cereal
½ teaspoon salt
6 Tablespoons butter
Instructions
Put 5 cups of marshmallows in a large pot, along with the salt and butter. Melt over medium heat, stirring occasionally until it is all melted together.
Remove from heat.
Add all 6 cups of rice krispies cereal to the mixture and mix together.
Add last 3 cups of marshmallows and mix together.
Lay out mixture on parchment paper to let it cool.
Enjoy!
The biggest part of making this recipe a success is the amount of marshmallows involved. It is an incredible amount of marshmallows, but they make this recipe something pretty special!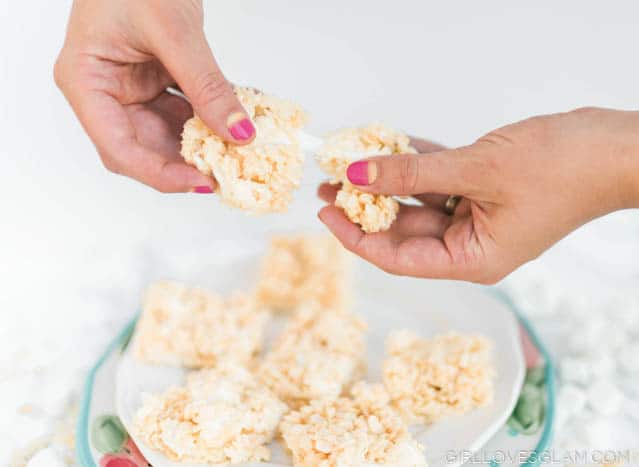 Tips for making this rice krispie treats recipe
When your marshmallow mixture is heating up, grab bowls to measure out the other 3 cups of marshmallows and the 6 cups of Rice Krispies cereal. This makes it easier to add them to your mixture when the time comes. You aren't in a panic to get it all in there before the mixture cools down too much.
Before you dump the rice krispie treats onto the parchment paper or aluminum foil, spray it lightly with coconut oil to prevent it from sticking.
Spray a little oil in your spoon and onto your hands so that you can press your rice krispie treats down, without them sticking to you and the spoon.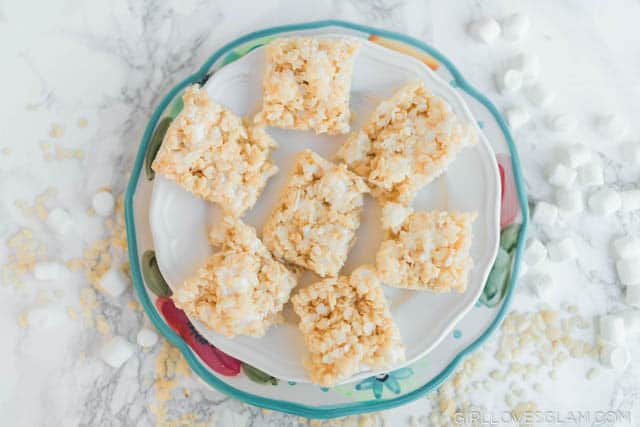 Rice Krispie Treats don't need to be fancy. All they need are 4 simple ingredients that you probably already have in your pantry. No need to make it more complicated than that! Just whip these up and enjoy, or take them to your next family event and be prepared to wow the crowd! If you need to take more than one side, try taking this best chocolate chip cookie recipe or indoor s'mores!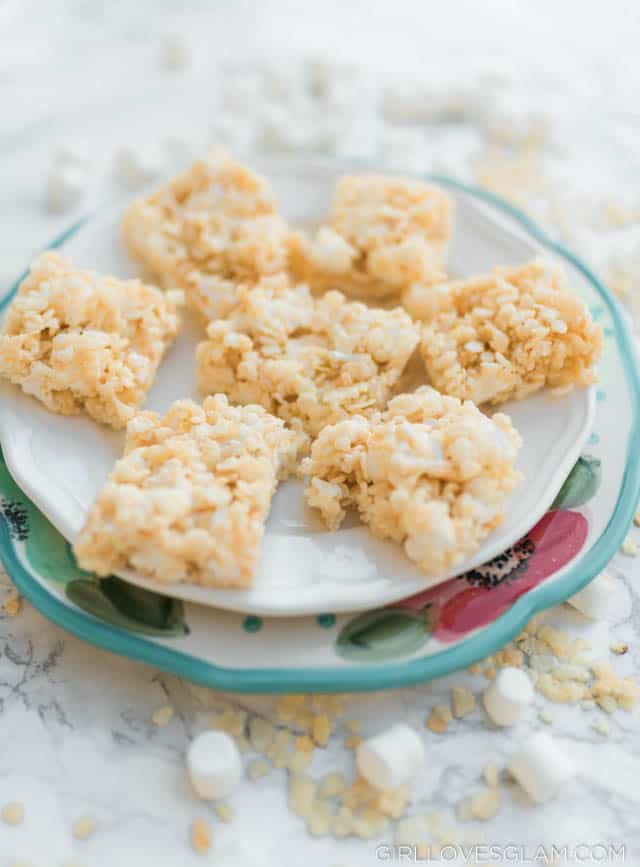 If you have a Halloween party coming up, don't be afraid to dress these rice krispie treats up and turn them into monsters! I secretly shared this recipe in 2016, but unless you planned on making Rice Krispie Treats for Halloween, you probably didn't try them. That delicious recipe was right under your nose and you didn't even know it! You could also take these delicious caramel pretzel bites or this gooey chex mix to the Halloween party, too!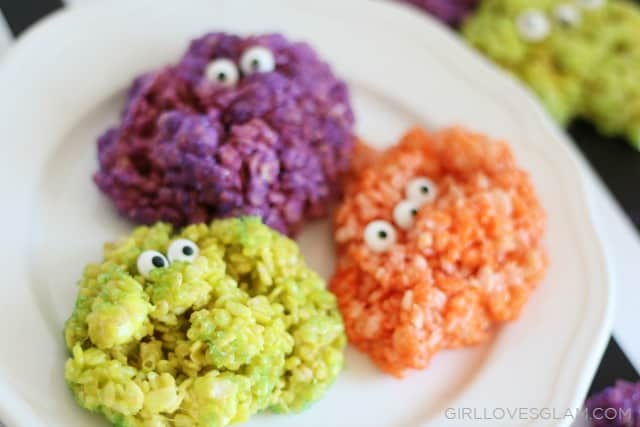 What is your favorite part about Rice Krispie Treats?