Delicious Monster Rice Krispie Treats that will be perfect for your Halloween parties!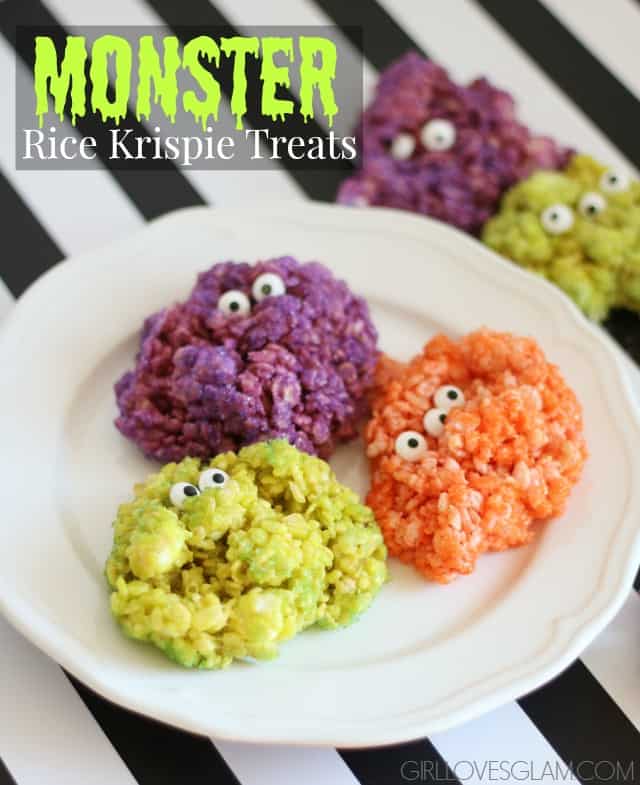 I will admit that I am one of those people who really looks forward to Halloween each year. I think people seem to get a bad reputation when you look forward to Halloween, but I just love it! The funny part about me loving it, is that I HATE being scared. I refuse to watch scary movies and won't even watch previews for scary movies being released. I just can't handle them! I don't even love haunted houses during Halloween. For some reason though, I love Halloween. I think I just love getting our costumes ready, enjoying the cooler weather, and going to fall festivals. One of the things I also look forward to during Halloween season is the annual 30 Days of Halloween series done by Cupcake Diaries. I love participating in it each year!
This year, I will be sharing these adorable Monster Rice Krispie Treats that are incredibly easy to make and taste delicious! Not to mention the fact that they are perfect for Halloween and would be a huge hit at any Halloween party!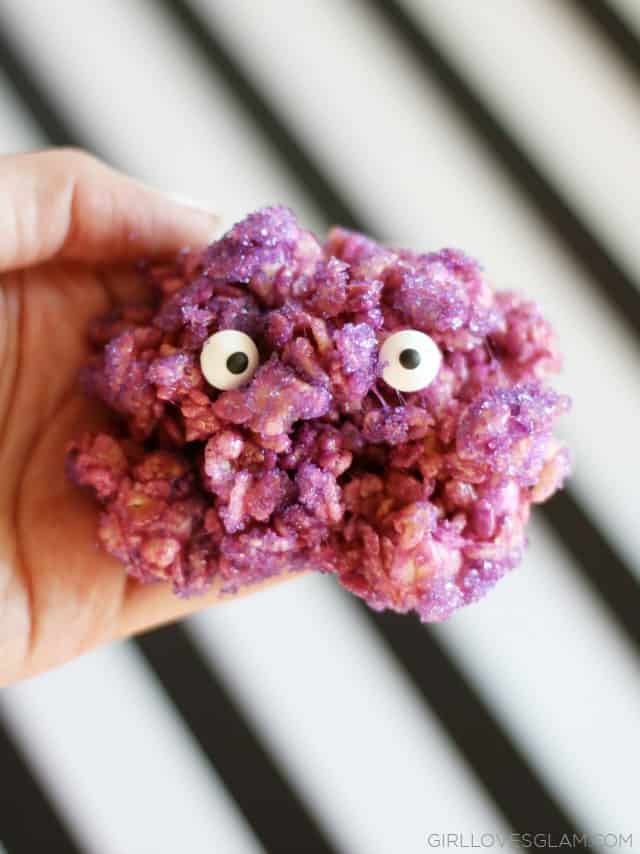 Use this recipe below and the photos are numbered to go along with the recipe for reference if you need a visual!
Monster Rice Krispie Treats
Author:
Ingredients
8 cups mini marshmallows
6 cups rice krispies cereal
1/2 teaspoon salt
6 Tablespoons butter
Food coloring
Sprinkles
Eyeball sprinkles
Instructions
Put 5 cups of marshmallows in a large pot, along with the salt and butter. Melt over medium heat, stirring occasionally until it is all melted together.
Divide the melted mixture into bowls with food coloring in them and mix the food coloring into the melted mixture.
Divide up the cereal evenly into the bowls with the marshmallow mixture and divide the remaining marshmallows into those bowls as well.
Mix everything together until it is all stuck together.
Lay each color on parchment paper until cools down a little.
Pick up a section of the Rice Krispie, roll it in sprinkles of the same color that it has been dyed, and add eyeballs to it. Set it to the side and let it cool down.
Enjoy!
Ingredients: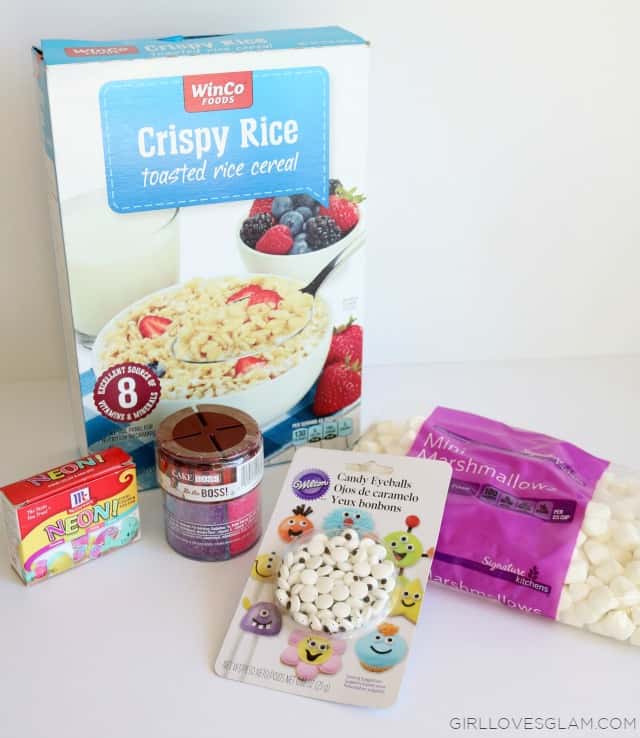 2. Getting mixture ready to dye.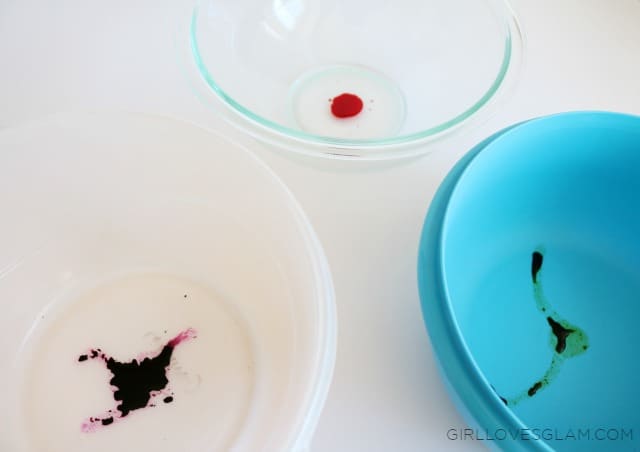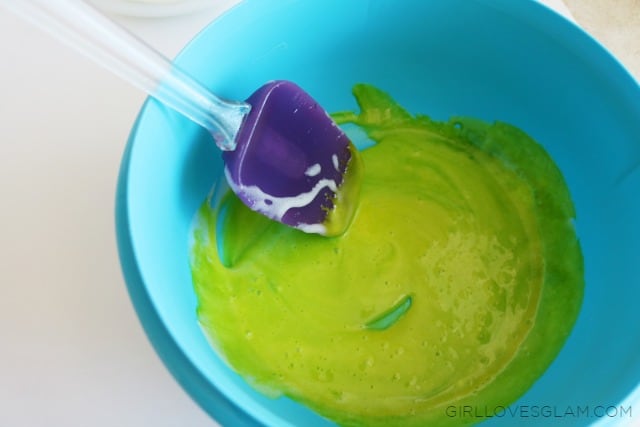 3-5. Dying rice krispie treats.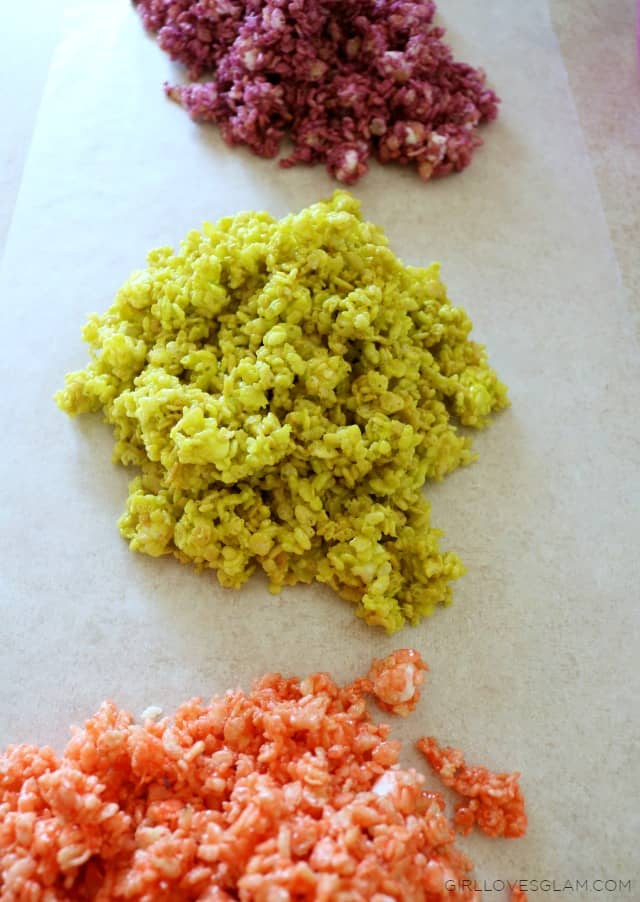 6. Roll in Sprinkles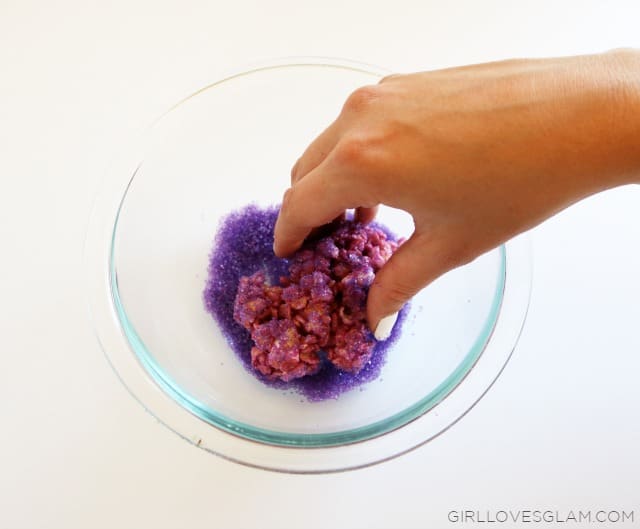 6. Add eyeballs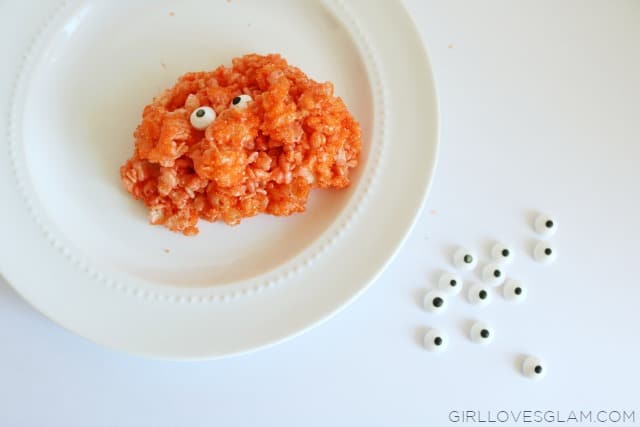 Now you can enjoy your little masterpieces! These are really fun to make with kids as well. They love mixing the mixture with the food coloring, rolling the balls in the sprinkles, and adding eyeballs!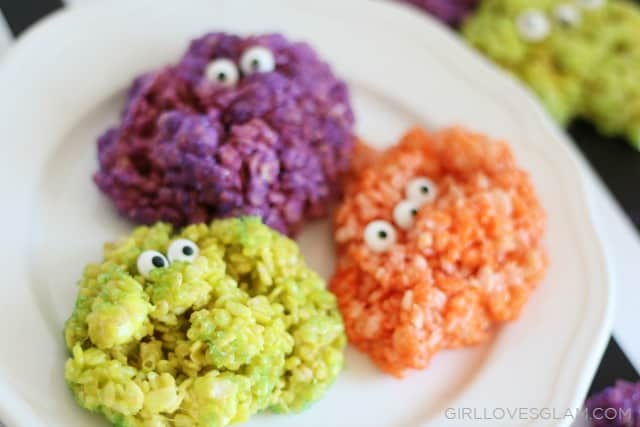 I hope you enjoy these little monsters! Don't forget to check out all of the other fun posts as part of the 30 Days of Halloween!