I love that hair accessories are so popular now. They add so much to an outfit and can even take a bad hair day into a fabulous hair day! One thing I love about popular hair accessories is that a lot of them are vintage inspired. There isn't a better place to look for vintage style inspiration than Downton Abbey. I knew that making vintage inspired hair clips would be the perfect activity to do at my Downton Abbey girls' day.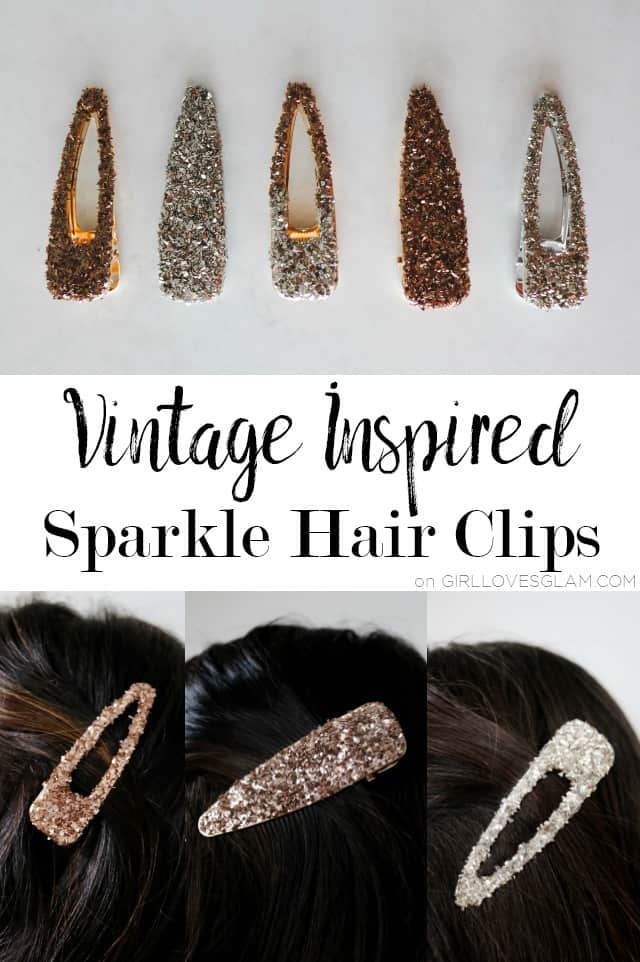 Rather than have a girls' night, I had friends come over while our kids were still at school. It was perfect! We were able to watch all of the Downton Abbey characters that we love be back together on the screen. I love that the Downton Abbey DVD is an expansion from the series, not just a random Downton Abbey story. Getting my friends together to talk about our favorite characters and to gush over Lady Mary's wardrobe was so fun!
Downton Abbey Girls' Night Idea
Now that the DVD is available at Walmart and on Walmart.com, you can get together with your friends to enjoy the Downton Abbey characters you love so much too! We had snacks, laughed, watched the movie, and made our vintage inspired sparkle clips!
How to Make Sparkle Hair Clips
The vintage inspired hair clips were the perfect little craft to keep us busy while watching Downton Abbey. We could watch and assemble at the same time! To create these gorgeous sparkle hair clips, you need…
-German glass glitter
-Glitter adhesive
-Plain hair clips
-Paper plates
-Small paintbrushes
To start, paint the glue onto the top of the hair clip. Be generous with the amount of glue used. Next, dump the glitter on top of the glue, while the clip is over a paper plate.
Gently press the glitter onto the glue. If there are holes in the glitter that is sticking, pour more glitter onto the clips and lightly press it on.
Let the glue dry completely before wearing them. Once the glue dries, it is time to accessorize!
Downton Abbey Party Activity Idea
Once you can accessorize with your new clips, you are even more suited to watch Downton Abbey with your friends!
The clips feel like something a modern day Lady Mary would wear! Now you can head to Walmart and purchase the new release of Downton Abbey DVD today! Once you do, you can start planning your very own girls' night (or day) with your friends too!
Who would you love to watch the Downton Abbey DVD with?
"This post is part of a social shopper marketing insight campaign with Pollinate Media Group® and Universal Pictures Home Entertainment , but all my opinions are my own. #pmedia #DowntonAbbeyAtWalmart http://my-disclosur.es/OBsstV"