This is a sponsored post written by me on behalf of Burt's Bees. All opinions are 100% mine.
It is hard to believe that Christmas is right around the corner! There isn't much time left to get all of your shopping done but I have some ideas that will hopefully help you take care of some of those last minute gifts! If you are looking for a great teacher gift, stocking stuffer idea, gift for a special person in your life, or even for yourself, you are going to want to listen up! I have been a big Burt's Bees fan for years. I love all of their beauty products! Giving the gift of self care is so smart! Right now, you can get a Walmart exclusive Burt's Bees gift set for under $20!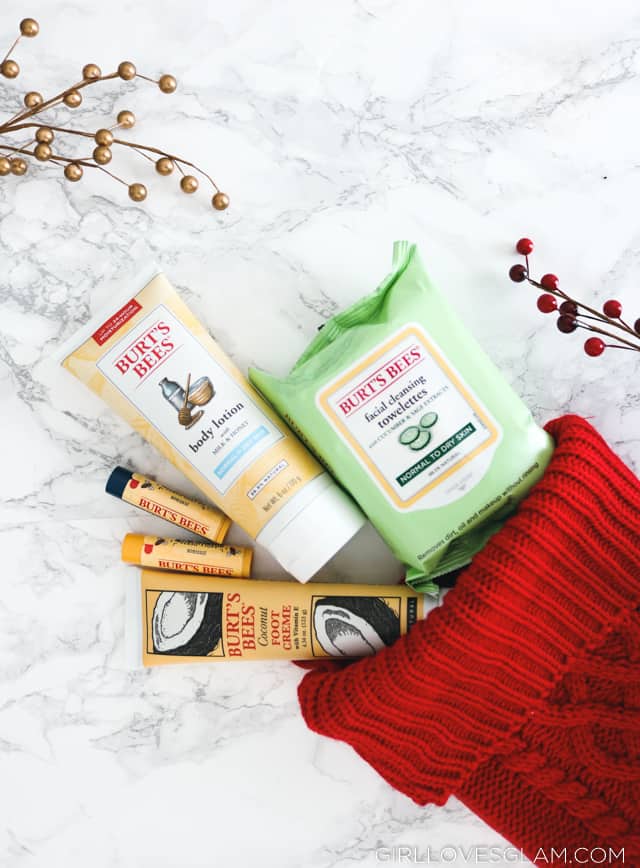 Giving the gift of beauty has never been so easy! It is full of goodies that you can give to your best friend, your mom, or yourself! It comes with lip balm, body lotion, facial cleansing towlettes, and foot cream. Products that any beauty lover or beauty novice will love! There are also some great Burt's Bees Lip Butter choices at Walmart, including Burt's Bees 100% Natural Moisturizing Lip Butter With Lavender & Honey and Burt's Bees 100% Natural Moisturizing Lip Butter With Orange Blossom & Pistachio.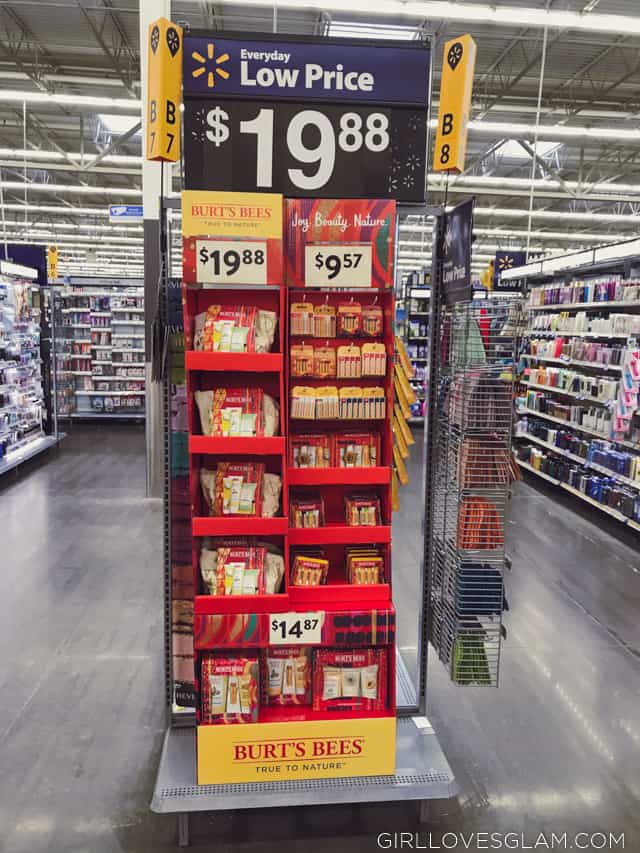 The best part about this gift set is that it is so easy to grab. You can purchase Burt's Bees holiday items from Walmart in store, and on Walmart.com. I was able to find my gift set in the beauty section of Walmart, on the end cap. There was a big display, full of great Burt's Bees gifting options to fit any budget or beauty need!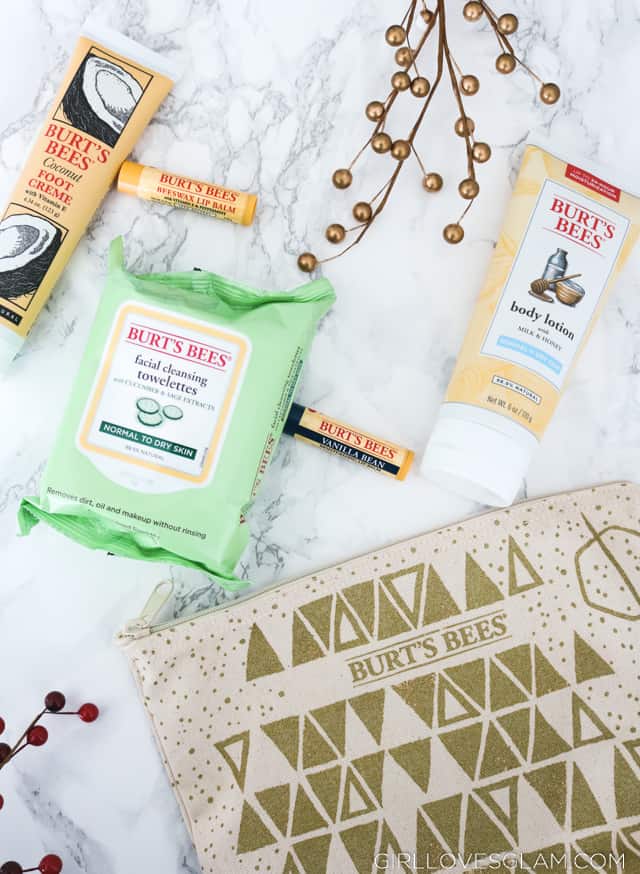 This Burt's Bees exclusive Walmart gift is full of products that would make any beauty lover's day! All of products included have natural origins as well. You could give the entire gift set to one person, or even choose to open it and break it up to give to several people! So many options, with one gift set.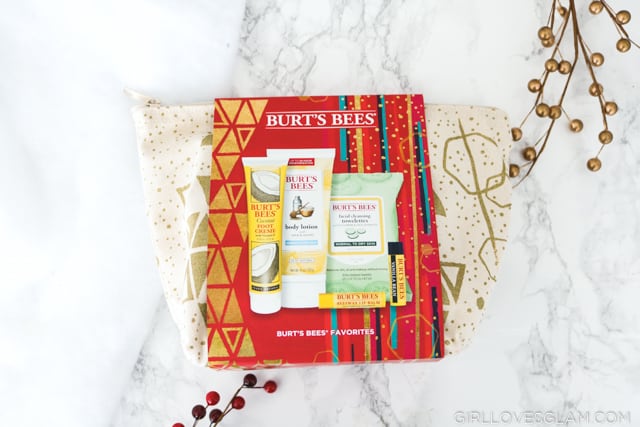 This would make a perfect stocking stuffer or teacher gift this holiday season. I also love that this set isn't overly feminine. You cold easily give any of these products to a man, without making him feel like he is getting an extremely feminine gift. My husband is always stealing my lip balm and his skin gets very dry during the winter, so this gift set would actually be perfect for him.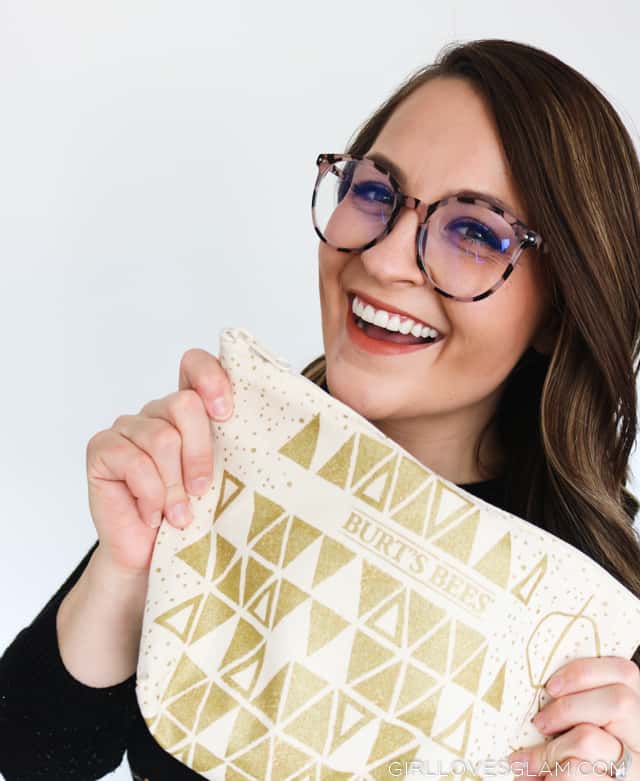 You don't even need to wrap this darling gift set because it comes in such a cute bag! You can give it to the recipient as is, or stuff some tissue paper inside to add a little something extra. If you end up opening up the gift set and breaking it up to give to several people, you can even save the cosmetic bag for yourself!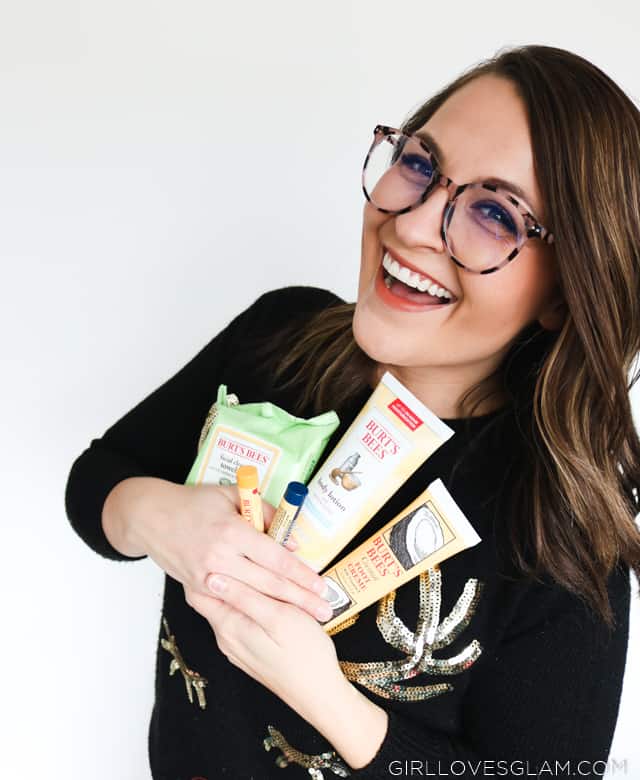 I can't decide if I should give this fun gift set away, or keep it all for myself and stuff my own stocking! I love how easy Burt's Bees has made it to find a quality gift, for a great price. As we get closer to Christmas, things only seem to get more hectic. Having this easy gift to grab as the holiday season gets crazier is just what I need in my arsenal. What are you hoping to have in your Christmas stocking this year?