Use coupon code glam15 when you order from NuZest to receive 10% off!
I don't know what it is about this time of year, but it feels like there is some sort of internal switch that turns on inside me that makes me want to shovel food into my mouth all of the time. The holiday treats are here and they are tempting us all of the time! I like to come up with a few healthy alternatives to some of my favorite holiday treats. It helps keep me on track a little bit better throughout the holiday season. One of my favorite ways to do this, is by making protein shakes. I am a huge fan of protein shakes! I am also a fan of pumpkin chocolate chip cookies, so I decided to marry the two together to make a pumpkin chocolate chip cookie protein shake recipe!
The first step in having a great protein shake, is to have good protein powder. There are so many protein powder options out there, it is hard to find the perfect one. I found my favorite one last year and that is NuZest protein powder. It is clean protein, so it isn't full of extra junk that your body doesn't need. The flavors they offer taste really great too. None of that nasty aftertaste that you get with other protein powders on the market.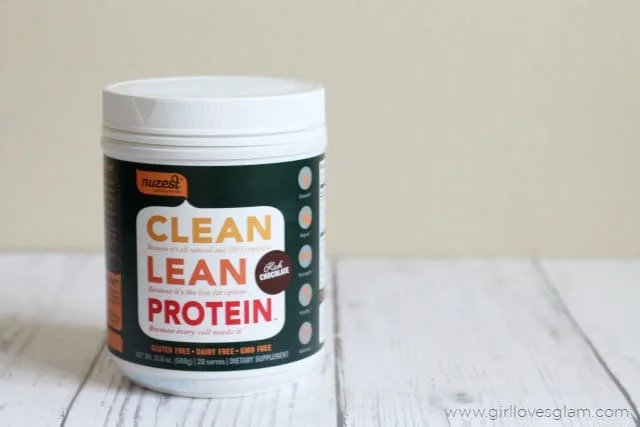 You can find NuZest protein on their website, www.nuzest-usa.com and in WholeFoods in Washington and Oregon. If you order online, you can use the coupon code, glam15 to get 10% off!
Pumpkin Chocolate Chip Cookie Protein Shake Recipe
Author:
Ingredients
1 cup vanilla almond milk
1/2 banana
1/2 tsp pumpkin pie spice
1 scoop NuZest Chocolate Protein powder
1/2 tsp cinnamon
Ice cubes to taste
Instructions
Put everything in your blender and blend it up! Enjoy!
This has quickly become one of my favorite holiday "treats". What do you do to help you stay on track with holiday treats surrounding you?