My bedroom in my old house was a total disaster. I did very little decorating in it because it quickly had become a dropping spot for random stuff that needed a home. It didn't feel like the mature, adult bedroom that I wanted.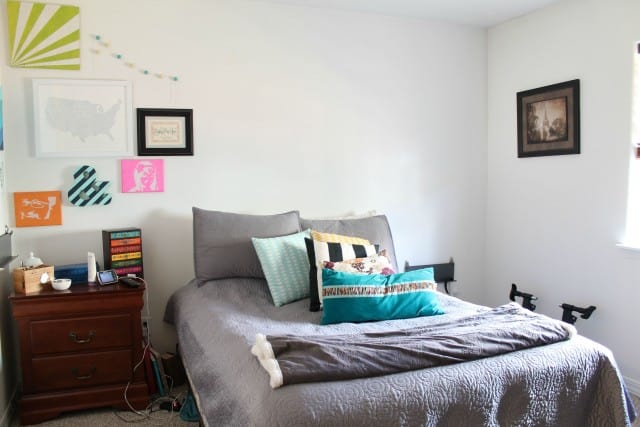 Where we were just renting, we didn't have the option of painting the room, but we needed to do something!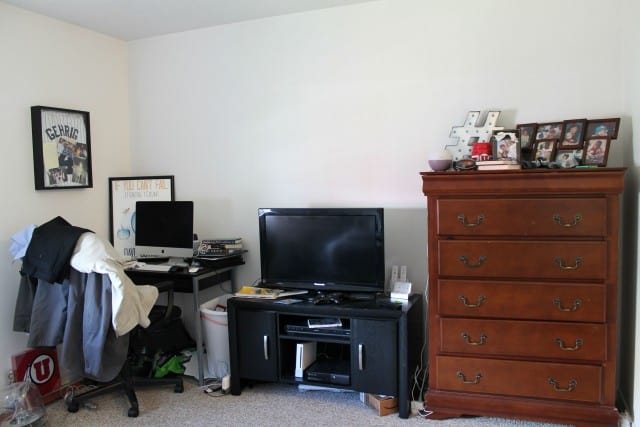 We decided to get some great furniture pieces that would help make the room feel more grown up. We also took the initiative to clean out the room and make it a place free of clutter. It made a world of difference!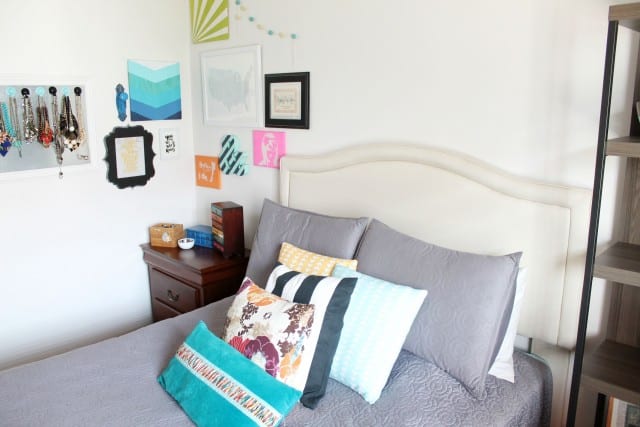 We found some furniture pieces from Sauder Furniture that we just fell in love with. We hadn't had a headboard for our bed in years and adding this gorgeous headboard instantly made our bed look more grown up.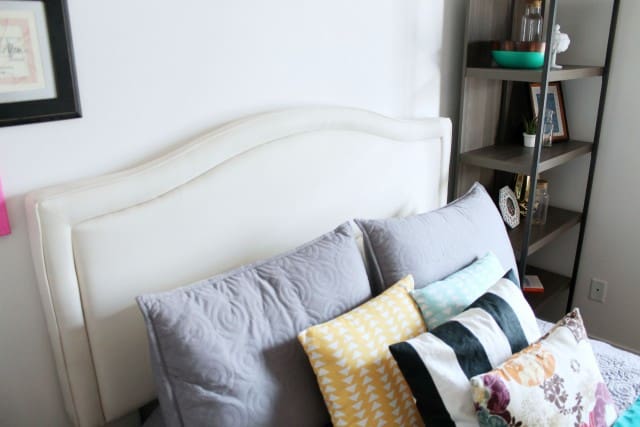 Another piece of furniture we got from Sauder was this amazing bookshelf. It works in a functional way, but it also became a perfect place to show off some gorgeous decor pieces.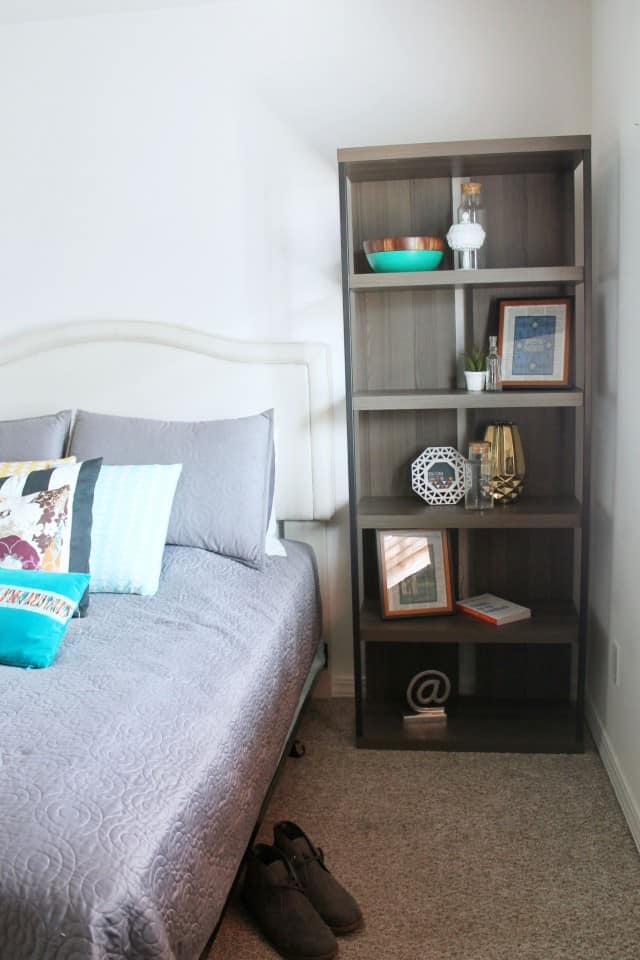 I love how modern this bookshelf looks. It makes the bedroom look so much more grown up!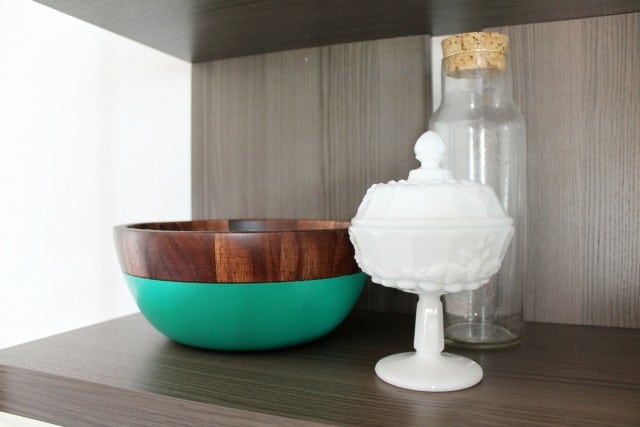 The last piece of Sauder furniture we got was a console to put our television on. The console we had before was incredibly beaten up after all of the moves it had gone through. It wasn't our style anymore, so instead of refinishing it, we decided it was time to get it replaced.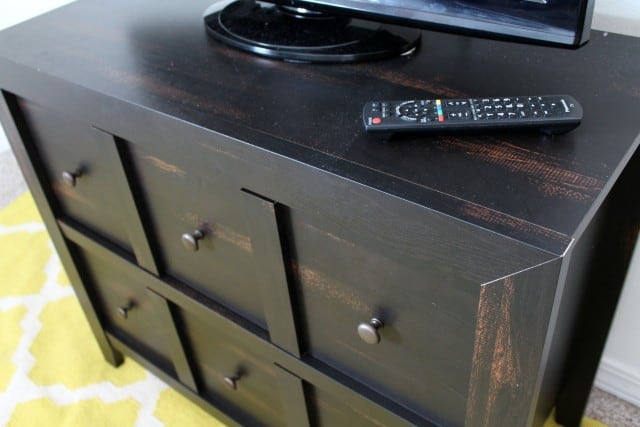 The Anywhere Console looks amazing with the rug that we had stored in our garage from our old house. I love how it all came together.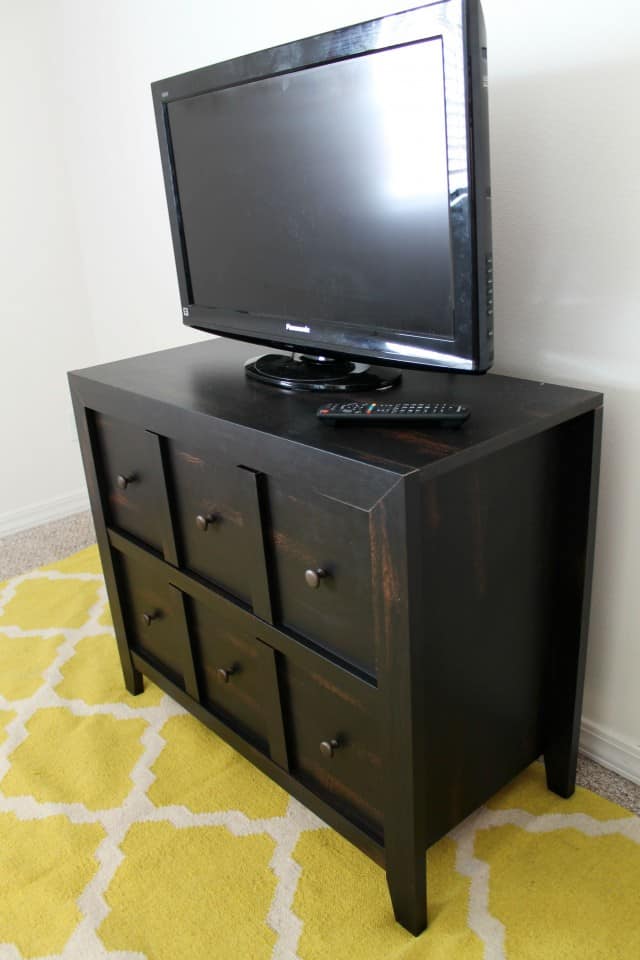 This console also has awesome drawers that make it totally functional too. The top drawer pulls out and clicks up so that you can gain access to your electronics.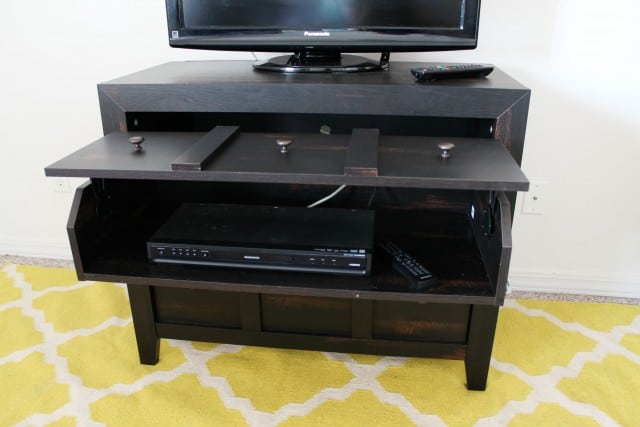 We loved our new bedroom! It was so much easier to keep nice and clean once it was decorated and I actually wanted to spend time in my room again!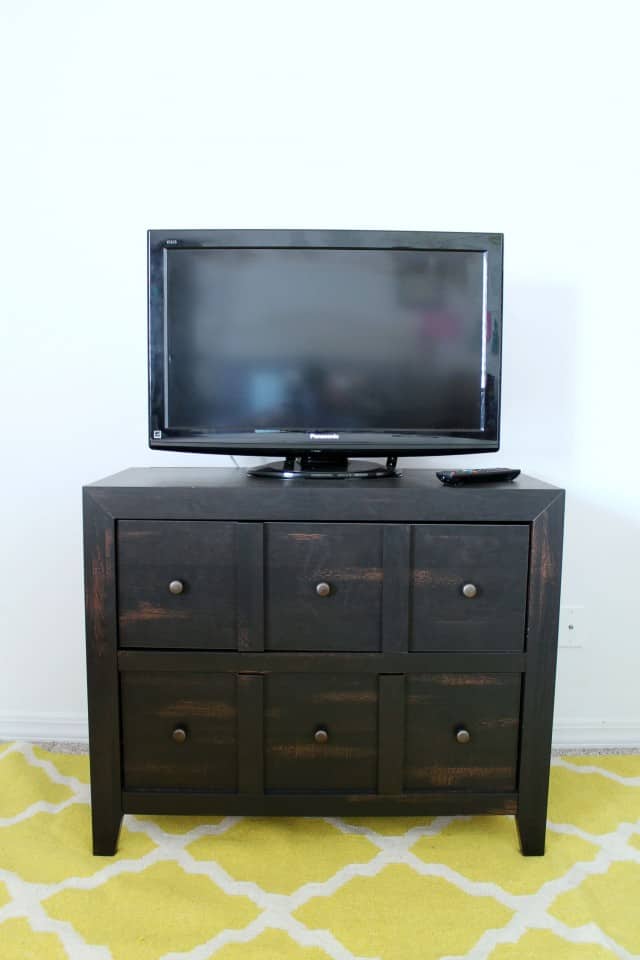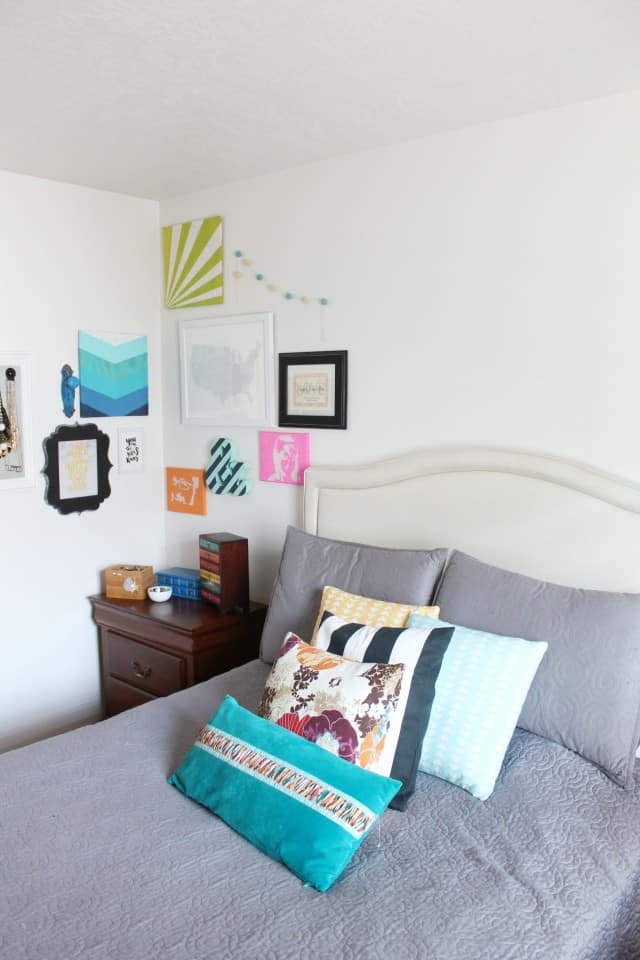 Sauder Furniture put together a Lookbook that you can see even more of their pieces in use. You might even recognize a few photos from this room! Go follow Sauder on Pinterest, Facebook, and Twitter too.
Now it is time to give myself a room makeover in my new house. I miss this gorgeous room!
This is a sponsored conversation written by me on behalf of Sauder. The opinions and text are all mine.