Sophos provided me with compensation in exchange for this post. However, all opinions expressed are my own.
When I started blogging nearly seven years ago, there were a lot of things I didn't know. I didn't know that it would eventually become my full time job. I didn't know that I would make some of my best friends because of blogging. I didn't know that blogging would push me to be more creative. All of those things are things that I probably have kind of looked into the future to see a glimpse of, but the thing that I definitely didn't know when I started sharing my life on the internet is the dangers that happen because of it. When I started blogging, I didn't know that there would be creeps and hackers trying to invade on my life. I am kind of glad that I didn't know that because I probably would have been too scared to move forward if I would have known.
The first major invasion of privacy happened about five years ago. I started receiving strange comments that then turned into strange emails. They were from someone who was objectifying my body and it made me so sick. I wanted to quit. I had worked incredibly hard to get my site where it was, but I was willing to give it all up to make it end. It made me sick to think that this person, and more people like this person, could do that to me or to my family. With some help from law enforcement and my tech savvy and supportive husband, we were able to get through that trial.
I became much more careful about what I was sharing online. I focused a lot more on sharing object photos and didn't share much about myself or my family. Then one day I realized that I just wasn't happy doing that. I wanted my life to be part of my site and my site to be part of my life. I took a giant leap of faith and started to get more personal again.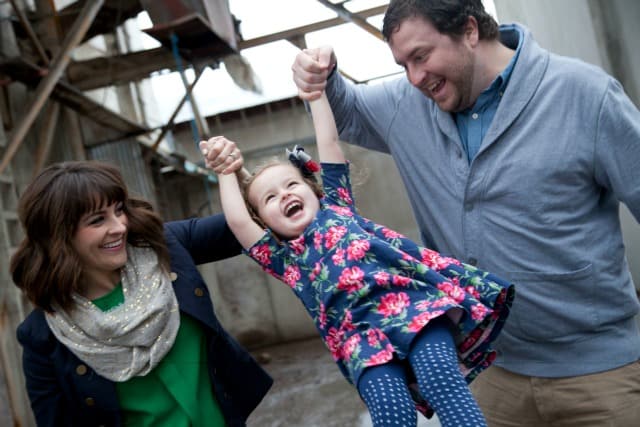 It was probably about a year later that my site was hacked. The hacker had been so smart. They hacked into my site and were pretty silent at first. Slowly, they started adding malware to my site until my site was basically gone. Because they did it so slowly, I didn't have any way of realizing it was happening until it was too late. It took almost a month to get it all sorted out. That same month, my credit card number was stolen. I was so afraid that my identity was being stolen because of this one person!
Although this person (or people) weren't attacking me the same way I had experienced before, I felt just as violated. I had been very naive about internet security and I needed to change that. Once I got my site back up, I started doing things to protect myself and my site a lot more.
Now that my daughter is old enough to use our computer and devices, I have become much more aware of cyber security. I would never want her curiosity or love of learning through technology somehow put herself in danger.
That is why I was really interested when I learned about Sophos Home and their toolkit to bring security into the home. It is hard enough to try to stay on top of all of the responsibilities that come with being a parent, so it is nice to know that this toolkit can help me with one part of my life! Sophos created this hilariously accurate ad to share just how they can help!
Sophos Home is a free service to help keep your family safe on the internet. I love that it is a free service! I downloaded it and have already loved the added security on my devices. Sophos Home is celebrating their toolkit by hosting an awesome sweepstakes! If you download Sophos Home between 10/20/16-11/3/16, you will be entered into the sweepstakes! There are three winners, one grand prize winner will receive a MacBook and two additional winners will receive Apple Watches! So, not only will you be adding protection to your computer, but you will be entering to win some pretty sweet prizes while you are at it!
So, who is going to be downloading Sophos Home now? What have you been doing to protect yourself and your family on your computer?