Sometimes finding the best inspiration can be just from looking to the past. People gain inspiration from vintage decor and fashion all of the time, why not let that same inspiration happen with Halloween costumes?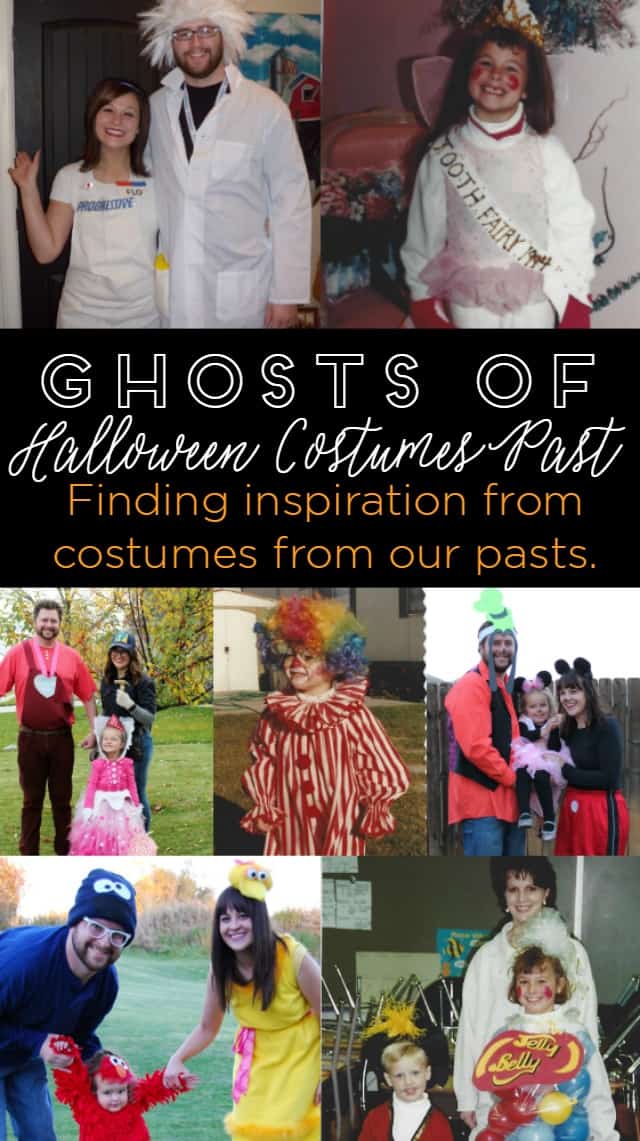 I know it sounds silly, but I have always loved dressing up for Halloween. I think it is because my mom always made it a point to make Halloween special. She always helped in classroom parties and made our costumes. That love of Halloween really rubbed off on me as I grew up.
I just wanted to take this opportunity to take a look back at some of my favorite costumes from Halloweens in the past and hope that they can inspire you this Halloween! I can't believe how many of these costumes are coming back in style too!
Before I jump into these costumes, you have to note that I grew up in Southeast Idaho. Halloween is COLD in Southeast Idaho. You either had to sacrifice your costume and wear a coat over it, or rock a sweater underneath. You will see A LOT of that. Prepare your eyes!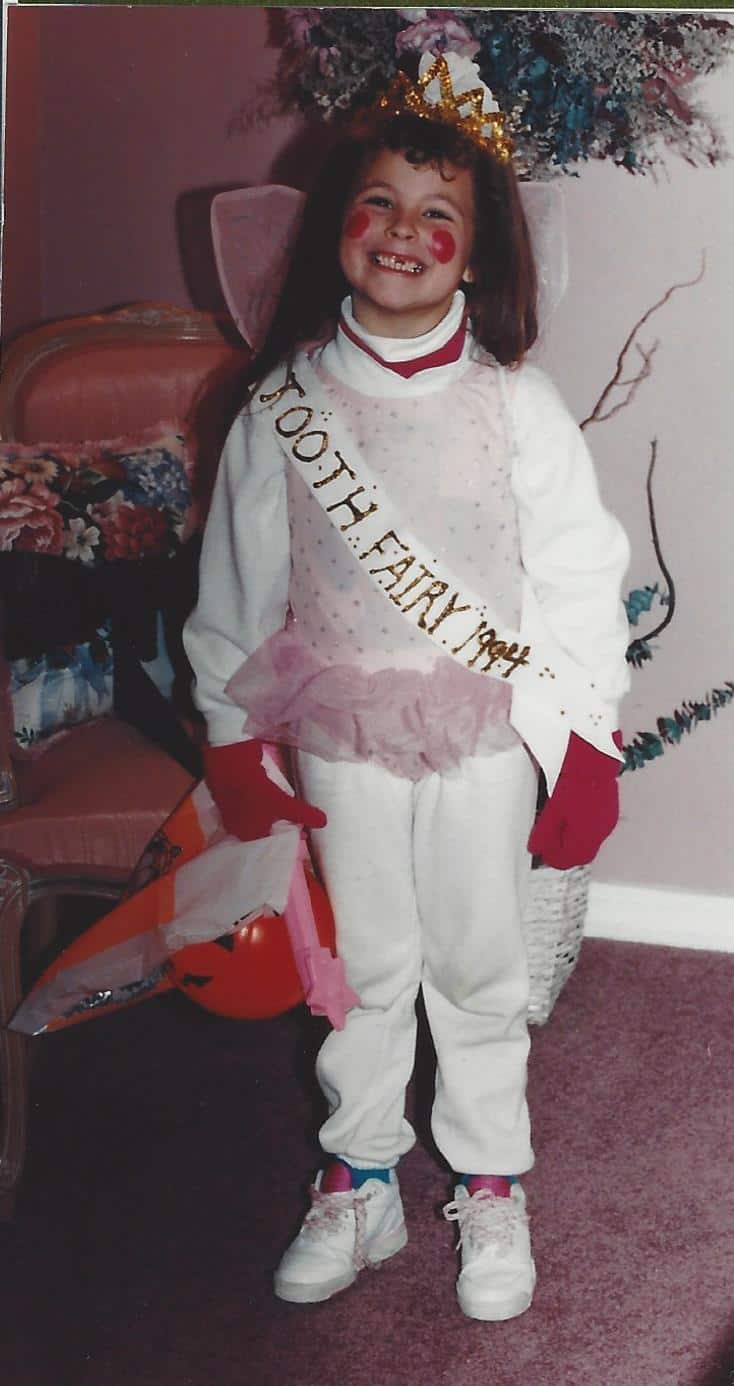 Tooth Fairy- This costume was truly one of my favorites. I was just entering the season of my life where my baby teeth were falling out and a tooth fairy was a perfect fit for me! When Harper saw this picture, she instantly wanted to add Tooth Fairy to her long list of things she wants to be for Halloween in the future. This is such an easy DIY costume and would still be a hit today. Maybe you will be lucky enough to not have to rock a leotard over sweatpants and a turtleneck too!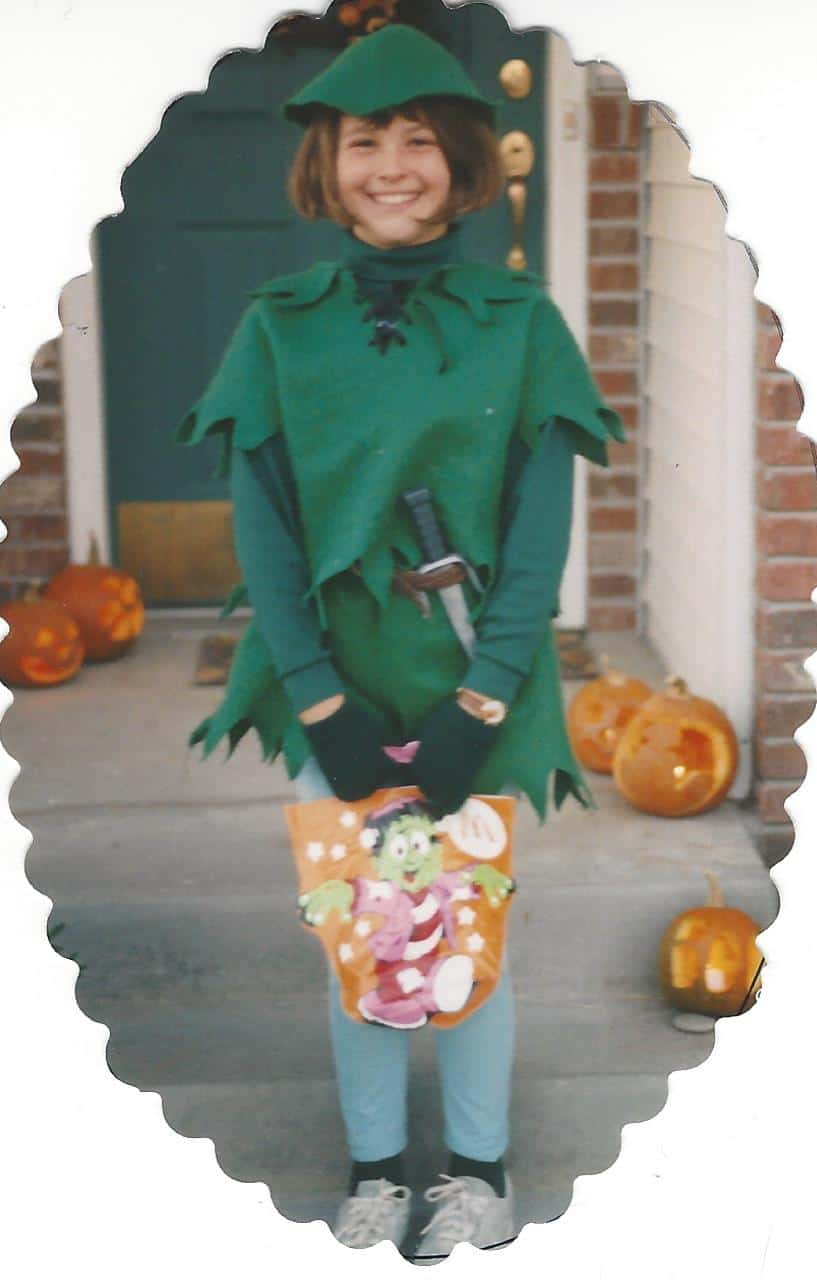 Peter Pan- This costume was a DIY costume made of thick felt. I even wore this when I was in beauty school! The beauty of the felt material is that it really stretches! Stretches enough to wear it when you are in 4th grade AND college apparently! My little brother had dressed like Captain Hook and we were quite the pair!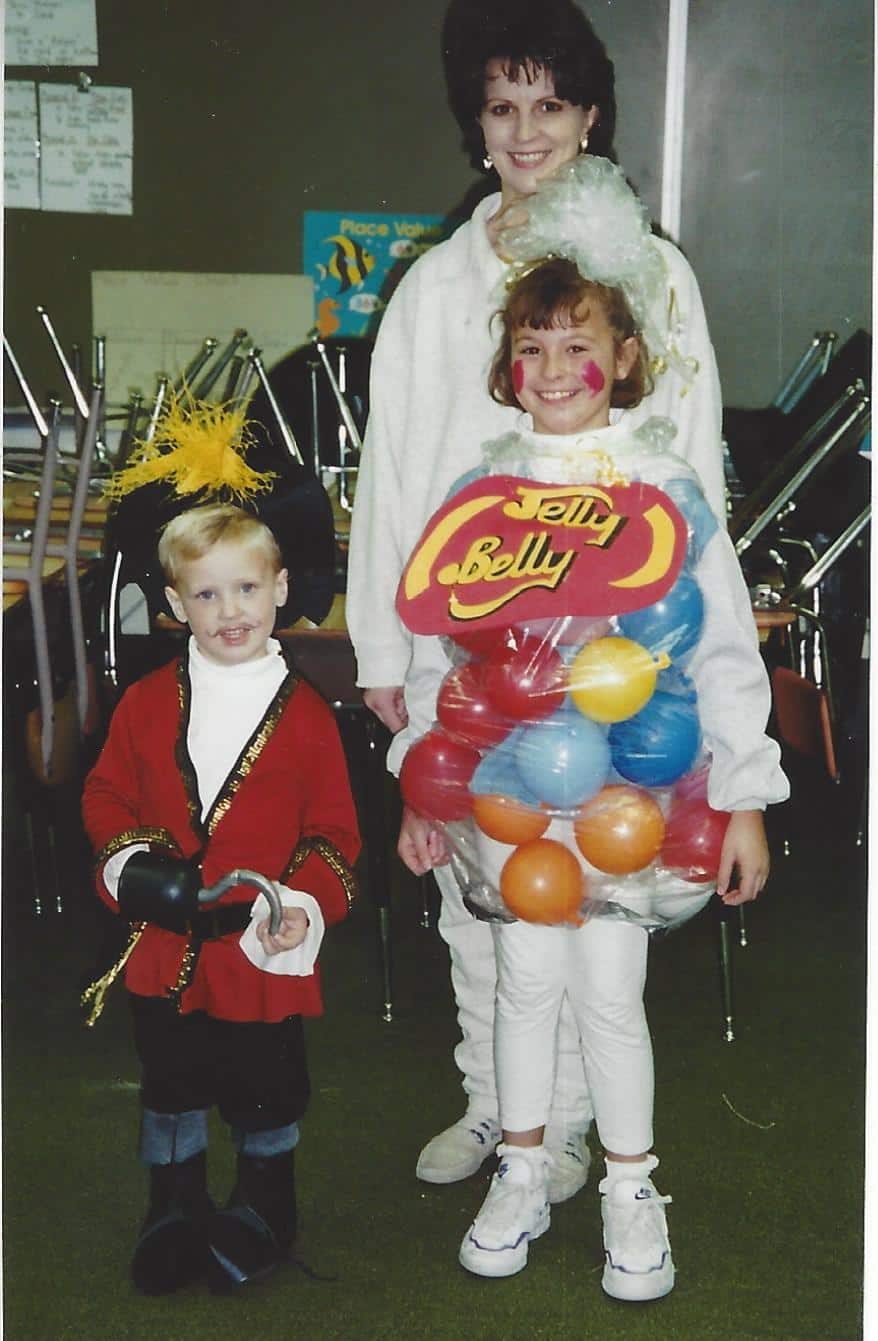 Speaking of little Captain Hook, here he is the year before at my third grade Halloween party!
Jelly Belly Costume- It is so funny to me to see Jelly Belly costumes still making their way around on Pinterest. This was my costume in 3rd grade! I can't totally take the credit, but we got the idea from a Family Fun magazine that year. I still remember seeing that costume in the magazine and knowing that was exactly what I wanted to be that year. I love that it is still such a popular DIY costume, but let's be honest, none of them are rocking the big 90's DIY "top of the jelly bean bag" bow like I am!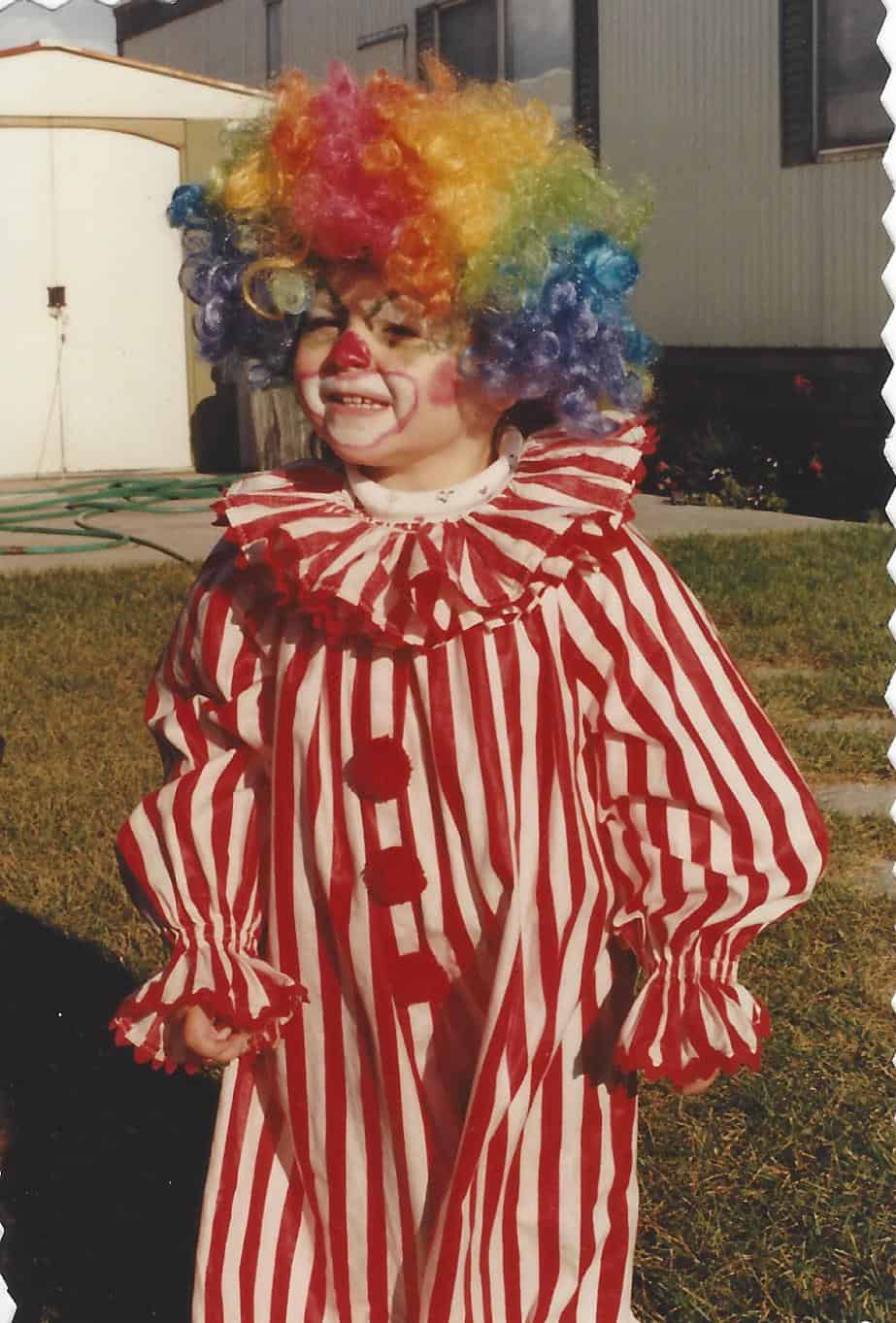 Clown- I think I was two or three years old when I wore this clown costume. The one thing my mom always says when she sees this costume is that I peed in it. Thanks mom!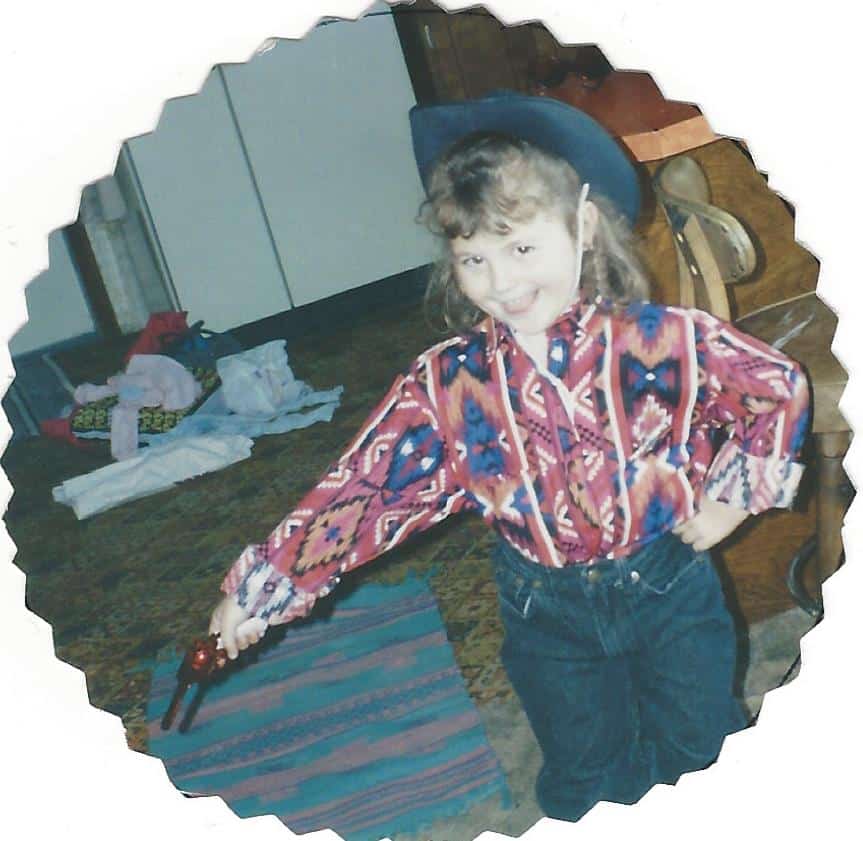 Cowgirl- This isn't your typical Halloween cowgirl costume, this is the real deal. This was one of the outfits I rocked when I went to the Little Buckaroo rodeo, minus the toy gun.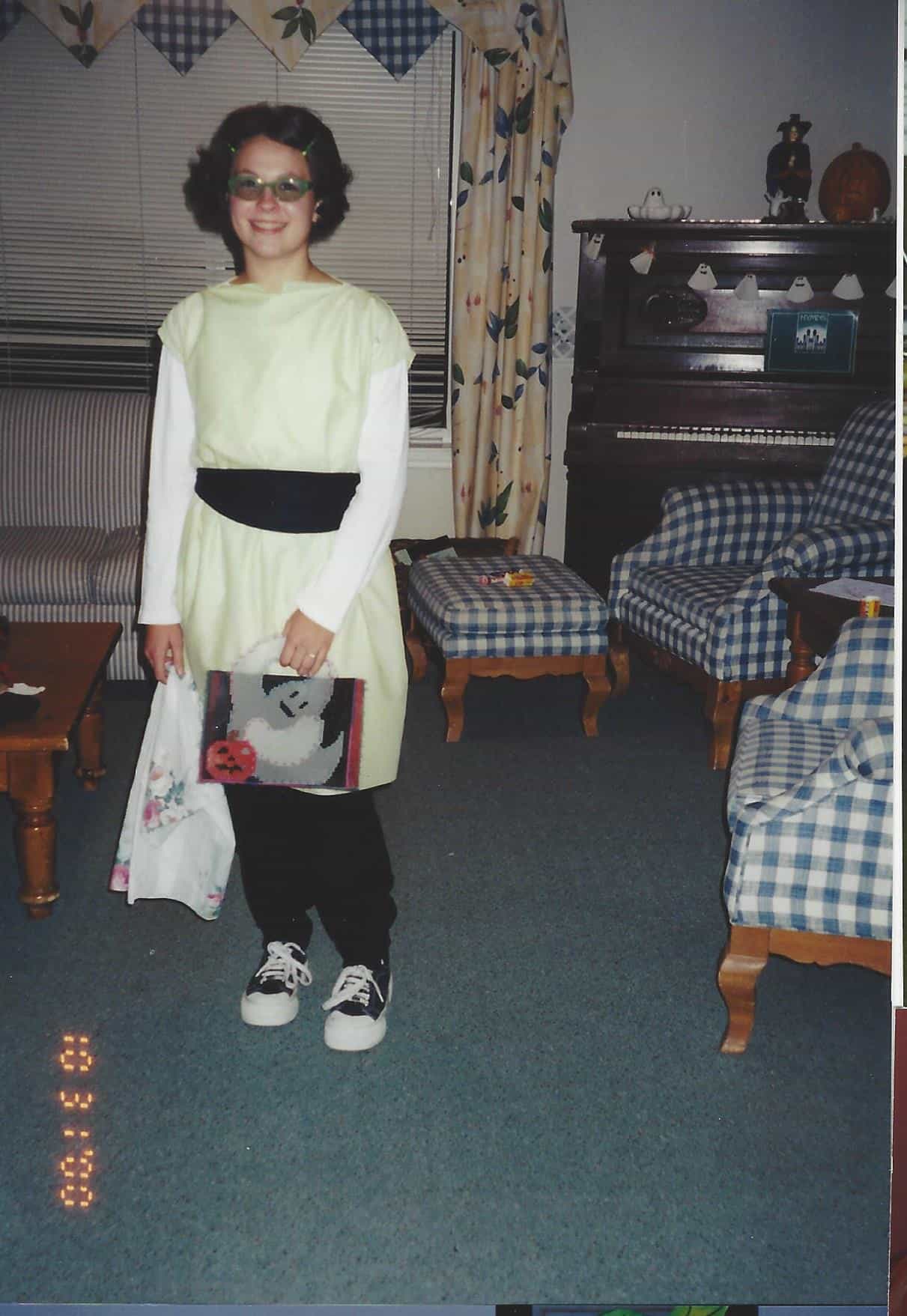 Powerpuff Girl- This was my last year to go trick-or-treating. I was in 6th grade and I loved The Powerpuff Girls! I made my own Buttercup costume AND even made my own trick or treat bag out of plastic canvas. So much awkward in one photo!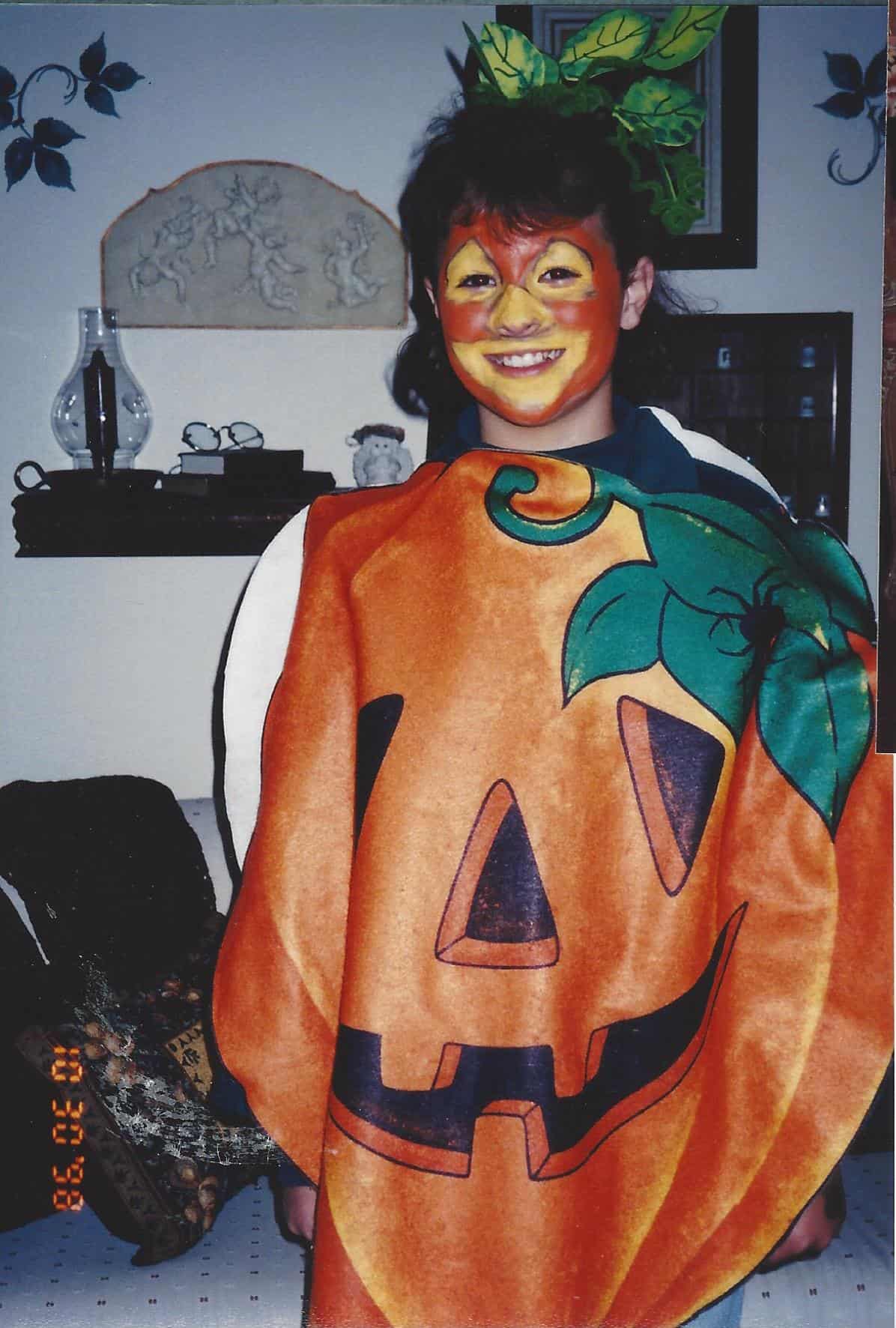 Pumpkin- How many of you remember those DIY costumes you could buy at the fabric store? The costume was just printed on fabric and you would cut out out and put it together pretty easily. They might even still make these costumes! This gem of a pumpkin costume was one of those "DIY" costumes. Let's all take a moment of silence for my face paint, okay? I am pretty sure my poor skin may still be suffering from that night!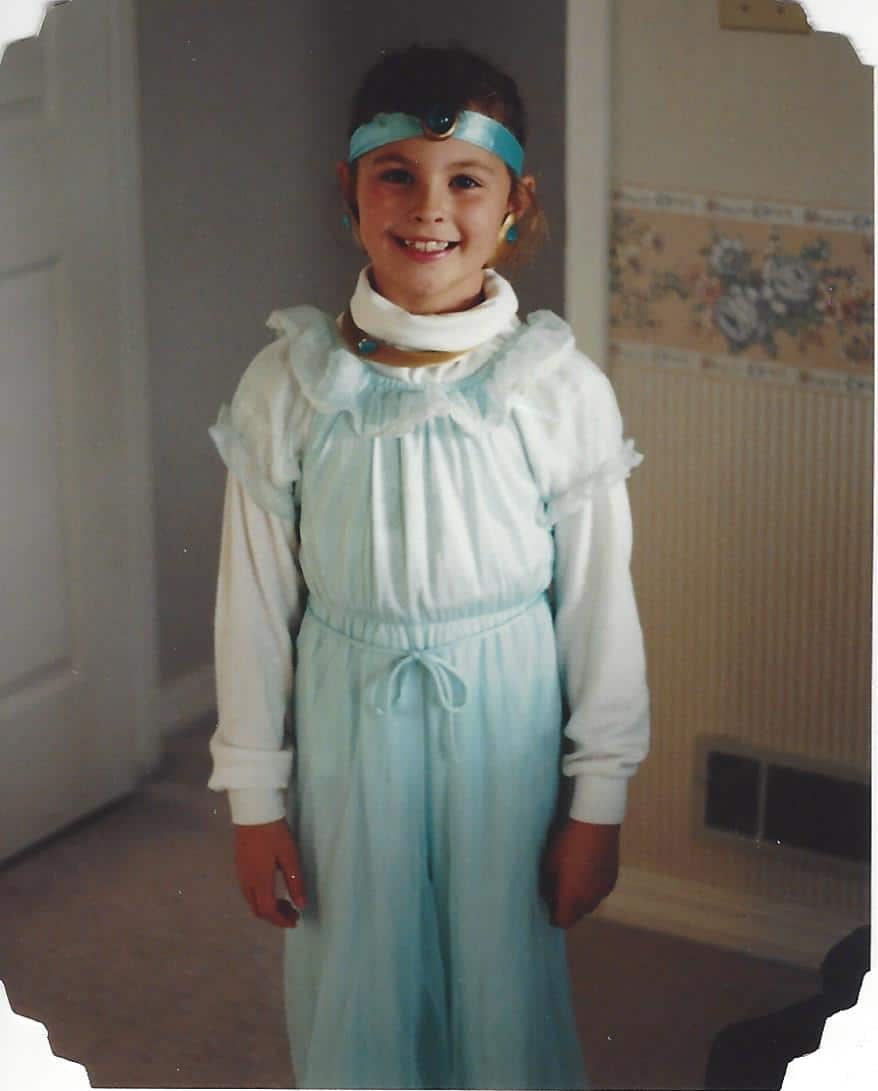 Princess Jasmine- What? You don't remember Jasmine rocking a turtleneck under her outfit? This costume wasn't really DIY, but I do think it was a pair of pajamas that we accessorized to turn into a Halloween costume! Gotta get creative sometimes!
Now for more glimpses into the past, only these aren't quite as distant. All of these costumes have tutorials that are available on my site. Just follow the links below each of the photos if you are interested in making your own!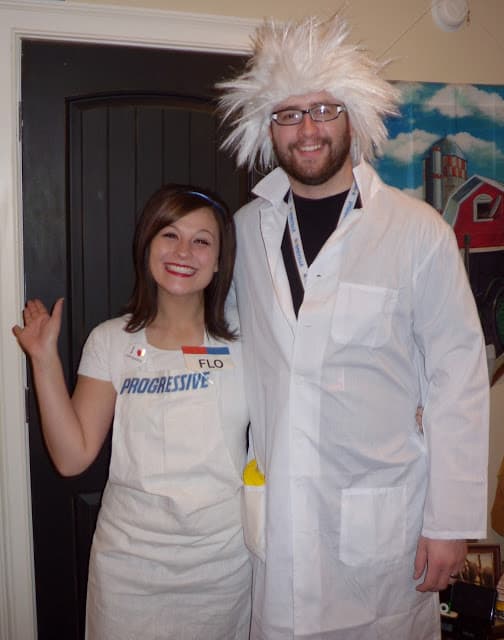 Flo from Progressive– This was a costume I wore to Dave's classroom when I went to help with his third grade class. They all thought I was the real deal. I totally went with it!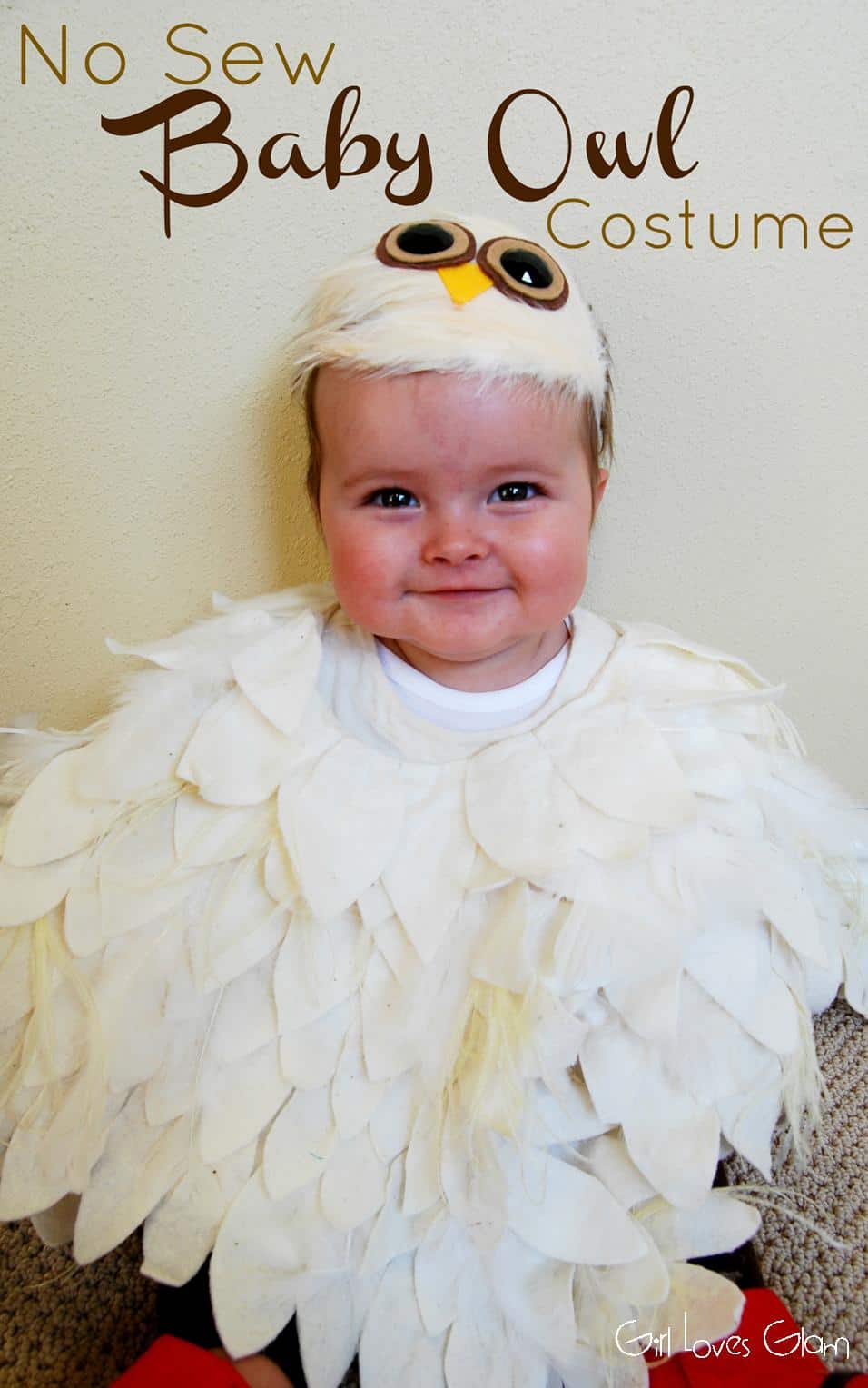 Baby Owl Costume– Harper's first costume! This baby owl costume still goes down as one of my most favorite costumes I have ever made. We paired it with costumes from Harry Potter and she was our little Hedwig the owl!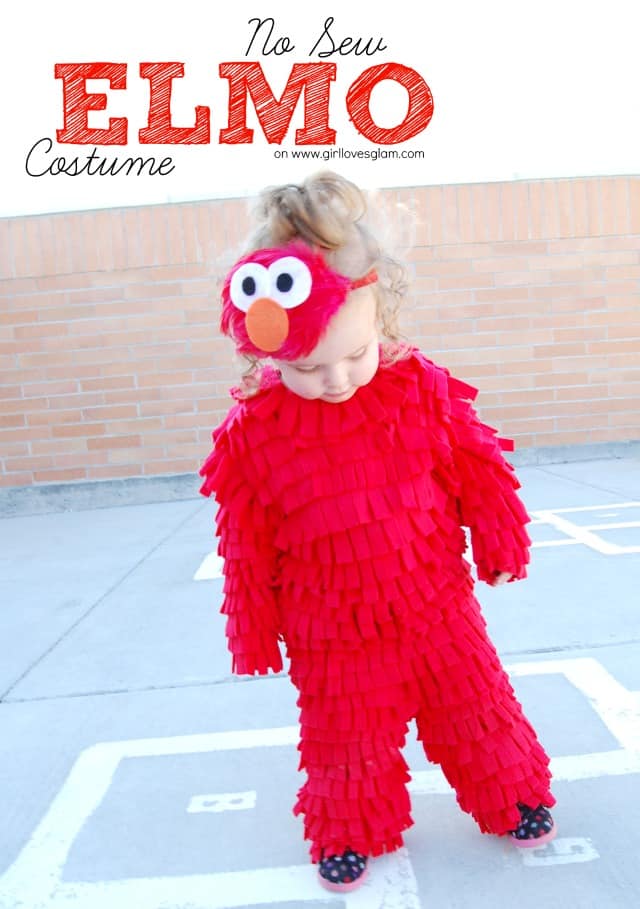 Elmo Costume– We definitely didn't need to worry about Harper being cold this Halloween! This furry DIY costume kept her warm and extra cute! We even have costume ideas for mom and dad as Cookie Monster and Big Bird!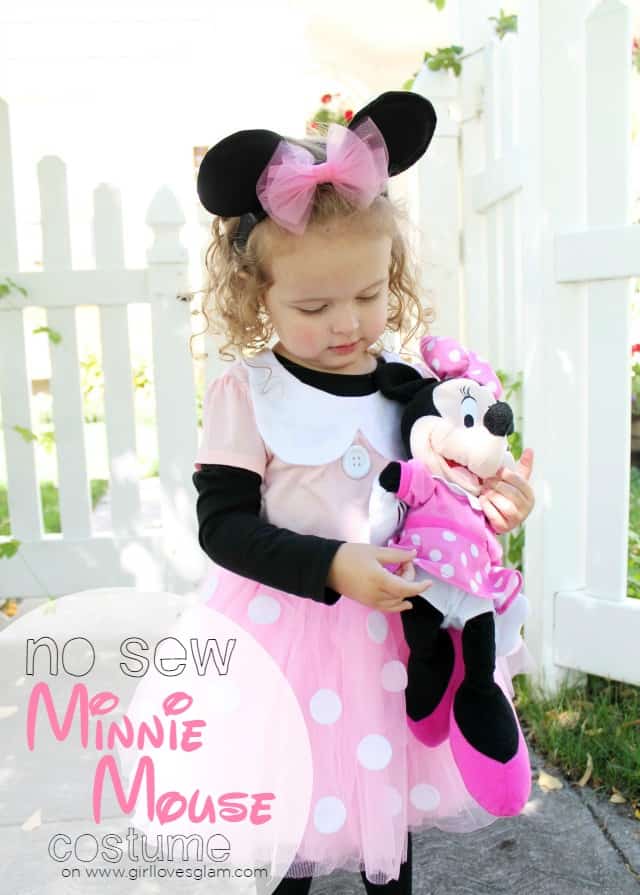 Minnie Mouse– The obsession with Minnie Mouse came a year later. This easy DIY costume was perfect for our little Minnie fan! Mom and dad dressed as Mickey and Goofy to go along with her!
Vanellope Von Schweetz– Wreck it Ralph is a family favorite and in true Harper fashion, she couldn't just be the regular Vanellope Von Schweetz. She needed to be the princess version that Vanellope looks like for about 30 seconds during the entire movie! This costume was insanely fun to make! Mom and dad dressed as Wreck it Ralph and Fix it Felix!
I hope you have enjoyed taking a look back at Halloween costumes from my past! I want to see your costumes from the past too! I will be doing a fun look back at old costumes on Facebook, so make sure to look for that post so you can upload your old Halloween photos too!