Beauty gadgets are totally my love language. I love trying out new tools that can simplify or make my beauty routine better. I was honored to try out a variety of products from Pop Sonic that do all of those things! Pop Sonic sent me several products to try out for myself so that I could share what I learned with all of you.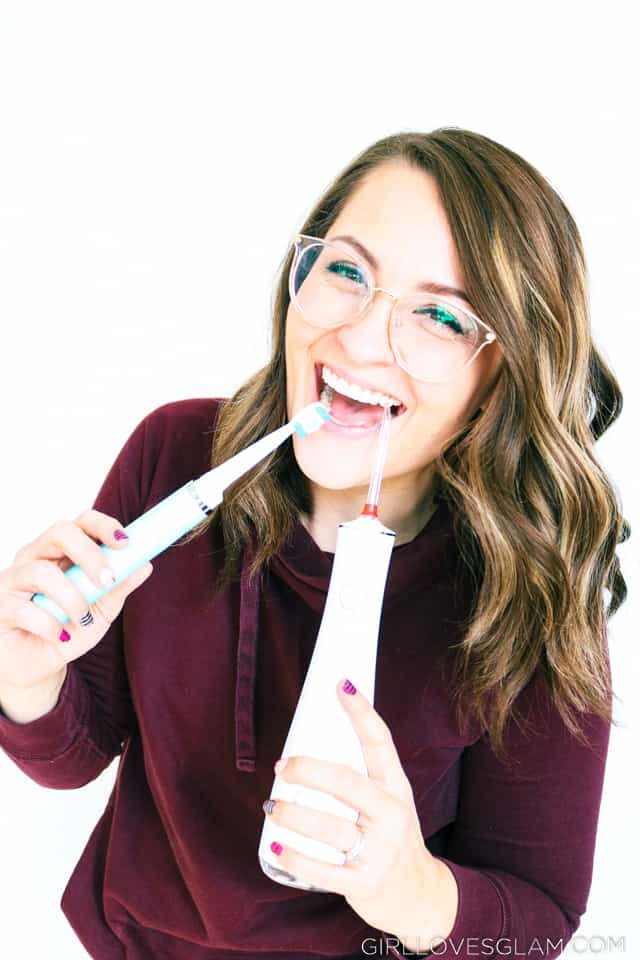 Pop Sonic designs their products with a lot of thought. They consider every single detail. When I learned that, I thought that sounded nice but wasn't sure if I would really be able to notice a big difference in their products versus any others I have tried before. The second I opened the first box, I was impressed with the amount of detail. Each product has so much thought put into it! I love that many of them are multipurpose as well!
Pop Sonic Spade
This powerful tool can clean, infuse and massage your face and neck. It has been one of my favorite Pop Sonic products!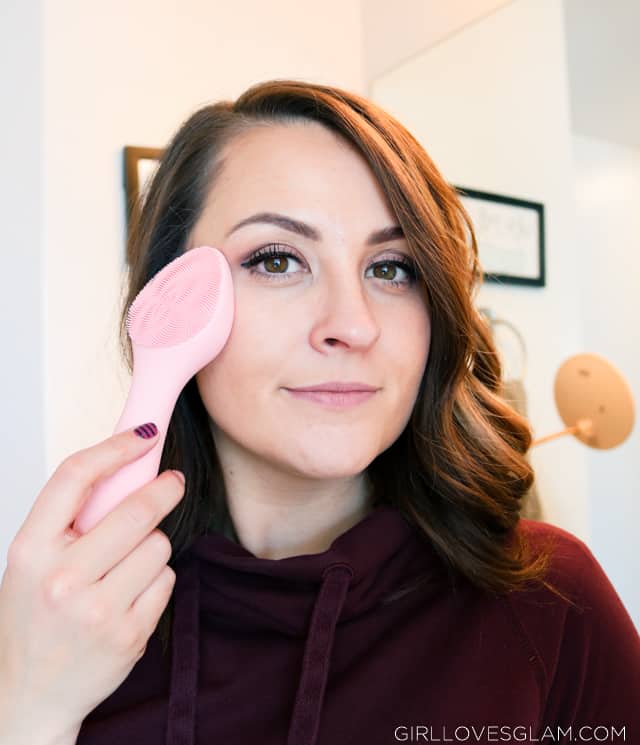 I like to put my cleanser on my face and use the front side of the Spade to really help get my face cleansed. After I put my moisturizer on, I turn it around and use the back side of the spade to massage and infuse the moisture into my skin. It feels amazing!
The Spade is waterproof, so you don't need to worry about getting it wet. The antimicrobial silicone keeps everything nice and sanitary too. I have used a few tools similar to the Spade before, but I haven't ever had one with a handle on it. I love having a handle on it! I feel like I have more control over where my face and neck are being cleansed, infused, and massaged. It was totally a winner for me!
Pop Sonic Strawberry
The Pop Sonic Strawberry is a beauty device that can cleanse, massage, and exfoliate. It can be used on both face and body and is waterproof, so I love to use it in the shower!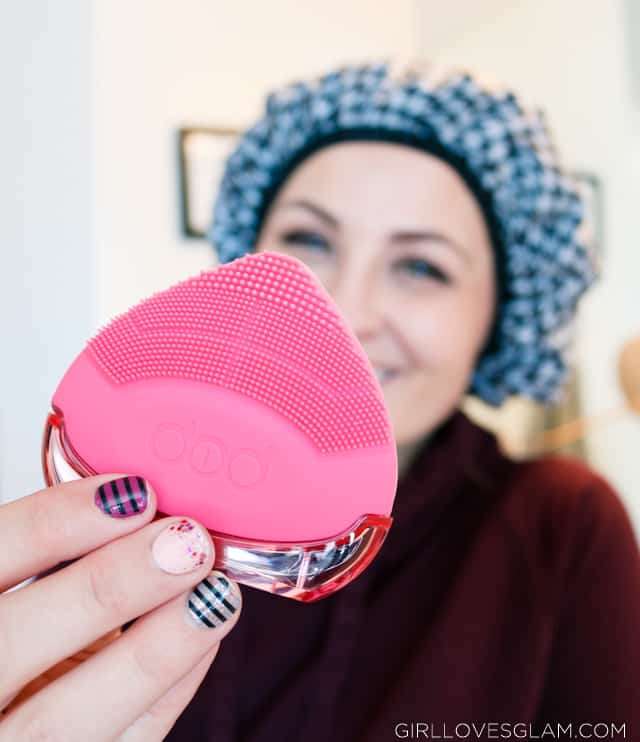 On the front side, it has cleansing bristles that are in two different sizes to provide really great cleansing abilities for your face. On the back side of the Strawberry are massaging waves that are great to use after you have put moisturizer on your face. It has two different speeds that can be used for both cleansing and massage.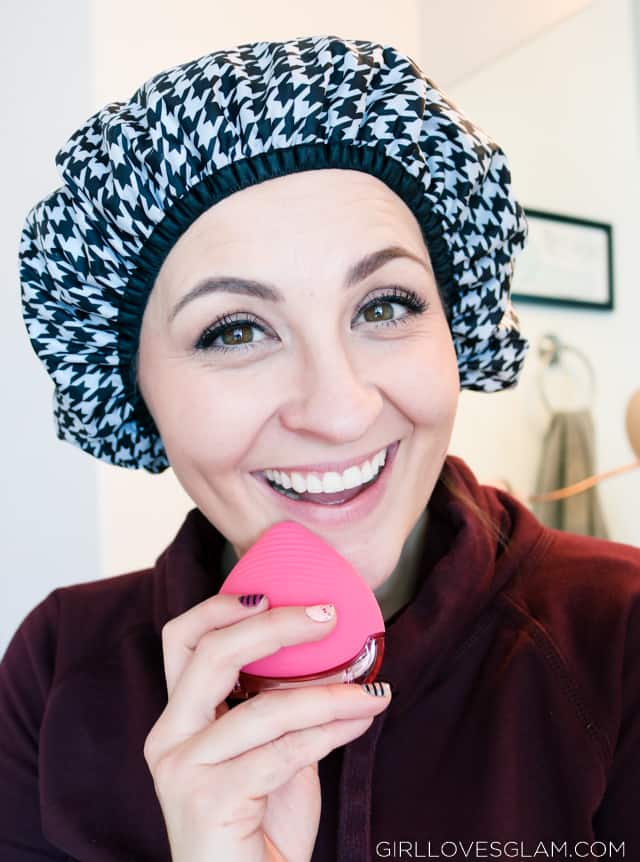 What really makes the Strawberry special is the special exfoliating steel edge on the bottom. It is awesome! You just have it go on either speed you are comfortable with and hold it at a 45 degree angle on wet skin. It helps open pores around your nose, chin, forehead, and any other problem areas. This little tool packs a lot of punch. I love that it has several functions!
Pop Sonic Typhoon Flosser
This flosser is something that I have been in the market for a long time. I have permanent retainers on my teeth, which make it nearly impossible to floss well. I have tried a few water flossers in the past but they were bulky and difficult to use. The Pop Sonic Typhoon Flosser blew me away with how small it is.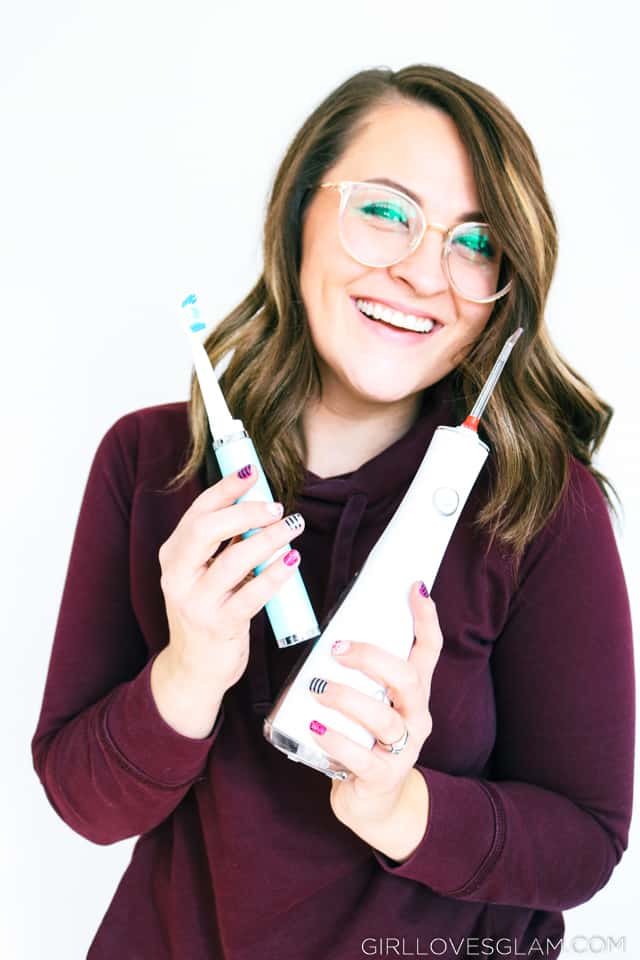 I love that I can store it when I am not using it, rather than having a bulky machine on my counter all of the time. The small head on the flosser gets right in and allows me to get all of my teeth flossed. It has been a huge game changer in my oral hygiene and I couldn't be more excited about it! My gums look and feel so much better since I have started using my Typhoon.
Pop Sonic Pro Sonic Toothbrush
I have owned a few electric toothbrushes and my teeth have never felt as clean as they do when I use the Pro Sonic Toothbrush. It is rechargeable, with a charge that lasts up to 4 months, which is amazing too! It can go 4 speeds so that I can choose the right speed based on how my gums are feeling that day. I love that the ventilated cap keeps it nice and sanitary as well. It paces out your time so that you are sure to spend enough time on each part of your mouth. I love this toothbrush!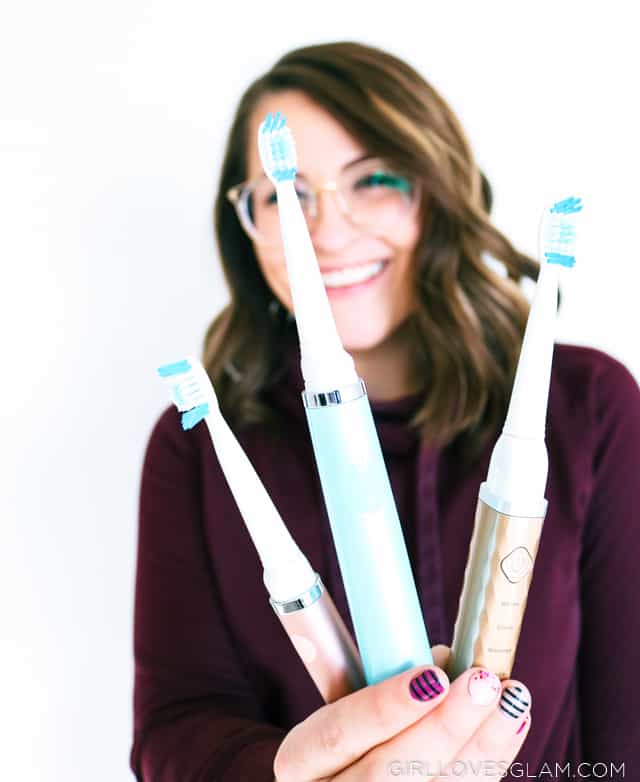 Pop Sonic USB Sonic Toothbrush
The USB Sonic Toothbrush is great because it is rechargeable and is really easy to recharge. It can be recharged with just a USB cord. Perfect for charging anywhere! The battery life lasts up to 3 months, too! It has 3 different speeds and it paces you throughout your brushing to help you ensure that you are spending enough time on the areas of your mouth. It is a really great toothbrush!
Pop Sonic Go Sonic Toothbrush
This Go Sonic Toothbrush is my official travel toothbrush. It is perfect! It can run on just 1 AAA battery. It can keep its battery life for up to 9 months. I keep it in my travel bag so its all ready to go. It can go two speeds and comes with a ventilated cap to keep everything nice and sanitary. Just because I am going on vacation doesn't mean that my dental hygiene needs to!
Pop Sonic Trimmer
I swear there are eyebrow hairs that grow completely out of nowhere overnight! Whenever I do my makeup, I swear there is a spot on my face that needs a little trim. That is where the Trimmer comes to the rescue!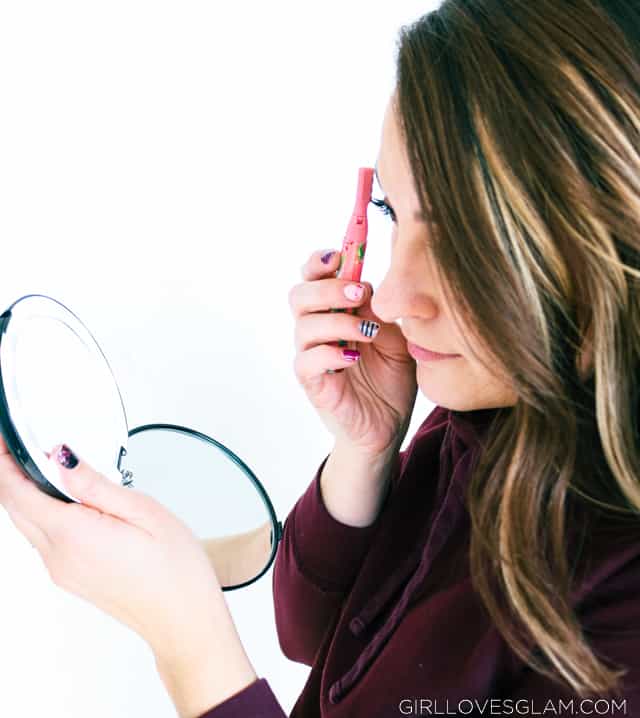 It is perfect for pesky peach fuzz and random eyebrow hairs. It even has an attachment that can be added so you can trim your eyebrows to make them shorter, without having to risk shaving them off completely!
Pop Sonic LED Compact Mirror
I took my LED Compact Mirror to a trampoline park and did my makeup while my daughter jumped with a friend. It was so nice to have the LED lights so that I could have the best view of my makeup, without having to be at home. I had several people come up to me and ask where I got my mirror while I was there.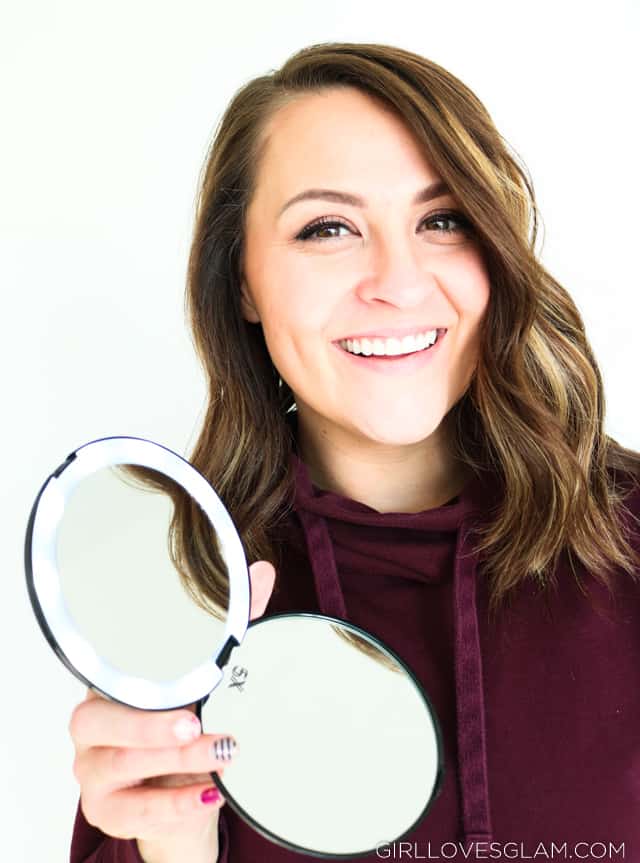 I can't wait to use this mirror when I travel this year. I have always wanted to bring a mirror with me, but I didn't have a great mirror to travel with until now! This mirror is dreamy!
Pop Sonic LED Gooseneck Mirror
I hadn't ever seen anything like the LED Gooseneck Mirror before. I love all of the functions it offers. It is portable and can be attached to your mirror so you can have a closer look at the great 7x magnification it offers.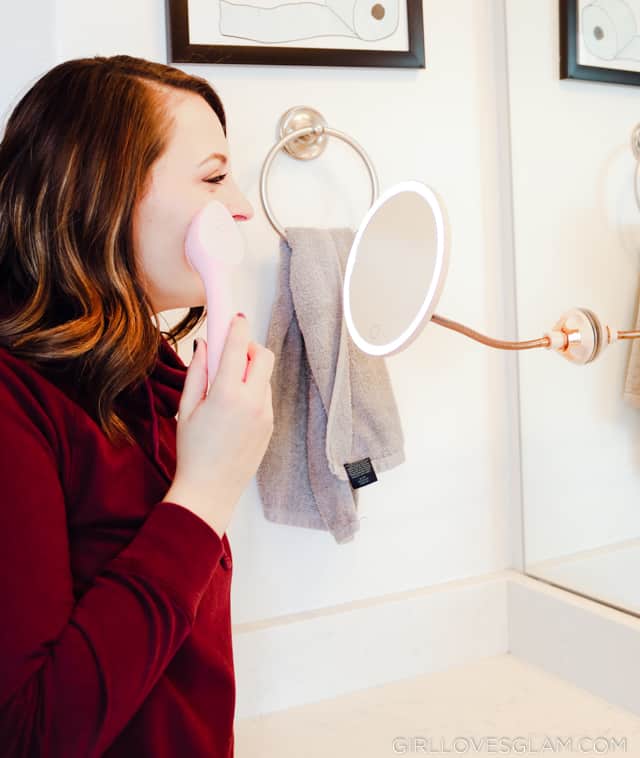 I love turning on the LED lights when I am doing my nighttime cleansing routine so that I am sure to get all of my makeup off!
Pop Sonic LED Fan Mirror
The LED Fan Mirror is my favorite mirror to apply my makeup with at home! It has a cell phone stand so I can watch my favorite shows while I am doing my makeup. I will even prop my phone there to record Instagram stories. It is awesome!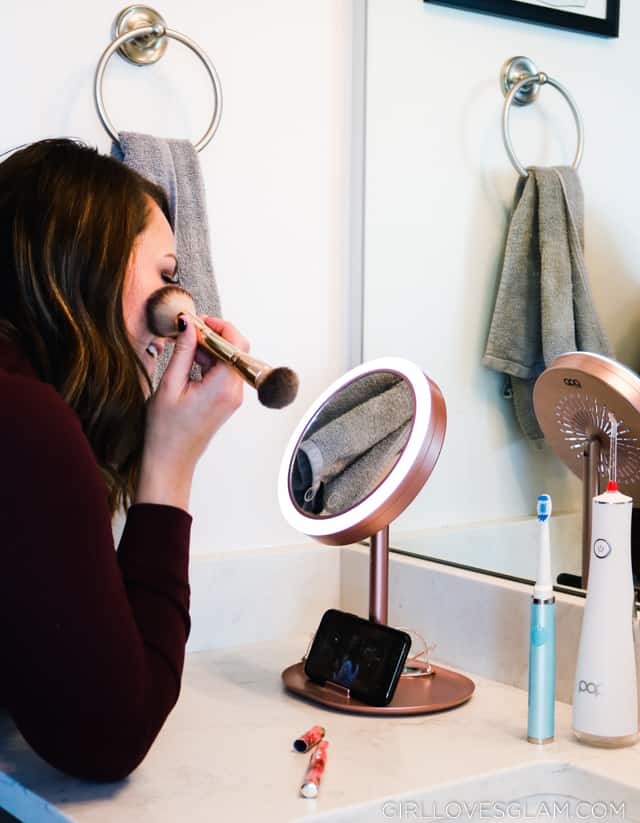 I also love that it has a fan so that it stays nice and cool while applying my makeup. Bathrooms can get so hot with all of the lights and hot tools so having the fan in the mirror is a huge bonus.
Pop Sonic Coupon Code
Have I convinced you that you need to try out some of these Pop Sonic products, yet? If so, you are in luck! You can get 35% off everything on the Pop Sonic site, when you use the code glam35 at checkout. This code is good until March 1, 2020. Go stock up on gifts for everyone, including some goodies for yourself!
Which Pop Sonic product are you dying to try?