To catch up on our love story, read part 1 and part 2.
His voice was so deep. When he said "hello" I was thrown a little off guard with how low his voice really was. I asked him what he was up to. He told me he was at a friend's house freestyle rapping. I told him I was coming to Rexburg and that I wanted to meet up. I didn't want to take him away from his friends though, so I told him I would go bowling with Jaelyn and call him when I was done. I got to Jaelyn's apartment and we went over to the bowling alley when we instantly realized we wouldn't be bowling unless we wanted to wait several hours. There was a boy who she had been talking to that wanted to meet up so we went over to his apartment to get him. What I didn't realize, was that he lived in the same apartment complex as Dave. After picking up Jaelyn's friend, I tried calling Dave. He didn't answer. Did he not actually want to see me? Was he avoiding my calls?
We went back to Jaelyn's apartment and hung out for a while. We talked about a boy who had recently done Jaelyn wrong and how we wanted to find a way to get back at him. We decided we were going to buy a bunch of stuff to put all over his car. Nothing too serious, just shaving cream and whatever else we could come up with. We went to the store and bought a few things to put on his car. That is when Dave called me back. He did care! He told me he had just finished working on what he was doing and he was free for the rest of the evening. We went over to the house he was at to pick him up.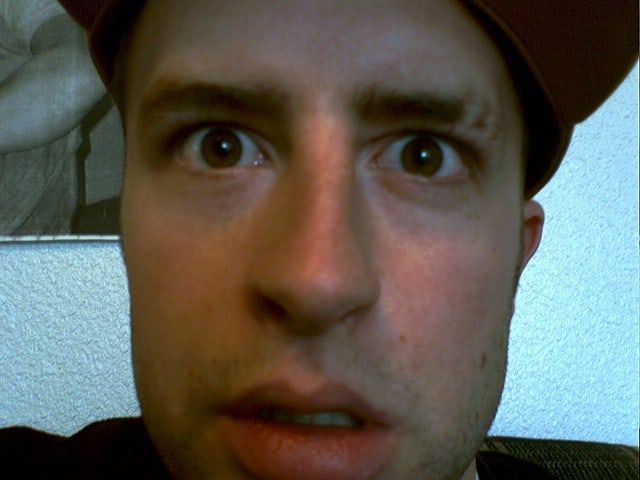 I was instantly shocked at how tall he was! I loved how he was dressed too. Just my type. We told him what we were planning on doing to the boy's car and he was in to come with us. The boy lived just across the park from where Dave was at so we walked across the park to the car. When we got to the car, Jaelyn started chickening out. She didn't want to trash his car anymore. Instead, she put a smiley face on his windshield with shaving cream and put skittles all over his car (totally tells a boy you are mad at him, right?). I was all for trashing his car, so once she chickened out, I stood next to Dave and watched Jaelyn do her thing with the other boy she was hanging out with instead. Once she finished, she told us all to run. We went running across the park. Now this is when things get a little interesting…
From my view, I saw Jaelyn and the boy she was with, running in front. Dave was running just behind them with me a few steps behind Dave. All of a sudden, I saw Dave start speeding up a little bit. Then I watched him shove Jaelyn out of the way so he could get in front of her. Jaelyn fell to the ground and screamed in pain! I was shocked! Why would he push a girl? I ran over to Jaelyn to see what was happening and she was laying on the ground laughing hysterically with a dazed and confused look on her face. I looked over at Dave trying to find an answer to why he pushed my friend. He looked like he had just gotten in a lot of trouble, but couldn't stop laughing either. He yelled, "I thought you were HIM!" as he was pointing to Jaelyn's guy friend. Still to this day, he can't live down the fact that he pushed a girl to the ground on our first "date".
After recovering from her big fall, Jaelyn drove us back to her apartment to hang out. We all sat around talking about whatever it is kids talk about, when Dave asked me if the shoes I was wearing were Nike Dunks. I looked at his shoes and realized he was wearing Nike Dunks too. I was a little confused at why he would ask me, if clearly he knew what kind of shoes I was wearing. I answered back in a snobby tone, "yeeeaahhhh". I later learned that his first thought after I said that was him thinking a bad word about me, but that didn't keep him from putting his hand on my knee. Immediately after he put his hand on my knee, I got a text message from Jaelyn. It said, "His hand is on your knee!!!!". I looked at it and just smiled at her.
We talked for a few hours when eventually, Jaelyn and her friend left Dave and I in the living room. We continued talking, and talking, and talking some more. He told me all about growing up, moving a lot, and would make rhymes for me. We laughed and enjoyed each other's company until Jaelyn's roommate came out of her room and said, "Can you keep it down?! I am trying to sleep in here!" She turned around and went back into her room.
That is when we both went silent. He looked into my eyes and kissed me.