As a cosmetologist, one concern I hear over and over again is that people really want to try side swoop bangs, but they don't want to have to come get their bangs trimmed every 3 weeks to maintain them. I usually teach them a few tricks to help them maintain the look so that they don't need to come back until they need a full haircut. I wanted to have some side swoop bangs before I going to Snap, so of course, I decided to take pictures along the way so that you can ALL know how to cut your own side swoop bangs at home!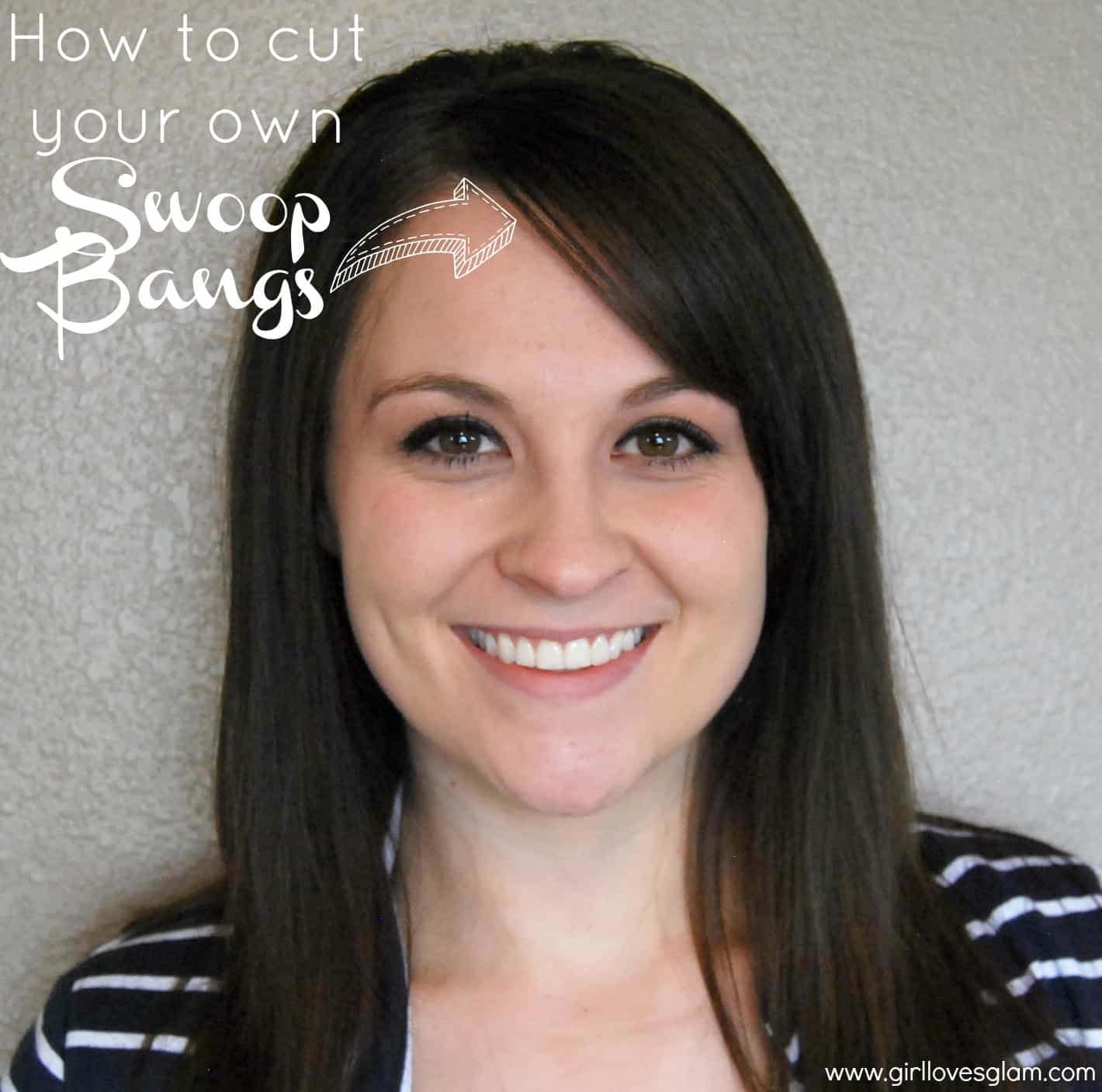 You will need…
*hair scissors
*comb
*styling tools
Before you start, be sure that your bangs are dry and straight. If you cut them while they are wet, bangs tend to shrink a little when they dry and they become shorter than you had originally planned. NOT good!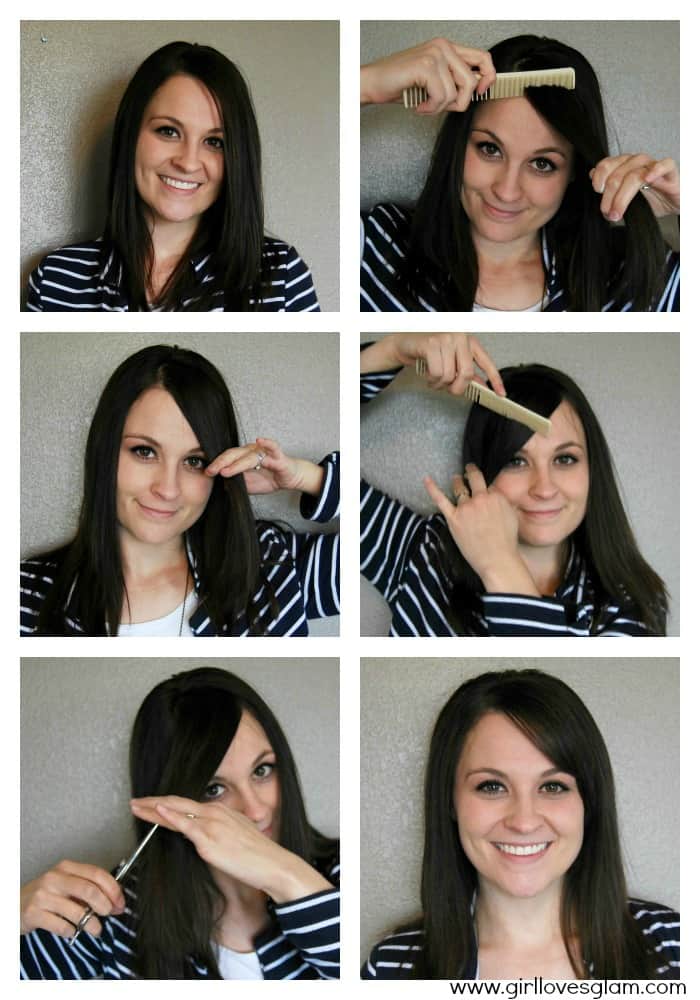 Follow along with me through these pictures.
1. Part off as much hair as you want included in your bangs. If you want them to be thin, don't take as much hair. If you want thick bangs, take a bigger section of hair. Keep in mind what your hair texture is like when choosing. My hair is thick, so a medium/thicker bang works well with my hair.
2. Choose where you want your bangs to hit on the side of your face.
3. Brush the section of hair you are working with to the opposite side of your face (Random information: This is also known as taking it across the street in beauty school). Put your fingers where you want your bangs to hit when you pull that hair back over to where you want them to be.
4. Using your fingers as a guide, cut your hair along where your fingers are, keeping your hair pulled the opposite direction that they will be. I like to point cut my bangs, meaning that I don't cut straight across. I hold the scissors up and down and cut that way. It makes for a less dramatic line. Keep in mind, that could be a little more advanced and could be dangerous to cut towards your fingers. BE SO CAREFUL not to cut your fingers! You can also just cut straight across if that is easier/safer for you.
5. Brush your bangs over to where you want them to be. Style them how you want them.
All done! Enjoy your beautiful side swoop bangs!
I know you will LOVE these other great hair tutorials too! Click on the photos to take you to these posts…