One thing I was most excited about in our new home was our living room. While the actual footprint of the living room isn't any bigger than our living room in our townhome, it doesn't have to be used as a multipurpose room and the tall windows make it feel much larger. We spend so much time in this space and it has already been such a happy place for our family to congregate. I am so happy with how our living room design has turned out!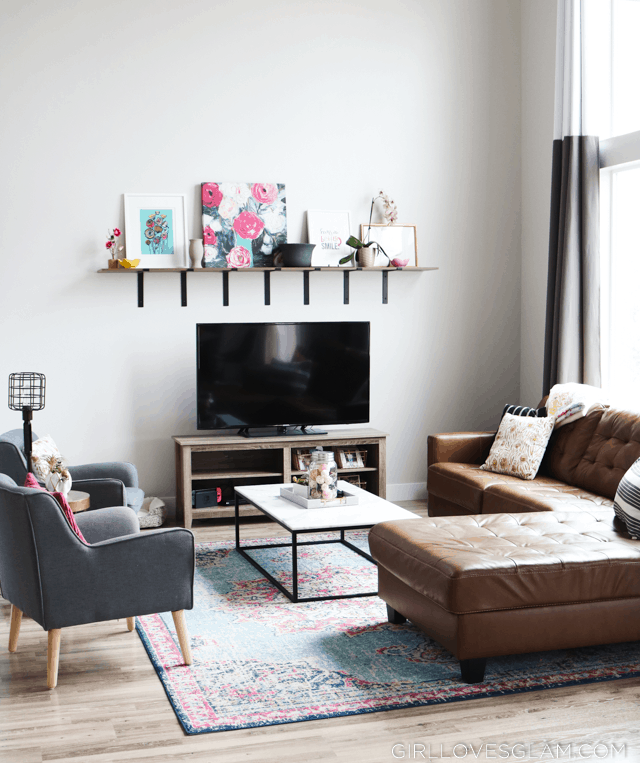 My style is usually all about starting with a neutral pallet and layering colors and textures in with textiles and art. I like to change out a lot of the pillows and blankets seasonally, while always bringing in a little color, no matter what season it is.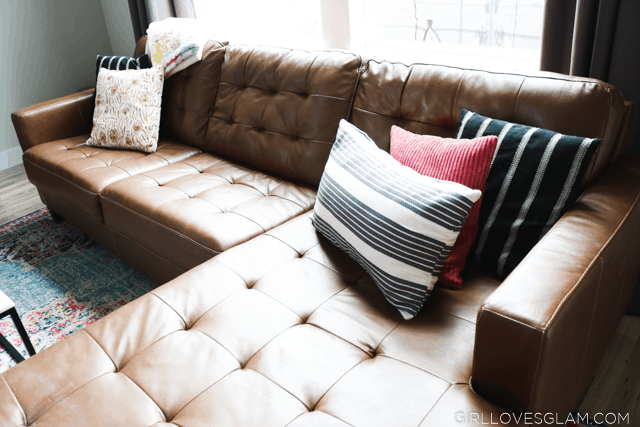 I also think it is important for my family to feel comfortable in our home, so although things like video games and dog beds aren't always the easiest on the eyes, I think it is important to include them so that this is a space where my family actually wants to be.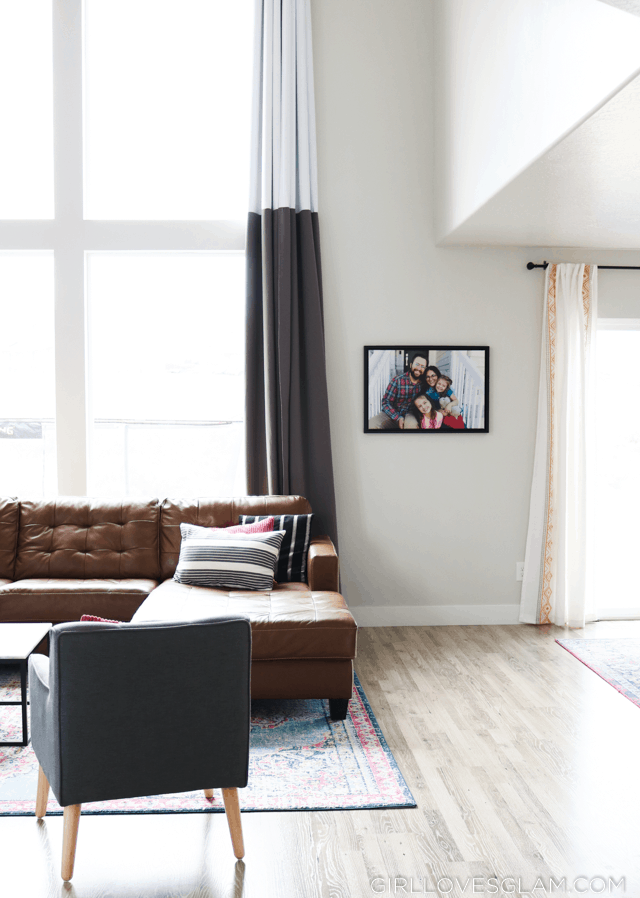 Decorating with Family Photos
You can see our living room immediately when you walk into our house. Because family is so important to me, I always make it a point to decorate with family pictures in our main living spaces. I want my kids to see family pictures to be reminded of just how loved they are. I also want people who come to our home to see our family photos and know that we have enough love to go around to include them as well!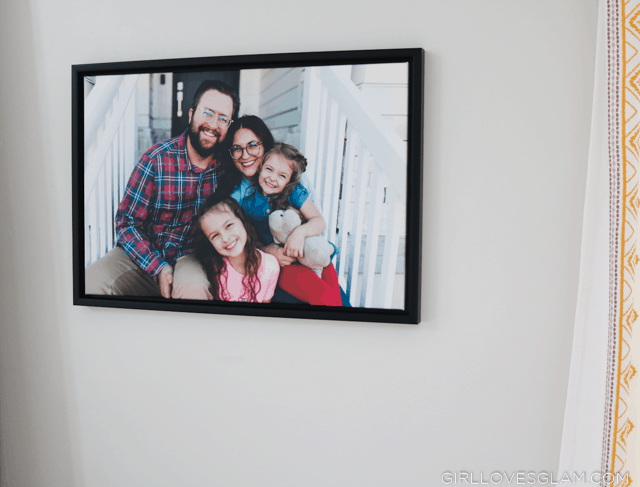 I have had the same picture frame with our family photos in it for 8 years and I decided that with this move, I wanted to upgrade and change it up. I absolutely love the look of this framed canvas that I got from CanvasDiscount.com. I love that it is a high quality print on the canvas, while feeling chic and polished with the frame. I am so happy with how it looks in my living room!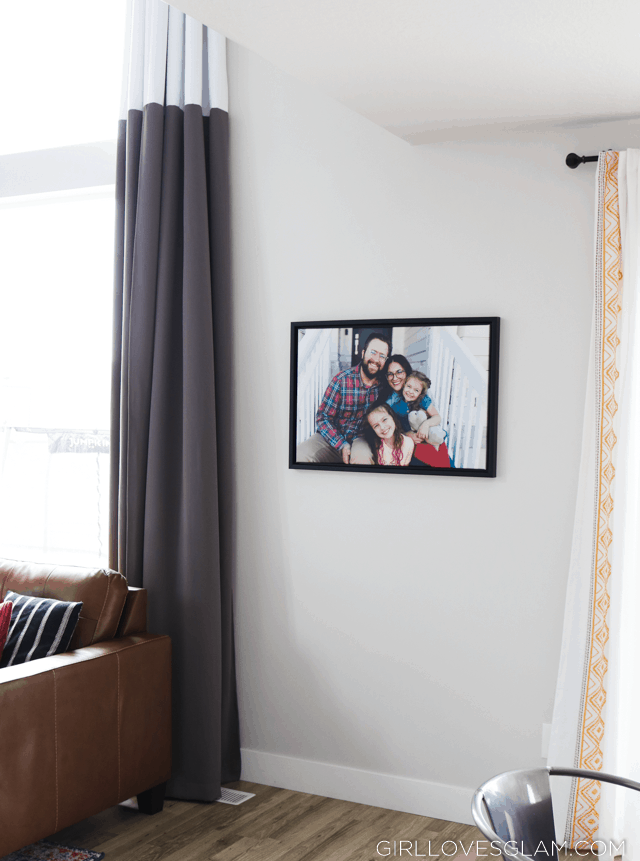 I highly encourage you to decorate your home with family photos as well! When you order 2 products from Canvas Discount, you can use the code MCKENZIE50OFF to get 50% off the cheapest item in the cart. There are canvas prints, metal prints, and acrylic prints to choose from, so you are sure to find something that fits your style!
Finding Your Own Living Room Decor Style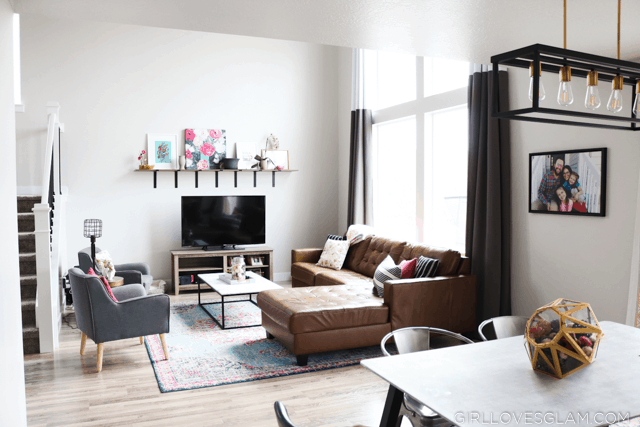 When you are trying to figure out your own decorating style, don't let specific trends completely dictate everything you do. Choose items that make you feel happy and make your space feel like home. It took me a few years to get this concept down but I have never regretted decorating my home the way that makes me feel comfortable.
We have moved several times but every place has felt like home because I have made an effort to decorate it in our style. Decorate with the items you love, add family photos, and don't be afraid to change things up every once and a while! It is your space. Let it reflect who YOU are!