It was a miracle day! For more than one reason. It was the day we were cleaning out our house because it had sold. That was a huge miracle because I had been living apart from my husband for a few weeks while I was trying to get the house ready to put on the market. By a major miracle, the house sold in just 6 days! I had to stay there until all of the paperwork was signed and everything, but it was a major miracle that our house sold that quickly. I wanted the house to be spotless for the man who was purchasing our home. After we got the trailer all loaded up, I enlisted the help of my husband to clean our house. Before he even had a chance to moan about it, I put our new, handy dandy Swiffer Big Green Box that we had just gotten on our doorstep in his hands. Inside it, he found a Swiffer Wet Jet. He promptly got to work getting the house all mopped up. Talk about a second miracle! A man who cleans and doesn't complain about it? I'll keep him!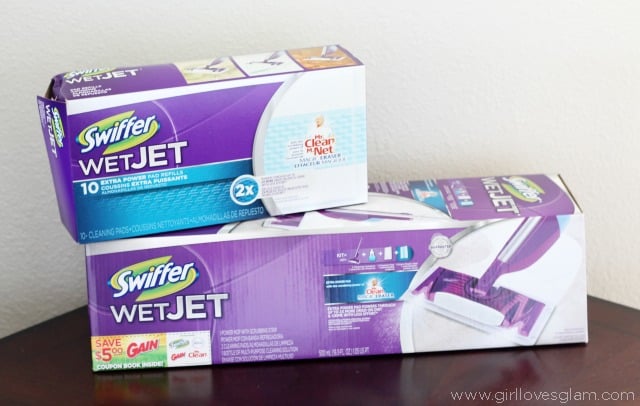 He even decided to take the Swiffer Wet Jet back with him to our new place so that he could keep it clean for when I moved in. That was the moment I fell even more deeply in love with my husband. There is nothing more attractive than a man with cleaning tools in his hands, am I right?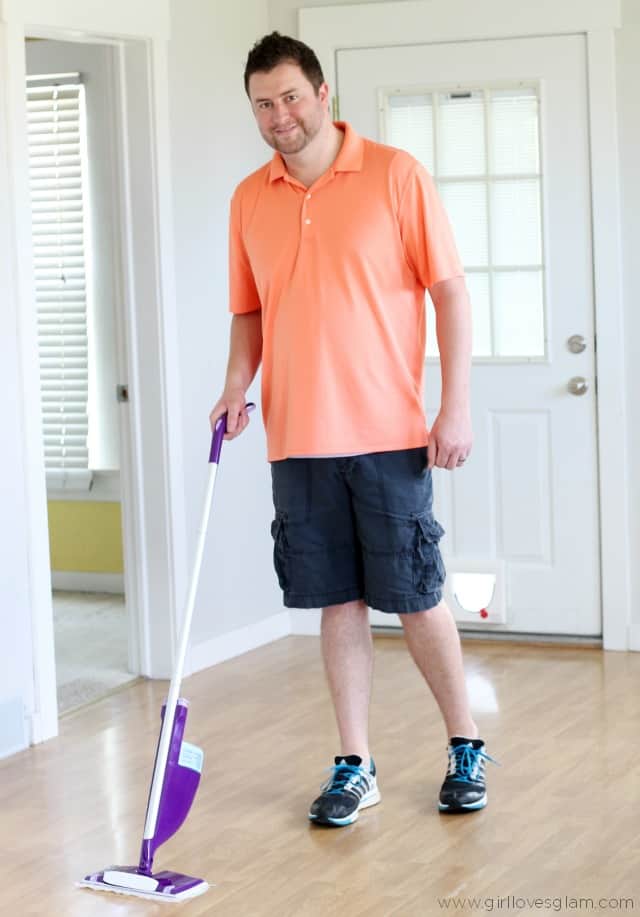 I was instantly impressed with the scent of the Swiffer Wet Jet and the ease that it took to get the smudges off of our floor. After using my Swiffer Green Box myself, I couldn't wait to give one to a friend too! I chose to give one to my friend Megan. She has her hands pretty full between being a wife, working, and being the best mom ever to her toddler son who has a few disabilities that keep him busy with different types of therapy he gets all week long. I really wanted to help ease her burden of keeping her house clean by giving her the Swiffer Big Green Box so that she would have more time to focus on her sweet little boy who she gives so much love and awesome experiences to.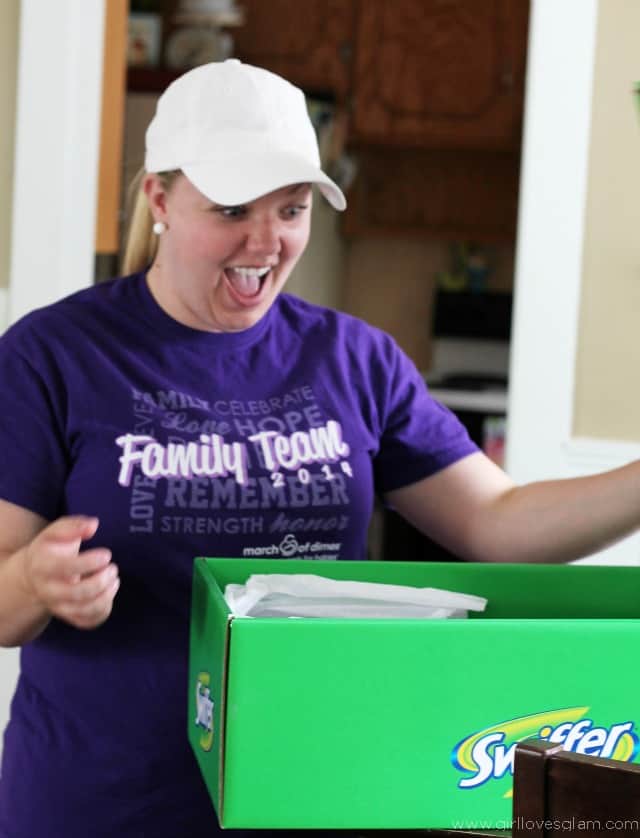 She was so thrilled to add the Swiffer Big Green Box to her house cleaning army! Having a Swiffer Wet Jet is totally going to be a game changer for her and her tile floors!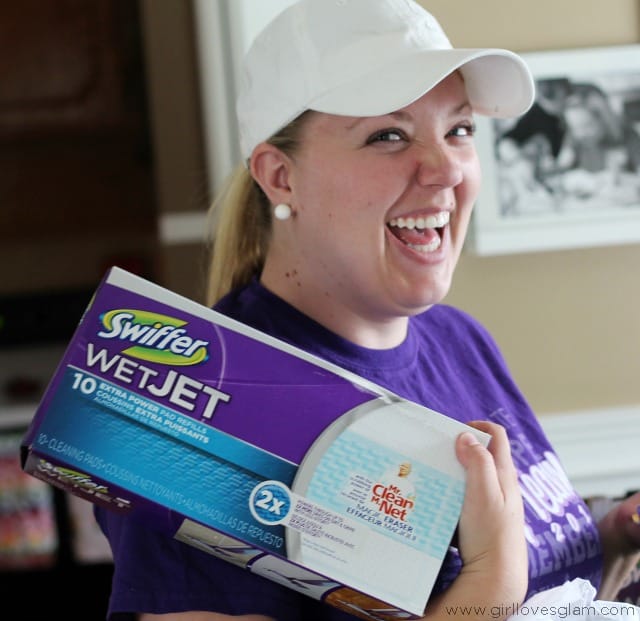 Now that I am living in a new place and my days have been consumed with unpacking and trying to make this place feel like a home, I haven't had a lot of time to focus on cleaning a whole lot, but my Swiffer Green Box has come to the rescue almost daily! Maybe my house is cluttered and looks like a bomb of boxes exploded in it, but at least my floors are clean! Even my 2 year old can help clean now when she uses the Swiffer. We have officially been hit by the Swiffer Effect!
Someone else who was hit by the Swiffer Effect was Eric Stonestreet who appears in the newest Swiffer advertisement. It is super cute and totally worth watching! You can find it HERE.
I think it is so important to have a clean home so that you can have a healthy, happy environment for your family. Swiffer tries to make cleaning easier for families so that there is less tension between families when it comes to cleaning. Because it can be done so quickly, families are left with more time that they can use to enjoy each other's company.
I was selected for this opportunity as a member of Clever Girls Collective and the content and opinions expressed here are all my own. #SwifferEffect #BigGreenBox