This post was seen first on The Ribbon Retreat. Now you can all enjoy it too!
My daughter absolutely loves to count. She counts everything she finds. This book is great because she can read it and count along with it, she can admire the cute pictures that she is counting, and she can even draw on it and practice writing her letters! It is perfect for toddlers because they get excited about back to school time, but she isn't old enough to go to school yet, so she gets to learn with this fun book at home.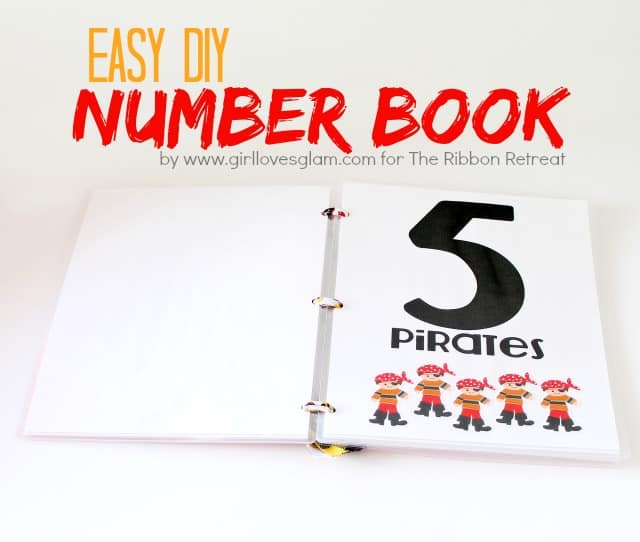 To make your own, you need…
*A fun printed fabric with a lot of different characters on it. Mine are from The Ribbon Retreat. I used Treasure Map and Aqua Friends from the Little Ark collection.
*10 pieces of white card stock paper and 2 pieces of colored card stock paper.
*Fun printed ribbon. I used Back 2 School and Lodge Plaid in Yellow Gold.
*Laminating machine or just take your pictures to a print shop to have them laminated.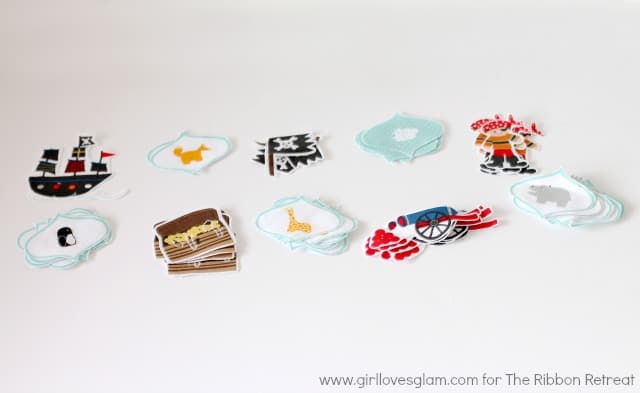 First, you will need to cut out your objects that you will be counting. Cut one of one thing out, two of the next, three of the next, and so on… until you get to the number you want your child to count to. I went to 10. The great thing about this too is you could make a few different books with different themes too because there are so many great fabric choices out there too! I plan on making an alphabet book in the future to go along with the number book.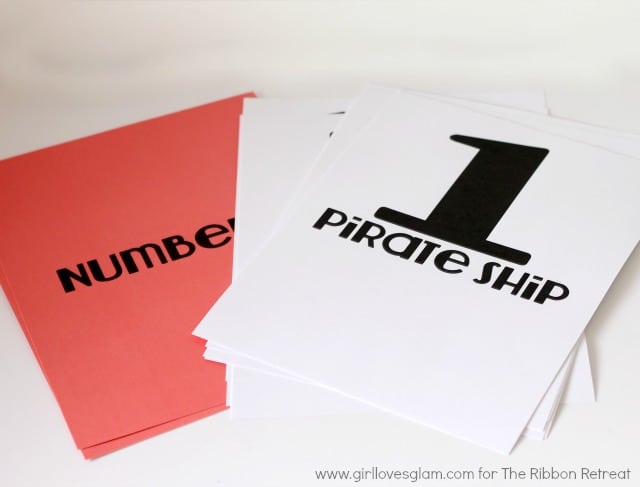 Next, print out each of the numbers with what each number will be on the card stock. Also print off the title page of your book on one of the sheets of colored card stock.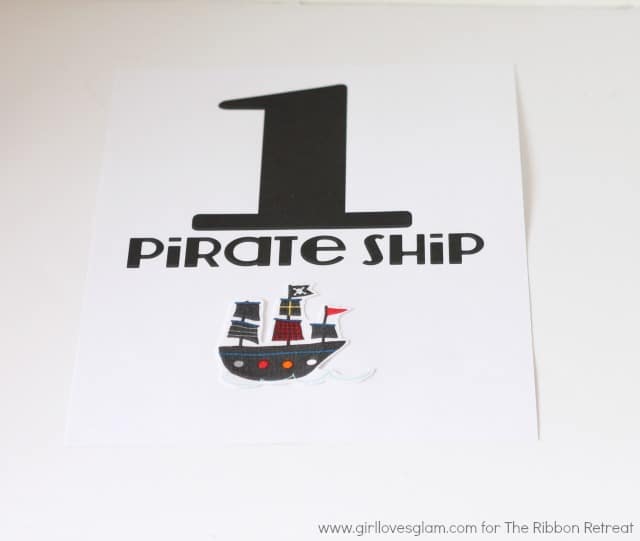 Glue or use double sided tape to put each fabric picture on the papers they belong on.
Get all of your pages laminated and punch holes into the edges.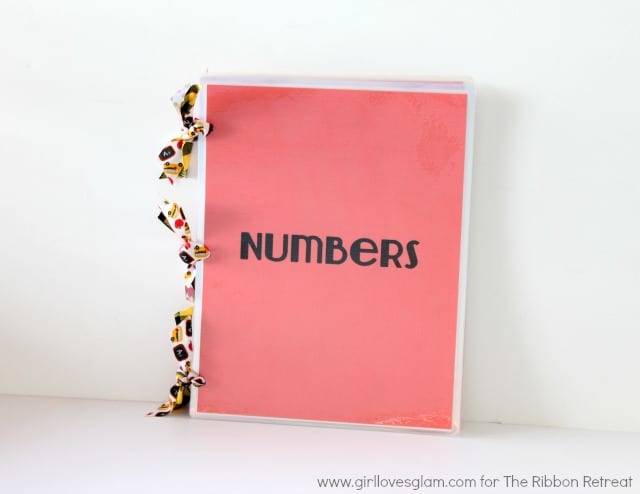 Thread the ribbon through the holes to bind the book together. Leave them a little loose so the pages can turn easily.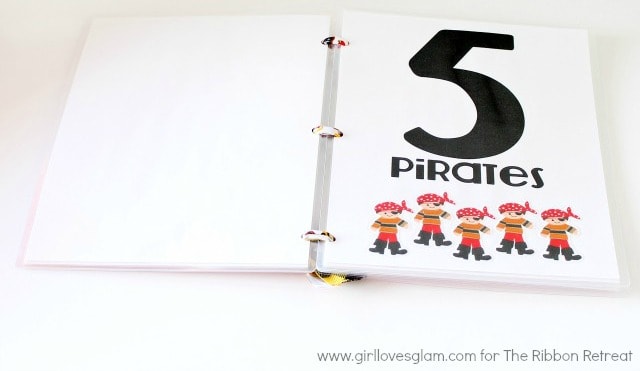 Now your toddlers have a fun book that they can use to learn their numbers with that also allows them to color on with a dry erase marker! Best of both worlds, right?