There are few ways to make a bigger impact on a room than what fixtures can do. When I was contacted by Casablanca Fan company about putting one of their absolutely stunning fans in my house, I was thrilled! Their fans are stunning! That is saying a lot, because ceiling fans can be just about the most hideous things in the entire world. Unfortunately… and fortunately, my house sold in 6 days after listing it! I didn't have a house to put this gorgeous new fan in!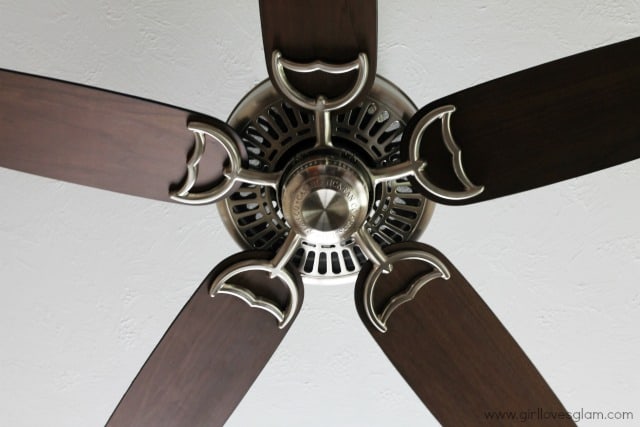 I went to social media and found just the right person to give it to… my friend Megan! Her son's light had stopped working in his room and they knew they wanted to replace it with a fan because they don't have air conditioning in their home.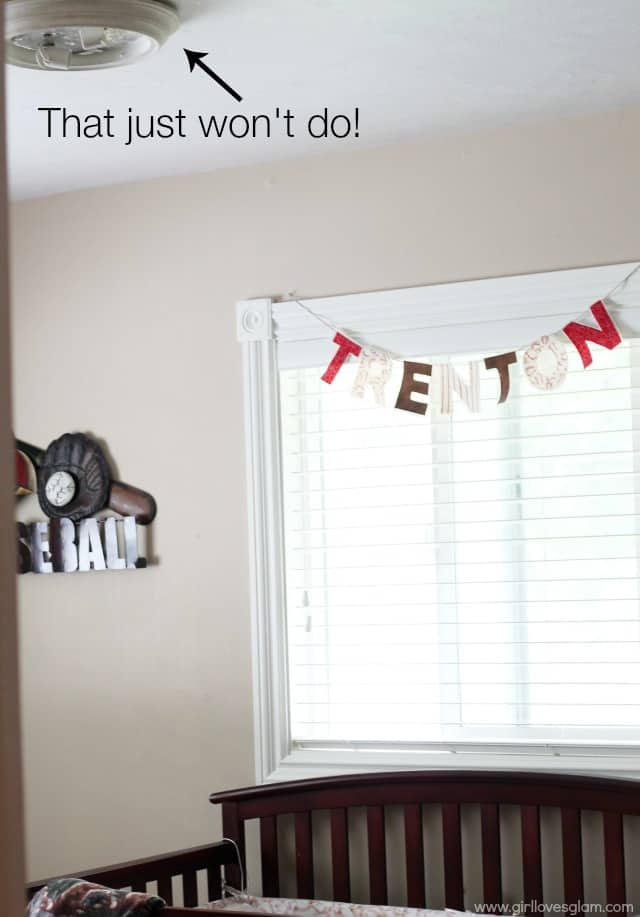 I went over to their house and took some photos and let her husband install it and I came back to take after photos. When I came back, I seriously was taken back with just how beautiful this fan was!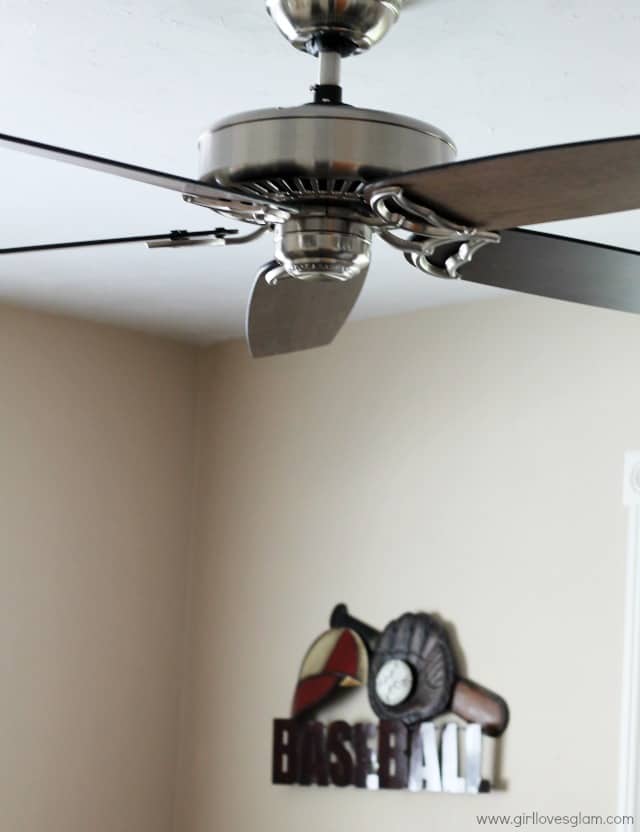 It matches the crib and goes perfectly with the darker decorations in this adorably sweet nursery. Casablanca Fan company is definitely on my radar for when I own my own home again!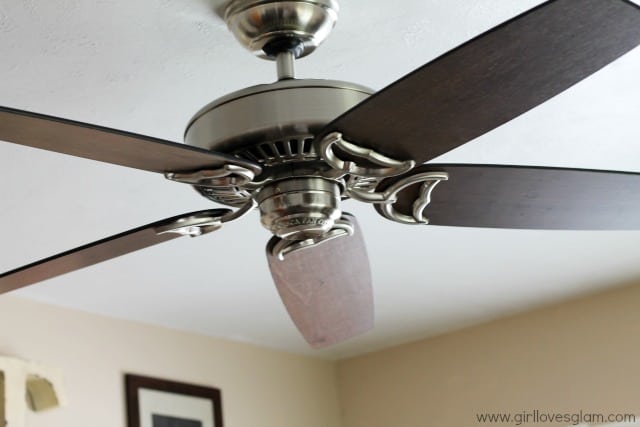 Did you know that National Ceiling Fan Day is September 18th? What? You don't regularly celebrate that holiday? You better believe that Casablanca Fan company celebrates! They celebrate in a big way too! They are hosting a giveaway on their Facebook page to give one lucky person a room refresh including a new ceiling fan and a fresh coat of paint! Those little things can make a major impact and make the room feel completely new! To enter, go check out their Facebook page, HERE.
Happy almost National Ceiling Fan Day! How do you feel that a Casablanca ceiling fan would change the feel of your space?