I am obsessed with sweaters when it starts getting cold outside. I am also obsessed with finding new shops that I love! I recently found a shop called She Inside that I am LOVING! I almost didn't want to share this with you because I want it to be my little secret! While I was browsing through some of their sweaters over the weekend, I thought I should probably share my favorites with you so you can get them to wear to all of your upcoming holiday parties! This isn't a sponsored post. I just want to share some of my favorite sweaters and sweater trends with you fashionistas!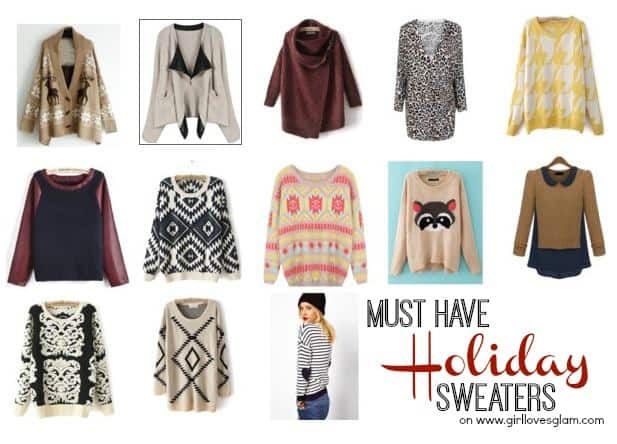 Aren't they all fabulous?! I love the geometric and Aztec patterns that are so popular right now, but I love the other colors besides just black and white that are now becoming available! I absolutely adore faux leather accents on holiday sweaters too! Can we all just agree that these are all amazing?!
What sweater trends are you totally crushing over right now?
Once again, this is NOT a sponsored post. I just want to show you the trends I'm crushing over.