When you sit back and think about last Christmas, can you remember what you got? Can you remember what gifts you gave? I sure can't! Not that I am saying that the gifts I gave and received weren't great, but they didn't have a lasting impact on my life. It kind of made me sad. Maybe I don't remember because I was too busy trying to keep the wrapping paper garbage under control, or maybe I was distracted by social media, but I don't remember much about last Christmas. I decided I wanted to make things different this year. I want to be able to have more sentimental value to this Christmas because this truly is a special time of year and it should be cherished.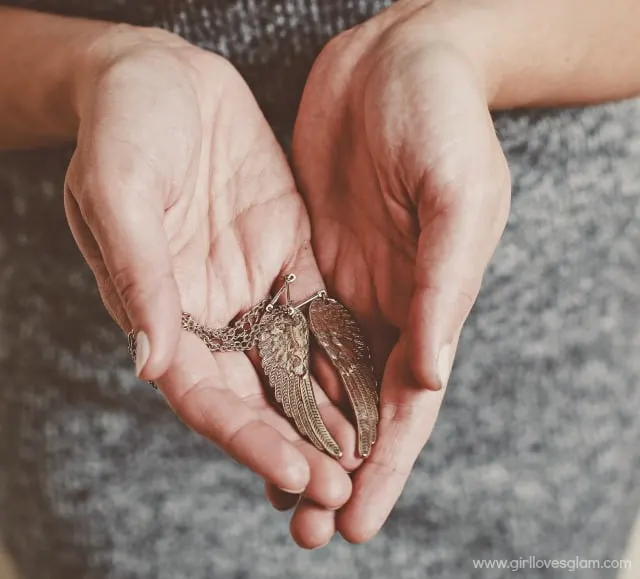 When Dave and I were engaged, he gave me my Valentine's Day gift and it was a shirt that he had picked out all by himself and a necklace with angel wings on it.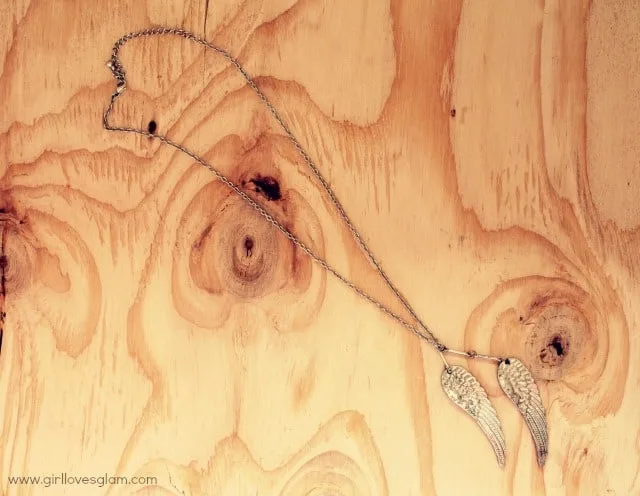 Now to be entirely honest with you, if I would have opened up this gift to see this necklace all by itself, I might have thought it was a little cheesy. I'm not one to wear angel wings by any means. But it is how Dave actually gave me this necklace that made this necklace something that I will never forget and never get rid of. He had me open up my gift with the shirt in it and I expressed how impressed I was with his ability to choose a shirt that I would love. He was pretty proud of himself. He then told me to close my eyes. I closed my eyes and felt him put a necklace on my neck. As he put it on, he told me that he wanted to give me something that would serve as a reminder to me that I was an angel in his life. That I had helped him be a better person, that I would one day be an angel mother to our children, and that I was truly special.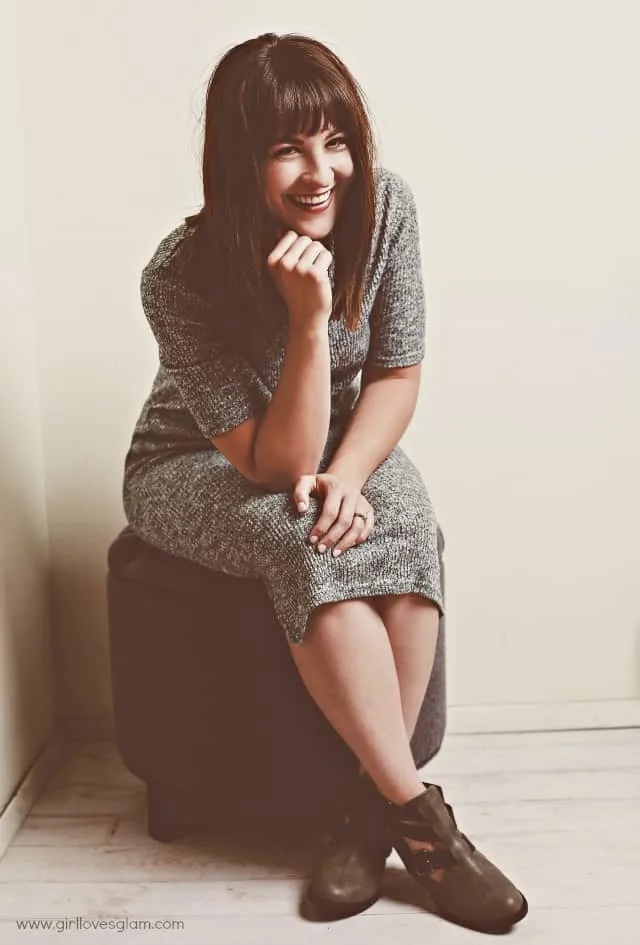 This really touched me. I knew that he really loved me and that he wasn't just saying those things to seem romantic or to get some brownie points. I knew those words came from the bottom of his heart. I think about that day very often. I think about it when I have hard days or when I start to feel bad about myself. It helps me get through the day and makes me feel better knowing that someone really does love me and I feel true happiness.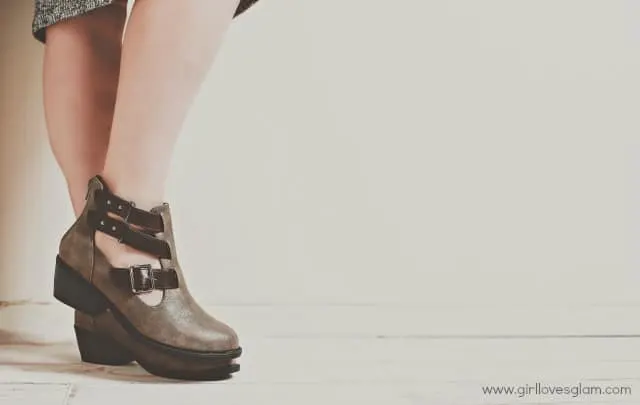 So, this year when I am putting together my gifts for others, I am not simply going to buy them something because it seems like a good gift. I am going to take the time to make a meaningful purchase. I also want to take the time to give back. I want to be able to help those who are less fortunate by lightening their load in one way or another.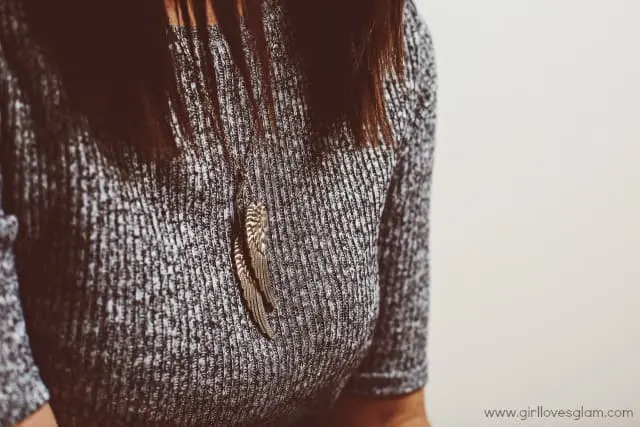 Dress (similar) | Angel Wings Necklace (Similar) | Shoes
Photo Credit: Christine Marie Studios
I want to be able to touch people's hearts this holiday season by letting them see that I really do care for them and want them to know how much I love and appreciate them. This includes those whom I will be shopping for and those whom I will be finding ways to serve. I love that TOMS and Target feel this way too. I teamed up with them to show you a little deeper side of me by telling you this story. I am committing now to giving more meaningful gifts and service this Christmas season. I love that TOMS gives a pair of shoes to someone in need for each pair of shoes that they sell. It makes me feel good knowing that when I make a purchase from them, I am helping someone else who can't afford shoes.
Did you know that TOMS is collaborating with Target this holiday season? Starting November 16th, for every TOMS for Target limited edition gift purchased, Target is giving people in need blankets, meals and shoes. I would love to receive anything from TOMS for Target for Christmas because not only is it going to be great quality and stylish, but I can feel good knowing that with the purchase of that gift, someone else is getting the help they so desperately need.
What is the most sentimental gift you have ever given or received? How do you plan on giving back this holiday season?
Compensation for this post was provided by Target via AOL Media. The opinions expressed herein are those of the author and are not indicative of the opinions or positions of Target or AOL.