Cleansing is all the rage in the dieting world, but have you ever thought about doing a cleanse for your face? The skin on your face renews itself every 28 days, so doing a 28 day skin cleanse is just the right thing it needs! Burt's Bees just released their Renewal Face Care products and teamed up with celebrity nutritionist, Kimberly Snyder to challenge everyone to a 28 day face cleanse!

These products fit right in with my healthier living and I decided that I am going to take the 28-Day Face Cleanse challenge too! I am excited to see how my face changes over the 28 days. These products can reduce the look of lines and wrinkles, improve firmness, and give smooth, hydrated skin. I can't wait to see what a difference it makes on my skin!
Before starting the 28-Day Face Cleanse challenge, my face looks pretty dry because of the dry climate I live in. I am interested to see how my face clears up as well. I haven't had that great of skin lately, but I feel like the day I started and took pictures, I had a rare occasion of not breaking out besides the blemish on my chin. Moisturized skin tends to have fewer blemishes and I am excited to see what my skin is like after my cleanse!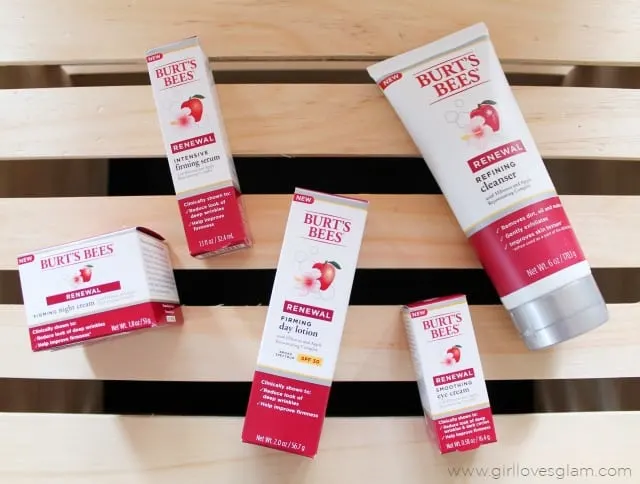 Are you on board for the Burt's Bees 28-Day Face Cleanse challenge?
This is a sponsored conversation written by me on behalf of Burt's Bees. The opinions and text are all mine.