This is a sponsored post written by me on behalf of Hot Tools. All opinions are 100% mine.
Loose waves are always in style! It's a hairstyle that has been around for generations and they aren't going anywhere soon! The problem is that many women don't know how to create perfect loose waves. They are so easy to do! You just need the right tools to do it! I have found that the easiest way to create the perfect loose waves is with a curling iron.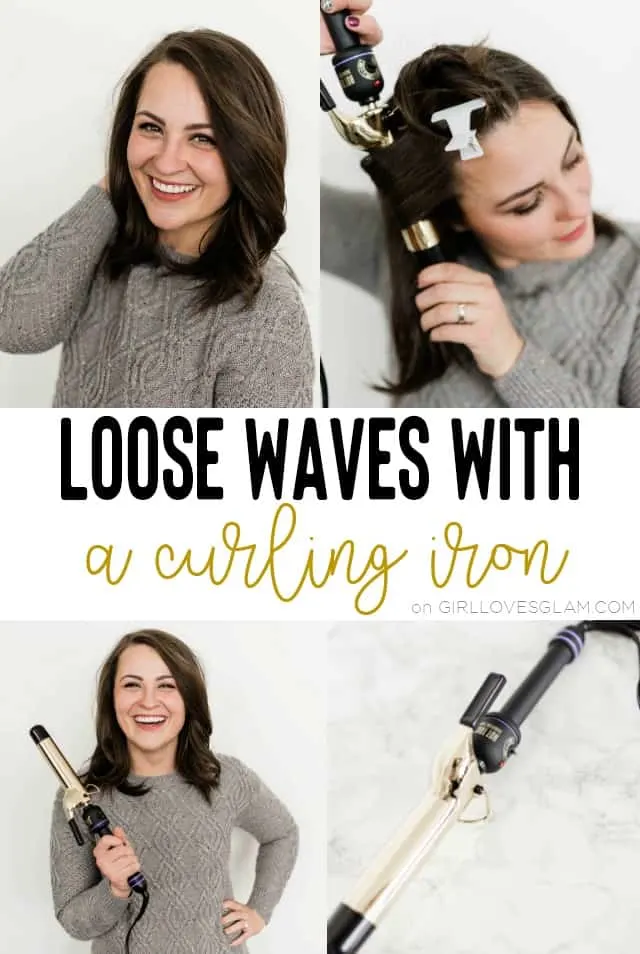 The most important part about creating loose waves with a curling iron is that you have a good curling iron in the right size! I got a Hot Tools curling iron in my kit when I went to beauty school and I learned very quickly that it is a brand that I could definitely count on. That is why I loved when I saw the Hot Tools Signature Series collection at Walmart, Amazon, and several other mass retailers. The Hot Tools Signature Series offers a curling iron in a variety of sizes and a flat iron.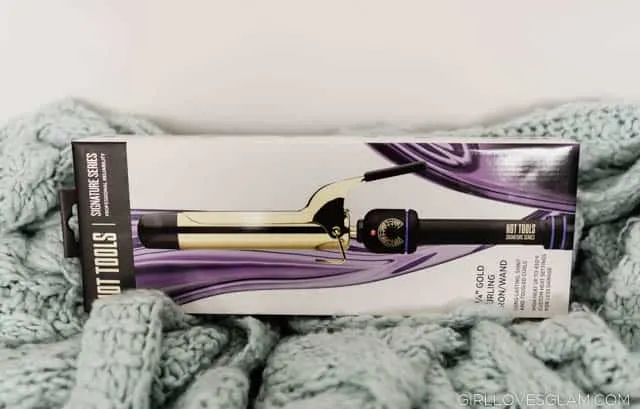 The Hot Tools Signature Series is created to bring styling tools from a trusted brand to everyone. Not just professionals! They believe that Everyone Deserves Beautiful!
How to Make Waves with Curling Iron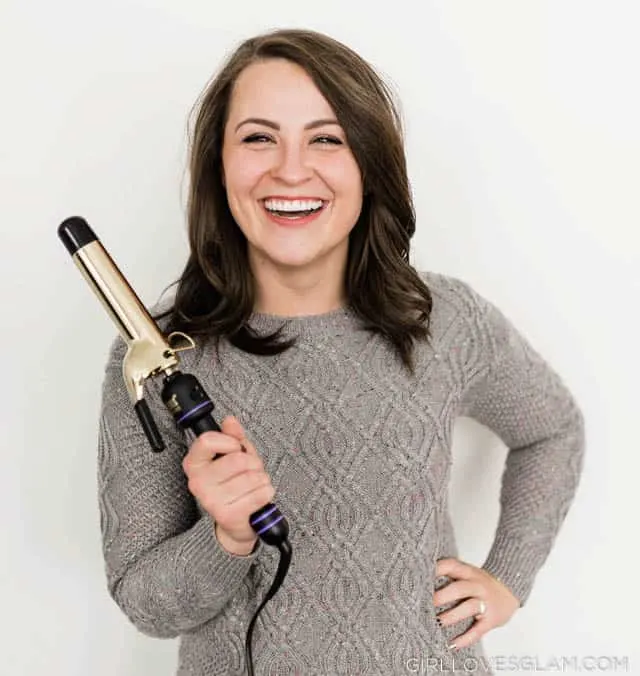 To create this look, I used the Hot Tools Signature Series 1 1/4" Gold Curling Iron/Wand. This is just the right size for my hair length. I would recommend this size for people with shoulder length (or slightly longer) hair. You will want to size up, if your hair is longer than that, or size down for slightly shorter hair.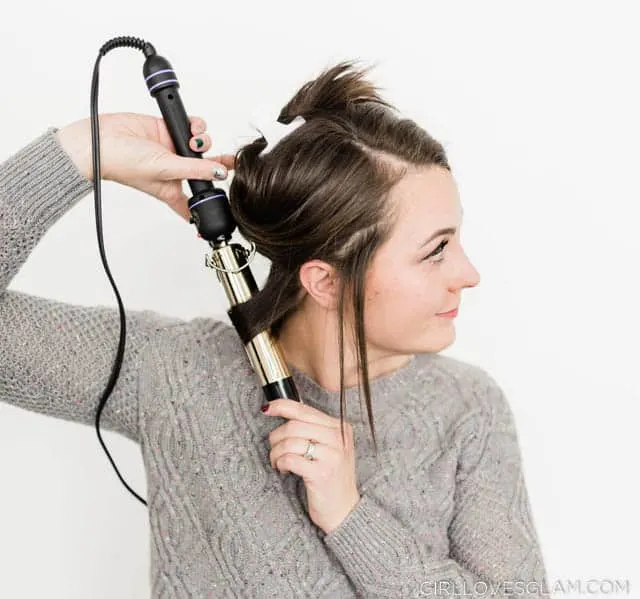 Before you ever touch your hair with the curling iron, make sure you spray your hair with heat protectant. This protects your hair from the heat so you can use your Hot Tools Signature Series more often! To get started, you will want to pull up all of your hair but a section at the bottom. Start by curling the bottom section. You will want to curl away from your face.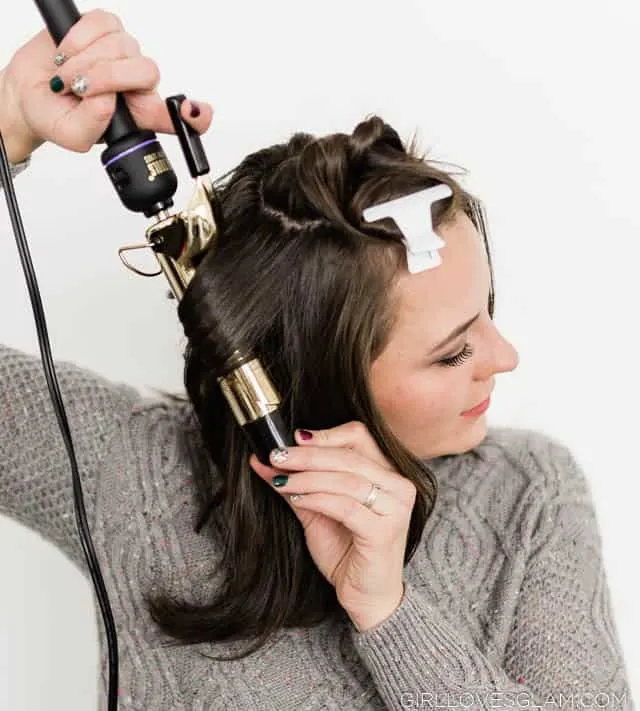 Move up your hair, section by section, repeating this step. If your hair is thin, you can take larger sections. I have very thick hair, so my sections can't be too big. Curl the hair in the curling iron and let it sit for a few seconds and then unclamp it. It will leave really beautiful waves! You don't want to hold it on the hair for too long, or it will leave the hair curlier than you want.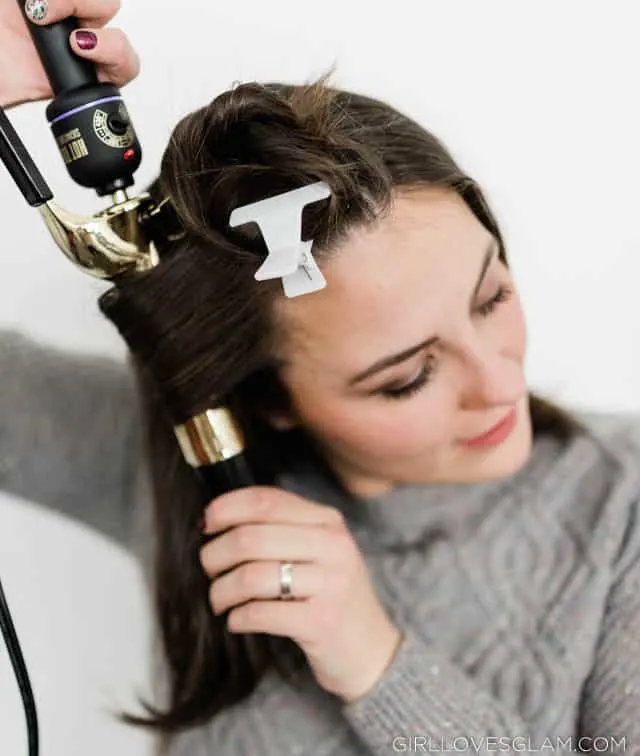 Using the Right Temperature on a Curling Iron
I really love that you can control the temperature with the Hot Tools Signature Series products. It is so important to be able to control how much heat is being put on your hair! Because my hair is pretty coarse, it requires more heat than a lot of hair. But most people don't need to crank the heat up as high as I do. It is so important to have tools that you can take control of the heat settings. You don't want to put unnecessary heat on your hair. Start with the lowest setting and see how your hair holds the curl, then work your way up until you find the perfect heat setting for you.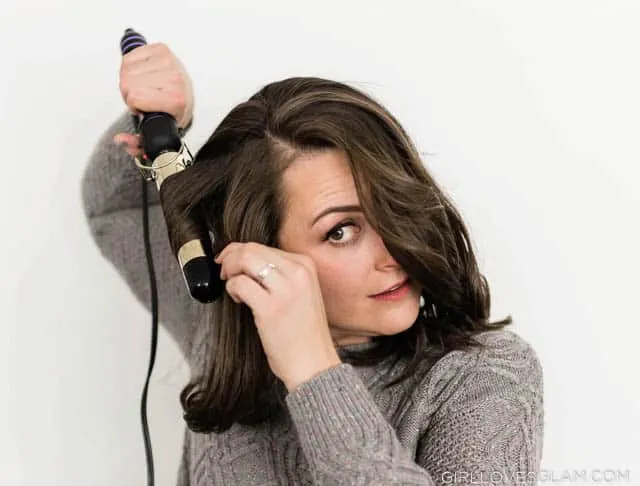 When you get to the top section of your hair, you don't want to curl all the way up to the base. Leave a few inches out of the curling iron, or else your waves are going to be way too curly looking.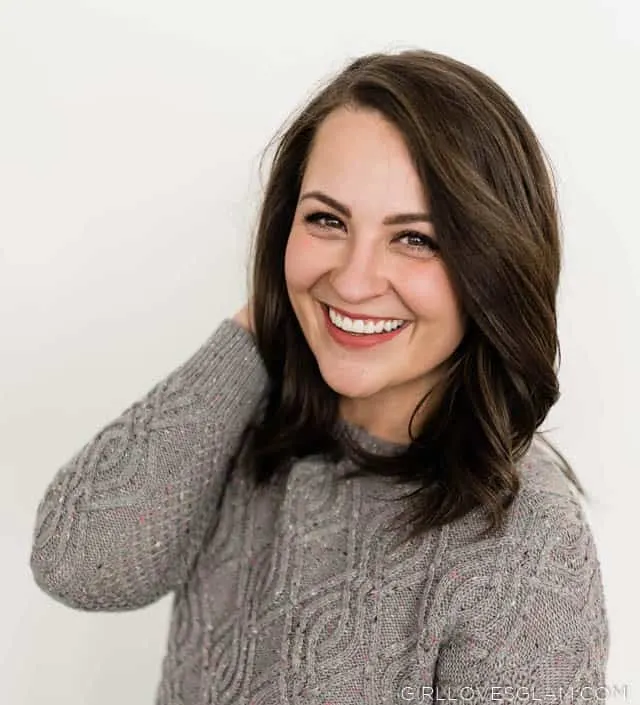 After you have curled the top section of your hair, brush through all of your waves to let them all join together. You are left with gorgeous waves that are full of body. They are seriously so beautiful when they are loose and wavy!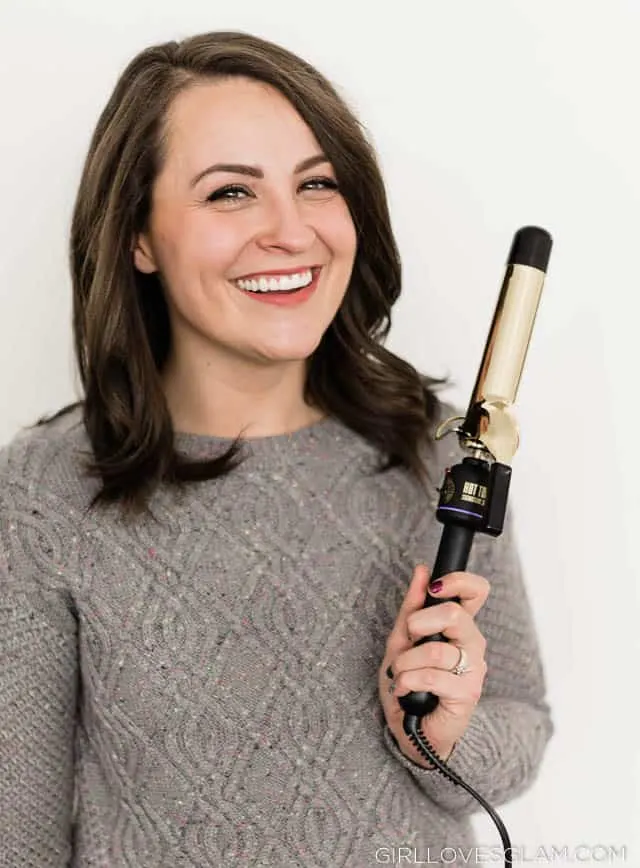 Creating loose waves with a curling iron is so easy to do with the Hot Tools Signature Series products. The best part is that they look effortless and so professional! People will wonder if you just left the salon!