This is a sponsored post from Kohl's.
Today is a special day! It is Kohl's Back to School Cyber Monday sale! Here are the awesome deals you can find on kohls.com today…
1. 20% off with code CYBER
2. $4.99 select juniors tees
3. $5.00 select juniors camisoles
4. $7.99 select juniors screen tees
5. $21.99 select juniors denim
6. $9.99 select girls character tees
7. $7.99 select girls Jumping Beans tops and bottoms
8. $14.99 select character backpacks
9. $19.99 select girls denim
10. $7.99 select boys Jumping Beans tops and bottoms
11. $8.99 select boys athletic wear
12. $9.99 select boys graphic tees
13. $19.99 select boys denim
14. $7.99 select young mens tees
15. $14.99 select young mens music-inspired tees
16. $16.99 select young mens shorts
17. $24.99 select young mens denim
18. 50-55% off Student Lounge furniture and decor. Select styles.
19. $49.99 Student Lounge memory foam butterfly chair
20. $69.99 Student Lounge hutch desk
21. 70% off Apt. 9 comforter sets. Select styles.
22. FREE Shipping on $75 or more
Isn't that awesome?! It is the perfect sale to have for those last minute back to school items that you need! Here are a few of the things I am getting…
These shorts for Dave in about 4 colors because he goes through shorts like crazy! As a teacher, we always get him a few new school clothes before the school year starts. He is an online teacher this year though, so he will be able to work from home or at his office. When he is at home, he would be fine wearing these shorts so it is a great deal for $16.99!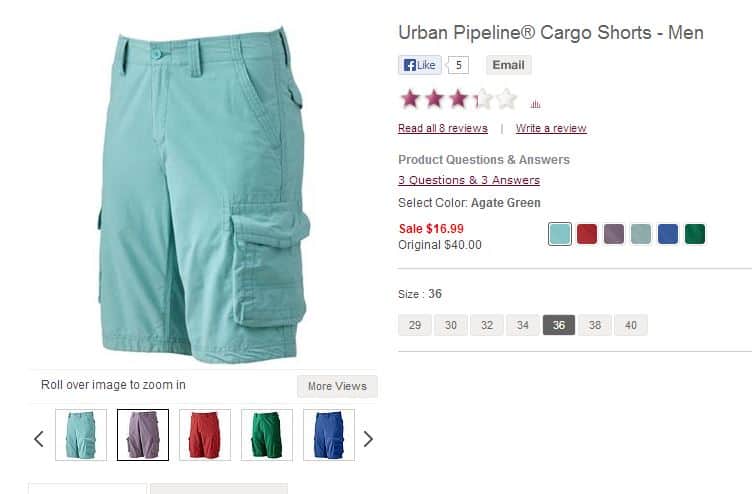 I found some treasures for me because I need some new fall pieces too! I love everything from Rock & Republic and Lauren Conrad. I think this vest and these leggings will look really good together!
I am always in need of work out pants and HELLO! These are $10 right now! What a great deal!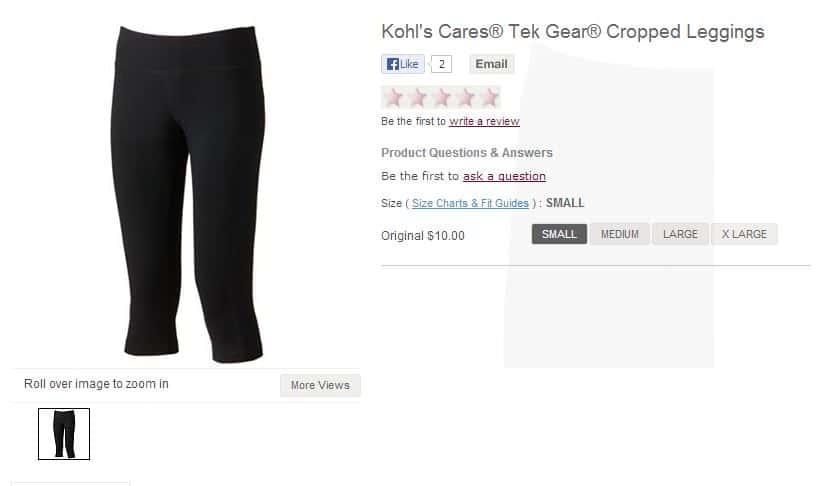 Now for the fun part. The grand total! I spent $99.39 and saved $174.19! I didn't have to pay for shipping either. I got 3 pairs of shorts, a denim vest, floral print leggings, 2 pairs of exercise capris, and a sports bra! That is what I call a bargain!

As if that wasn't enough fun enough, Kohl's is giving a $50 gift card to one lucky reader! To enter, use the Rafflecopter widget below. Good luck!
I was given a Kohl's gift card as compensation for this post. All thoughts and opinions are 100% my own.