This is a sponsored post written by me on behalf of FrogTape®. All opinions are 100% mine.
I have a paint sprayer that I have used for years on furniture projects, but I was always too scared to use it inside. Then my friend asked if she could borrow it for a bathroom makeover. I knew I wanted to help her to overcome my fear of using it inside!
Best Painting Tape for Clean Paint Lines
The key to having clean lines with any paint, especially with a paint sprayer, is having a quality painting tape. I am a firm believer in FrogTape® Painting Tape. For this bathroom makeover, we used both the original FrogTape® Painting Tape and the FrogTape® Delicate Surface Painting Tape.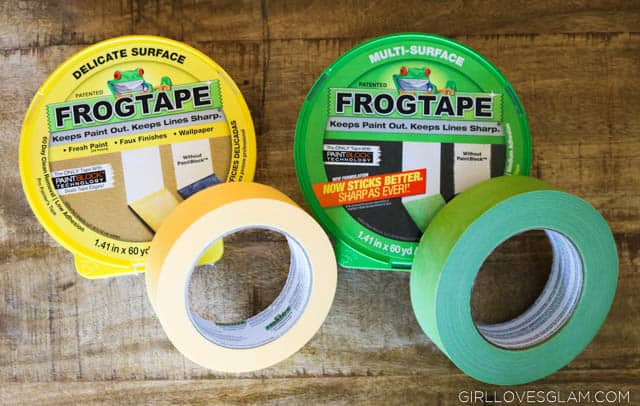 My friend Meagan, who's bathroom we were making over, had just painted the walls of the bathroom the day before. Because the black paint was still fresh, we used the FrogTape® Delicate Surface Painting Tape on them. For the baseboards, floors, and trim, we used the FrogTape® Painting Tape.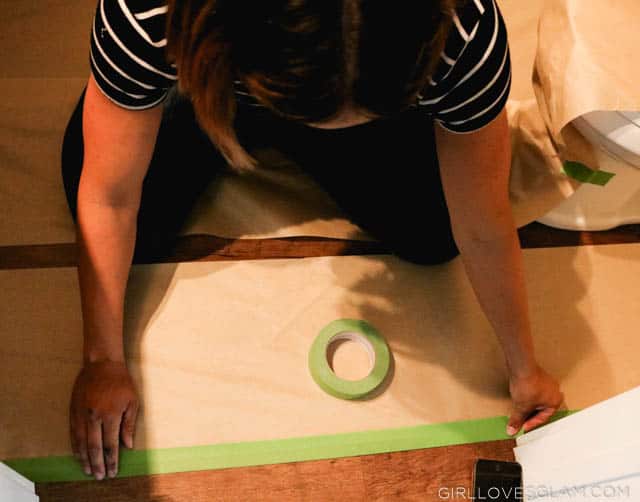 Because we were using a paint sprayer to paint the shiplap, we needed to protect the other surfaces in the bathroom. We did that by using paper to cover it all up. The FrogTape® Painting Tape was perfect to use on the floors and baseboards.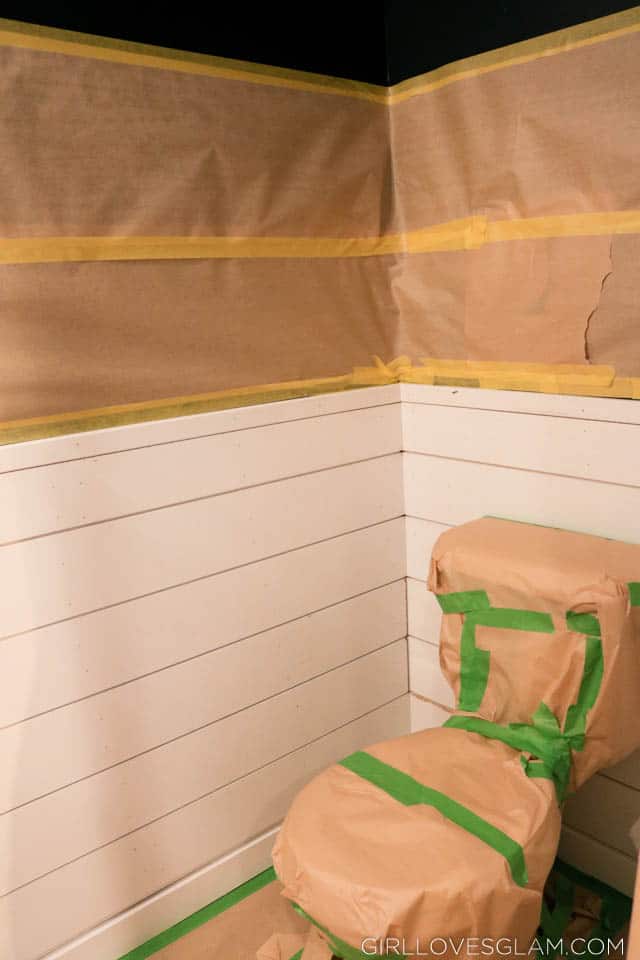 FrogTape® is the only tape treated with the patented PaintBlock® Technology . PaintBlock® reacts with the water in latex paint and instantly gels to form a barrier against paint bleed. It gives you the sharpest paint lines possible!
Using a Paint Sprayer Indoors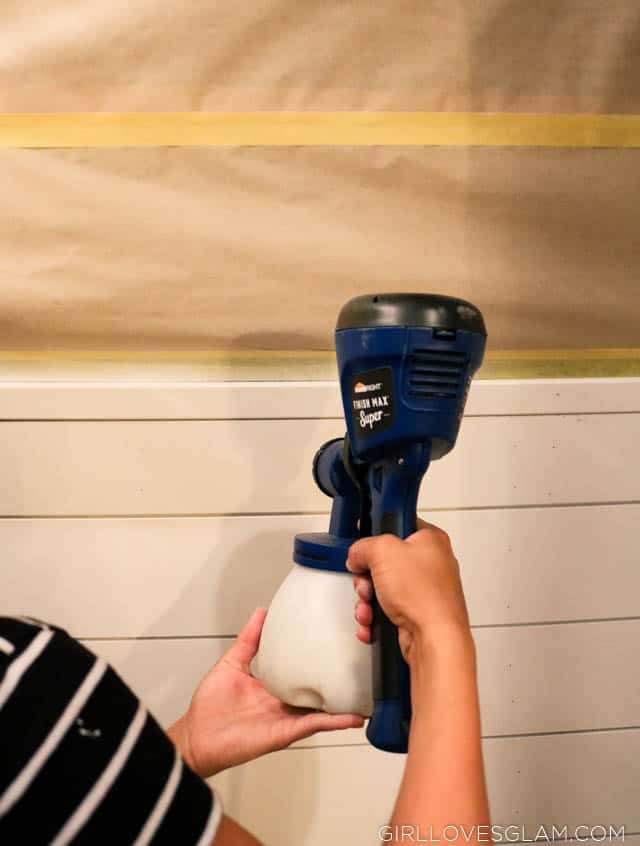 Once we got the room all taped off, we came in with the paint sprayer and sprayed all of the shiplap and the ceiling. Because we had it taped off so well, we didn't need to worry about the over spray getting onto the freshly painted walls or onto the other surfaces in the bathroom.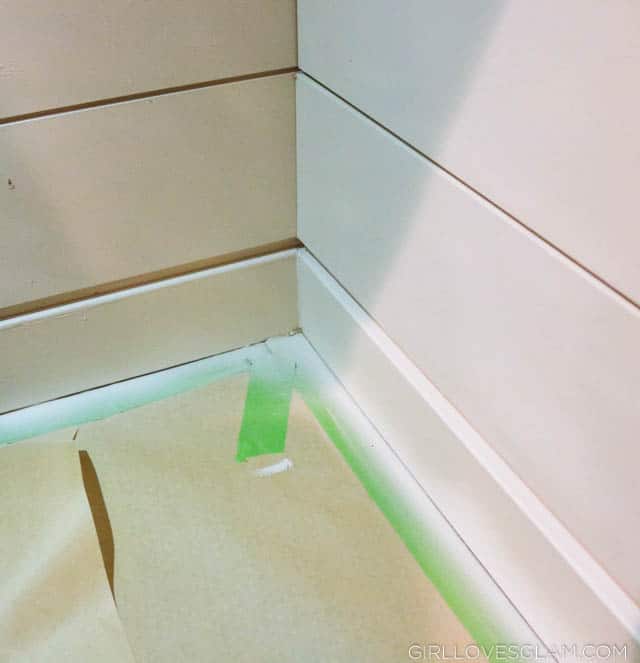 Once we had the room all sprayed, it was the moment of truth. We peeled back the FrogTape® to reveal the crisp paint lines. It was glorious!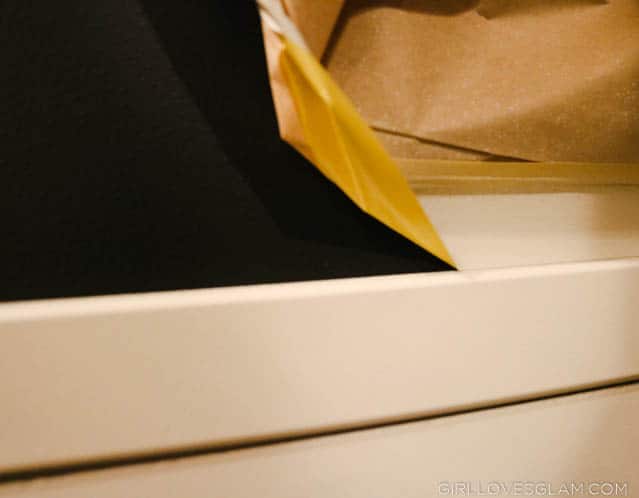 Black and Gold Half Bathroom
The bathroom came together in such a beautiful way!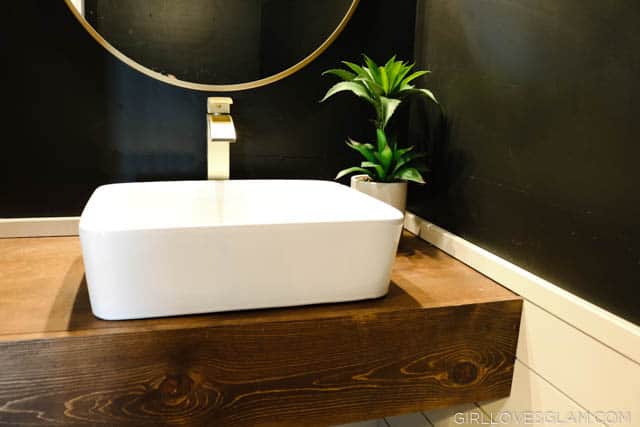 The black, gold, white, and wood accents make it so unique and gorgeous! The FrogTape® created the perfect, crisp paint lines between the black walls and white shiplap.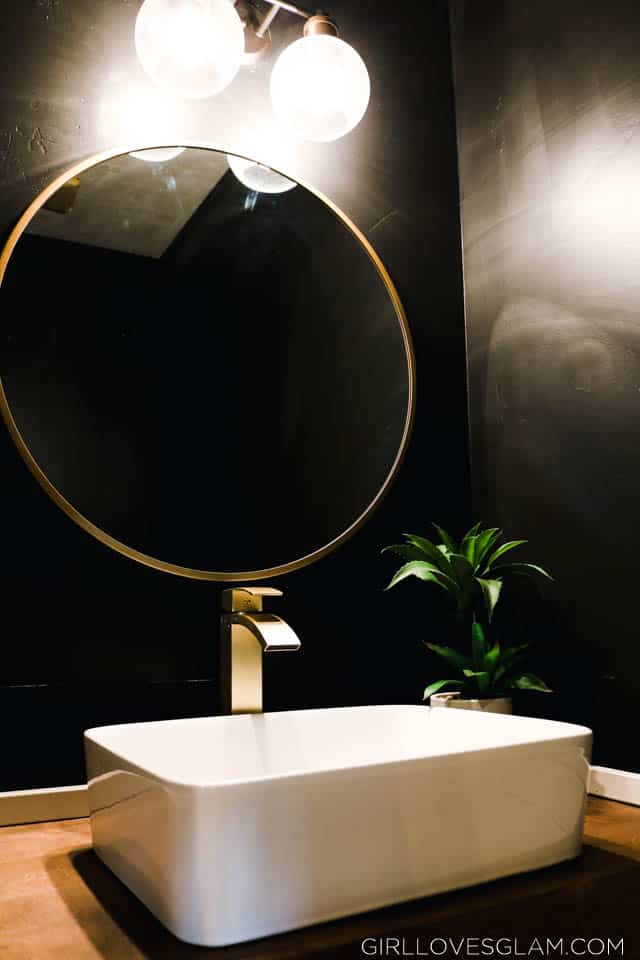 Whatever your next paint project is, FrogTape® will have you covered. You will get the perfect paint lines!