Now that winter is behind us and the sun is starting to show more, the damage that the winter weather did to our skin is starting to show more too. I love the feeling of fresh starts that the spring season brings to all aspects of our lives. This should be the case with our skin too! Here are a few of my tips to freshen up your face and get healthy skin!
1. Always wash your face- This may seem like an obvious tip, but you would not believe the amount of people who tell me that they are "too lazy to wash their face". It is so important to wash your face, even on the days you may not be wearing any makeup! There is still going to be dead skin, dirt, and who knows what else on your face. Wash it!
2. Use proper skincare products- There isn't just one magical lotion or sunscreen that will work for everyone. That's why it is important to really read the labels and try to determine what products will be best for you and your skin!
3. Drink water- I feel like drinking water can basically help with just about anything that could possibly be wrong with you, but that is just how important water is for the body! Drinking water helps flush out the toxins in your body and can result in especially gorgeous skin!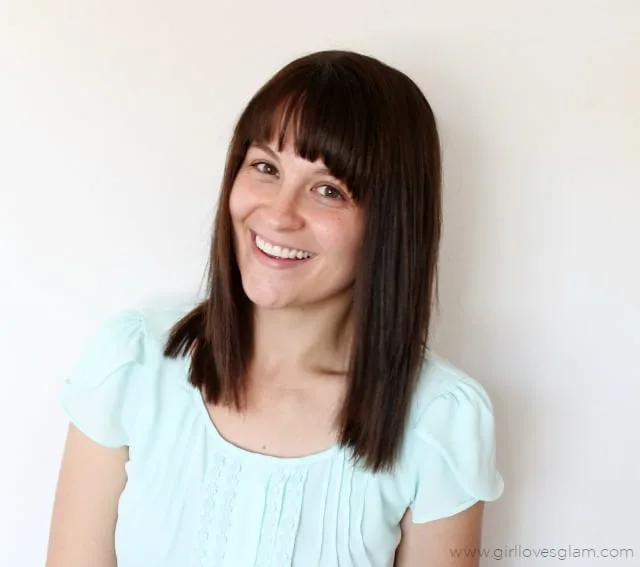 4. Take makeup breaks- Yes, I just said to take a break from the makeup! I do love my makeup. I love to wear it, put it on other people, and learn all sorts of new techniques, but it is also important to take a break from your makeup as well. By taking a break from your makeup, you can give your skin a little break so that it can rejuvenate and heal from anything it is dealing with. Just because you are skipping the facial makeup doesn't mean you have to skip out on mascara, eyeliner, lipstick, and eyebrow pencil. If you don't feel comfortable going without ALL of your makeup, just apply a little eye makeup and lipstick and you won't feel as awkward without your makeup.
Right now you can be celebrated even more for embracing your makeup-free face with Galderma's Break Up with Your Makeup contest! You can enter for a chance to win an all-expense paid trip to NYC for the Fall 2015 New York Film Festival by sharing how you stay confident even on your bad skin days along with a no-makeup selfie. The idea behind this contest is to Break Up with Your Makeup, stop concealing and start healing. What is Galderma? Galderma Laboratories, L.P. provides an array of prescription rosacea treatments! For example, their Mirvaso® (brimonidine) Topical Gel, 0.33% treats persistent facial redness caused by rosacea. So, are you brave enough to embrace your makeup-free face so your skin can heal?
Important Safety Information – Mirvaso® Gel*
Indication: Mirvaso® (brimonidine) topical gel, 0.33%* is an alpha-2 adrenergic agonist indicated for the topical treatment of persistent (nontransient) facial erythema of rosacea in adults 18 years of age or older. Adverse Events: In clinical trials, the most common adverse reactions (≥1%) included erythema, flushing, skin-burning sensation and contact dermatitis. Warnings/Precautions: Mirvaso Gel should be used with caution in patients with depression, cerebral or coronary insufficiency, Raynaud's phenomenon, orthostatic hypotension, thromboangiitis obliterans, scleroderma, or Sjögren's syndrome. Alpha-2 adrenergic agents can lower blood pressure. Mirvaso Gel should be used with caution in patients with severe or unstable or uncontrolled cardiovascular disease. Serious adverse reactions following accidental ingestion of Mirvaso Gel by children have been reported. Keep Mirvaso Gel out of reach of children. Not for oral, ophthalmic, or intravaginal use.
*Each gram of gel contains 5mg of brimonidine tartrate, equivalent to 3.3 mg of brimonidine free base
You are encouraged to report negative side effects of prescription drugs to the FDA. Visit WWW.FDA.GOV/MEDWATCH or call 1-800-FDA-1088.
All trademarks are the property of their respective owners.
I was selected, as a member of Clever Girls, to post on behalf of the Break Up with Your Makeup program sponsored by Galderma Laboratories, L.P. The content and opinions expressed here are my own. You should discuss any medication with your doctor.