I participated in an Influencer Activation on behalf of Influence Central for GB. I received a GB stroller to facilitate my review as well as thank me for my participation.
I feel like I am in an interesting phase of my life. I am past diapers, potty training, bottles, etc. with my daughter. I know that my family isn't complete yet, but the thoughts of having a second baby kind of freaks me out! It really hasn't been that long since I had a newborn baby, but I feel like guidelines for parenting are constantly changing. I have had a lot of friends announce pregnancies and have babies since my daughter was born and the one thing that has really made me feel like I can do the whole baby thing all over again are all of the fun, new gadgets that seem to come out to make parenting a little easier. One of those gadgets is the new GB Evoq Travel System!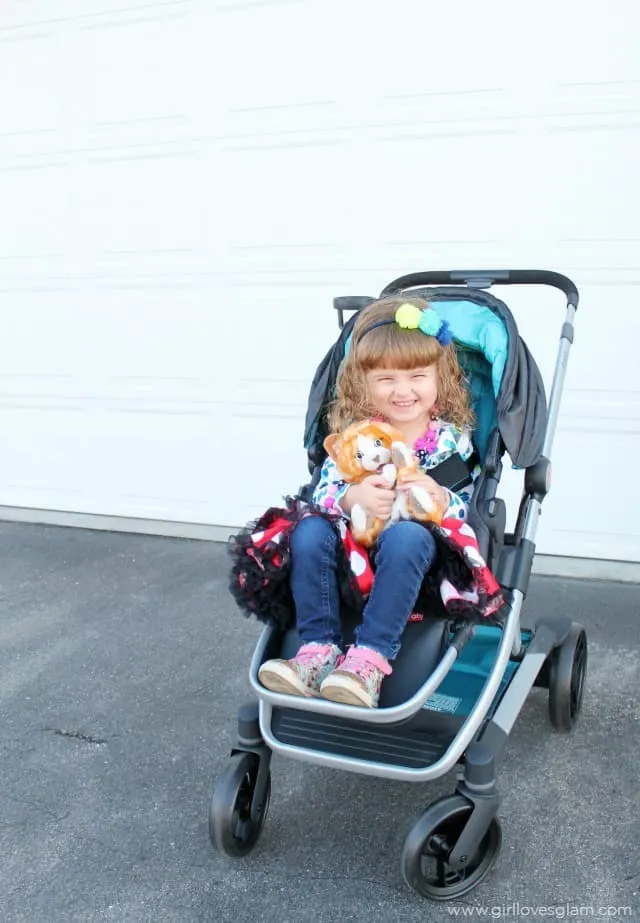 Have you seen these things? The Evoq has a reversible tilt seat so that it can face the parent or face forward for older babies. It also offers a glide-on spot for older kids to stand on so their feet can get a little rest. You have no idea how at ease that makes me when I think of hauling around a baby with my three year old!
That isn't all that the travel system offers though. It also comes with the Asana35 Infant Car Seat! It has everything you need for a brand new baby. This car seat is the nicest one I have ever seen! It has a unique FirmFit System to help provide an easier installation that is secure. It even attaches to the stroller so that you don't have to have so many different things to carry around with a baby! When my daughter was still in her infant seat, we were in a car accident. Although the car accident was nothing major, we still had to get her a new car seat and we just went ahead and got her one that was going to be able to grow with her a little more. I have always had the thought in the back of my mind that I would have to purchase a new infant seat when we decided to invite baby number two into the family. I love knowing that I have that taken care of now and that that baby will be safe and sound in that amazing car seat.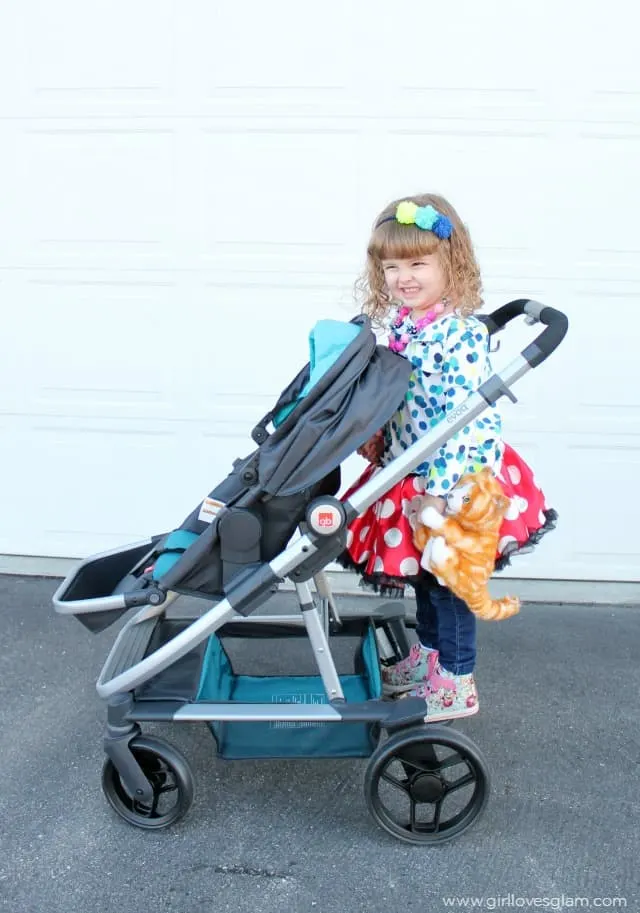 (We are going through the phase that she isn't quite sure what a picture taking smile looks like and won't go anywhere without her polka dot skirt on! Three year olds rock.)
Having this travel system helps give me a little more ease when I think about a second baby. No, this isn't a pregnancy announcement! I am just saying that I love knowing that this stroller can be used with my daughter until we decide she needs a sibling and that we will be able to continue to use it with two kids when we are running errands, taking trips to the park, or going on family walks in the evenings.
I would highly recommend the GB Evoq Travel System! If you have a baby on the way, one child, or multiple children, this system is great to have! I love knowing that it can function with a growing family! Why make so many separate purchases, when you can make one really awesome one?