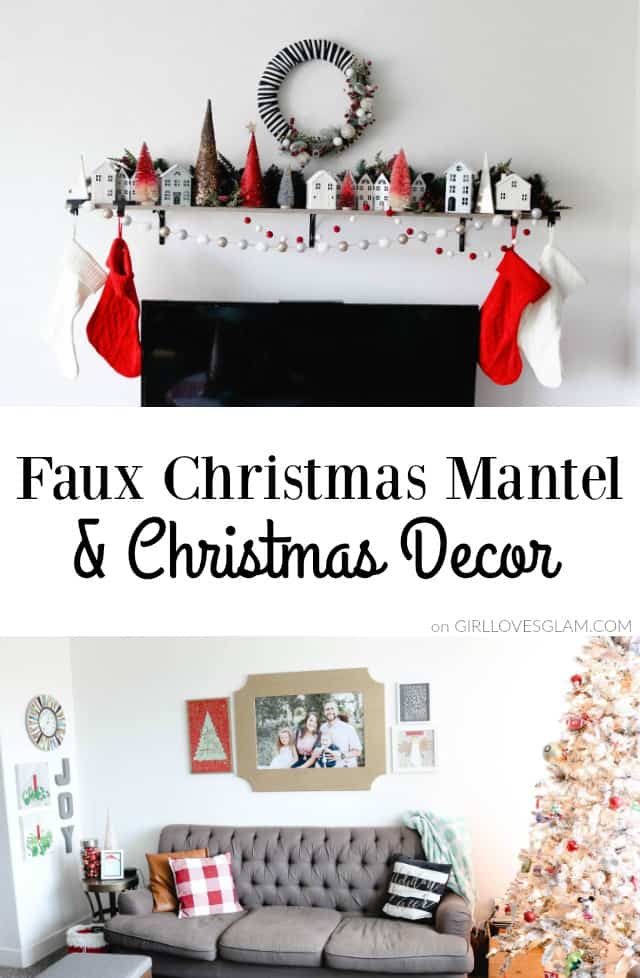 We have moved a lot, but only one of the houses we have lived in has had an actual mantel. Whenever Christmas season comes around, I miss the chance to decorate a mantel, with stockings hung. That is why when we moved into our new home, I knew I wanted to come up with some sort of faux mantel so that I can decorate it for the holidays.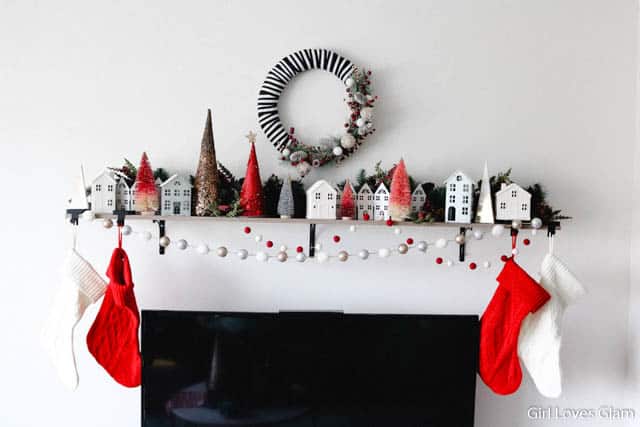 I just love how it turned out! I was going for a whimsical, but still modern feel and I really feel like I achieved the overall look I was going for.
How to Make a Faux Mantel
I have shared my faux mantel on social media a few times and I have been asked by quite a few people of where I found the shelf. The shelf is actually from Home Depot. They sell shelving in various sizes and finishes and then you choose what brackets you want to go with it.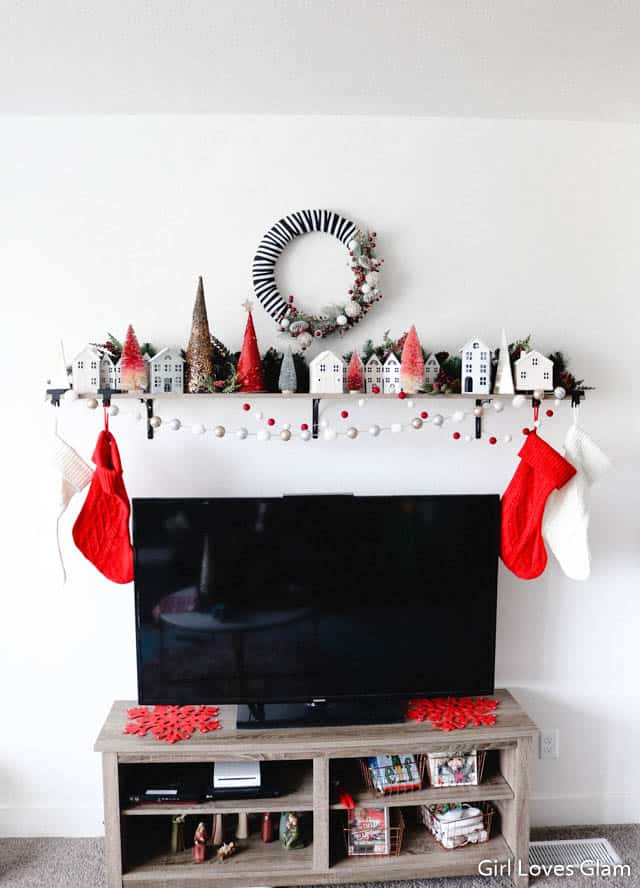 I collect cone and bottle brushes each year. Many of these are ones that I have collected throughout the year. They came from Michaels, Target, and Hobby Lobby for the most part. I lucked out and found all of these darling houses in the Target Dollar Spot this year. I know that a lot of other people have been able to find them, but I also understand they are a little hard to find because people snag them as soon as they are put out!
The garland behind the houses is from Hobby Lobby. They definitely have the best selection. It is the most affordable garland, that still looks nice. Our stocking holders are from the Magnolia line at Target. I love how simple they are. I have looked for simple stocking hangers for years! I was able to find the stockings at a local home decor store last year, but sweater stockings are pretty common to find! I made the wreath and you can find the tutorial to make one for yourself on my Stripe Christmas Wreath post. I had a really great time putting this faux mantel together this year and I really look forward to decorating it for every holiday!
Christmas Decoration Ideas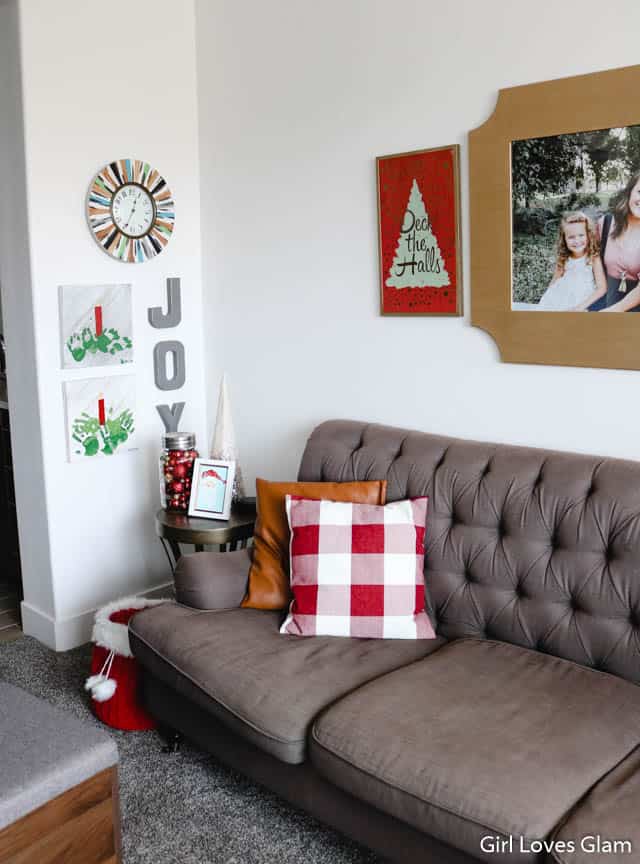 The rest of our living room ties in with the same whimsical, but modern feel. Most of my decor was purchased or made a long time ago. But one thing we did add this year are these cute buffalo plaid pillow covers. They were such a great deal on Amazon, too! I got two pillow covers for just $11.99. I just covered some floral pillows that we usually have on our couches.
Our other new decor this year was the addition of our handprint candle pictures. You can find the tutorial to make them with your kids for your Christmas decor this year, too!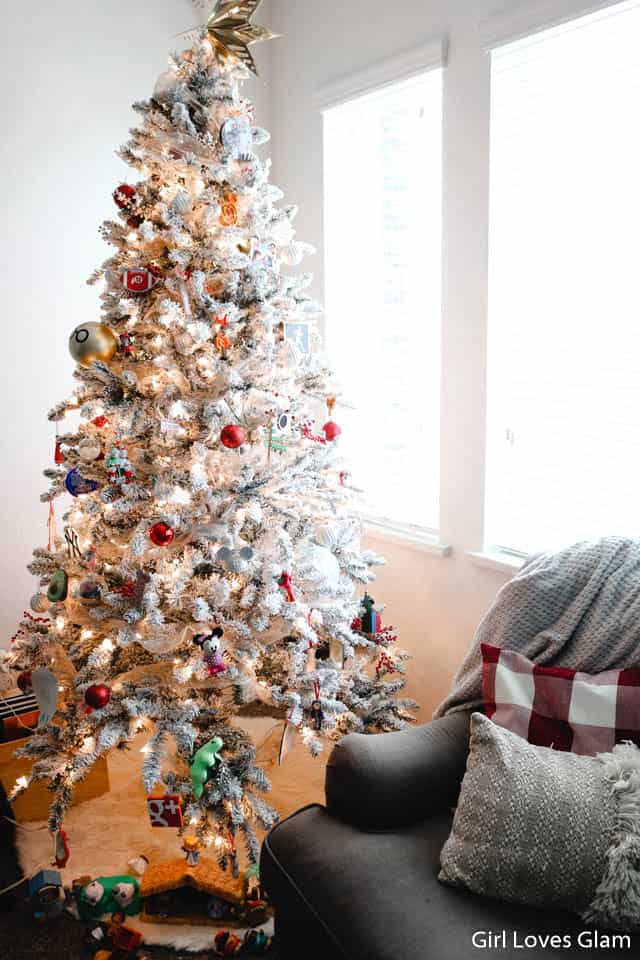 Our last Christmas tree's lights had died, so we knew we needed a new tree. I wasn't looking forward to finding a new tree this year because there are just so many options out there to choose from! I stumbled upon this beautiful flocked tree from none other than Walmart! It has so many great reviews and I totally agree with them. It is a beautiful tree and we got it for a fraction of the price of many of the trees available. I love that we went with a flocked Christmas tree this time. It just adds another element of Christmas magic to our decor!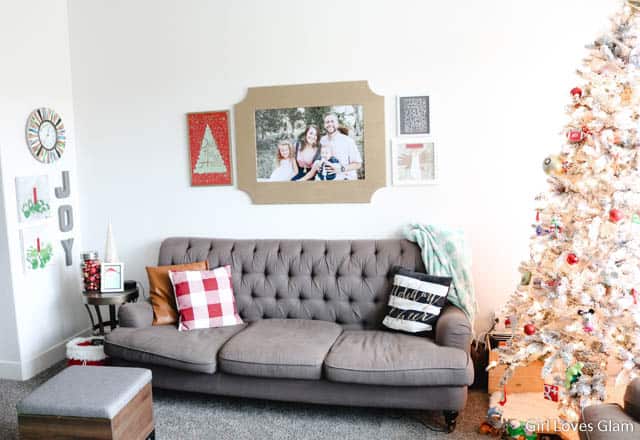 All and all, I just really love how our Christmas decor came together this year! What would you consider your Christmas decor style to be?