When I went to Snap Conference, I got to meet a few of the people behind the website, Family Share! I love what their company is all about and when they asked me to write a post for them, I was more than happy to do so. I really, honestly believe in what they are doing and I want you all to know about it too!
My family means EVERYTHING to me. I have been blessed to have wonderful examples of how happy a family unit can be. Sadly, a lot of people aren't given that same opportunity. In the United States, families tend to be an important aspect in people's lives, but in several other countries, that just isn't the case. Even here in the United States there are tons of abuse and neglect cases everyday. Family Share is a website that people can go to for tools to strengthen your family! They are working hard to spread the message of families throughout the world. They have been translating their articles into several different languages so that they can be available to everyone.

That doesn't mean you have to have tons of family issues to join family share though. No matter how strong your family bond is, it is important to continue to feed that bond and to learn to be a strength to your family members. I have loved reading the articles on their site. I really feel like it uplifts and inspires me to be a better wife, mother, daughter, and sister.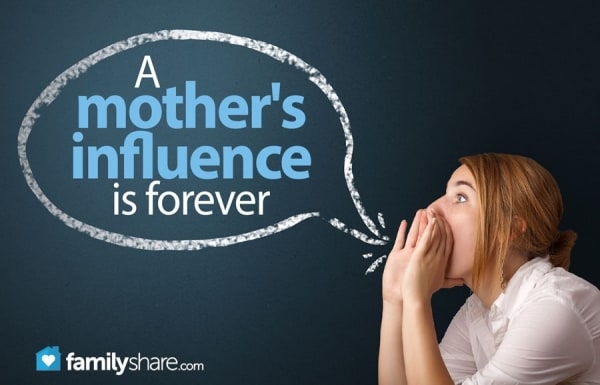 One of the posts I love is titled, "A Mother's Influence is Forever". It says that no matter what your relationship is with your mom, your life has been influenced by her and is influenced by her daily! Moms influence their children in 4 categories. You will have to read the post to get all four of them, but the one I really want to focus on for me, is How You Feel About Your Body. Women are so hard on their looks and appearance. I want my children to know that I love who I am and what I look like. I don't ever want them to feel like I have set them up for low self esteem. I want them to know they are beautiful, and of infinite worth.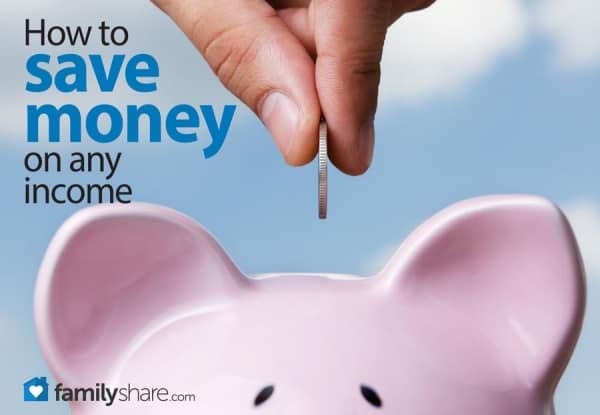 Another post I liked is "How to Save Money on Any Income". We aren't wealthy by any means. We aren't starving or living in a cardboard box, but we really struggle finding the money to save for anything. This article really helped me! It gave some great tips that I want to start implementing TODAY! My favorite one is the $5 savings plan. Every time you pay for something and the cashier gives you a $5 bill in your change, tuck it away and deposit those $5 bills every few months into a savings account. I am sure that adds up quickly!
I am so excited to have been introduced to Family Share and to hear their message. I honestly think it will be a blessing in my life and in my family members' lives. I would love to hear what some of your favorite articles are on their site too!
I was compensated for this post. All thoughts and opinions are 100% mine. I really, honestly LOVE Family Share!