I am SO excited to finally be able to share some pretty huge news with you. I am going to be teaming up with Evolur Baby for the next year to bring you some really fun content! I met them this summer at Blogger Bash and instantly fell in love with their absolutely beautiful nursery furniture. I lucked out and won a prize that included this awesome Mia Moda stroller and after talking for a while, we decided that teaming up would be a really fun experience.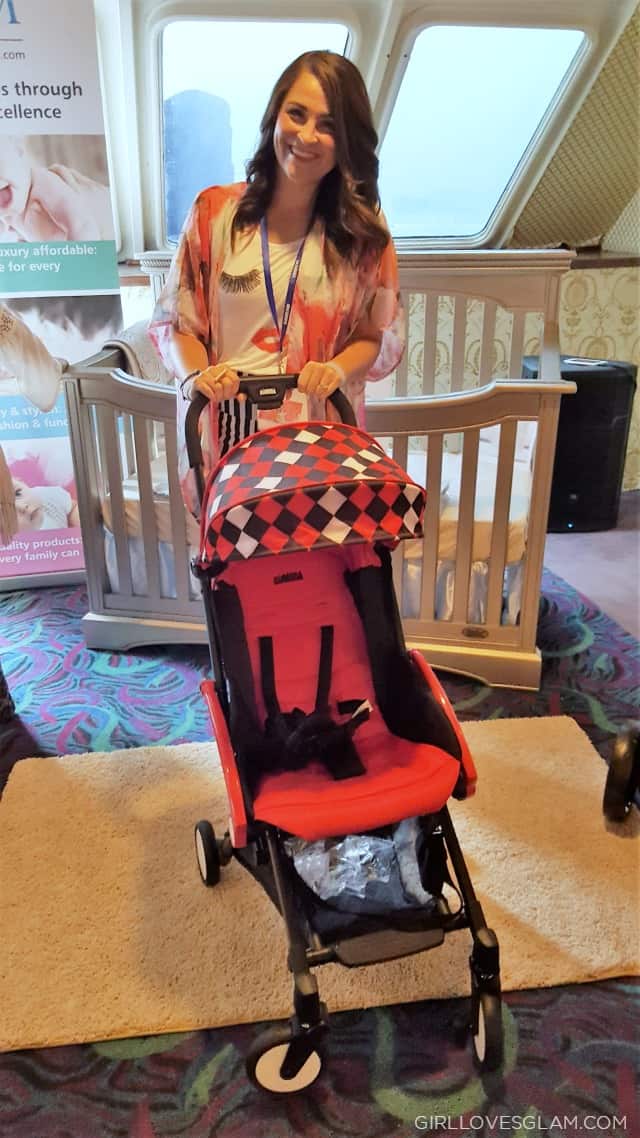 Can you see that gorgeous crib behind me? Well take a good look because you may be seeing something like that very soon when I do the nursery reveal for our baby on the way! I will give you a little sneak peek of the incredibly beautiful set that I will be featuring in the nursery.
This collection is the Windsor collection in pewter. It is the COOLEST finish! It looks more silver in some light and more gold in other light. It is a seriously beautiful collection and I can't wait to show you how I am designing the nursery with it!
Each month, I will be coming to you with updates on how our family is adjusting to a new family of four, give you updates on baby, and show you beautiful pieces from Evolur Baby! I can't wait to get started and I hope that you are just as excited as I am for this partnership because there will be some really exciting things coming your way!