I love playing with new products. Especially when those new products are made by one my favorite companies in the entire world… Plaid!
They just released the FolkArt Multi Surface Paint that can pretty much be used on any surface you could ever dream of! The paint is dishwasher safe and machine washable so the possibilities are pretty much endless. They also just launched a new set of Handmade Charlotte stencils too! They are fun, kitchen themed stencils that you can do all sorts of great projects with. I already have a love of Handmade Charlotte stencils from the set I already own. You can see my post about what I made with Handmade Charlotte stencils here.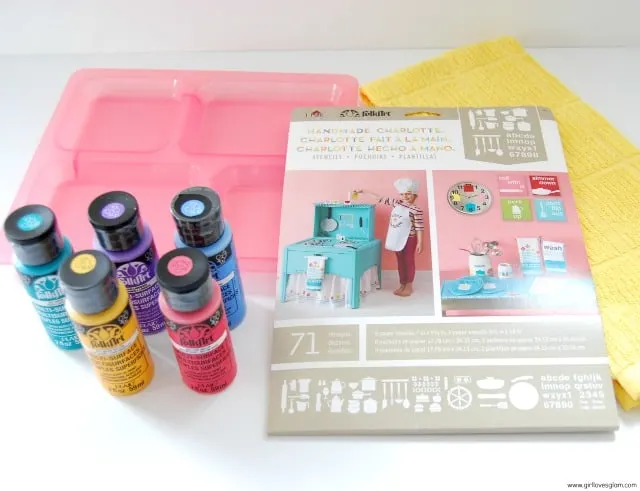 When I first opened up the stencils, I knew exactly what I wanted to create. I have been trying to teach my daughter healthier eating habits, but sometimes that is hard when I am in a rush to get her lunch. I have been wanting to make a tray with a few different food groups on it so that I can be reminded to think about giving her different types of foods during her meal. Creating a food group plate was so easy! To make your own, you need…
*FolkArt Multi Surface Paint
*Handmade Charlotte Stencils
*Food tray (I got mine at Target)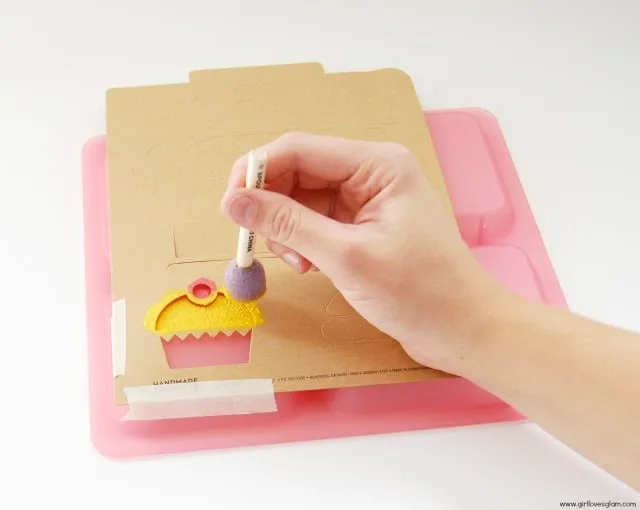 I picked out the stencils I wanted to use on the tray and laid the tray face down. I taped the stencil down to the tray and started stenciling away!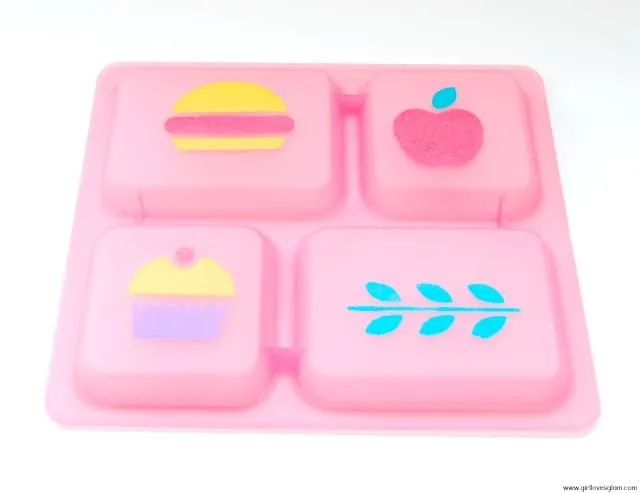 I chose the hamburger stencil to represent the meat, sandwich, etc. I chose the apple to represent the fruit serving. I chose the cupcake to represent the sugar food group. Then, I chose the plant because it kind of looked like a leafy green and I wanted it to represent vegetables! I chose to stencil on the back side of the tray so that there would be no chance of the paint scraping off into the actual food.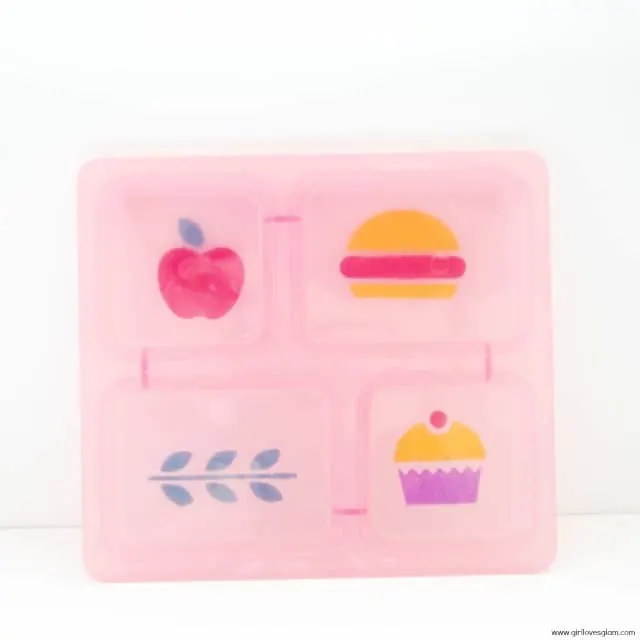 When you flip the tray around, you can see the stenciled designs peeking through and it is a great reminder for me to help switch up what I am feeding my daughter.
To make your own fancy towel, you need…
*FolkArt Multi Surface Paint
*Handmade Charlotte Stencils
*Towel (I got mine at Target)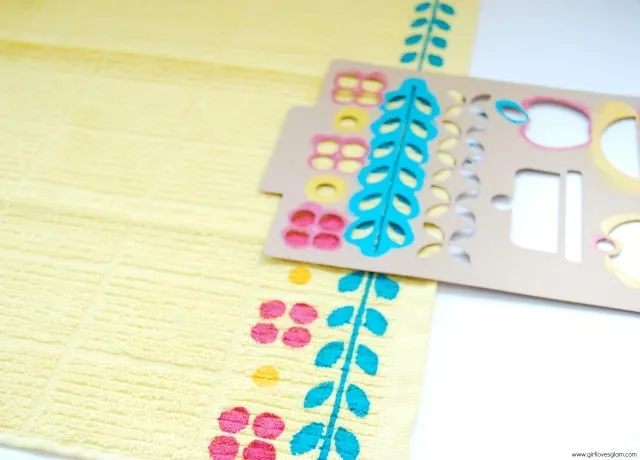 I decided on what colors I wanted to bring into the towel and laid the stencil down. I started stenciling away! I let the paint dry before moving onto the next section so that it wouldn't bleed or rub on unwanted areas.
I love the color and pattern that it brings into my kitchen now!
I will definitely be using these paints and stencils in the future too. I have loved playing around with them. Both the paints and the stencils are available at Michael's too if you want to play around with them!
BUT WAIT! They are giving away $100 Michael's gift card and a FolkArt Multi Surface prize pack! Be sure to go enter HERE!
I love following Plaid at all of their social media channels including Facebook, Twitter, Pinterest, and their blog! You should follow them too.
You can see all of the other fun projects that your favorite bloggers are creating with these items in the links below…

;
I was compensated for this post by Plaid. All thoughts and opinions are 100% my own.