This post was sponsored by Speedo. I received Speedo products as compensation.
During the winter, there are few things I would rather do than go on a beach vacation! I have several friends who have been doing just that and it has given me serious wanderlust. Soon, I'll be planning a trip that will involve the beach and I'm getting really excited about it! As much as I love spending time on the banks of the lakes nearby, there is nothing like soaking in the hot sun while enjoying the ocean waves.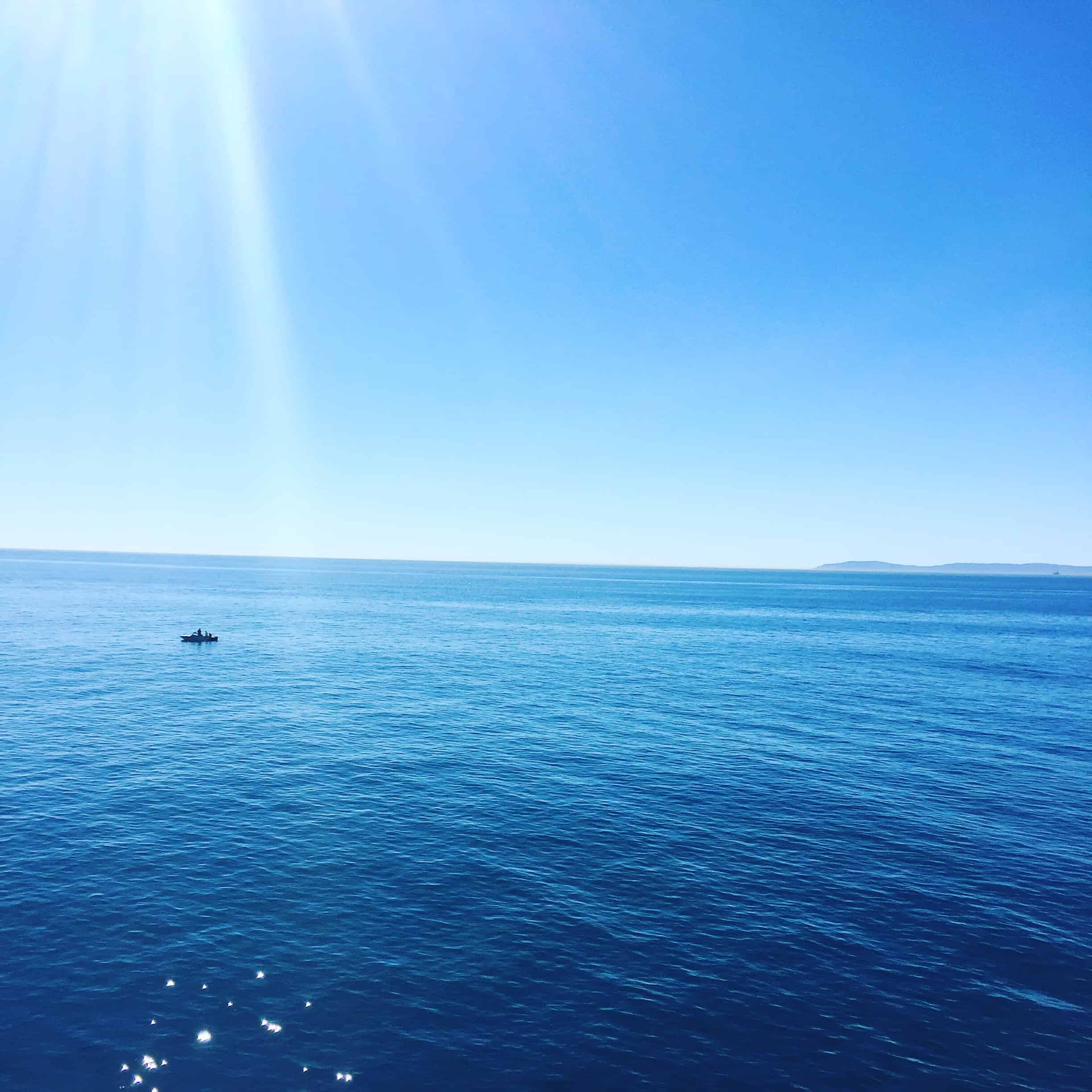 There are a few clothing items that I can't seem to live without when I visit the beach.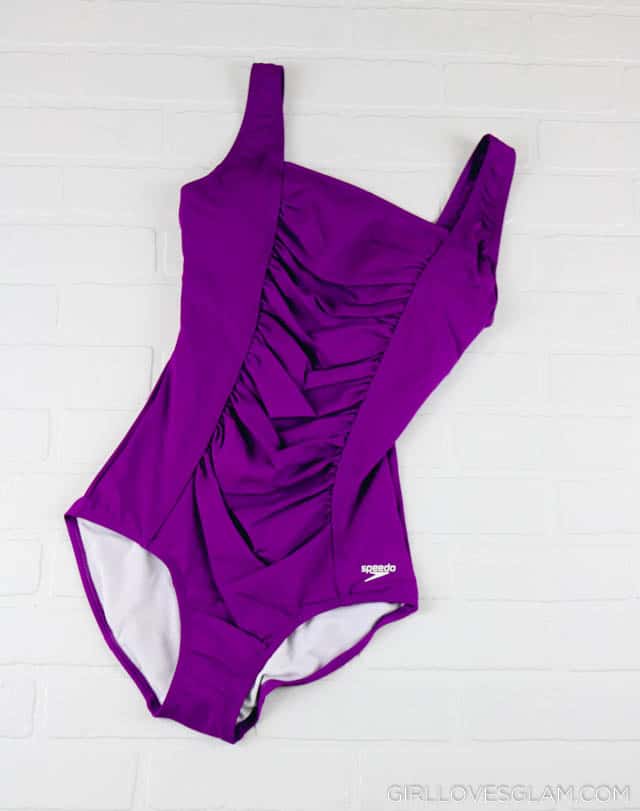 Obviously, no beach trip is complete without a great swim suit. I love that Speedo offers high quality swimwear that is also flattering for a woman's body. Speedo is a brand that I trust. I know that what they make will be a quality product, but I also want to flatter my shape. The design of this shirred tank swim suit is really flattering and I can really appreciate that!I also adore the vibrant violet color!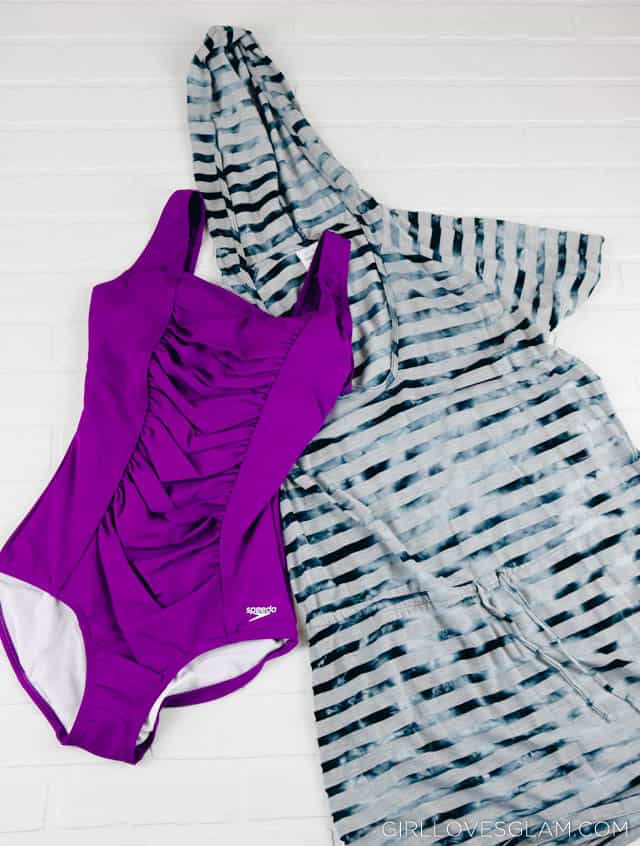 I love having something to wear over my swim suit while I am at the beach. Not only does it make me feel a little more comfortable by covering up my skin from the sun, but I also like being able to go into nearby shops without having to completely change my outfit. I love how lightweight this Speedo hooded cover up is and it's perfect for putting on after you've been playing in the sand and water and just want to cover up.
I also love bringing a sun hat of some sort so that I can cover up my crazy beach hair and embrace the waves underneath the hat. It is totally functional to keep the sun out of your eyes too! Speaking of keeping the sun out of your eyes, no trip to the beach is complete without a pair of sunglasses. The reflection of the sun off of the water can be downright blinding sometimes! Sunglasses are a total necessity for both protecting your eyes and hiding your makeup-free face.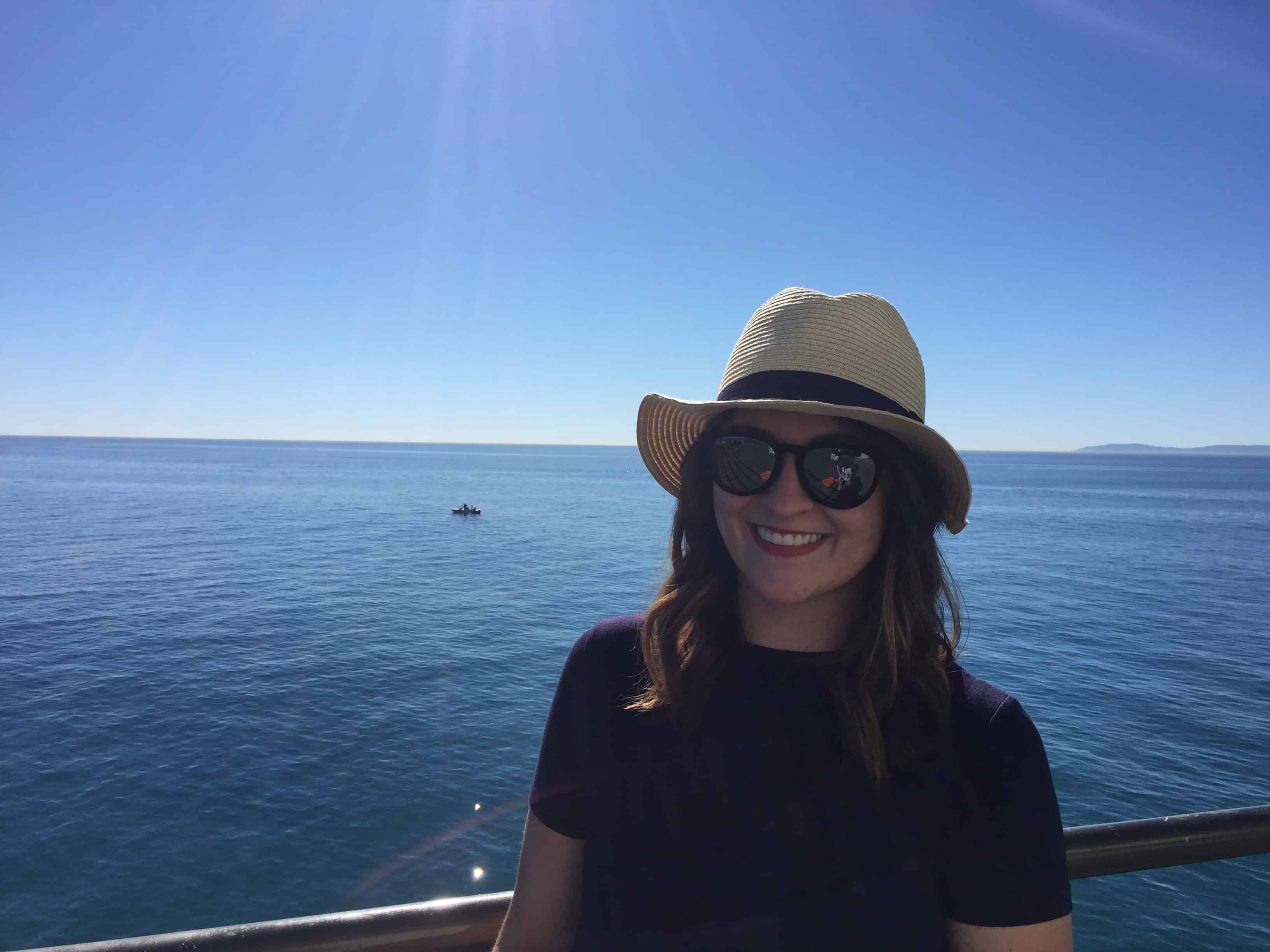 When the fun at the beach is over, the only thing I want to do is get out of my wet, sandy clothes. I love packing an extra outfit so that I can change into something dry and sand-free. I don't want to pack jeans or anything too restrictive, so I like bringing a comfortable pair of sweats. This tank and these sweats from Speedo are perfect for this exact reason because they are really comfortable and you won't look like a slob if you decide to go to a store or something right after the beach.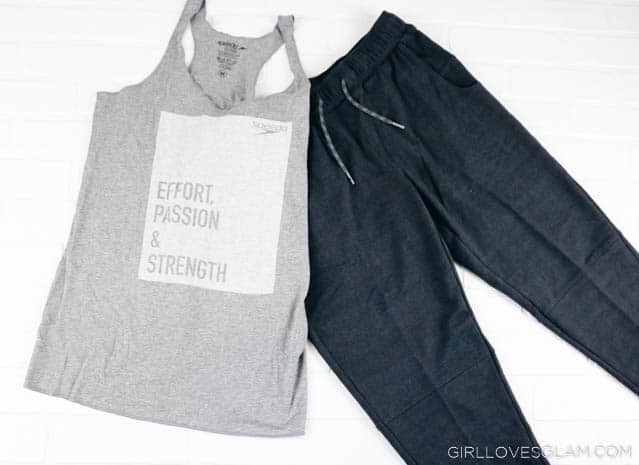 The last thing you want to worry about while you are vacationing on the beach is if you brought the right clothes! Think ahead of time and pack these essentials and you will be sure to have a successful and comfortable beach trip!
You can find even more fantastic Speedo swimwear and fitness items by visiting the Speedo USA website!
Are you heading to the beach soon?
My blog may contain links to other websites. I am not responsible for the privacy policies of those other websites. When you click on a link, your information may be collected by those websites so I encourage you to read their privacy policies.
Affiliate links are not associated with Speedo.