I'm sharing #LISTERINE in my life as part of a LISTERINE® sponsored series for Socialstars™
As I was finishing up our fun mermaid bathroom makeover, I realized that there are exactly three rooms in my house that I haven't done an ounce of decorating in. One of those is the guest bedroom that will become a baby nursery and the others are the two other bathrooms in my house. I feel like bathrooms are some of the easiest spaces to decorate because of how small they are, yet the bathroom that visitors see most often and the bathroom that I see most often aren't decorated at all! I will definitely be adding both of them on my list of things to do. Until then, the best I can do is just keep them nice and clean!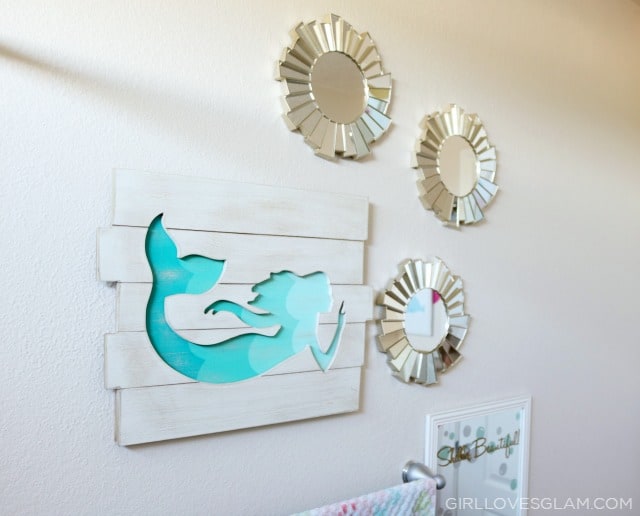 I can't handle it when rooms get too much clutter, especially when it is a bathroom with very little counter space in the first place. That is exactly how I feel about my master bathroom. With the small amount of counter space that we have, the last thing I want is to add some piece of decor that isn't going to serve me any purpose at all.
I was really excited when I saw the limited edition LISTERINE® Deco Bottles at a Target! We don't have the room in any of our drawers for this big bottle, so I love that it can add a fun splash of color and pattern to my bathroom.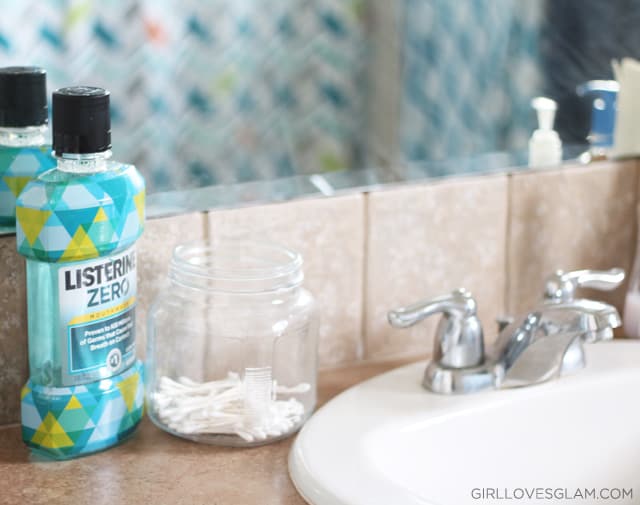 You can grab your own LISTERINE® Deco Bottles at Target and they even have a great in-store promotion. Purchase any qualifying 3 LISTERINE® oral care products and receive a $5 gift card to Target! You can these bottles while they are still around while getting a gift card to do even more shopping because we all know that you can't just leave Target with only LISTERINE® products!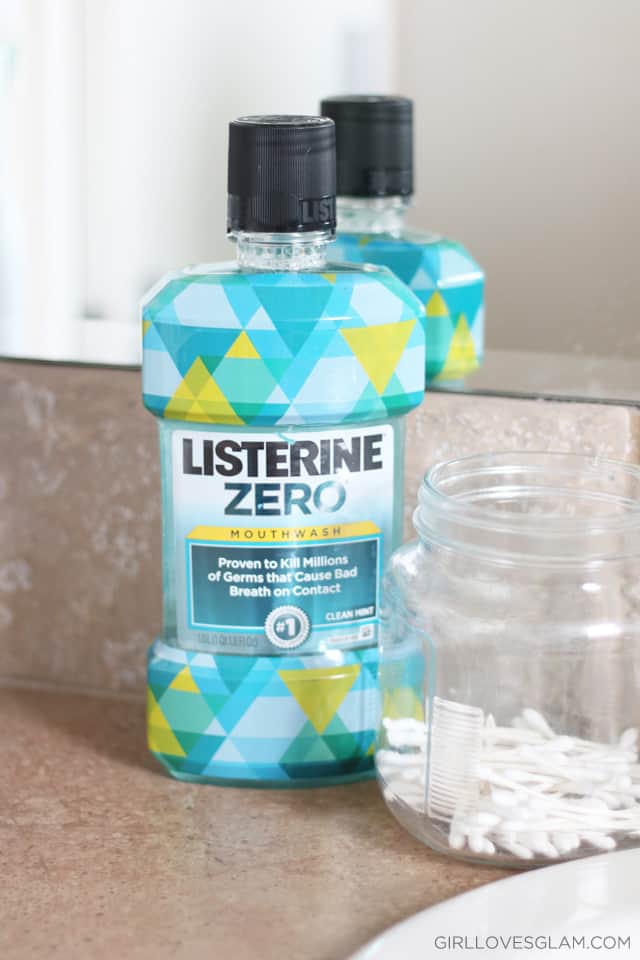 LISTERINE®'s Bring Out the Bold campaign is definitely one of my favorites and I love that Target is now involved through this partnership. I love that they are encouraging people to live their lives boldly through taking care of their bodies. You can learn more about LISTERINE® and their campaign by visiting the LISTERINE® Facebook or Twitter pages or the Target Facebook, Twitter, and Instagram accounts.