I experienced Aveeno® as part of a sponsored post for Socialstars. #Aveeno®
I have been trying several Aveeno® products lately and have been pleasantly surprised with each and every one of them. Each of them have felt comfortable and familiar to my skin. The most recent Aveeno® products I tried were somewhat new to my skin, but they have been perfect!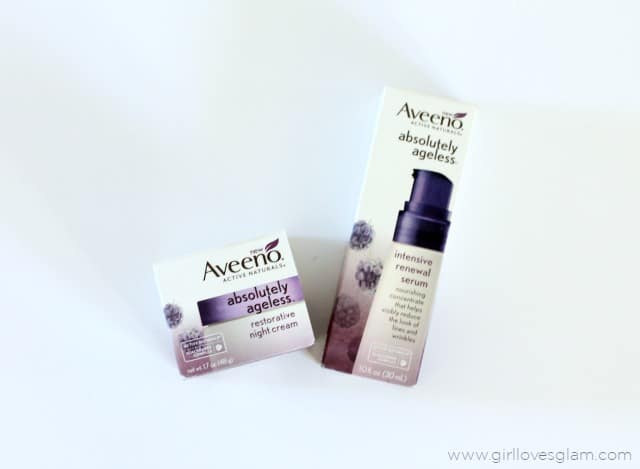 I tried out the Aveeno® Absolutely Ageless Restorative Night Cream and Aveeno® Absolutely Ageless Intensive Renewal Serum. The reason I say that they were a bit foreign to my skin is that I haven't really ever used products that focus on anti aging properties. It just hasn't been something that I have been that concerned about. It wasn't until I started using these products that I realized that it is something I should definitely be thinking about! I am not a teenager anymore. Both of these products have helped the overall look and feel of my skin. My face feels nice and moisturized.
The Aveeno® Absolutely Ageless Intensive Renewal Serum has been a game changer for me. I put it on my face in the mornings and I can tell that it adds just the right amount of moisture to my skin to keep it feeling great all day long. It is really lightweight and isn't greasy either. I look forward to using it every morning.
The Aveeno® Absolutely Ageless Restorative Night Cream is the perfect night cream to partner with the Intensive Renewal Serum. It packs your face full of moisture at night so your skin can restore while you sleep. The texture of it is amazing too!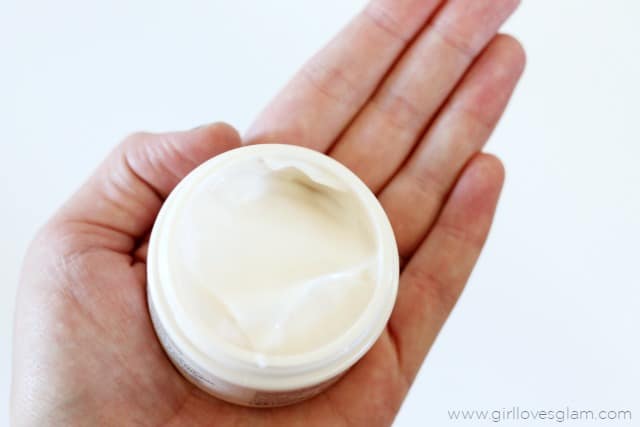 It is really creamy, but doesn't feel heavy on your skin. I love that it helps moisturize my face without clogging my pores.
These products have quickly become some of my favorites! If my face becomes any more ageless, I am going to start pulling off a Benjamin Button moment!
Have you tried the Aveeno® Absolutely Ageless products? Which one is your favorite?