The summer heatwave has officially hit us! It was like in the blink of an eye it went from rainy days to scorching temperatures! Hot temperatures can be really tricky with babies, especially when you have summer travel plans. We are getting ready to head to California later this month and I am thinking ahead for full days at theme parks, beach days, and hot weather. I can honestly say that creating sponsored content with a company hasn't ever made as much as an impact as working with Baby Dove has. It has drastically changed my toddler's skin and I am just so grateful!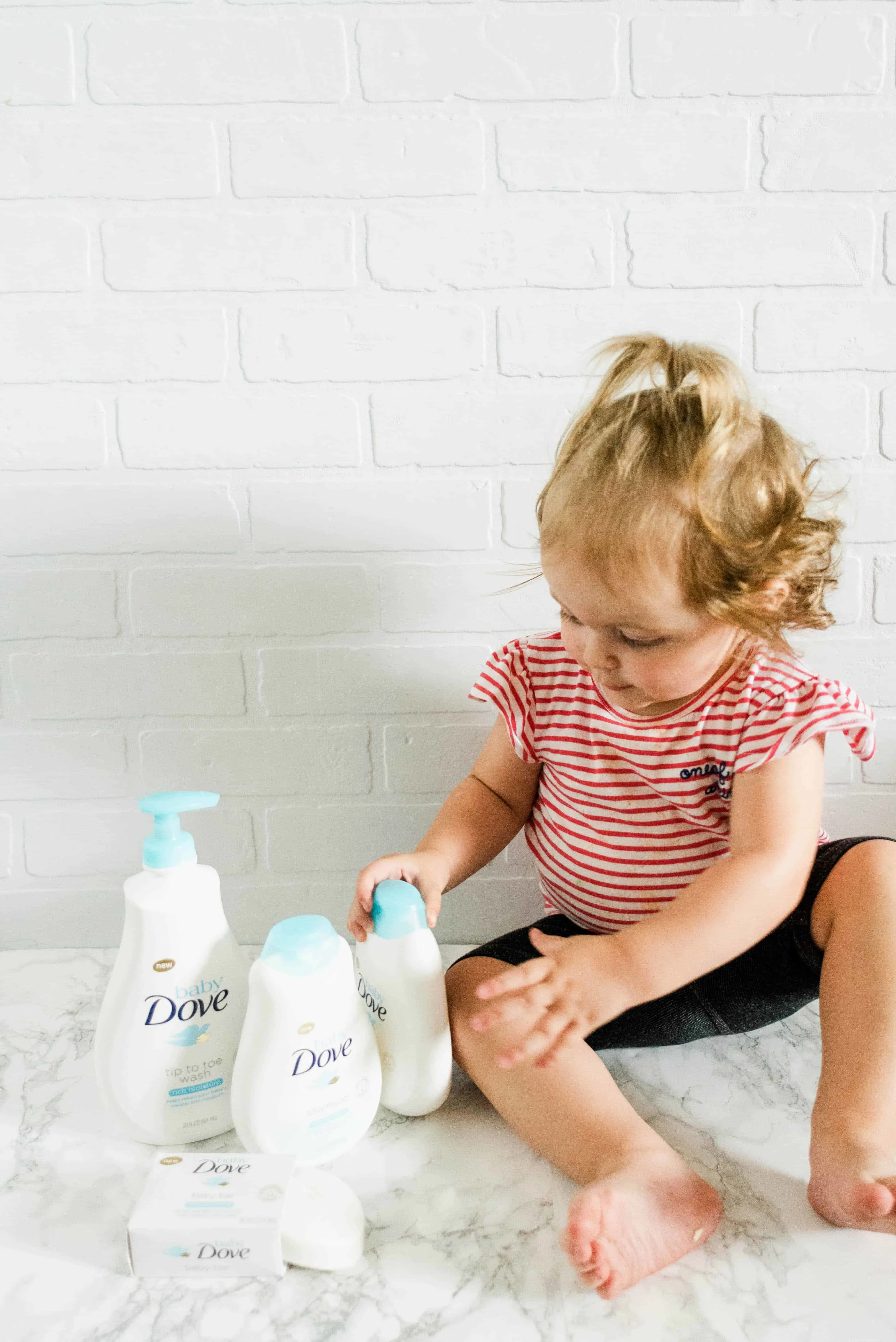 While it is important to plan our outfits, snacks, and entertainment for the trip, it's just as important to think about our skin in a different environment. My toddler's skin has always been really sensitive and we've battled issues with it for most of her life. It wasn't until we started using products from Baby Dove and changed the type of diapers she was using that we have seen major improvements in her skin.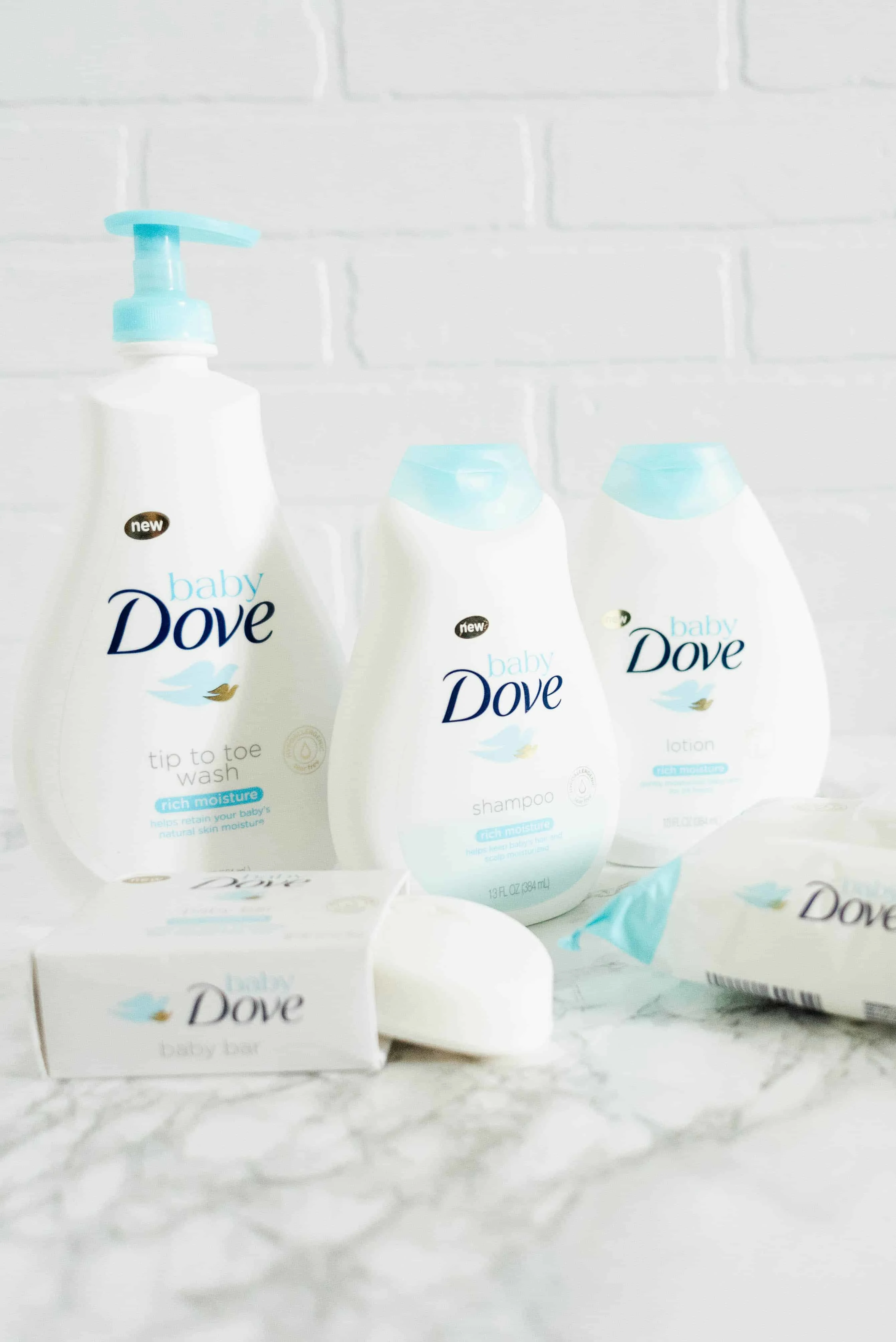 At first, I was worried about her skin on our trip, but now that we have been using
Baby Dove
products, I have full confidence in her skin being taken care of while we are there. We will be packing the Baby Dove Rich Moisture Shampoo, Rich Moisture Baby Wipes, Rich Moisture Baby Bar, Rich Moisture Baby Lotion, and Rich Moisture Tip to Toe Wash.
I really appreciate how Baby Dove goes beyond mildness to replenish essential moisture and skin-natural nutrients that are lost in baby's skin during bathing. During a single bath, baby's skin can lose moisture up to five times faster than an adult's, making it vulnerable to dryness. That's why it is so important to use the right products!
We hadn't ever tried the Baby Dove Rich Moisture Shampoo until just recently, but we are fans! It helps keep baby's scalp moisturized and their hair soft, while staying true to the Baby Dove ingredients. I haven't been seeing any dry patches on my toddler's scalp anymore and her hair feels nice and soft.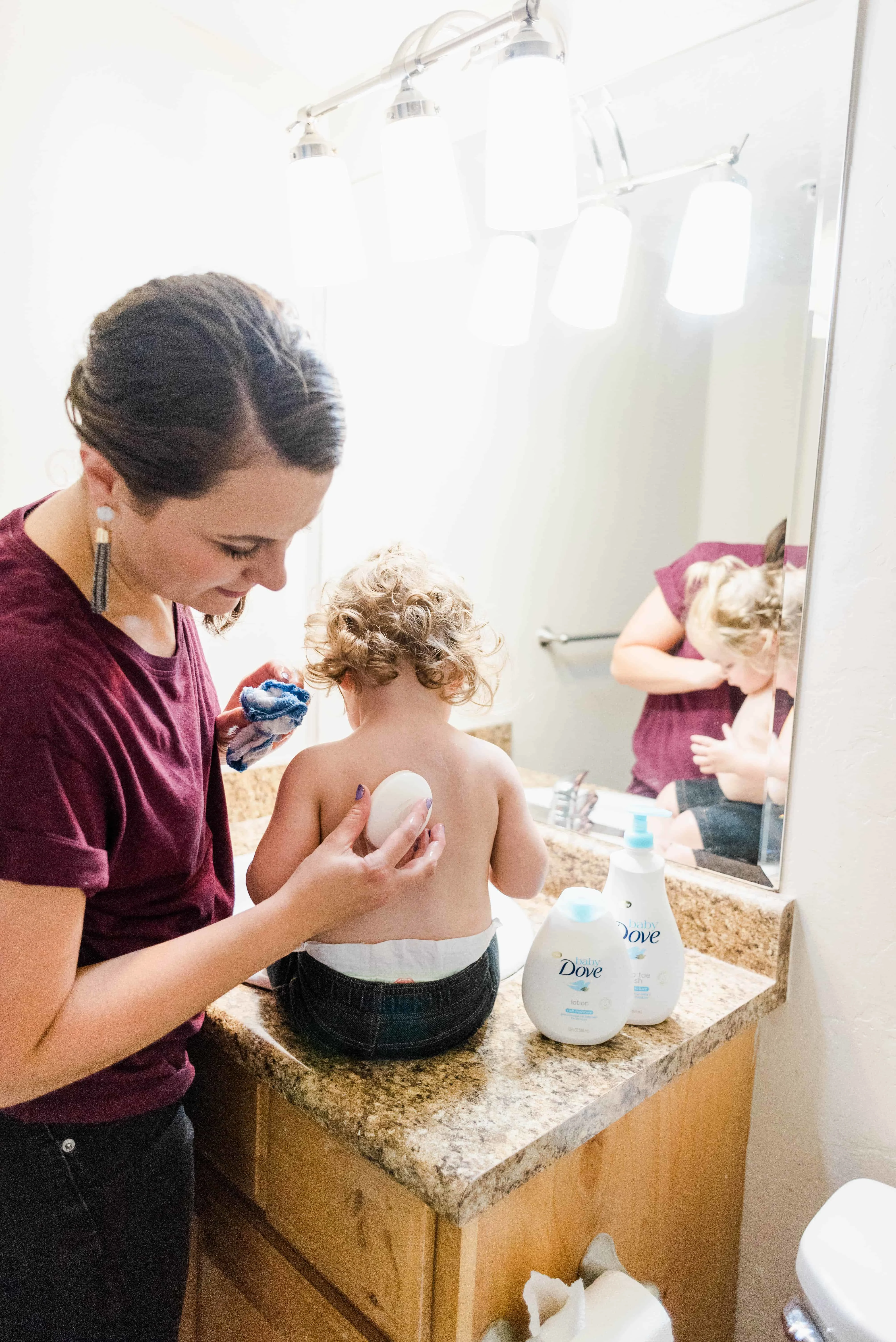 We also recently tried the Baby Dove Rich Moisture Baby Bar. It has been perfect for those washes that babies always need in the middle of the day. Whether it is from playing in the dirt or eating watermelon, there always seems to be a time that babies and toddlers need a middle of the day wash! It is going to be perfect to pack with us on our trip because it is so compact! It is milder and more moisturizing than other ordinary baby soap bars. I am really excited to be able to put this in our bag when we go to the beach, so that we can get all of the sand washed off and not have to worry about having the wrong kind of soap!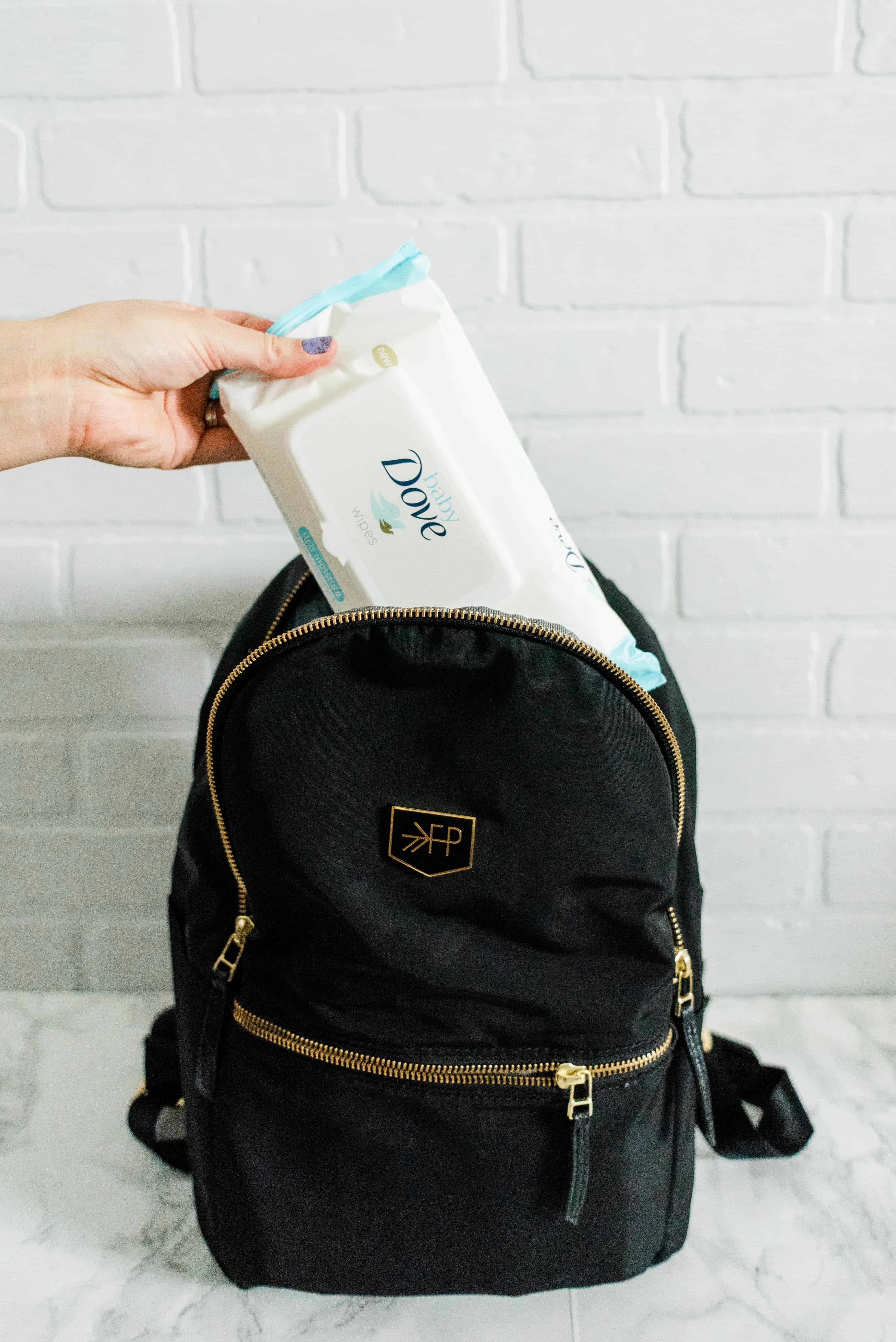 We have been using the Baby Dove Rich Moisture Baby Wipes, Rich Moisture Tip to Toe Wash, and Rich Moisture Baby Lotion for a few months now. They have done wonders for our little sensitive skin baby. I am so impressed with how soft her skin feels now. She hasn't had any dry spots or sores on her skin since we made the switch to Baby Dove. I am a lifelong believer in their products! I'm grateful that they use 100% skin-natural nutrients and that it was able to soothe dry skin from the very first use.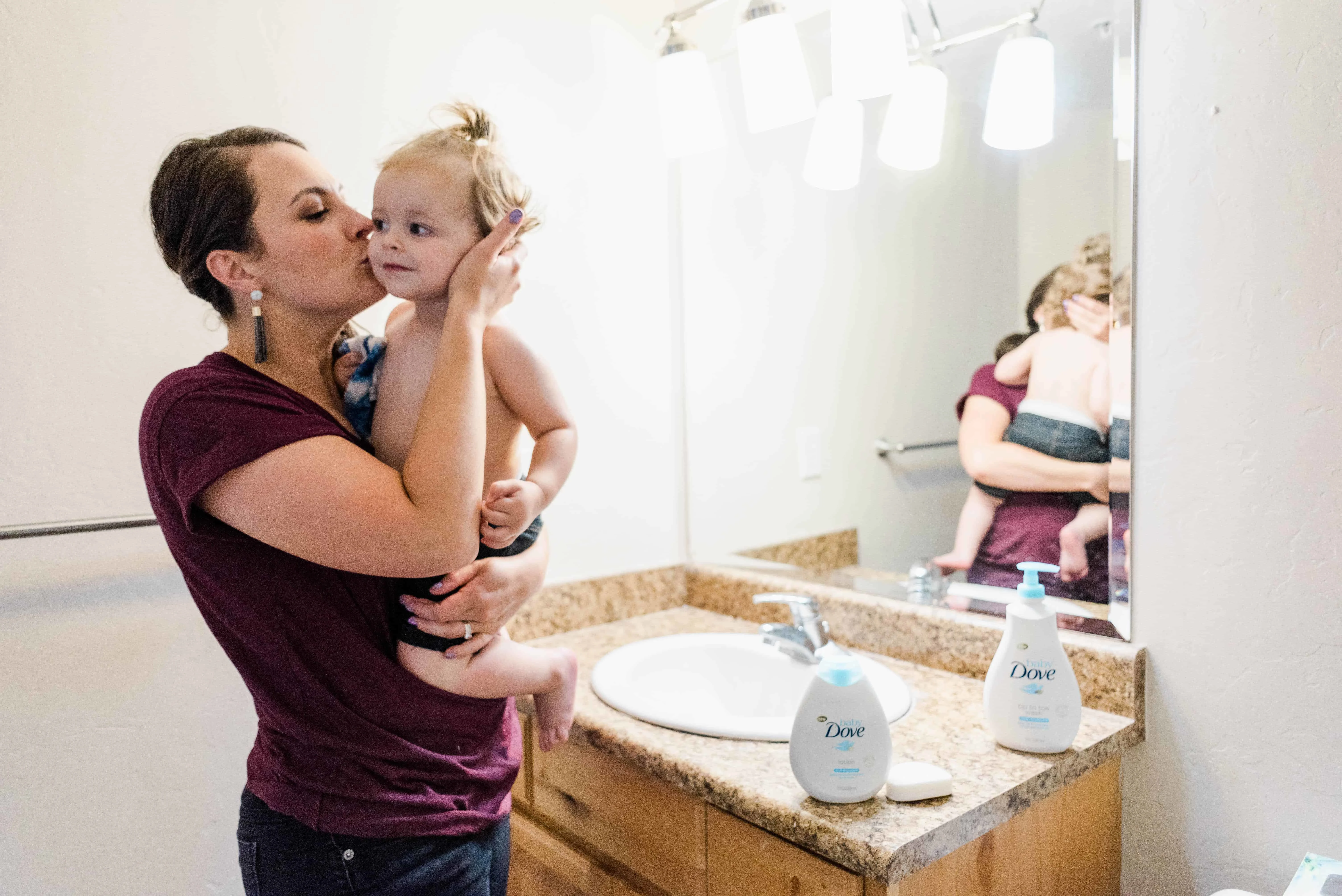 There is no way to be a perfect parent, but there is definitely a superior way to take care of baby's skin needs. I am trying to get ahead on the
"perfect
parenting" where I can, so it can hopefully even out with my many faults in other areas! You can use
this coupon
to try Baby Dove products for yourself and learn more about
Baby Dove
Products by visiting BabyDove.com.
This is a sponsored post written by me on behalf of Baby Dove.