Every year, I like to pack what I have nicknamed our "summer go" bag. It's the bag that I know I can grab when we are going out the door all summer. It is full of the things that we will probably need, no matter what the activity is. We can throw in extra items when we know that we will need specific things for an activity, but I like having the base all taken care of so that we don't have to spend so much time packing a bag when we are trying to just get out the door.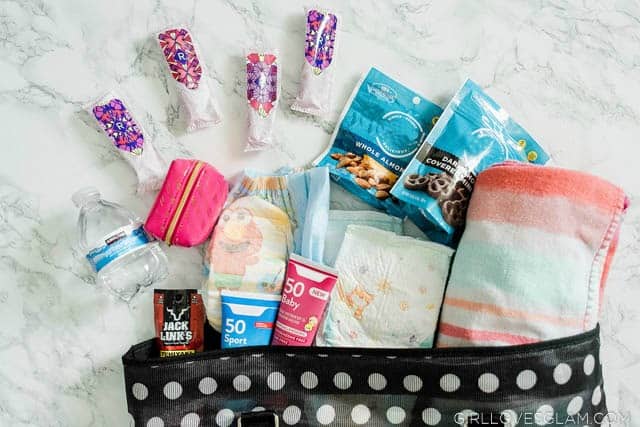 I always keep treats that are delicious, but can also help fill us up. I like getting jerky, almonds, and chocolate covered pretzels for a little sweetness. I always pack swim diapers and regular diapers, as well as wipes because we need those no matter what the activity is. I also like keeping a small beach towel in the bag. I like it to be small so that it isn't quite as heavy or bulky. This can be used as a blanket to sit down on or a towel when you need one. Another item that I can't ever forget to keep in my summer go bag is sunscreen. I pack a baby sunscreen and a sport sunscreen so that we have everyone covered (literally) and don't have to worry about sunburns. My little pink bag is full of lip balm, a small waterproof mascara, and stick blush for the times that I am in a jam and just need a little makeup on my face. I also can't pack a summer go bag without tampons. I swear that I give more of these away than I actually use in my bag. That's why I always carry so many in my bag! I know that I will have any friend taken care of who desperately needs one when she isn't anywhere near home when mother nature comes calling.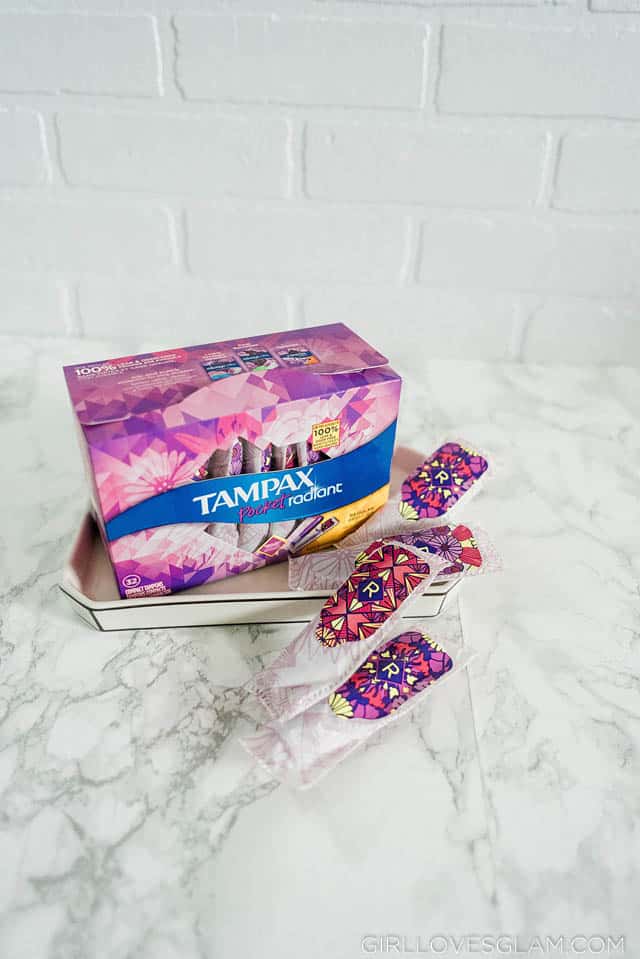 I really love the Tampax Pocket Radiant tampons because they are so small! They are easy to pack in the bag, but they don't perform any less than a full sized tampon. They are totally reliable and I love knowing that they are in my bag, especially when I need them for pool trips. Tampax's superior width-wise expansion and LeakGuard Braid protection system is a great solution for any pool related stress that can come when you need to use a tampon on a swim day.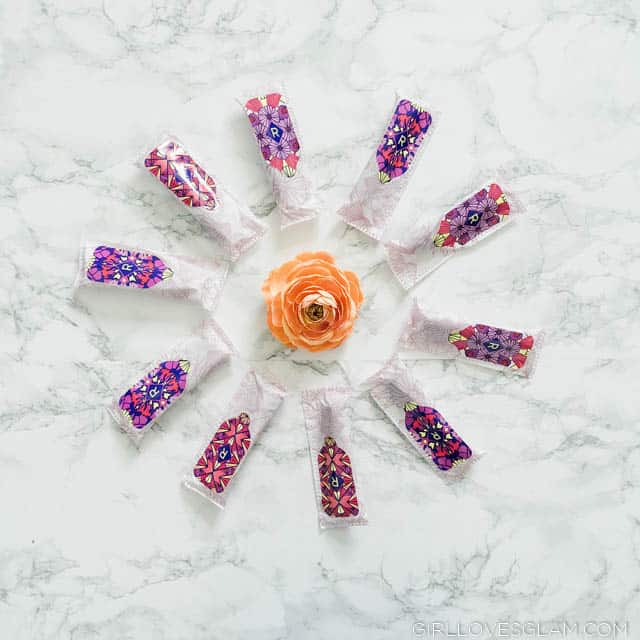 I really love the resealable wrappers that the Tampax Pocket Radiant tampons come in. The floral design doesn't scream, "I'M A TAMPON" when you pull it out of the bag. You can be a little more discrete when you need them. You can find Tampax Pocket Radiant tampons at Walmart!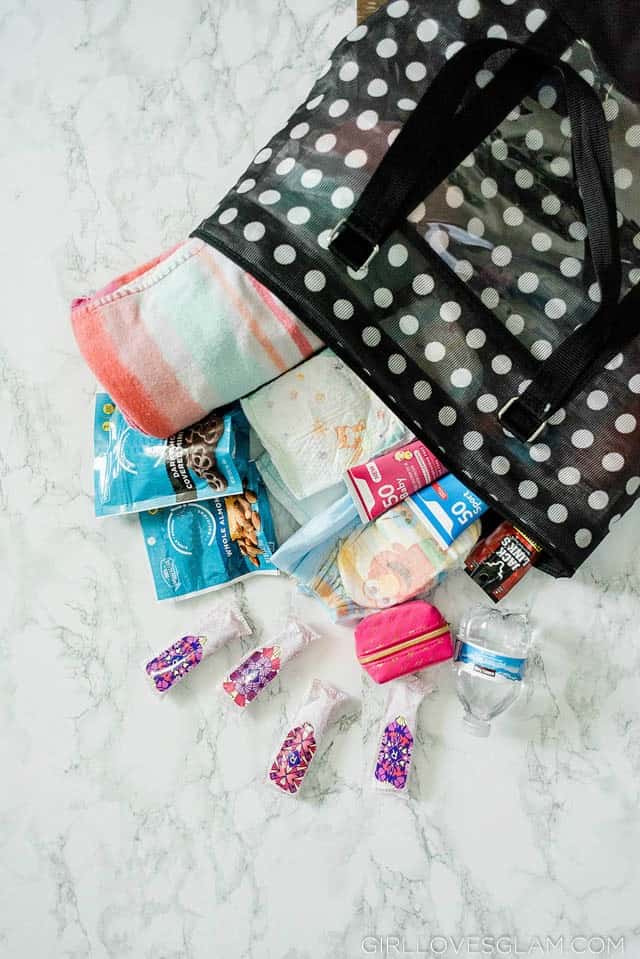 Do you keep a bag packed for your summer adventures? I would love to hear what kinds of things you keep packed!
This is a sponsored conversation written by me on behalf of Tampax Radiant at Walmart. The opinions and text are all mine.