It is pretty crazy to see articles surfacing that talk about the harmful ingredients found in some of the products that are popular for babies. That is why when I was getting ready for baby number two to make her entrance, I wanted to be prepared with products that weren't harmful for her! ACURE Baby Care has been my go-to brand for products now and I love them!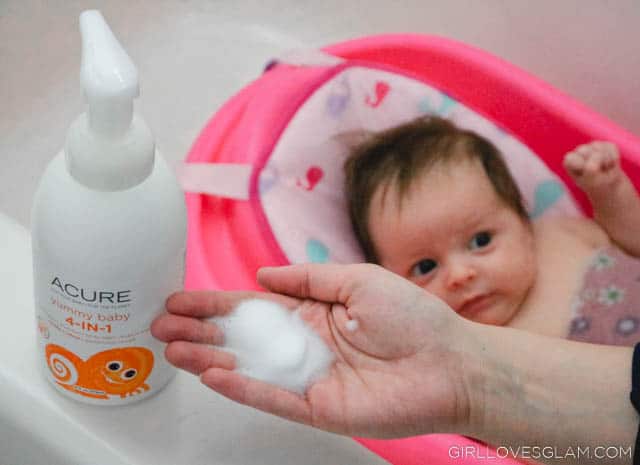 The 4-in-1 Foamer can be used as hand soap, bubble bath, baby wash, or shampoo. I especially love the Yummy Baby vanilla citrus scent. It seriously makes for one yummy smelling baby!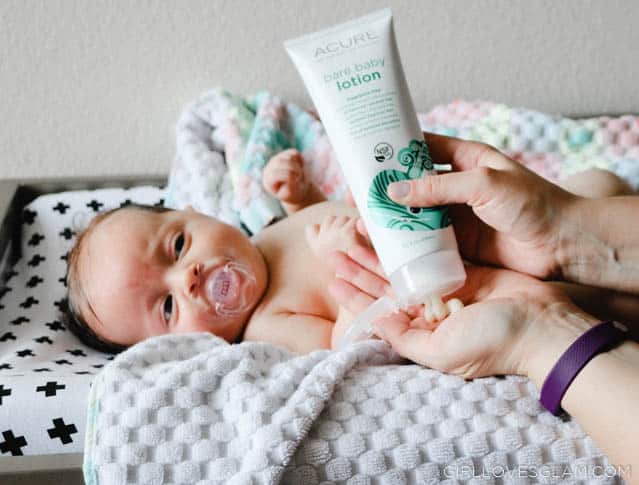 I have been really impressed with just how moisturizing the lotion is too! It is perfect for that delicate baby skin.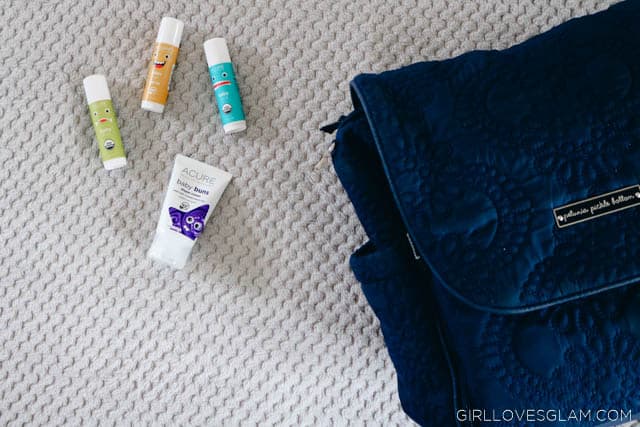 The spot that ACURE Baby Care really shines for me is in the diaper bag. I keep the Baby Buns diaper cream, Fix-It Stick, Bug Stick, and Sun SPF 30 Stick in my diaper bag at all times! I love every one of these products so much! The diaper cream is effective and is just the right size for the diaper bag. I am obsessed with these Baby's Day Out products! The Fit-It Stick treats and protects wounds, Bug Stick keeps pesky bugs away, and Sun SPF 30 Stick is mess-free sunscreen that is perfect for baby!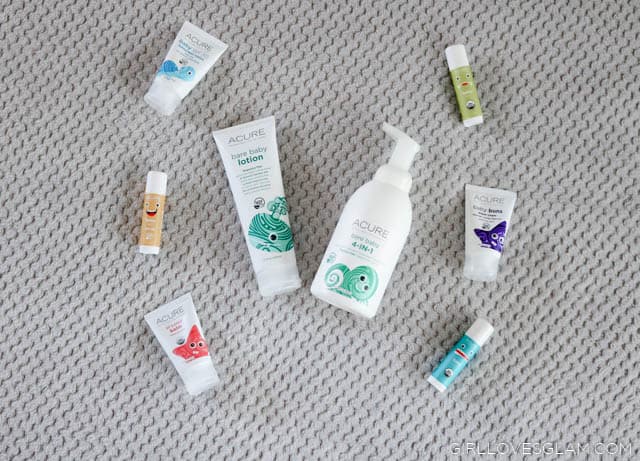 Do you want to try out all of these incredible ACURE Baby products? ACURE is giving away all of these products in the photo above to one lucky reader! To enter, please comment below by telling me what product you think you would use the most! This giveaway is being held on both my site and on Instagram. If you want another entry, please visit this photo on my Instagram (@girllovesglam) as well! This giveaway ends March 11, 2017. Good luck!