I was given the Boon CARE Health & Grooming Kit as part of a sponsored post. I instantly fell in love with this product! All thoughts and opinions are my own.
It has been 5 years since I have had a newborn, so these past six weeks have been both rewarding and challenging as I remember all of the things newborns need and do! I have been blown away by the incredible products that I have discovered since the last time I had a baby. I got rid of a lot of old things and purchased new products that would be better this time. One thing I really wanted was a kit that would give me the different hygiene and care tools I would need for a baby. That is why I instantly fell in love with Boon CARE!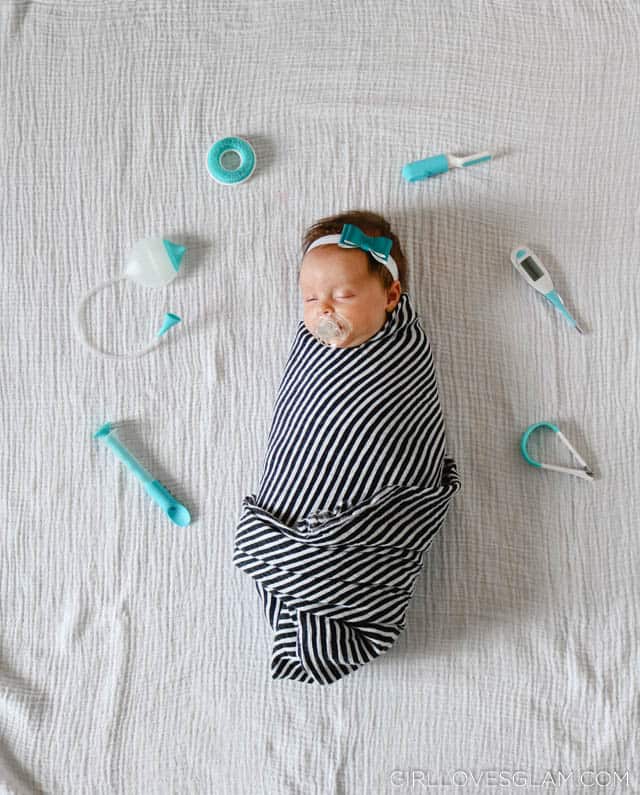 Boon CARE Health and Grooming Kit is an essential bundle for my little bundle of joy! It comes with six brilliantly designed baby essentials that help me to be a prepared for whatever health or grooming puzzle might come my way! It's basically a good parenting kit!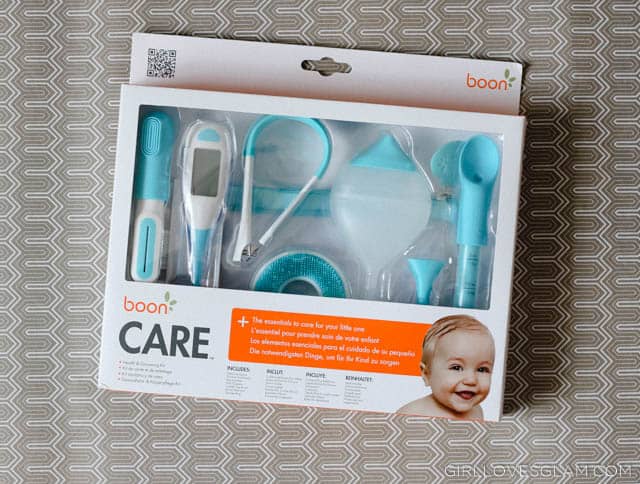 Having each of these essential items has really made me realize just how clueless I was the first time around. That's what the first child is for, right? I was the first born guinea pig myself, so I know what it feels like to see younger siblings get cooler things than I did. My 5 year old was totally jealous of the Boon CARE kit when she saw it. She instantly started planning when she could use some of it. We agreed that she could use the thermometer, medicine spoon, and nail clippers sometimes.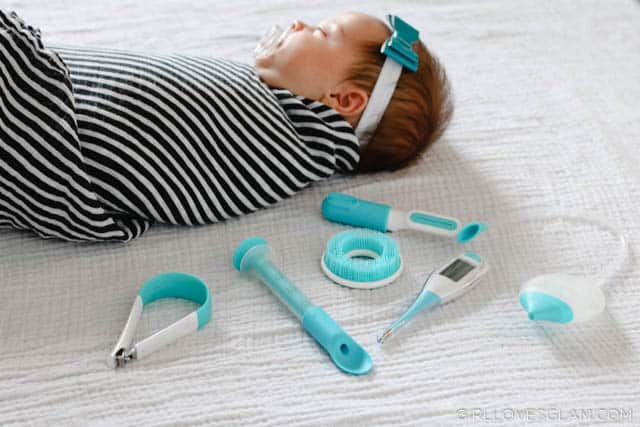 The 6-piece kit includes a quick read thermometer with a flexible tip, silicone toothbrush that is gentle on gums, nail clippers with a large handle to grip, nasal aspirator to suck out boogies, a medicine spoon with an easy fill dispenser, and a cradle cap brush with soft bristles. We have put this kit to good use already!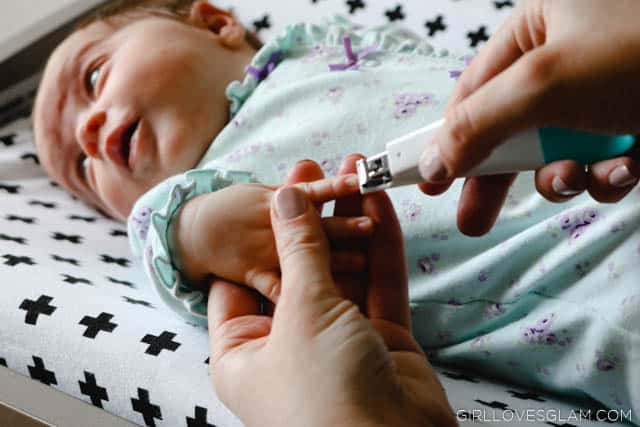 I have really loved using the cradle cap brush during bath time. I can tell that it feels good on my baby's scalp because she is calm and really seems to enjoy it when we use it.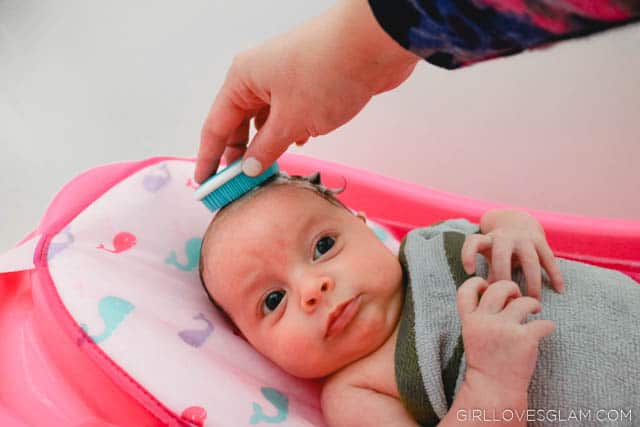 We have put the nasal aspirator to the test lately as well! We had influenza make its way through our house and thankfully it didn't get to baby, but she did get pretty congested. The nasal aspirator helped us clear her nose out so she could breathe and sleep better! It was a major lifesaver. Where was that thing the first time I had a newborn?!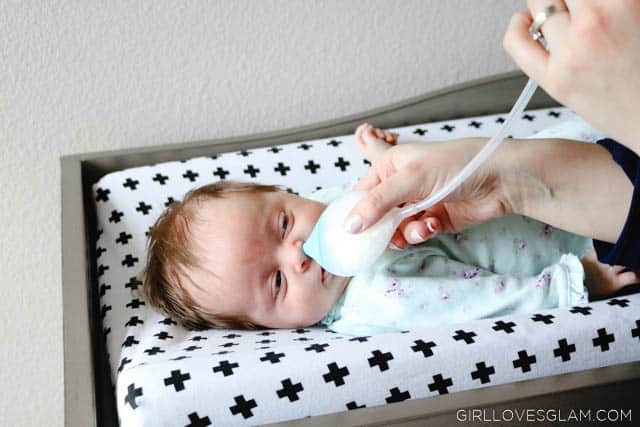 All of these essentials zip up in a little bag so you know right where to find the essentials when you need them.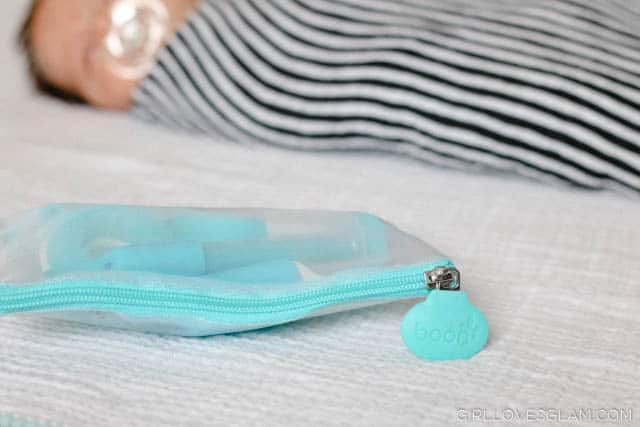 This kit would be the PERFECT baby gift! Even if a family has had several kids and probably already owns little nail clippers or a thermometer, this kit would be great to give because each of these items have been meticulously designed and are more than just your everyday baby items. They are awesome!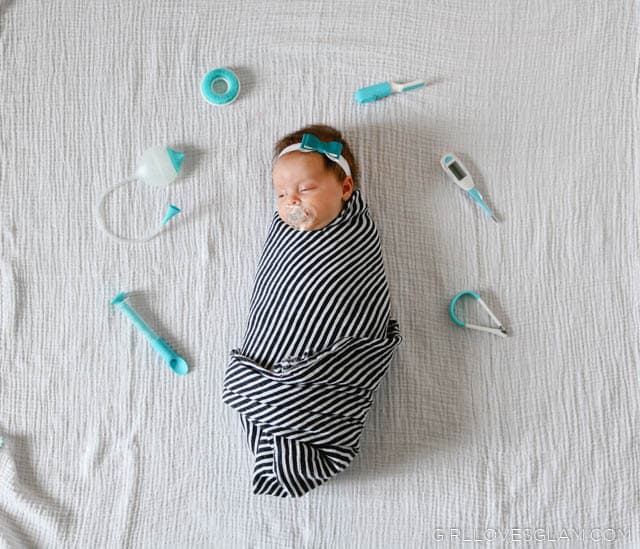 Head to Target or the Boon website to grab the Boon CARE Health & Grooming Kit for yourself and rest easy knowing you have the essential tools you need!
This is a sponsored post written by me on behalf of Boon.