This post was one that I wrote in 2013 and shared a few things that we had learned about prepping our house to sell. I was excited to share tips to do before selling your house but I had no idea how popular this post would get, or just how many great tips people would share in the comments.
I wanted to fix up the post a little and share some of the other tips that have been shared in the post as well to make this the holy grail of tips before selling your home. So although this post started with just 10 things to do before selling your house, this will have many more!
We put our house up for sale 2 1/2 weeks ago and boy have we learned a lot! Luckily, before listing it, I knew that there were a few things that we needed to do before we could do anything else. Once that list was all checked off, we listed our house and it has been non stop ever sense! We have had 9 showings and are hoping to find "the one" very soon! Here are a few things that I have learned that need to be done before listing your house.
Ten things to do before selling your house…
Tips for preparing your house to sell
1. Get rid of any extra furniture-
This means that any furniture that doesn't serve a real, functional purpose needs to go. It can be sold, or just in storage, but it needs to get out of the house. You want as much of your space shown as you can.
2. Hide the toys-
Before taking any listing photos or showing your house, hide the toys! Unless there is a designated area used as a playroom, toys need to be hidden. Buyers want the spaces they are looking at to feel fresh, clean, and grown up.
3. Open doors-
Be sure to open all of your interior doors before taking photos and showing your house. In photos, it helps the photos flow together so that the potential buyers can understand the layout of the home more easily. When showing, you don't want any big surprises. The potential buyers need to be able to easily walk from one room to the next.
4. Clean your doors-
This can be an easy place to forget to clean, but it is so important! When the doors are nice and wiped down, the overall feel of the entire house feels cleaner!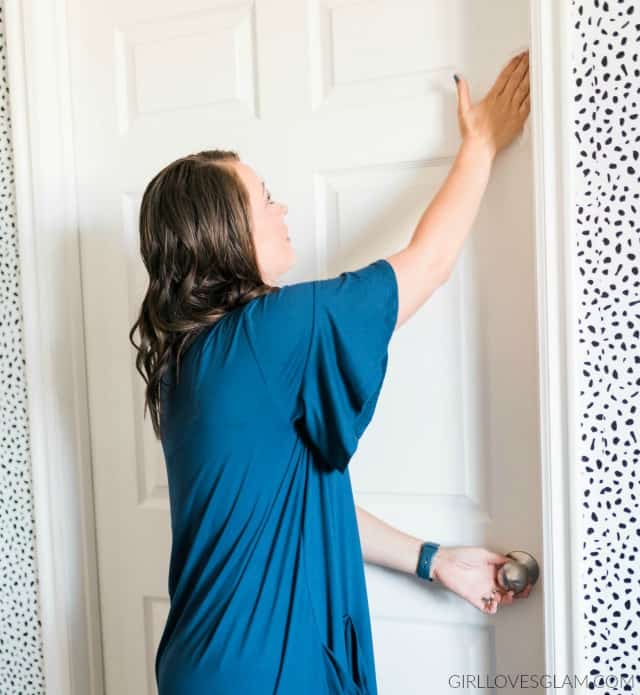 5. Turn on lights-
When showing your home, turn on all of the lights before you leave. This is especially the case if your house has light switches in strange places. The last thing you want the potential buyers to do, is search for your light switches. By having the lights on, it makes the home feel brighter and more cozy.
6. Good smells-
The smell of your home will be one of the very first things that the potential buyers register in their brains when looking at your home. Be sure it is a good smell! I really like to use an oil diffuser of some sort. I am a big fan of diffusing citrus oils because it makes the house SMELL clean.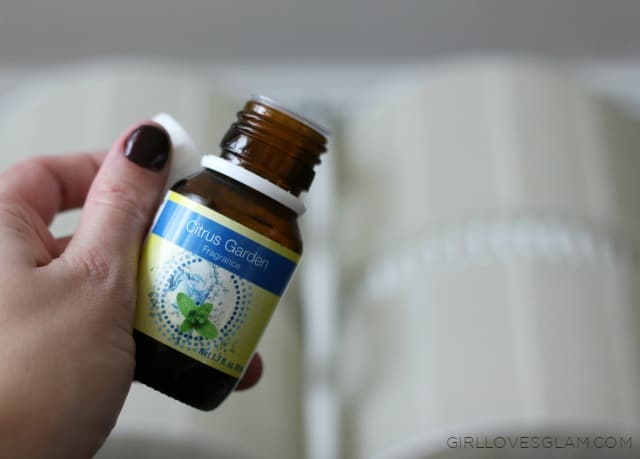 7. Take good photos-
Chances are, the first impression of your house will be by the photos that potential buyers will see on your listing. Make sure they are good! There are so many times I see pictures that have awkward angles that make the rooms look much smaller than they are.
There are also several listing photos out there with clutter all over the place! Potential buyers want to look at photos of a clean house. Pay attention to detail when taking photos.
8. Fix up the curb appeal-
This doesn't mean that your front yard needs an entire makeover, but make sure that it looks warm and inviting. Plant some flowers, fix your fence, and mow your lawn. It is the little things that really make a difference.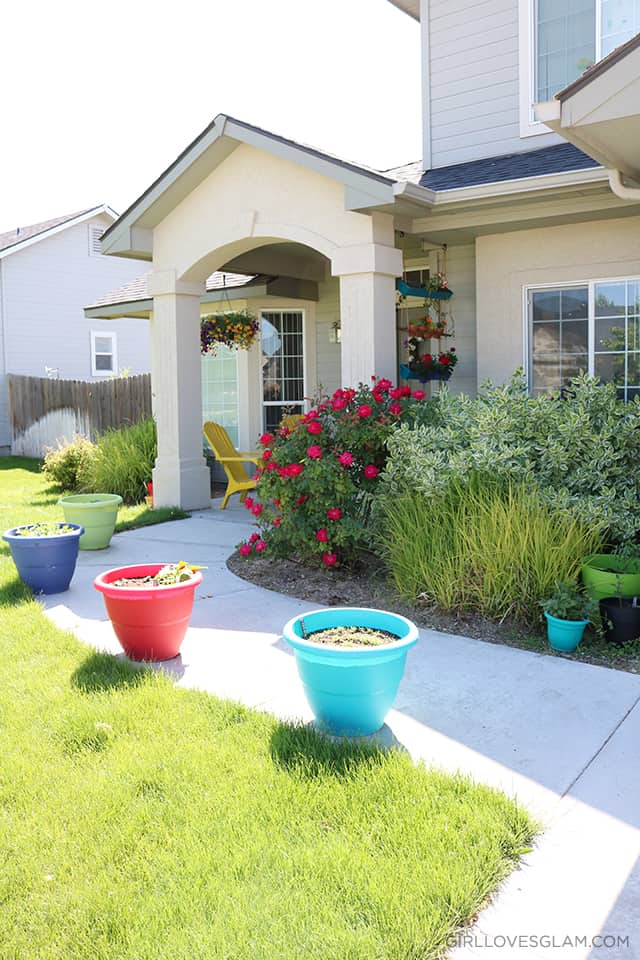 9. Clear off counter tops-
Nobody wants to look at clutter. Put your bread and bananas in the cupboard before your house is shown. You want potential buyers to feel like there is plenty of counter space. While you are at it, take down the cutter off of your fridge to make your kitchen feel fresh and clean.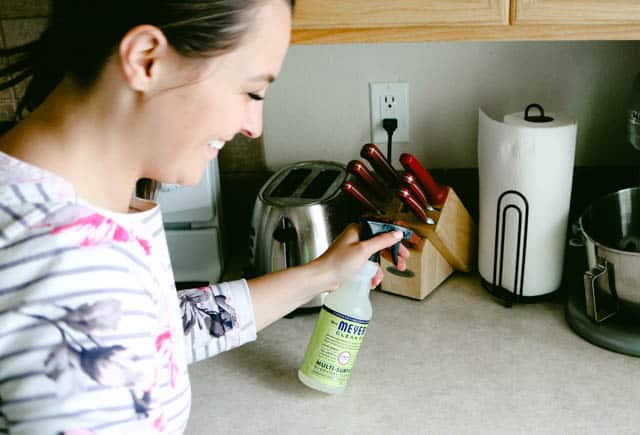 10. Clean your windows-
There is so much dirt, dust, and who knows what else that gets stuck to windows. Clean them inside and out. It is amazing to see how much more light comes through when the windows are clean. It makes the entire room feel cleaner too.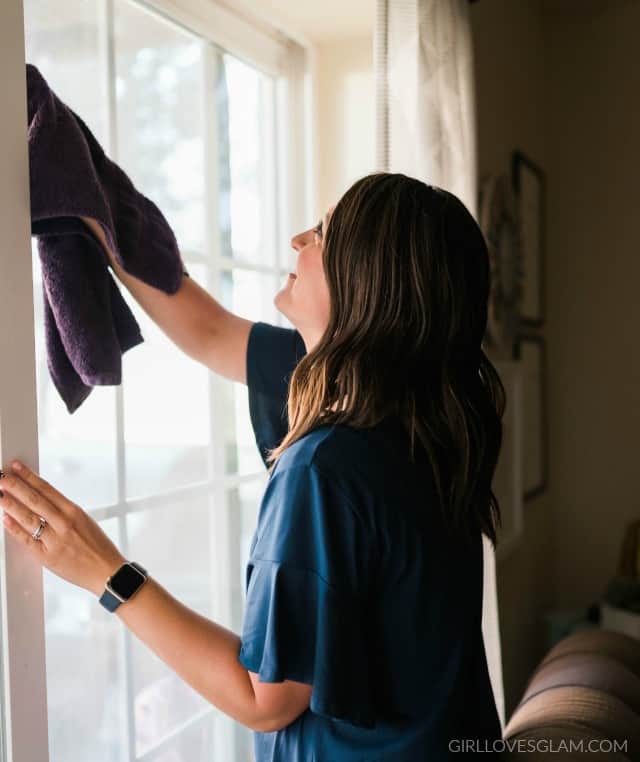 11. Remove most of your personal photos-
You want your buyers to be able to envision themselves in the home and it is a lot harder to do that when all they can see are photos of your family everywhere. You don't need to remove them ALL but do try to remove a good portion of them.
12. Put your toilet seats down-
Nobody wants to walk into a bathroom and instantly see the inside of a toilet. Gross!
13. Don't forget the fridge and dishwasher-
Buyers are going to take a look at the appliances that are included in the home. If you are selling the dishwasher, microwave, or fridge, make sure they are clean inside and out. You don't want a dirty dishwasher to be the reason someone doesn't buy your home.
14. Don't forget to dust-
Take care of the blinds, the ceiling fans, and the cobwebs in the corners. Nobody wants to see that!
15. Clear off the floor in your closet-
This shows buyers just how big the closet actually is.
16. Don't store appliances on the kitchen counter-
Take the toaster, coffee maker, etc off of the counter. The buyer won't be able to see how much counter space you have when it is covered in small appliances.
17. Take care of the garage-
Organize the garage, sweep, and make sure it looks nice. Don't ignore the garage!
Now go get to work at get that house of yours sold! Let's all pray that mine sells quickly! What are your house selling tips?
For even more ideas to get your life clean and organized, check out these awesome posts too!