PHOTO CREDIT: Cliq Photography by Ann. Find her on Facebook and Instagram @ann_cliqphotography
I love layering. It is totally one of the best parts about this time of year.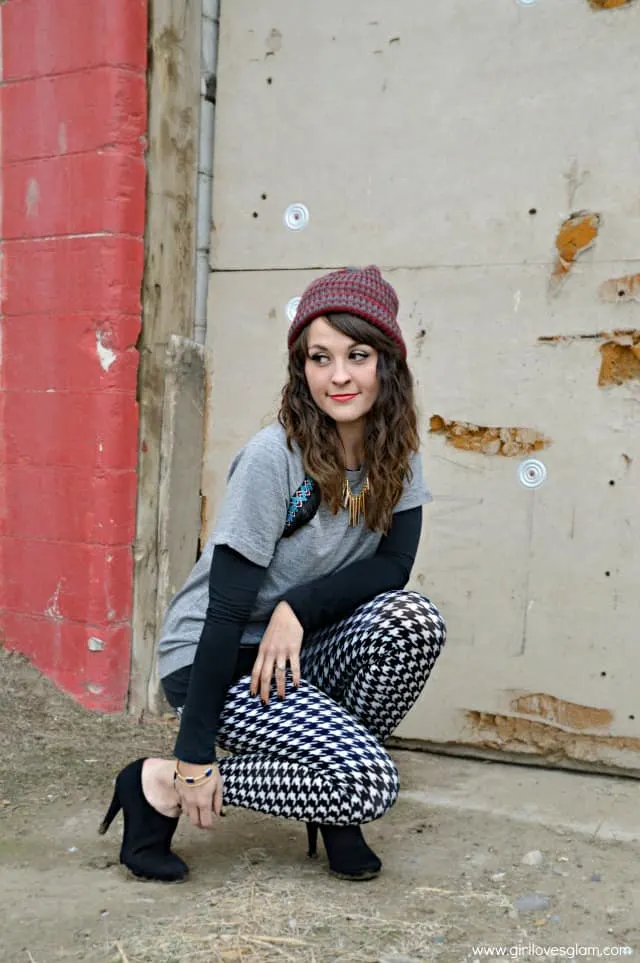 This outfit has quickly become one of my go to looks for just about anything. I love that it is comfortable enough to wear everyday. I can even put on a pair of combat boots to dress it down a little more, but the heels make it easy to wear in the evening too.
Basically, I'm obsessed.
I love printed leggings too. These houndstooth ones spoke to my little geometric print loving heart in all of the right ways. They are so easy to wear with just about anything. This top hides any imperfections I am trying to cover up in the stomach which is always a good thing too!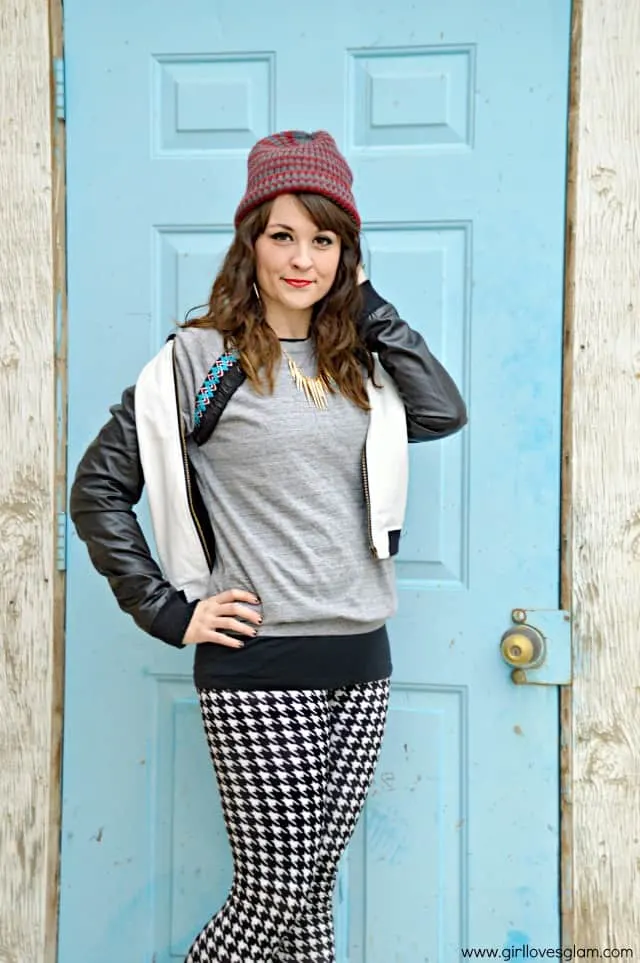 Hat: Old Navy | Necklace: Jewelry Wholesaler | Jacket: Marshall's | Gray top: Recycled Design | Black top: DownEast Basics | Leggings: Romwe | Shoes: Target
Now for a fun giveaway from Romwe! If you follow me on Instagram, you already know my obsession with all things Romwe! Right now they are having an epic Christmas sale that is seriously amazing. And I do mean AMAZING! Their prices are already good so when there is a sale, it is even better! Check out the sale here.
Romwe is giving 2 lucky readers a $30 gift card to their store!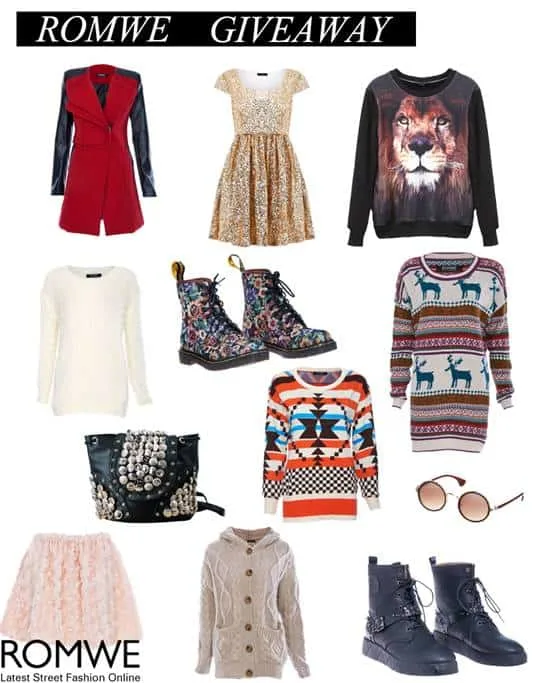 To enter, all you have to do is leave a comment under your favorite item in the collection HERE and come back and tell me what item you commented on!
Giveaway will end at midnight MST on December 23!