It's Wednesday! It's Wednesday! I am excited to show you the Conair curling iron and got to review and I realized that I haven't done a What I Wore post in a while because of the Summer Fun Series last month. I thought I would update you on what I have been wearing lately. I usually dress a little more casually during the summer. I like to feel comfortable and not get so hot when I am out and about.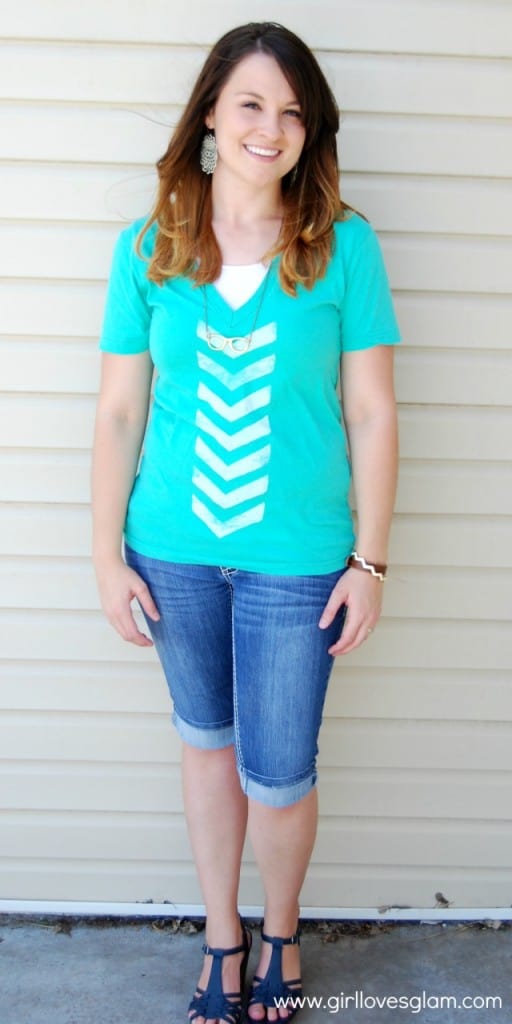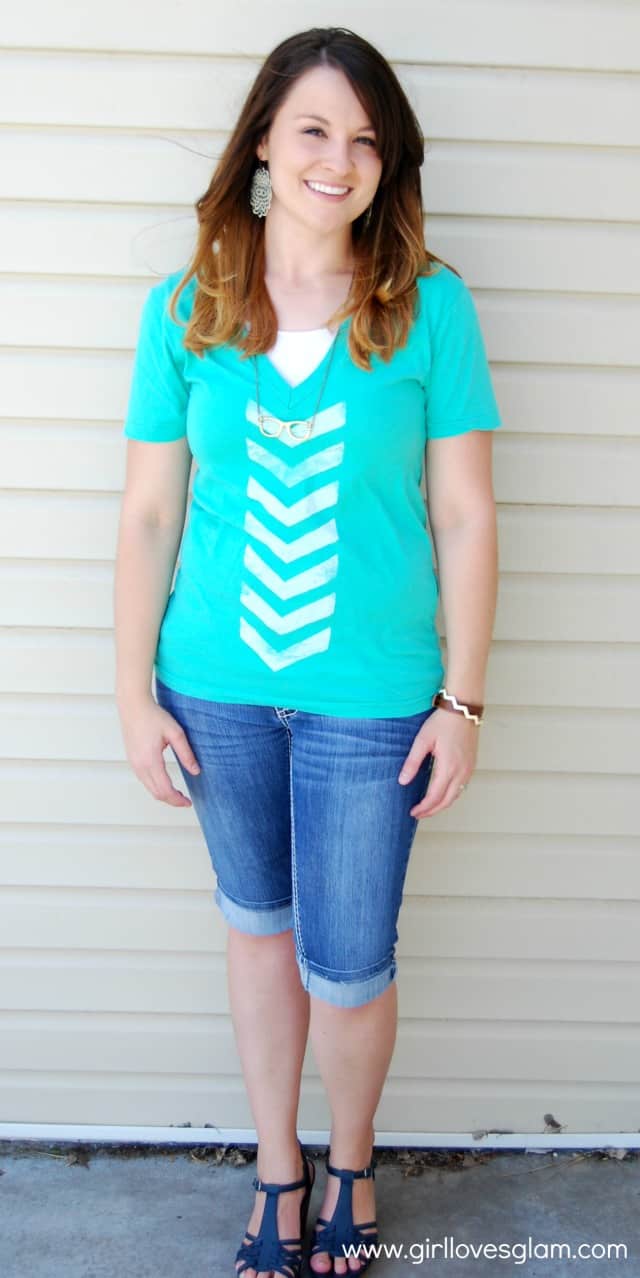 Top: The Printed Pallete | Undershirt: DownEast | Earrings: Hoopla Earings | Necklace: Handmade | Leather bracelet: One Little Belt | Chevron bangle: Sassy Steals Shorts: Recessionista | Shoes: Old Navy
Did you notice my hair? It is different! It is curled! This rarely happens because I have natural curly hair. If my hair is curly, it is usually just because I leave my natural curl, but I was given a Conair curling iron to try out. I was really excited to try out the look that everyone else seems to be embracing where the ends of your hair are curly/wavy. I have to say, I love it! It was totally worth straightening my hair first for the look I got. Want to know the best part about this curling iron?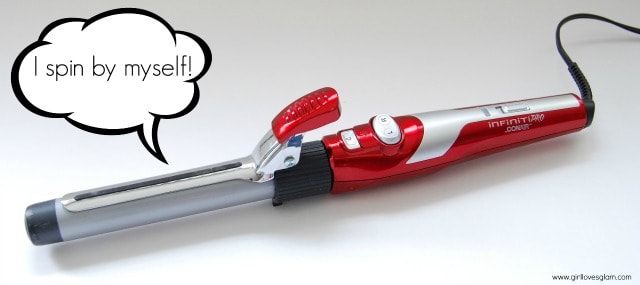 It freakin' spins by itself! It is AWESOME! It is called the Conair Infiniti Pro and it rocks my world. It is really cool because you just click a button to tell it what direction to spin and it spins for you. You don't have to put your arms and hands in awkward angles anymore while you are curling your hair.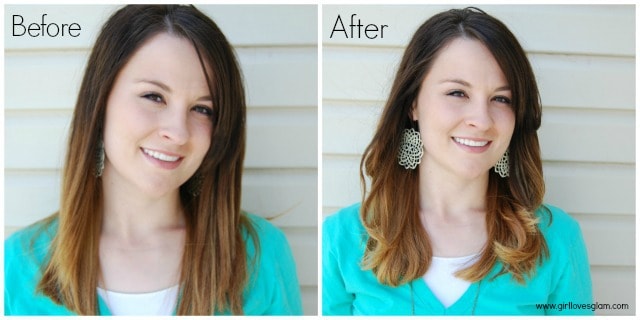 Here's what my hair looked like before and after. I like the subtle curls that I got. I took large pieces of hair when I was curling so that the curls would be bigger. Conair is giving away a few of their awesome products to one lucky reader too! One reader will receive a Carbon Smooth Extra Large Thermal Brush and the Adjustacurl Self Grip Rollers! This prize is valued at $24.99. Use the Rafflecopter widget below to enter the Conair giveaway! Good luck!
I was given Conair products to review for this post, but was not compensated in any other way. All opinions are 100% my own.