The LAST day of our 12 Days of Holiday Giveaways is finally here! I am so excited about this last giveaway, the Silhouette Mint custom stamp machine!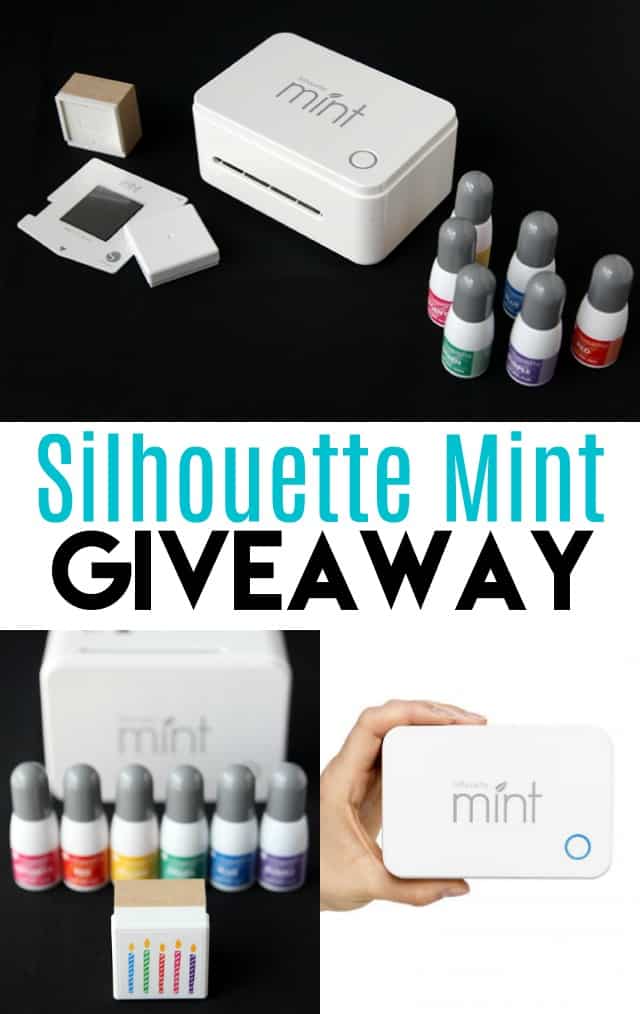 The Silhouette Mint is a pretty incredible tool! I have one coming and I can't even wait to get my hands on it and start creating custom stamps for it! I have a few ideas for some stamps for my Color Street business and for my planner to keep my life a little more organized next year. You can design any kind of stamp and the mint can create it for you! I found some really fun projects that I have made me really excited to get started!
The tutorial on the Crafts Unleashed blog makes the Silhouette Mint look really user friendly, so that is a major bonus! I also love that you can make a multi colored stamp. This candle stamp on the Silhouette Blog is so cute and is perfect to mark birthdays on a calendar!
One lucky reader is going to take home their very own Silhouette Mint so that they can make their own custom stamps! To enter to win, use the Rafflecopter widget below. Good luck!