This is a sponsored post written by me on behalf of Surprize by Stride Rite. All opinions are 100% mine.
Zoey has been able to walk for about a month now, but it wasn't until the last week that she has decided to walk everywhere! Now her busy little feet don't stop moving! With the second child, she is constantly wearing hand-me-downs from her older sister, but the shoes that her older sister wore at this stage of her life were totally trashed! New walkers want to do nothing but walk and they are actually pretty hard on their little shoes, especially if they aren't very well made. Thankfully, I have learned over the years what brands of shoes I can count on.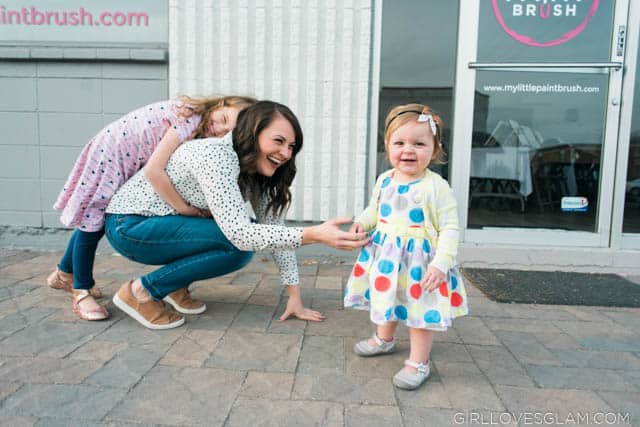 With as much walking as she does and the amount of different terrain that she seems to venture in, I thought it was important to get her some quality shoes. I wanted shoes that were made for walking, literally! We have been big fans of Surprize by Stride Rite with my older daughter and knew that I didn't need to look any further than Target to carry on the tradition. We weren't introduced to Surprize by Stride Rite until my oldest was 2 1/2 years old, so I was excited to be able to get Zoey some nice shoes earlier on so that she could walk in shoes that wouldn't be working against her.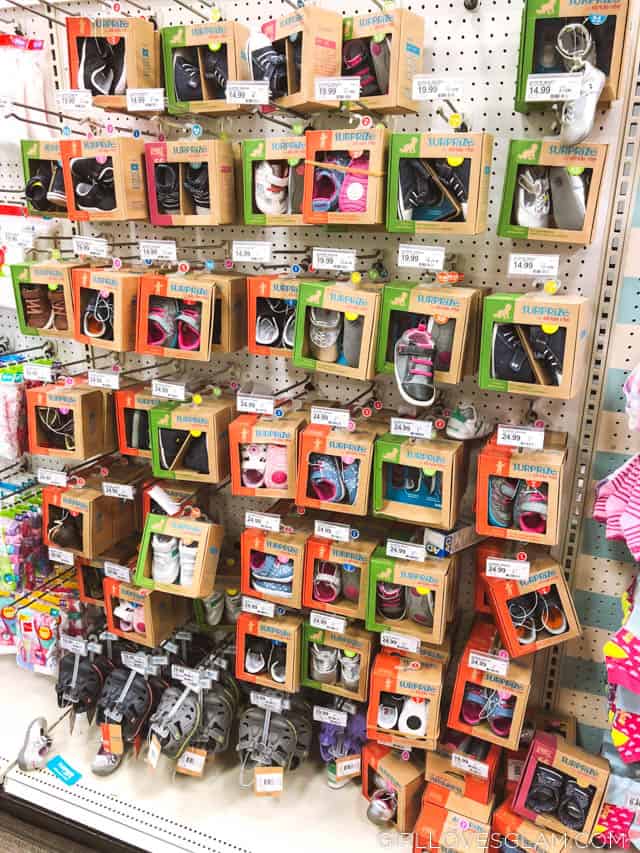 I love that there are so many Surprize by Stride Rite options for infants. They have them marked for the different stages that a baby is in. I love that I could just go to the Infants section of the store and see all of the options in one spot. Each box is clearly labeled for the stage that your baby is in. There are several style options for each stage and for both boys and girls. They aren't just durable shoes, they are stylish too!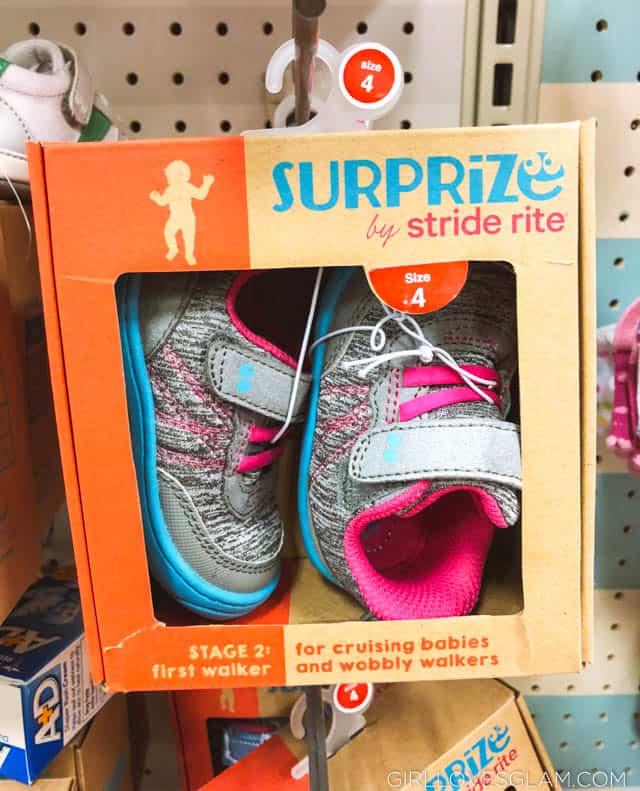 We were only looking at the orange boxes for Stage 2: First Walker. I loved these little sneakers, but they didn't have the right size and I will definitely be ordering them online! We went with an option that Zoey could wear with a casual outfit, a spring dress, or even to church! I love that this style is neutral enough for her to wear with literally every item in her closet!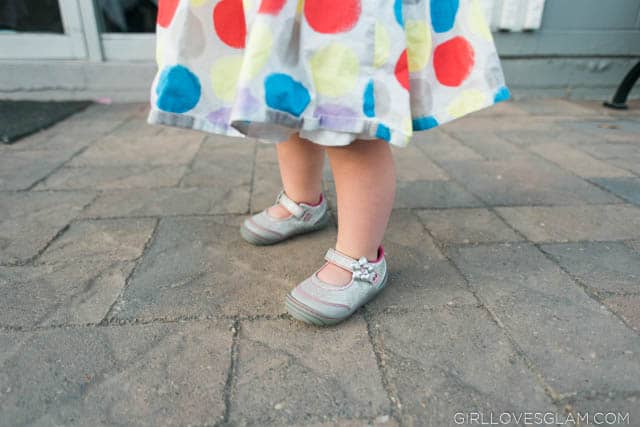 These shoes fit her so well and are easy to put on her feet. They are made with Anti-Stink Lining, so we don't have to worry about putting socks on with them. The rounded toes and traction pods are made to reduce falls and tumbles. This is so important with my little wobbly walker! They are also made with a Memory Foam footbed and flexible outsoles to fit shape and movement of her feet. I love that they have pretty much thought of everything that a new walker needs in a shoe!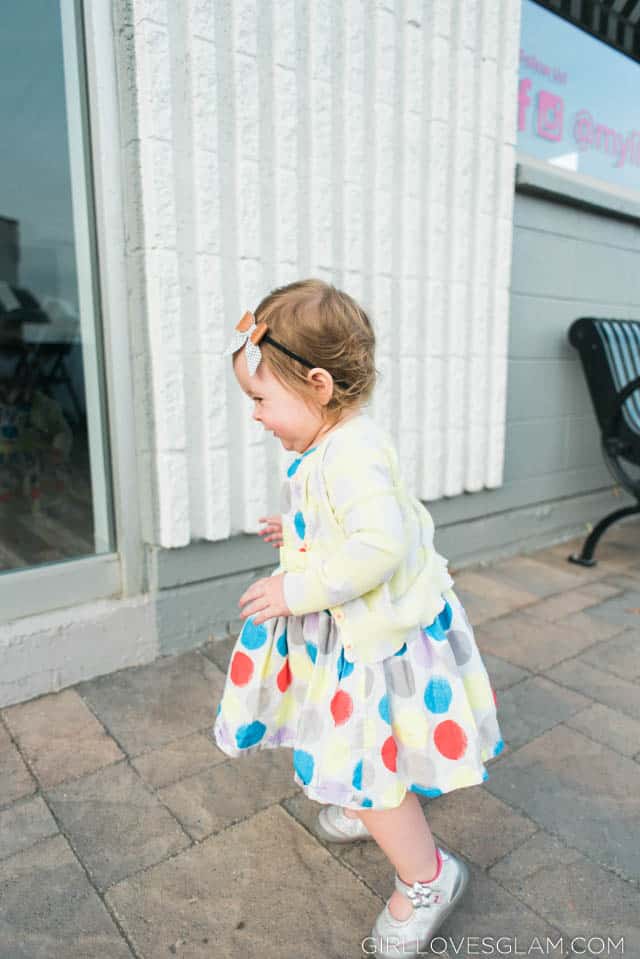 Surprize by Stride Rite shoes are available online and in Target stores. These would make incredible baby gifts or first birthday gifts, if you are looking to be the coolest gift giver at the party! I highly recommend them! We have really loved them for both of my girls!