This link contains an affiliate link.
It has been party central at our house for the last few weeks. Just when Christmas and New Years is over, it turns into birthday season around these parts! The first birthday of the season this year was the two year old birthday! For some reason, I think the rest of the parties after this will be less than a fraction of how epic this party was. I guess that's what we get as we turn to adulthood!
While I was in the beginning stages of planning, I couldn't decide what theme to really go with because this two year old loves so many different things! I was almost certain we would need an Elmo, Jake and the Neverland Pirates, Sophia the First, La La Loopsy, Mickey Mouse party! I decided to go ahead with the Sesame Street theme because Elmo really was her first love. I didn't have much time to plan her party and thought I would be able to work with primary colors the easiest.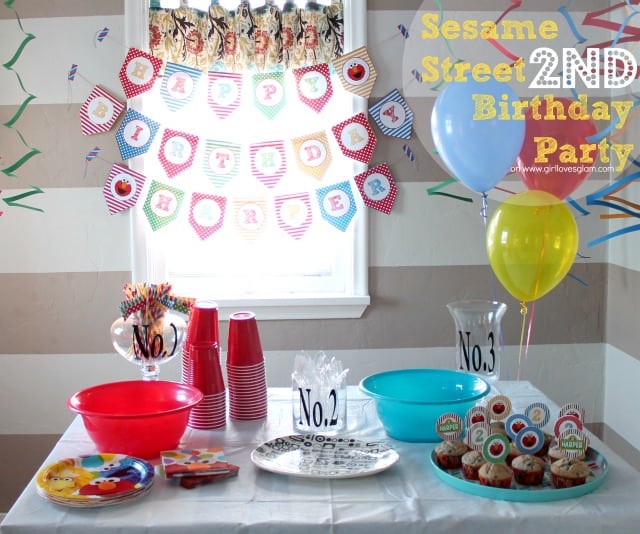 I started hunting for the perfect set of Sesame Street printables that I could use for the party and absolutely fell in love with the designs of Mimi's Dollhouse! They seemed more realistic than any other Sesame Street printables that I could find!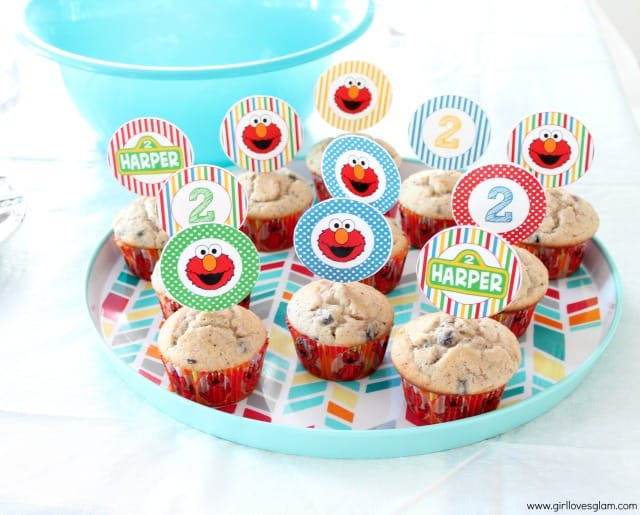 She has thought of absolutely every detail with her printables. I used only a fraction of what she had offered in her Sesame Street Party Collection. She has everything from invitations, to banners, to party circles, to thank you cards, welcome signs, tented labels, straw flags, etc. When I say she has thought of everything, I mean it!
We decided to have a Sesame Street PJ Breakfast Party instead of a typical birthday party because it was on a Saturday and we wanted people to be able to get on with their day and to still be able to spend some time celebrating with us. It was a huge success! I couldn't believe how many moms expressed their gratitude for having the party at 10 am! We served Elmo pancakes, yogurt, juice, muffins, and eggs. There was something for every eater there!
Now for a photo journey through the party.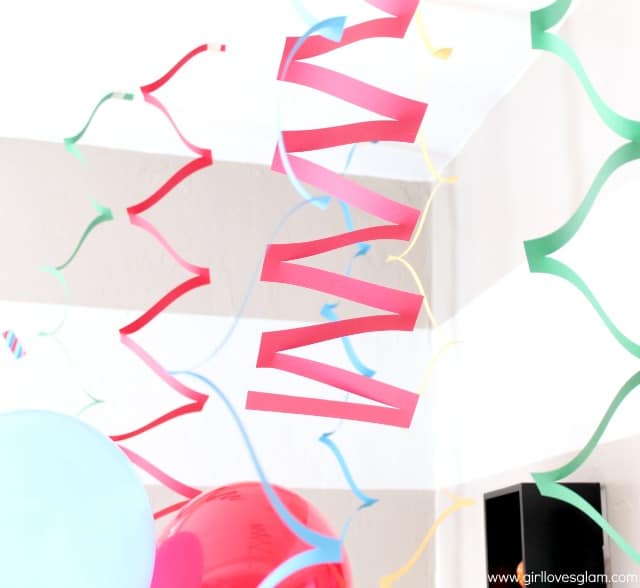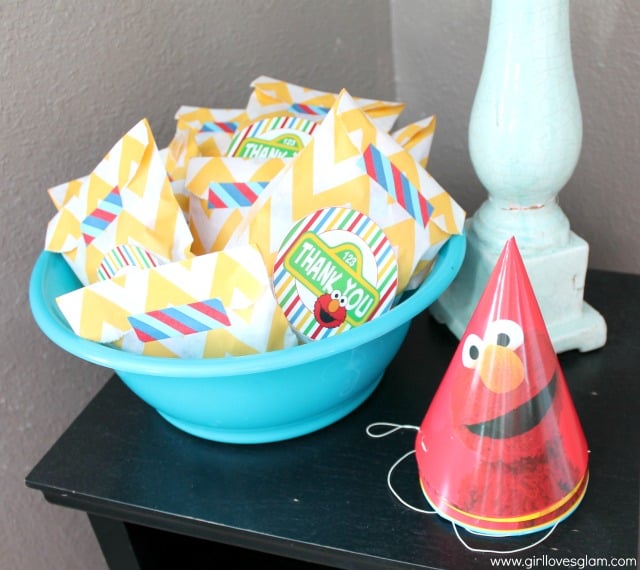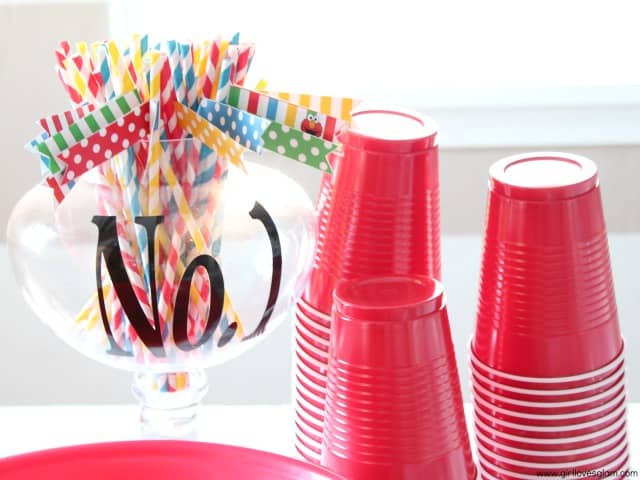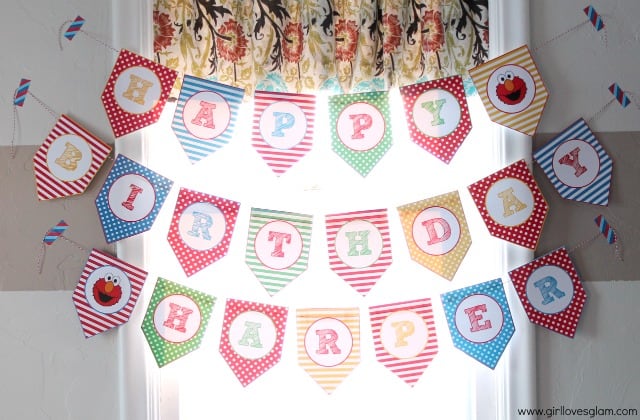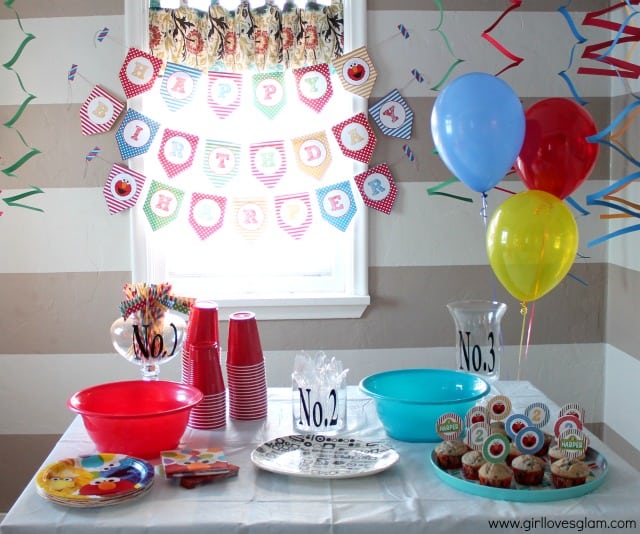 This next photo is probably my favorite decoration of all of them, and ironically, it was probably the easiest too! I got some tissue paper party fan decorations and put eyes on them to create simple Sesame Street characters. I chose to stick with Elmo and Cookie Monster because they are the birthday girl's favorites! You can get some of these here!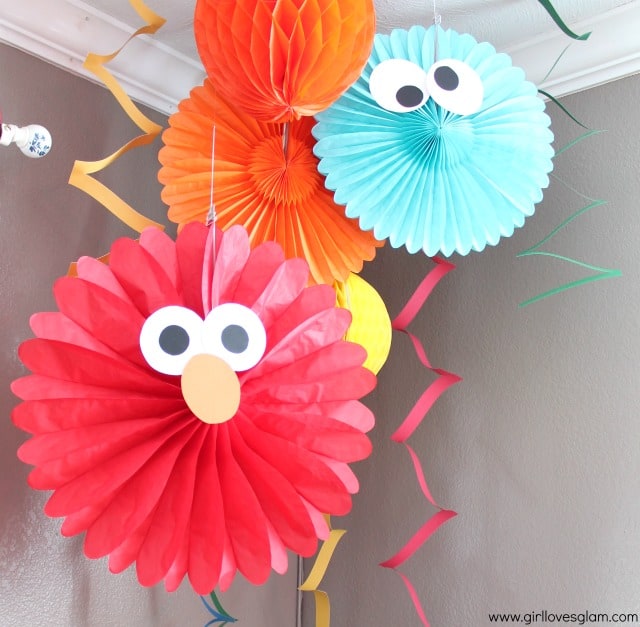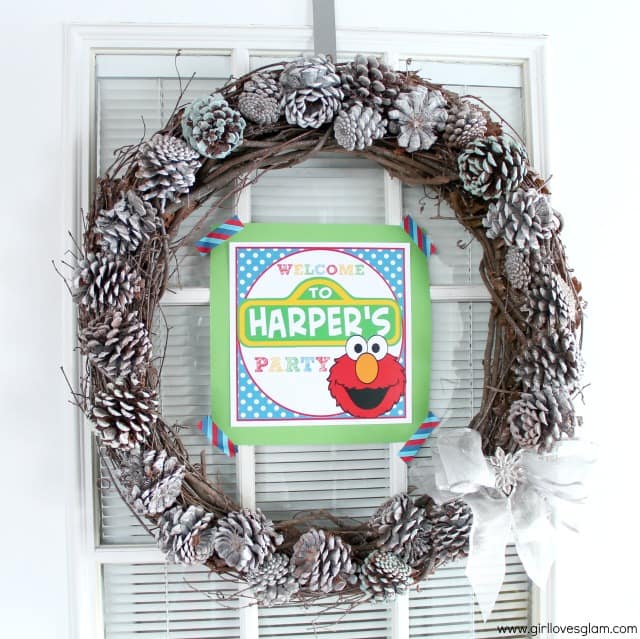 I cut out a giant red Elmo with butcher paper and we played pin the nose on Elmo too. It was the perfect little game for toddlers.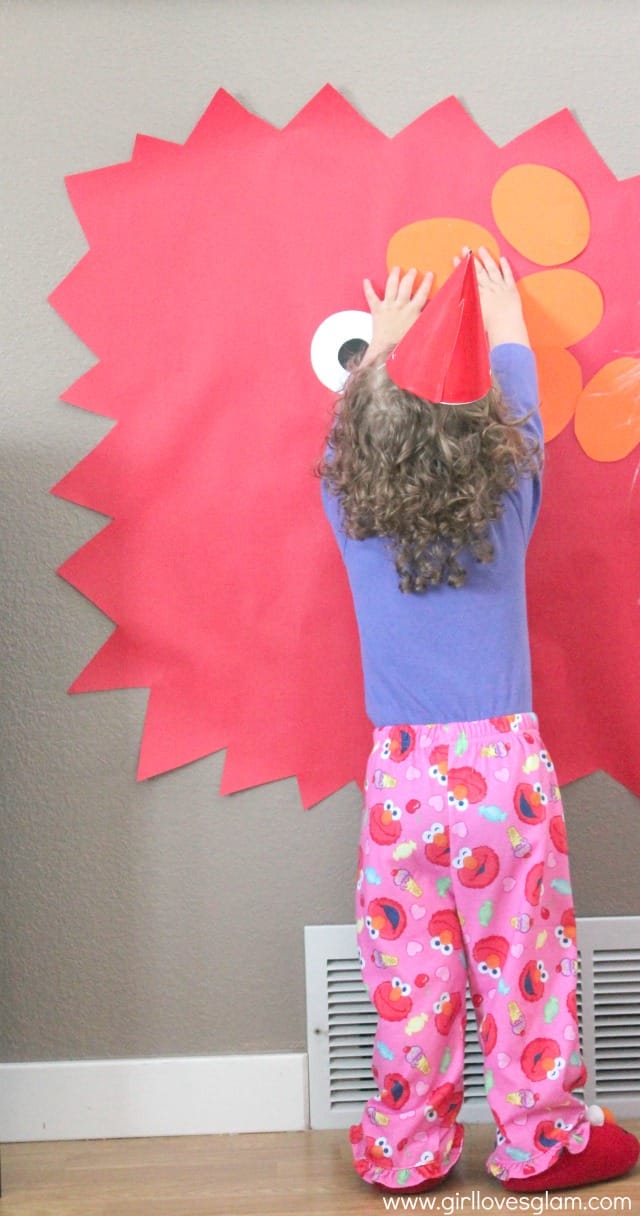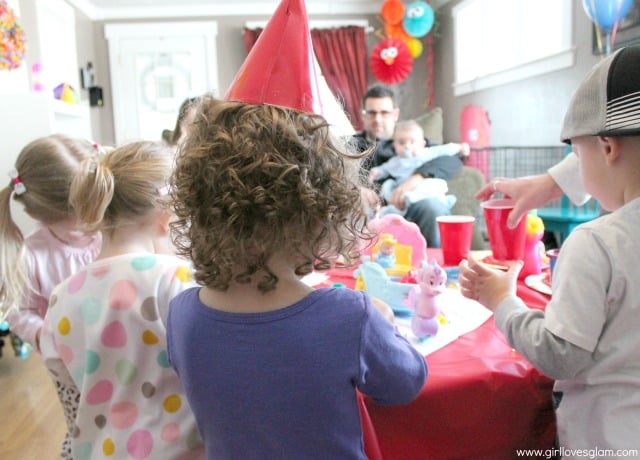 After the partying was all said and done, it was fun to just sit back and enjoy all of the Elmo goodness with my newly turned two year old.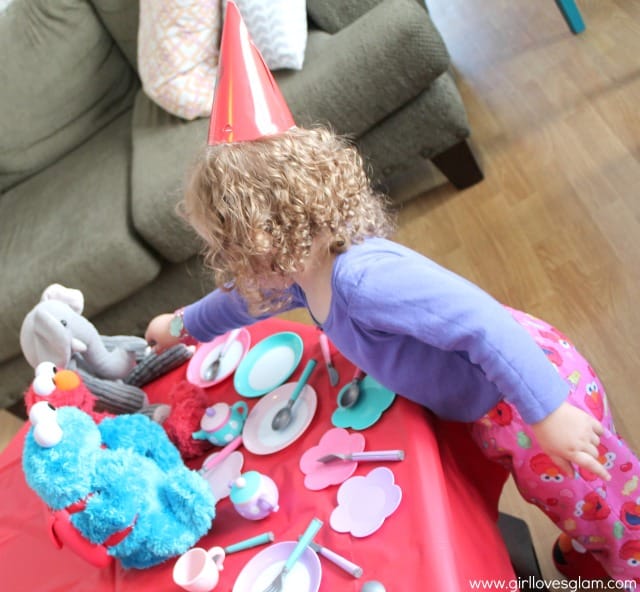 If you are planning any sort of party coming up, you HAVE to check out Mimi's Dollhouse! Her prices are totally reasonable and you won't find the quality that she offers anywhere else!
Check out her website HERE or like her on Facebook HERE.
The files for the printables were complimentary, but all thoughts and opinions are my own.