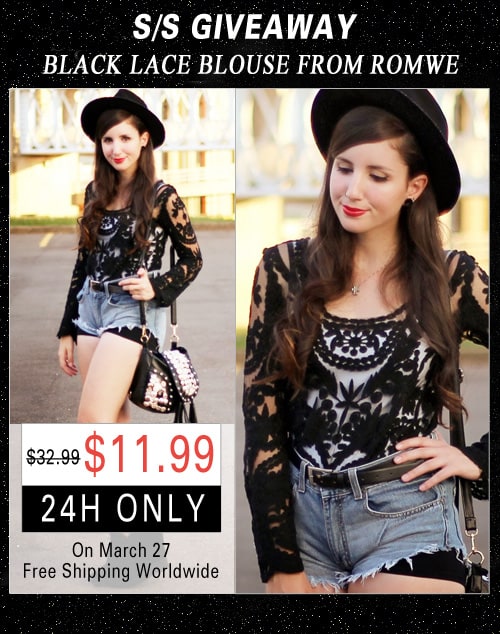 Romwe has an awesome deal on this black lace shirt tomorrow and to celebrate, they are giving one away to one of you lucky readers! The shirt will be $11.99 and in addition to that deal, you can take 10% off when you use the coupon code 10offblacklace when you buy it on March 27th!
To enter…
1. Add a comment to show your love at product page : http://www.romwe.com/romwe-hollowout-lace-crochet-black-blouse-p-66057.html
2. Leave a comment following this poster too.
1 winner will be picked on March 31st at midnight MST!