This is a sponsored post written by me on behalf of Chobani. All opinions are 100% mine.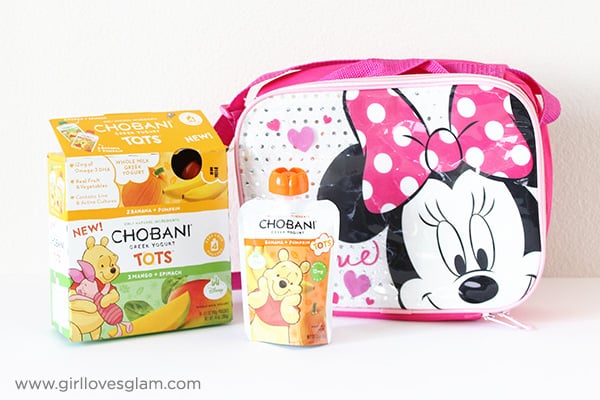 Packing a lunch can be hard! I remember once dreaming about the day that I could pack a perfectly cute lunch for my kids, how they would have love notes and be packed with healthy food my children would be excited to eat. Who am I kidding? When real life set in, I realized that that isn't how packing lunch goes at all! My daughter isn't even in school yet, but we like to pack lunches for play dates, dance class, or even when we just know we will be out running errands all day. I would spend a lot of time packing her lunch and she wouldn't eat it! I would get so frustrated. Now I know a few quick things that I can pack and I know that she will actually eat!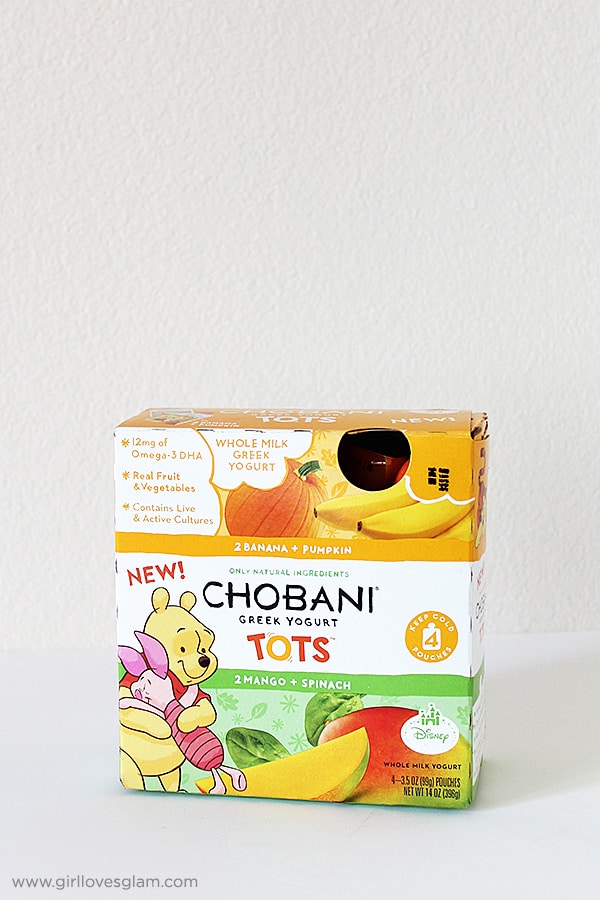 These Chobani Tots Greek Yogurt and the Chobani Kids Greek Yogurt have been total lifesavers! They taste good enough for kids to devour, they are packed with healthy goodness, and they have favorite characters on them. They now feature Disney characters in partnership with The Walt Disney Company's Magic of Healthy Living Initiative. They contain real fruits and vegetables and nothing artificial! That just isn't common for food targeted to children these days and it is so refreshing to see. They also all contain less than 5% lactose, are gluten-free, and have live and active cultures and probiotics for any children who have to watch for those particular eating requirements. They are so easy to grab and put in a lunch box!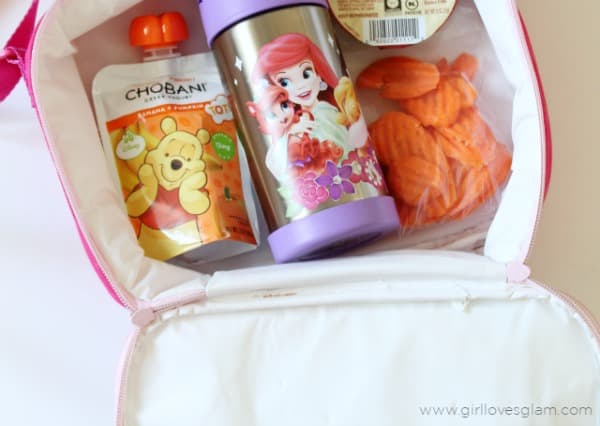 When I am packing a quick lunch, I have a few things that I pretty much always grab. I pack a water bottle, hummus, carrots to dip in the hummus, string cheese, Chobani Kids or Chobani Tots Greek Yogurt, and sometimes pepperoni. This gives enough flavor variety to keep my daughter happy and it is pretty healthy too! The Chobani Tots Greek Yogurt pouches are designed for babies beginning at 6 months, but my three year old loves them too. She loves the Chobani Kids Tubes as well because she loves the variety of flavors they come in. Flavors include strawberry, banana, mixed berry, and watermelon.
Find more Chobani Kids Savings too!
What healthy foods do you like to include in your child's lunch?