Use coupon code glam15 when you order from NuZest to receive 10% off!
The high for the next few days is supposed to be 28 degrees. 28 DEGREES people! When I wake up, there is nothing better than to have a delicious cup of hot chocolate to warm up my body from the inside out. I thought that this was the perfect way, until I realized how much better it really could get. Why not turn my hot chocolate into something that is filling and even more delicious?! Enter, my NuZest chocolate protein powder.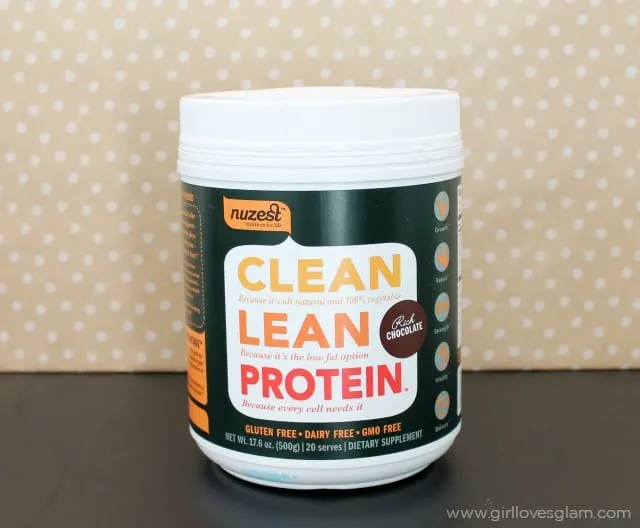 This stuff is good! It is 100% vegetable and full of the goodness that you need! Here is the best part… it is delicious! It is the perfect base for my pumpkin spice protein hot chocolate! I am shocked at how long it keeps me full and it warms me right up in the mornings. I don't feel like I am having something healthy at all. It totally tastes like a treat!
Pumpkin Spice Protein Hot Chocolate
Author:
Ingredients
1 Cup Almond Milk
2 Tbsp Sugar Free Pumpkin Spice Coffee Creamer
1 Serving NuZest Chocolate Protein powder
Instructions
Mix all ingredients in a mug and heat for 2 minutes.
I have tried more protein powders in my lifetime than I can even remember. Some have been better than others, but none of them have been perfect. It seems like the ones that taste good, are full of ingredients that aren't so good for you. That is why I have really loved NuZest! It tastes really good and it is full of healthy ingredients so you don't have to worry about packing your body full of shady ingredients. If you would like to try NuZest for yourself, you can use the exclusive coupon code, glam15 to receive a 10% off discount and free shipping! NuZest is celebrating this delicious hot chocolate with a giveaway! There will be two lucky winners, so use the Rafflecopter widget below to enter! Good luck!