Disclosure: This post was sponsored by H&M through their partnership with POPSUGAR Select. While I was compensated to write a post about gift guides, all opinions are my own.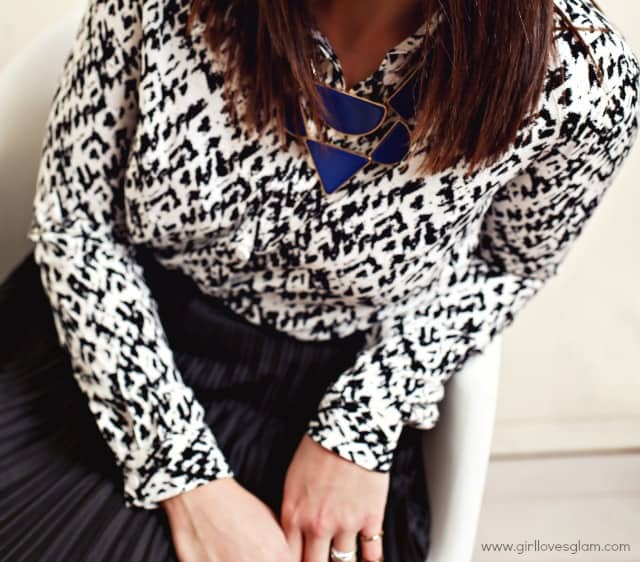 The holiday season is such a magic time of year. All of the gift giving and parties are enough to make anyone's holiday loving heart just want to burst over the excitement and joy! I love that it has become a tradition for adults to have holiday parties that are for adults only. Not that anything really crazy happens at any holiday parties I attend, but I love the opportunity to dress up a little and have conversations about things other than princesses and the potty.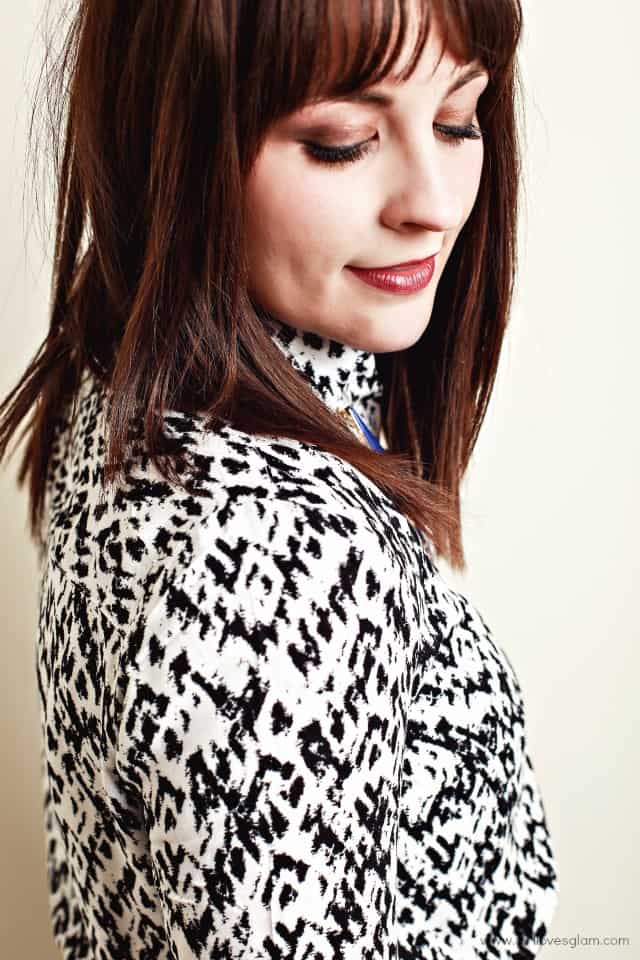 Whenever I get dressed up, I still think it is important to find items that I will wear again and that can be worn in several different ways. I found this entire outfit at H&M which is even better because they are pieces that look fabulous, but don't completely break the bank either. Their winter collection is amazing!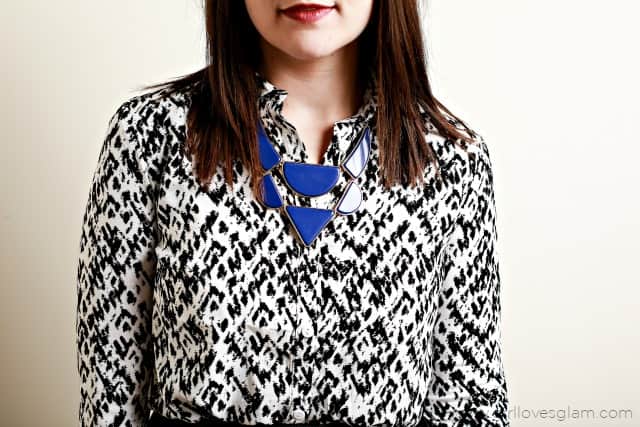 I love dressing up for holiday parties without it looking so "holiday". I enjoy choosing non traditional holiday colors so that I don't feel like I am a walking Christmas tree or anything. This outfit feels chic, modern, and full of pieces that can be worn time and time again throughout the season. This long-sleeved blouse is just everything! I can't wait to wear it paired with jeans and other fun colors. Speaking of colors, could you just die for this amazing statement necklace? I love all of the jewel tones that are so popular this season and could not leave the store without this beauty. I find myself buying jewelry every time I go to H&M. They have such a great selection. This necklace isn't listed on their site, but you can find all of their necklaces HERE.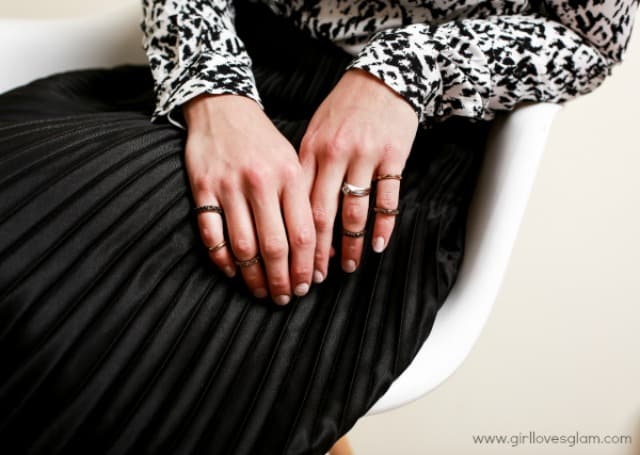 I have been on the hunt for the perfect pleated skirt for quite some time now and I finally found it! Nothing says holiday to me like a fabulous pleated skirt! This one isn't currently listed on their site, but THIS one and THIS one are similar! Let's not forget the rings. I love all of the stacking rings that are so popular right now. It is rare that I get to wear jewelry and keep all of it on, without sharing with my daughter. For the holiday parties, I am embracing all of the jewelry I can get! You can find these rings HERE.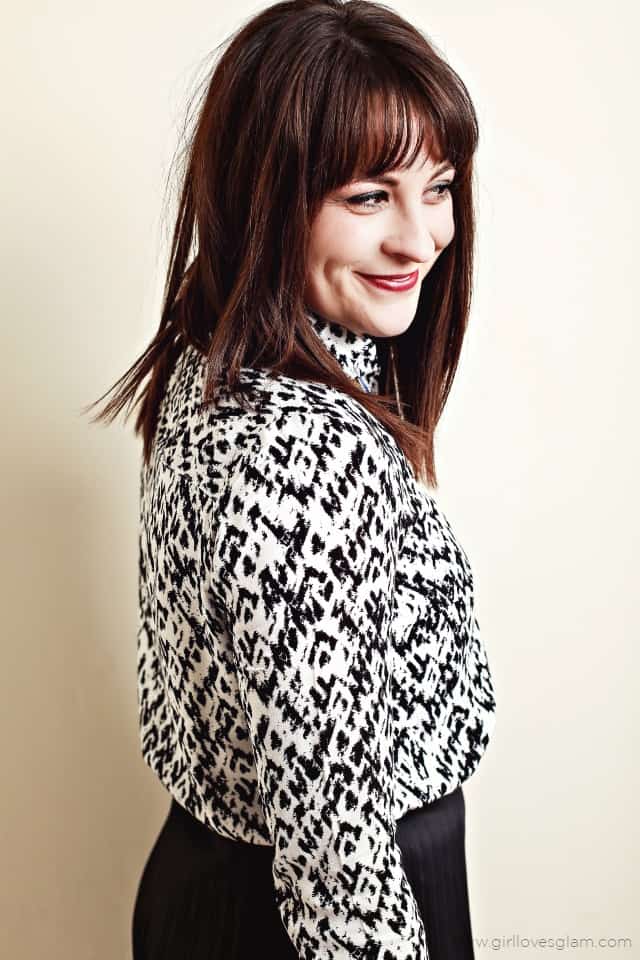 In the end, I think your holiday outfits need to be all about you! Embrace the trends you have been dying to try out, but haven't because of your schedule, children, or whatever the reason has been. Consider it a little gift to yourself!
Speaking of gifts, H&M is full of fabulous gifts for yourself, your husband, kids, best friend, sister, brother, cousin, anyone! I couldn't get over all of the great gift ideas I found while I was shopping for my holiday party outfit. I have a lot of women in my life that I have to shop for. I love giving gifts and make sure to not only give them to my family, but my friends too! Here are a few of my favorite gift ideas for any woman on your list! The best part is that they are all under $50! Many of them are WAY under $50!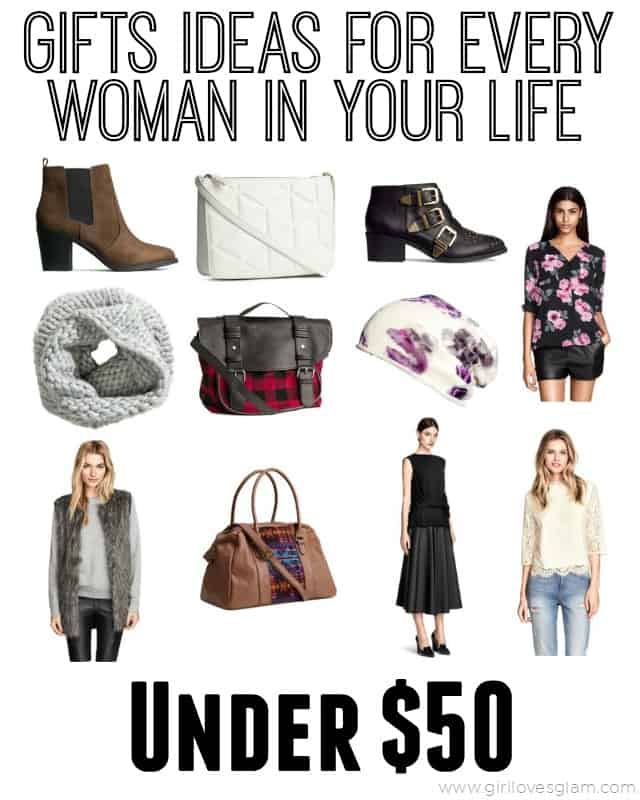 Ankle Boots | Shoulder Bag | Studded Ankle Boots | V-neck Blouse | Chunky-knit Tube Scarf | Plaid Messenger Bag | Knit Hat | Knit Vest | Small Weekend Bag | Wide Cut Skirt | Lace Blouse
You can find even more great gift ideas on my Pinterest board, Gift Giving Guide with H&M!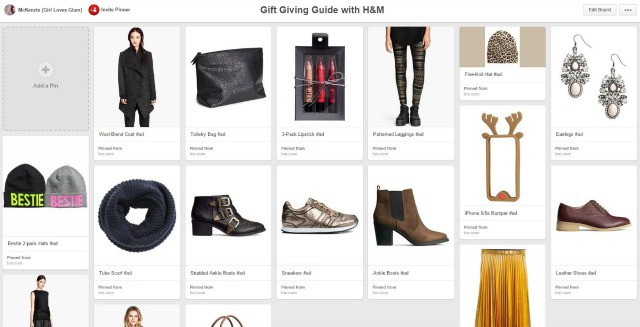 What are you wearing for your holiday parties this year? What are you giving all of the special women in your life?