After posting about my daughter's Minnie Mouse birthday party earlier this year, I realized that I didn't ever post anything about the Minnie Mouse party favors that I gave out at it. They were super easy to make and a huge hit!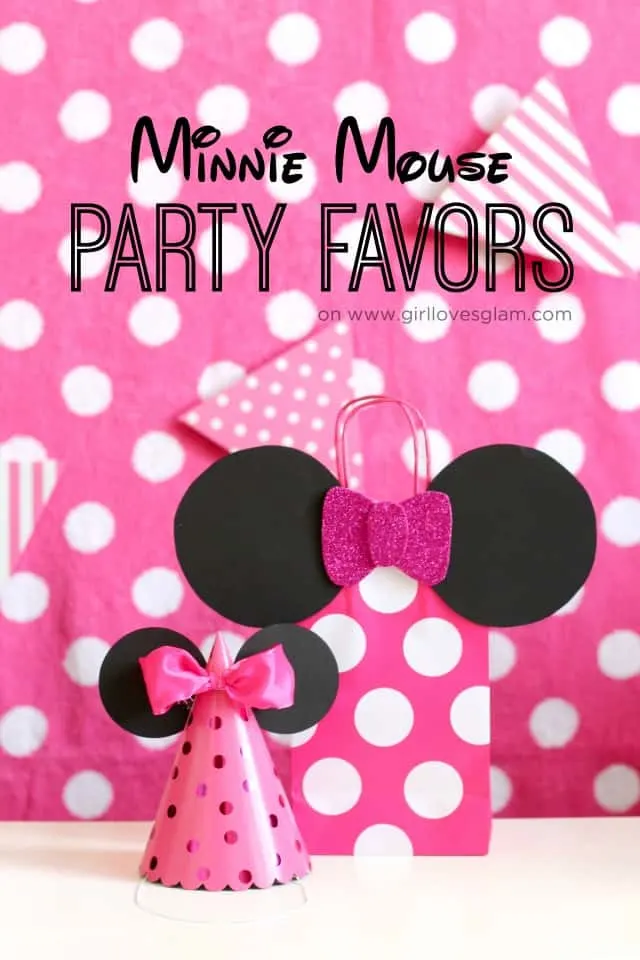 First up are these adorable Minnie Mouse party hats. What little girl wouldn't want to feel like Minnie Mouse while she is wearing a party hat?!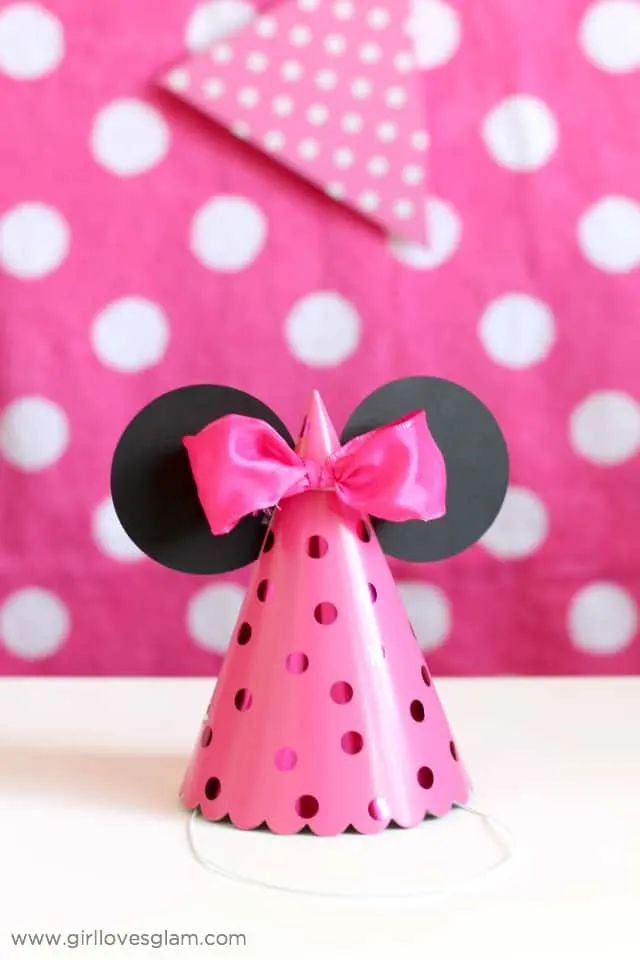 Here is what you will need…
(Affiliate links included)
Pink party hats (these could be with or without polka dots. You could add stickers or paper circles to make the polka dots.) These are a little cheaper, but an add on item.
Tape
Hot glue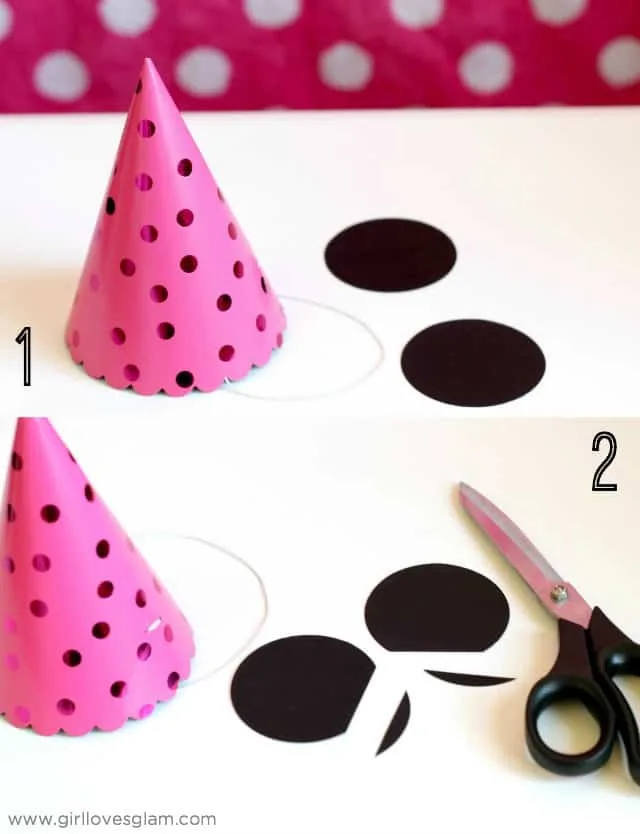 Cut circles out of the black cardstock.
Trim part of the circles off.
Tape the circles onto either side of the hat.
Make a bow out of the ribbon and glue it between the ears.
These would be super simple to make as Mickey party hats as well! Get yourself some red party hats, put white circles on the hat like the buttons on his shorts, and add the ears!
Now for the Minnie Mouse party bags!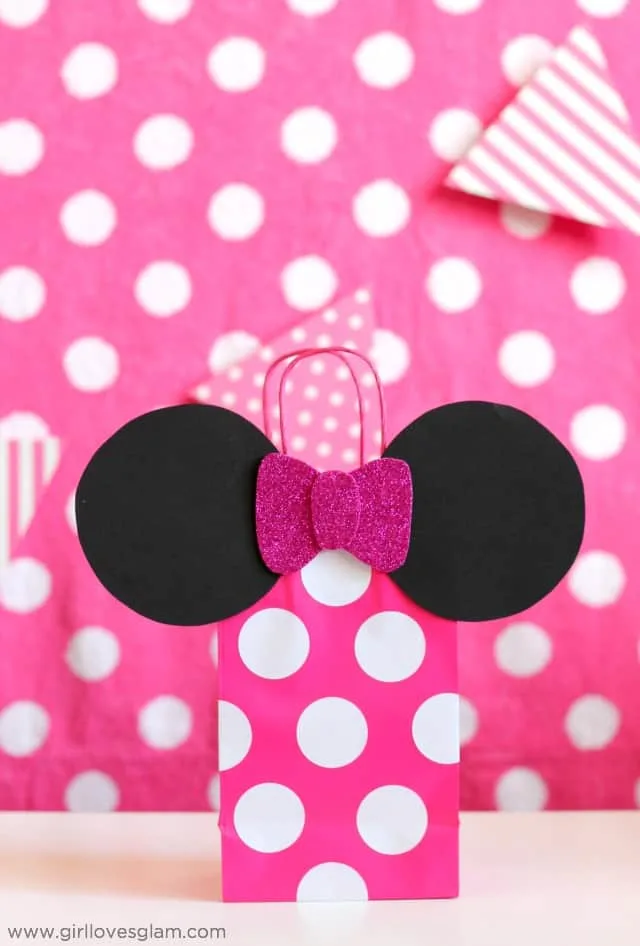 Here is what you need…
White label sheets (You don't need this if you find a polka dot bag)
Hole punch or craft cutting machine (You don't need this if you find a polka dot bag)
Hot Glue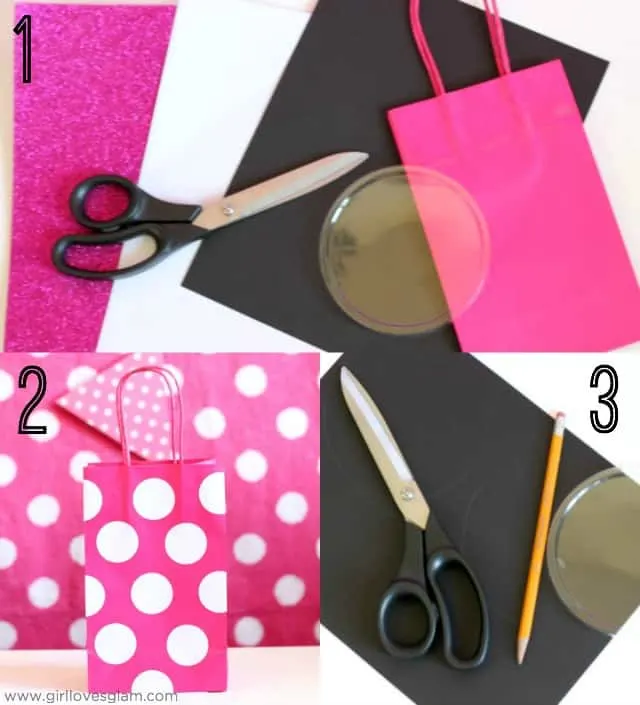 Cut out circles out of the label/sticker paper and stick them onto the bags.
Cut out circles out of the black cardstock paper. Glue them onto the bag.
Cut a bow shape out of the glitter foam sheet. Cut an oval shape out of the foam sheet too. Glue them onto the bag, between the circles.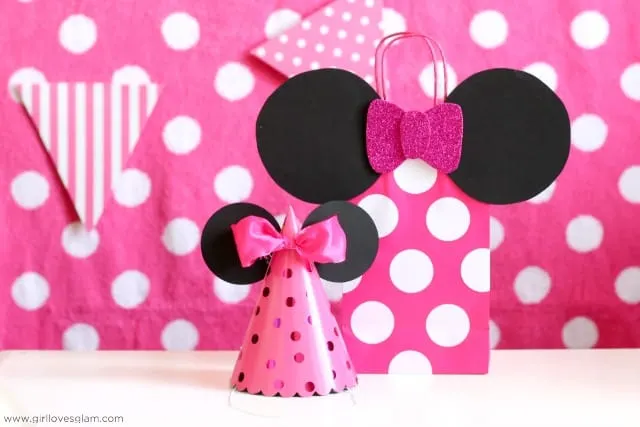 Fill up your bags with goodies that your party guests would love. I gave them little coloring books, crayons, pink suckers, pink dress up jewelry, bubbles, and they put their bows they made at the party in the bags too!
If you are looking for the best prices on Disneyland tickets and even discounted tickets for Character dining, definitely get your tickets from Getaway Today! They have saved us lots of money on Disney vacations! If you book a Southern California vacation, you can use the code GLG15 to get $10 off too!
Find all of the other party details and check out these other awesome Disney posts too!