Did you catch the first part to the living room makeover? Check it out HERE.
After painting my living room that bright cheery grayish white goodness, I realized that I needed to get some decor on the walls ASAP. It desperately needed some color. Thankfully, I knew exactly where to go to fix that problem. Cut it Out. They so kindly gave me some amazing frames to paint and put in my newly painted living room and they are PERFECTION! I can't wait to show you every detail of my newly styled gallery wall! The best part? There is a giveaway too!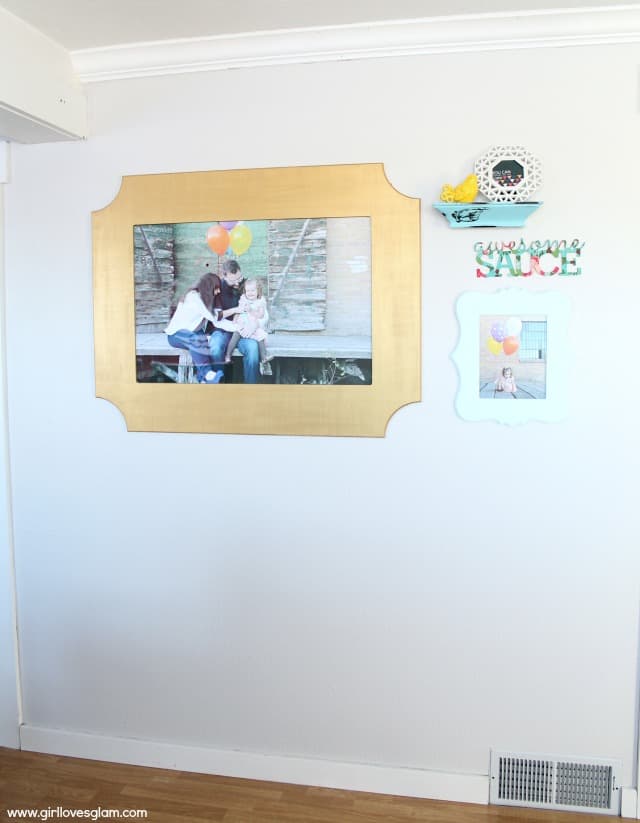 This gallery wall just took this wall from plain, to a total focal point in the room. I love the way the gold and mint blue look against the wall color. It also became the perfect place to display my new family pictures that I had taken by Cliq Photography. I am totally obsessed with how they turned out. I wanted something happy and playful and even with a grumpy toddler, I think we were able to still somehow capture that feeling.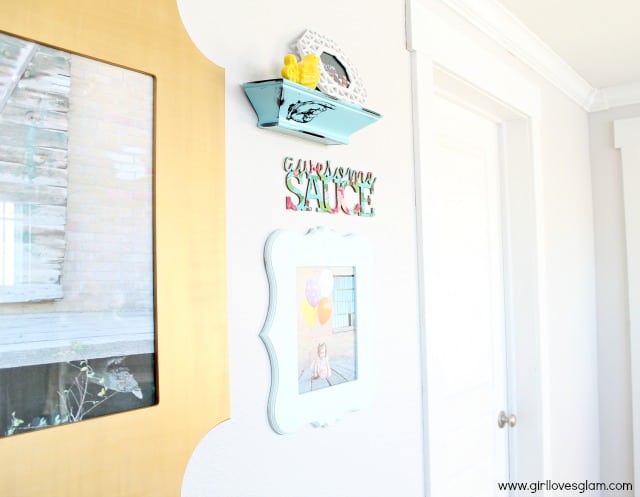 The gallery wall that I had in this room before was much busier. It is nice to have a more simple, clean look this time. Of course there will be more decor on the other walls, but it is nice to have this more simple look here.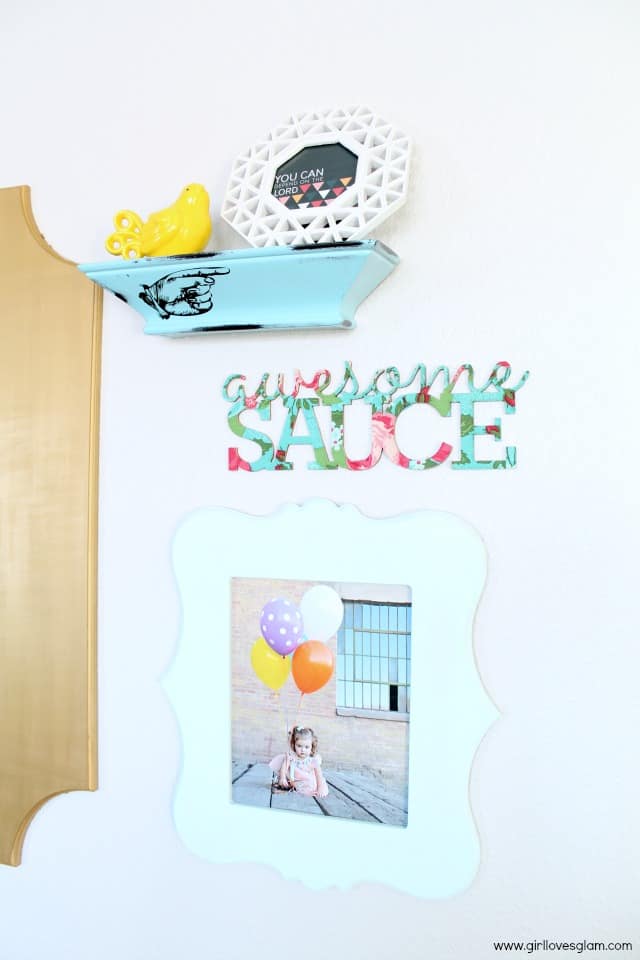 Big Frame: c/o Cut it Out | Hexagon Frame: TJ Maxx | Bird: Real Deals | Awesomesauce sign: Salty Bison | Curvy frame: c/o Cut it Out
I am so impressed with the Cut it Out frames. They are really high quality and I love all of the different designs that they offer. I actually chose another frame too that I will be putting somewhere else in the room, but you are going to have to wait to see it! The big frame is called the Parker frame. I love how modern it is with the clean lines, but the cut out edges bring a little more style to it. The smaller frame is the Balboa frame. I own a few frames in this shape and absolutely love them.
Okay, now who's ready for a giveaway? Cut it Out is giving away $50 credit to their store! Their prices are so reasonable too! The winner will be able to get a few things with that credit. To enter, use the Rafflecopter widget below. If it doesn't show up, click on the link that says "Rafflecopter giveaway". Giveaway ends 2/7/14 and is open to US residents only. Good luck!