You know those things that you see people do and think, "Why didn't I think to do that?". You are about to think that when I share this hair elastic removal trick. I am obsessed with life hacks and this was one of those things that I saw and seriously couldn't think of any reason why I hadn't thought to do it sooner. I am obsessed with this tip! It is not only amazing because I now do it every single day, but it only cost me 97 cents to have everything I needed to do it!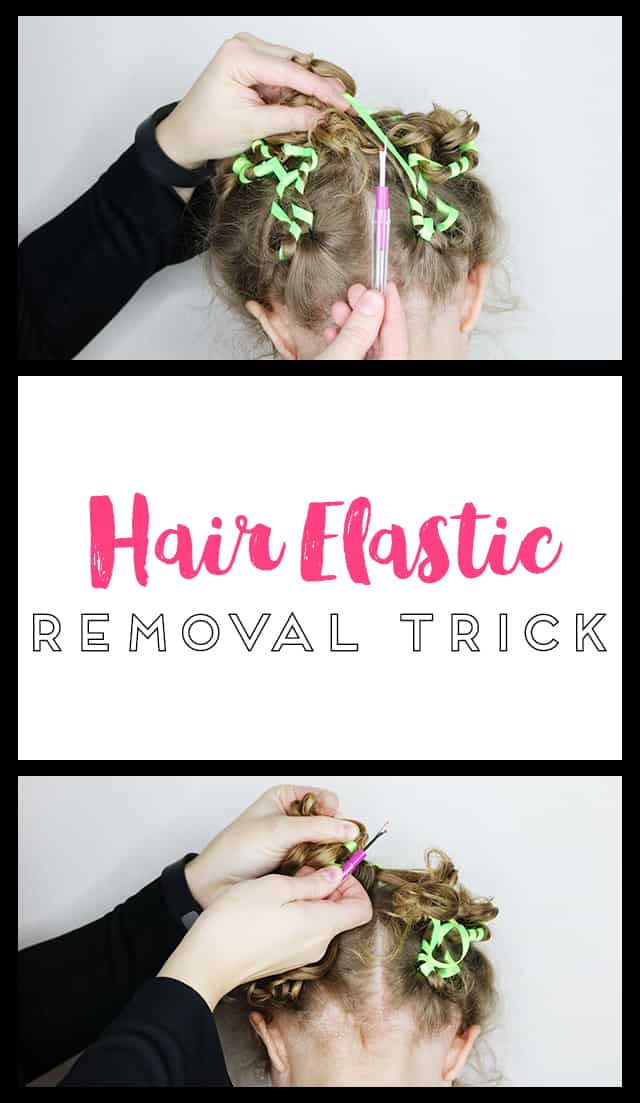 If you have a little girl in your life, you know the struggle of trying to get hair elastics out of their hair. The struggle is REAL! Watch the quick video below to learn exactly how to get those elastics out like it is no big deal at all!
A few tips that I want to share about this…
The seam ripper doesn't need to be fancy. We got ours at Walmart and there are even really cheap ones on Amazon too. I already had one at my house, but I wanted to have one that I kept with all of our hair stuff as well so that I wouldn't have to go dig it out from my sewing stash everyday.
When you are putting the seam ripper in, make sure you only have the elastic in there and that there isn't hair in it. When you push the seam ripper, push it out and away from the head to be safe! Also, this prevents any unwanted haircuts from happening! If the seam ripper can cut through the elastic, it can cut through little hairs too.
This has seriously been the best trick for us! There are no more tears when we are taking hair out of elastics and no more fights! It is a win for both kid and mom!